Shelley Of The Forest City Fashionista Visits Denver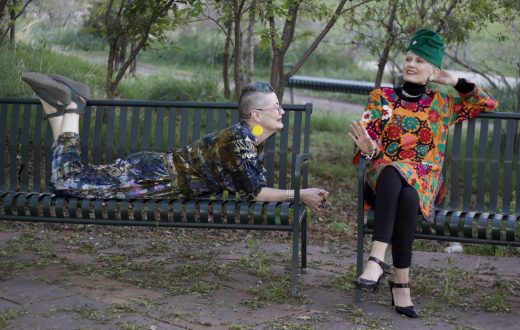 The fabulous Shelley of The Forest City Fashionista HERE from London, Ontario, recently flew into Denver for a visit.  As I've mentioned before on Style Crone, blogger meetups are the most wonderful part of blogging. Friendships with like-minded people are life enhancing and immensely fun.
On the first day of Shelley's visit we met up with Daniel in Confluence Park HERE for a photo shoot.  Isn't that what style bloggers do? When bloggers get together, a riot of spontaneous fun and creativity ensues!
The weather was perfect and the park provided numerous posing possibilities. Here we are, checking out the scene from a slanted concrete wall. Exploring the park with Daniel as our director/photographer made for an adventurous and hilarious afternoon.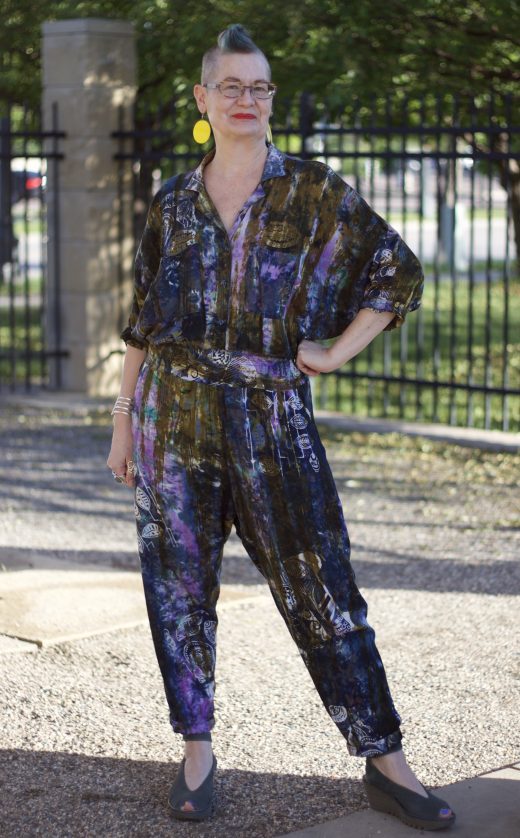 Shelly's gorgeous thrifted jumpsuit was accessorized by thrifted yellow earrings and Fly London shoes. Her signature style shines through beautifully in this photo.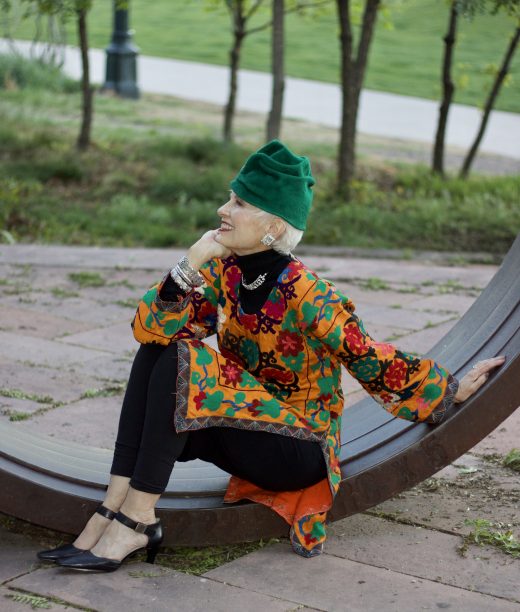 My vintage tunic handmade in Afghanistan was accompanied by my estate sale green turban, rhinestone jewelry and black heels on black background.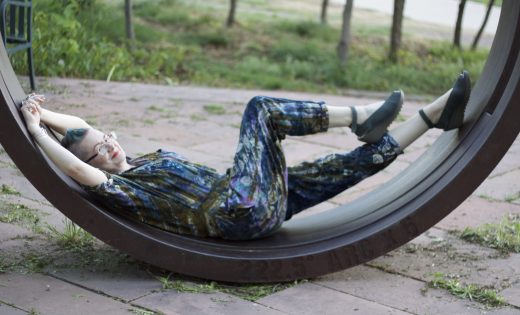 Shelley adjusts to the Rocky Mountain altitude by taking a short break with posing perfection on Bemar Venet's steel sculpture 222.5 Arc X 5.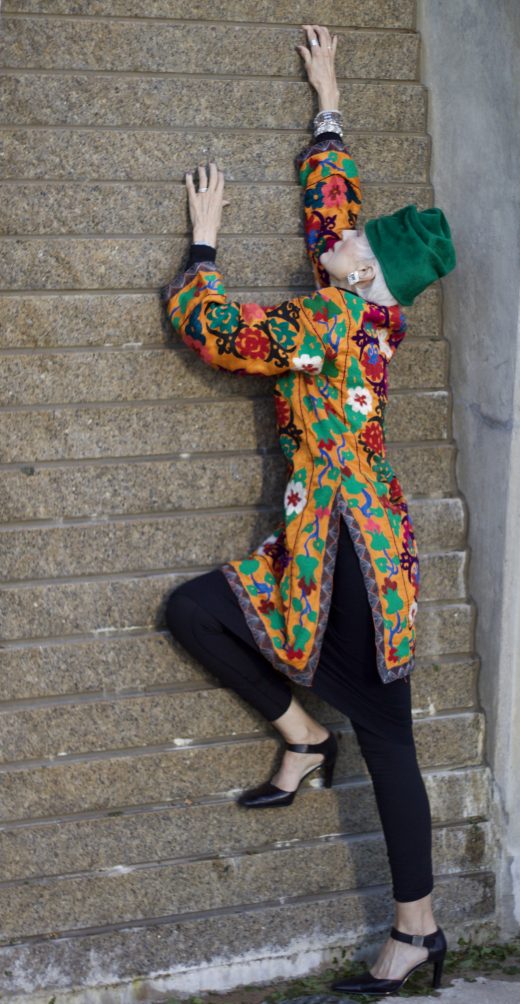 Every surface in the park was open for experimentation. This is the first time on Style Crone that I have attempted to climb a brick wall.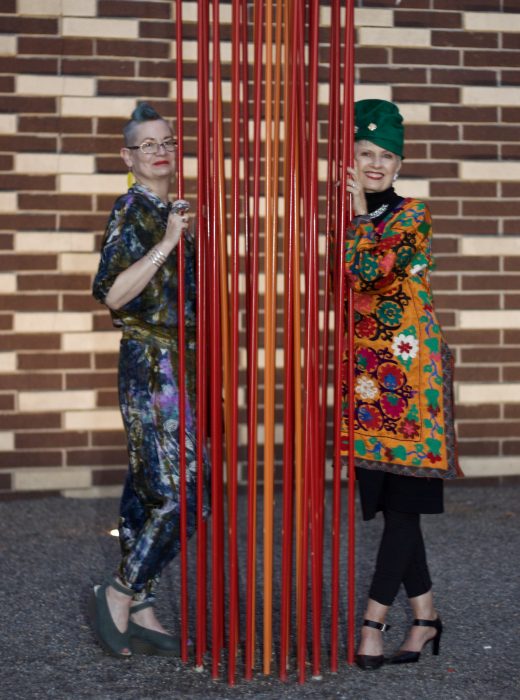 Photos By Daniel
We ended the shoot with the colorful and flexible art installation The Red Forest  by Australian artist Konstantin Dimopoulos HERE with an uneven brick wall in the background.
The photo shoot with Daniel was only the beginning of Shelley's visit.  She had many admirers as we cut a wide swath through Denver.  Her edgy hair cut and her love of animals endeared her to many.  We took in the Shock Wave exhibit HERE at the Denver Art Museum, a Kinky Friedman HERE concert at the Oriental Theatre, a wild afternoon at Buffalo Exchange, thrift shopping, the Horseshoe Flea Market HERE, the River North area of Denver with its amazing street art, visiting with Diana (former Style Crone photographer), and an afternoon at Red Rocks Amphitheatre HERE and in the small mountain town of Evergreen.
Thanks for the visit Shelley!  Blogger meetups are the very best!
Linking up with Catherine's #iwillwearwhatilike HERE at Not Dressed As Lamb and Patti's Visible Monday HERE at Not Dead Yet Style.