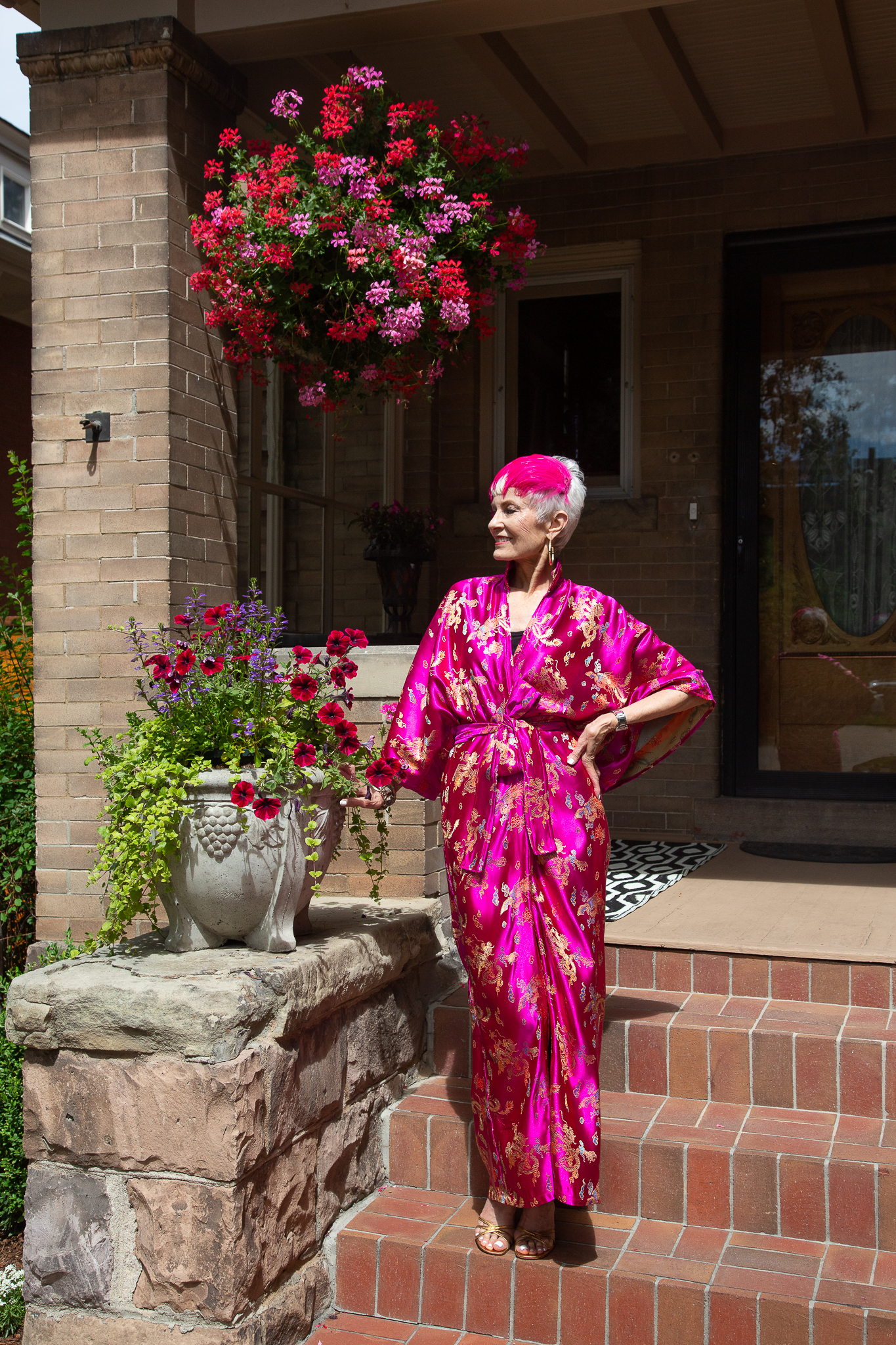 As I mentioned in an earlier post, I've been focusing on my home for the past year. It's another way to be creatively self expressive. I'm going for beauty in every area of my environment and I feel much pleasure in the process and the outcome.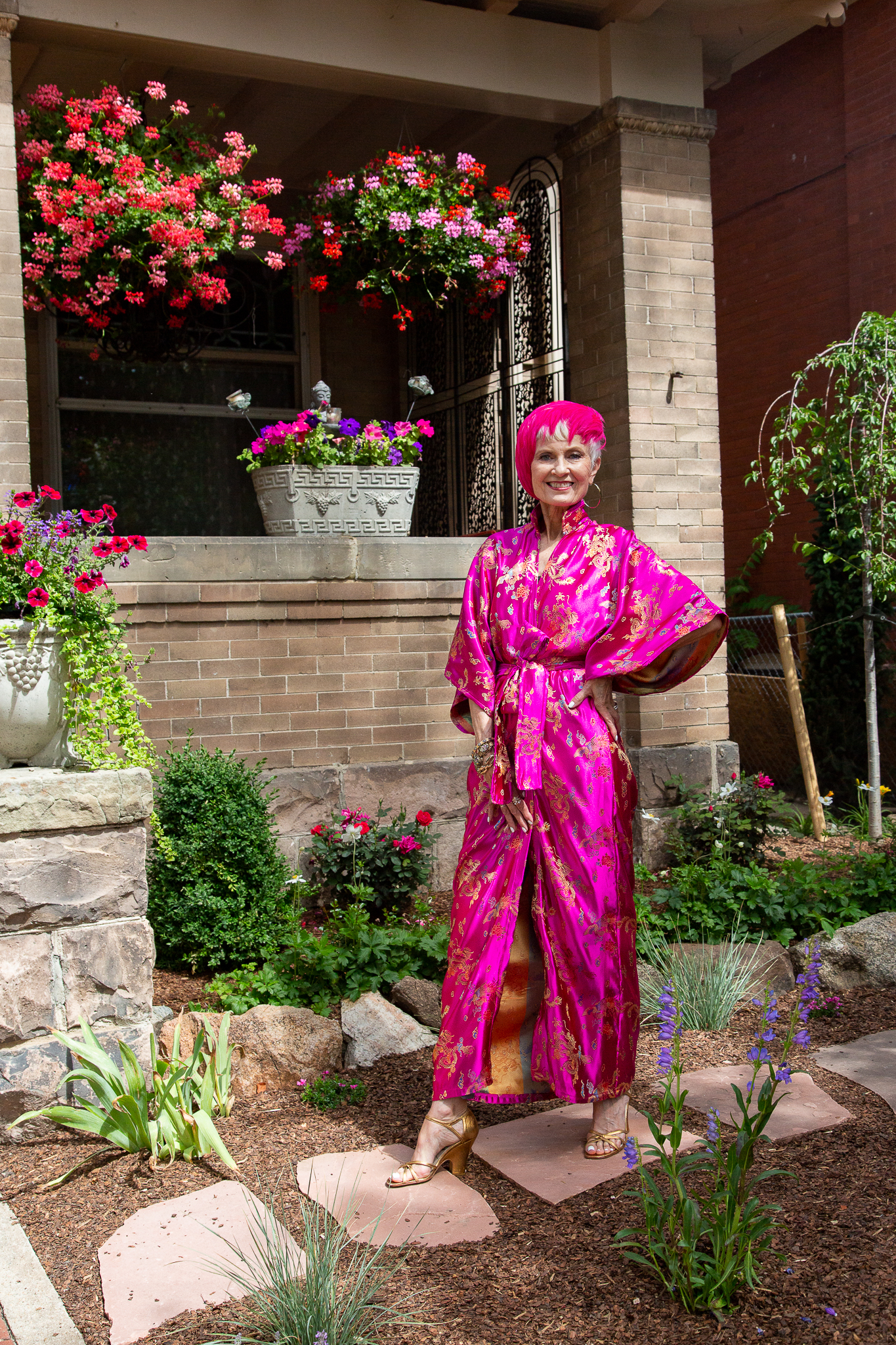 I've been yearning to have the front garden updated for years. With plants that are comfortable with the Colorado climate and soil.  With paths that lead to inspiring surprises.  With a mix of vegetation that blooms from spring to fall, in an unfolding panorama of exquisite beauty.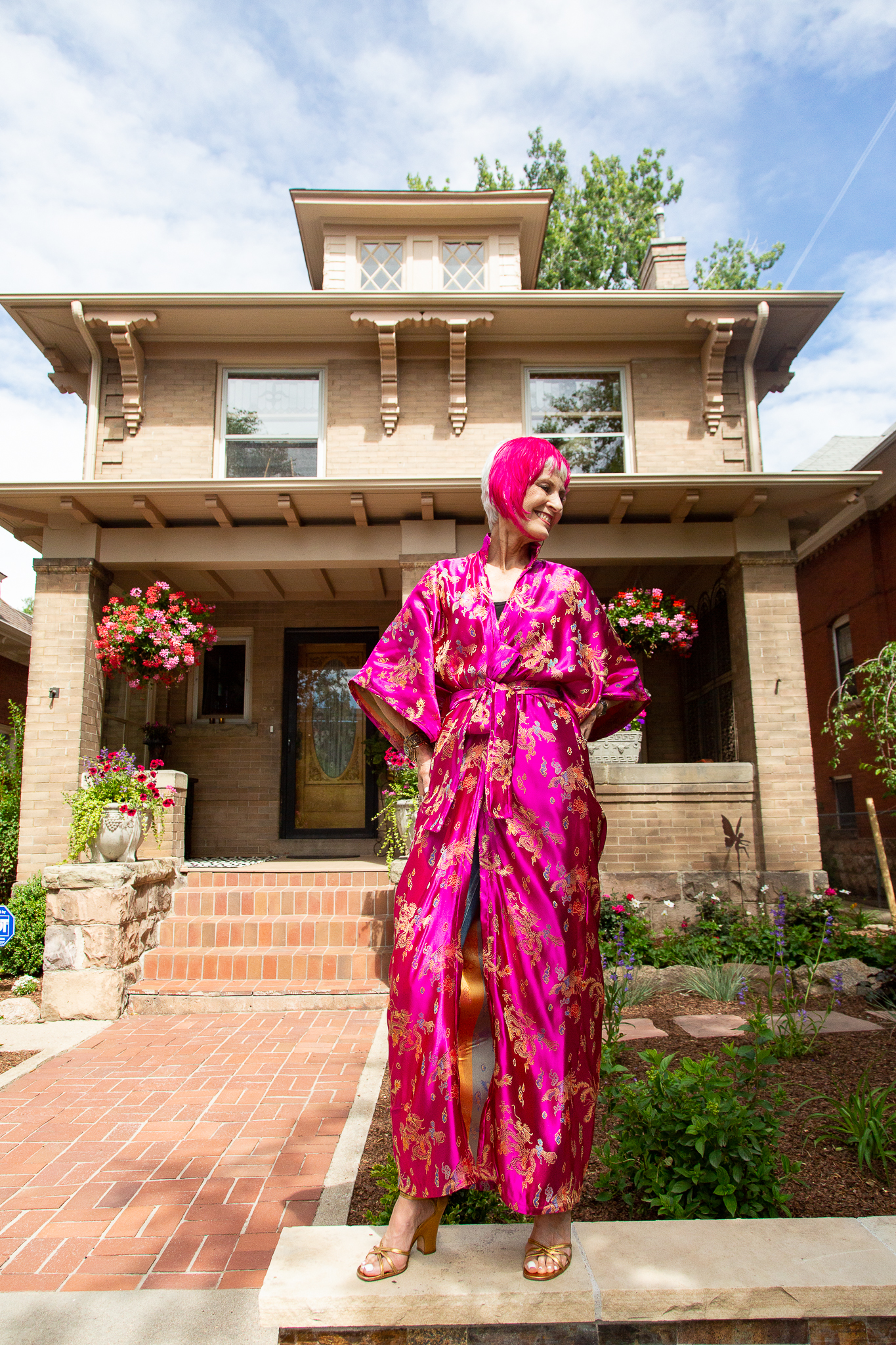 I live in a Foursquare or Denver Square, as it is known locally. It was popularized after the Silver Crash of 1893, as a need for more efficient and cost effective homes grew. You could purchase the kit from Sears, Roebuck & Co.for the Denver Square or Foursquare home at a reasonable price for the times.
What makes the Foursquare homes distinct from the previous elaborate Victorian style home is that it is just a big square, four rooms on the main level and four upstairs. Being square makes it much easier to divide up the space of use and later change if needed.
If it could be afforded at the time of construction, many owners added details of their own, whether it be the details on the leaded-glass windows or adding a decorative piece between the two upper windows. There are many great examples of these customized touches to the standard Denver Square throughout town.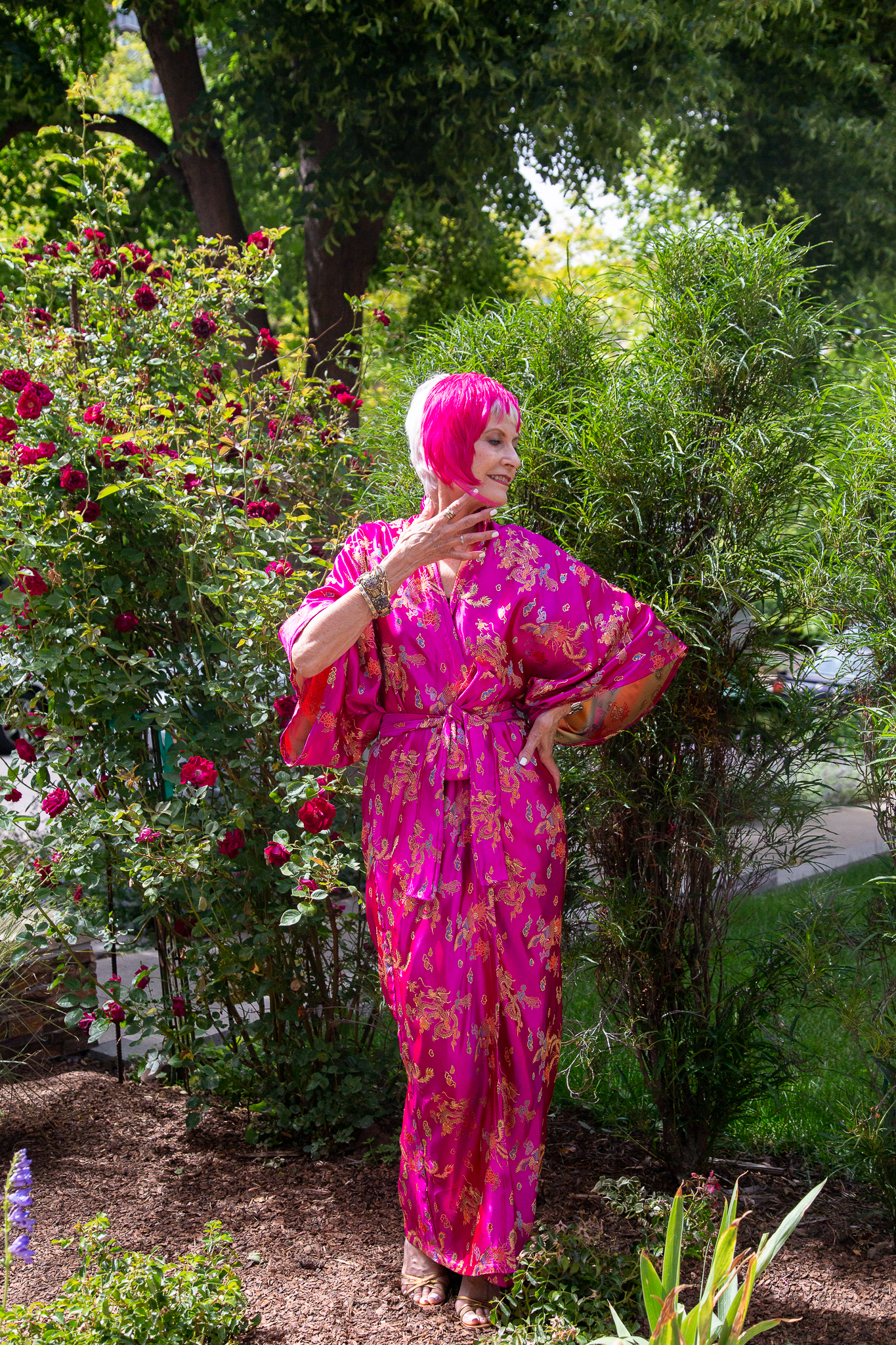 The front garden has several different areas that bring me pleasure.  This is the north side of my garden, defined by a rose bush that has been on our property since we moved in in 1989.  There is something comforting about keeping the old while adding the new, which is an analogy for life.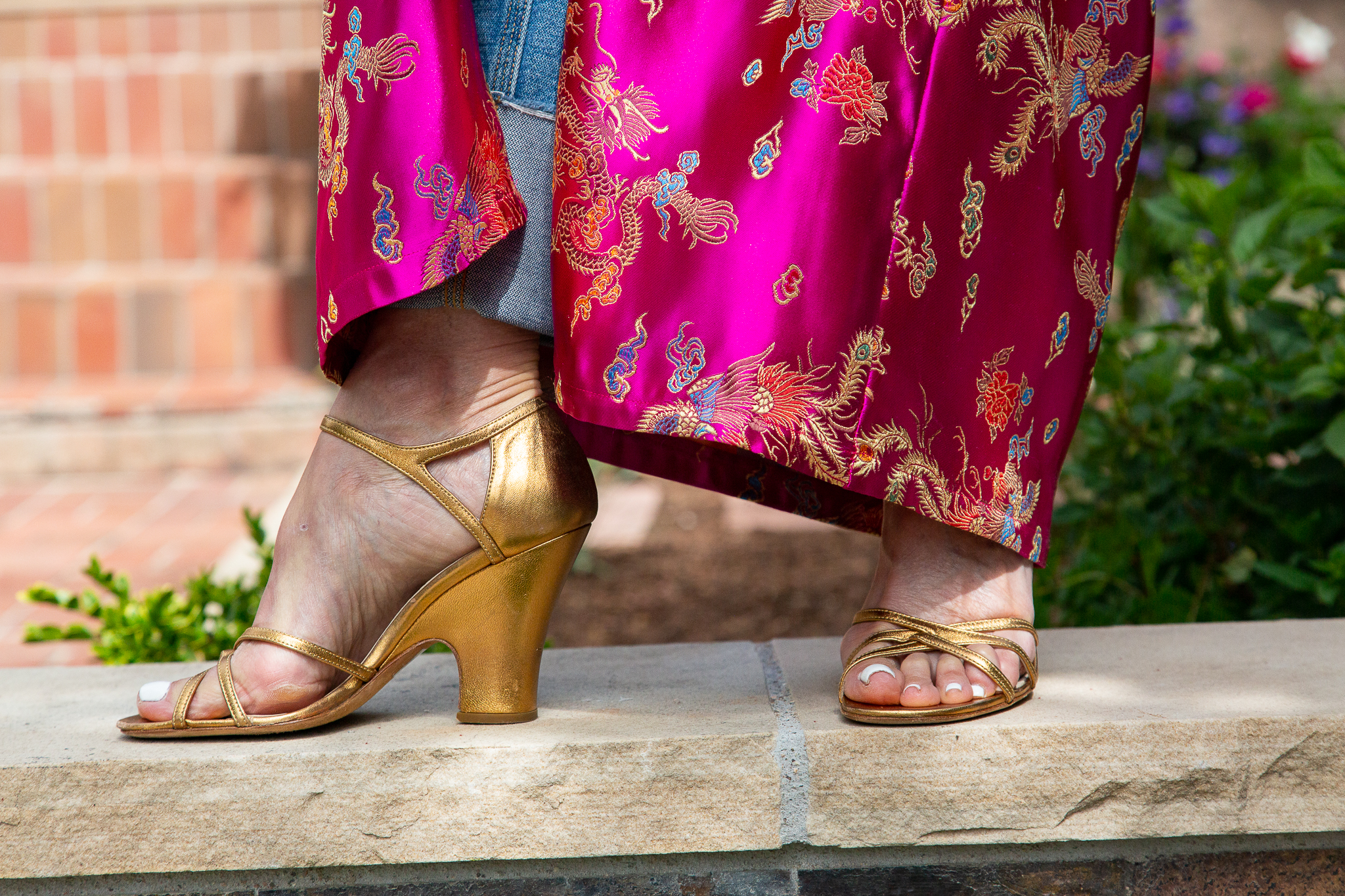 For this post I'm wearing the kimono by Denver designer C. R. LEE,  a vintage feather head piece from an estate sale, jeans discovered at a retail sale, and Prada heeled sandals from a consignment store. Another example of mixing the old with the new, which has been my recycling lifestyle since I can remember.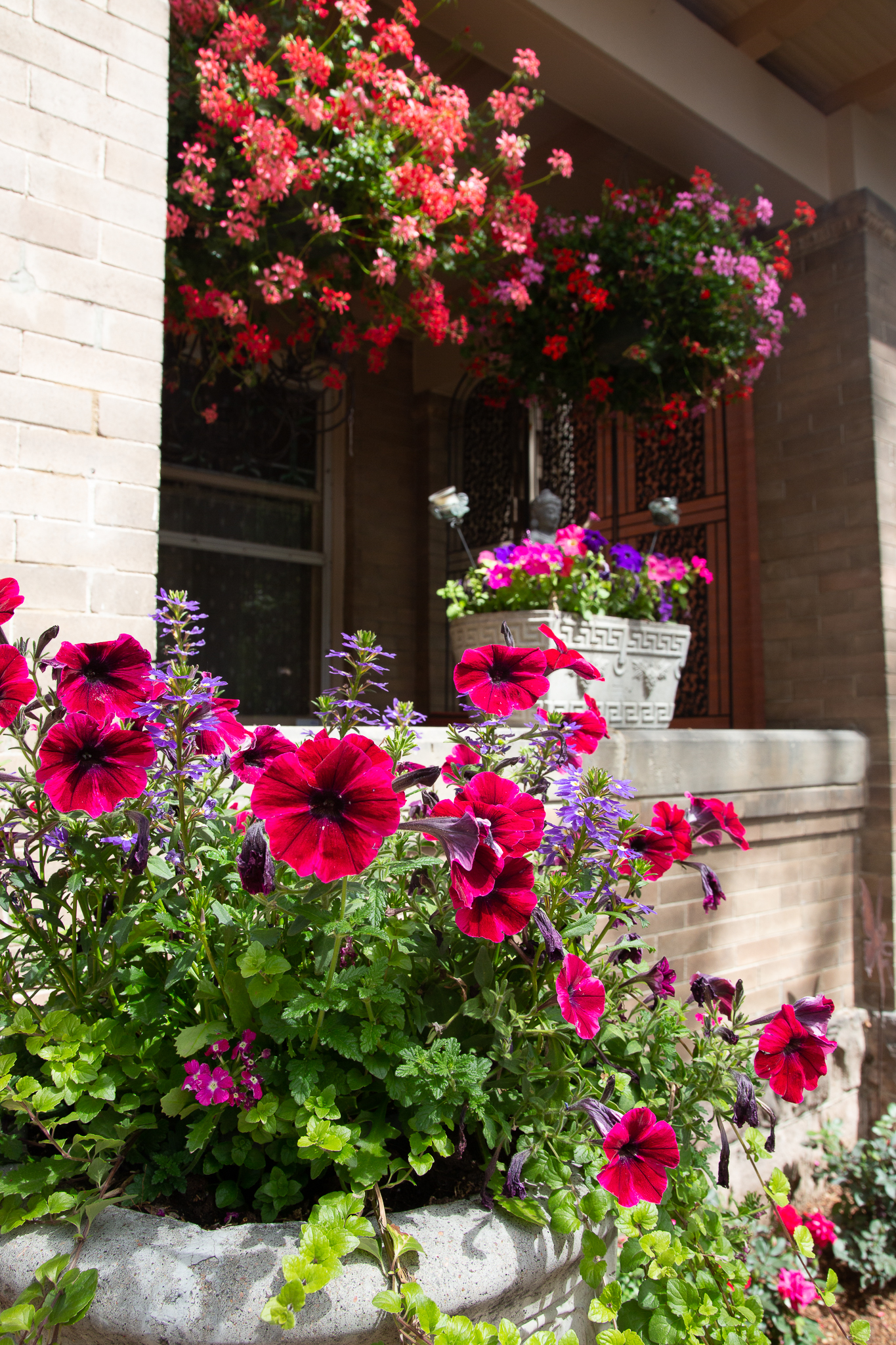 Photos by Nicole Marcelli
I hope that you enjoy the tour that is revealing my home and gardens.  Though my living space is private, I feel comfortable unveiling it as though it were an outfit.  And in a way it is.