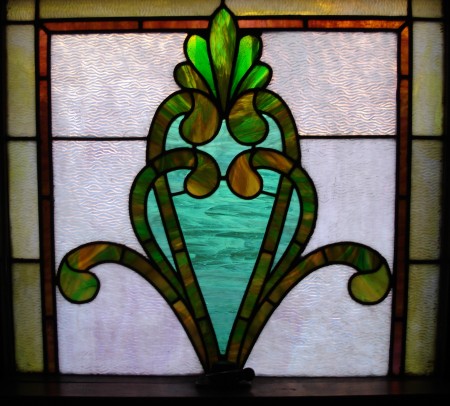 Photo by The Style Crone
Nelson has been referred to hospice and today everything that I love about our home has become more special, brilliant, intense.  Our home was built in 1907 and this stained glass window is located on the landing of the stairs which lead to the upper level of our sanctuary.  Every morning and evening, and many times during the day, as we walk up or down the stairs, it greets us with its beauty and colorful splendor. It's as though the space that we have lived in together for so many years is showing itself to me in a new way.  That our surroundings are supporting us and the peaceful and nuturing structure that we call home is providing comfort and safety during this time.
Hospice was recommended, not because Nelson's condition is different than it was last week, but because his health is precarious and we need to be able to call for assistance if a crisis occurs at night or on the weekend.  Palliative care does not have this availability and Nelson doesn't want another trip to the ER;  he is very clear about that.  So we have made this decision to make sure that Nelson's wishes are respected and that The SC can call for help at anytime if need be.  This option assures more resources, and at the same time brings sadness as another transition becomes our reality.