Daniel's back!  And off to City Park we went, in our usual festive mood when we're engaged with photography, laughing and amusing ourselves with inside jokes.  It may be January, with its cold and snowy background, but I feel exhilarated and energized by the chill in the air and the stark beauty of winter.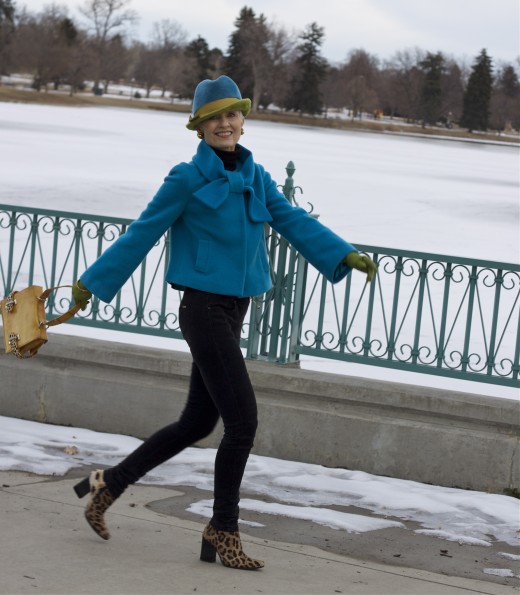 The news of my daughter Camille's pregnancy has been coloring my days since she announced this news months ago.  Married in May and pregnant in June!  We've been happily preparing ever since! The very end of February is the date of the arrival of new life.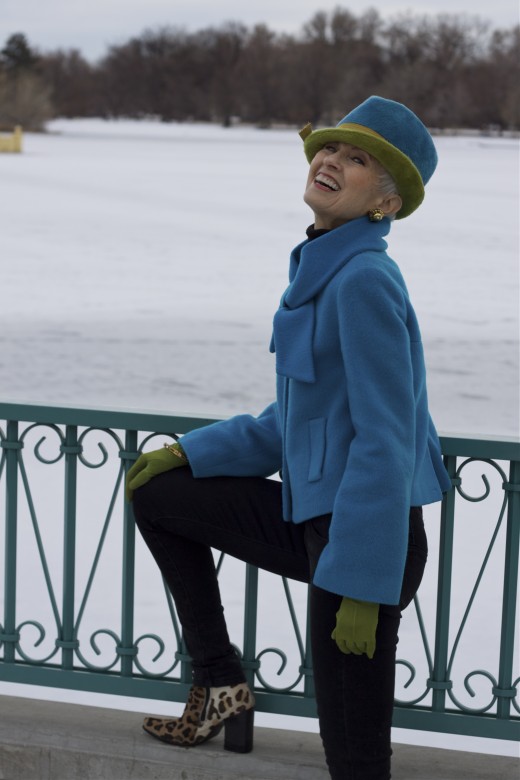 A baby boy with the middle name of Nelson!  It will be five years in April since he passed from our world.  Now new life comes forth to represent the future with hope and continuity, and a part of him will once again walk the physical plane of earth.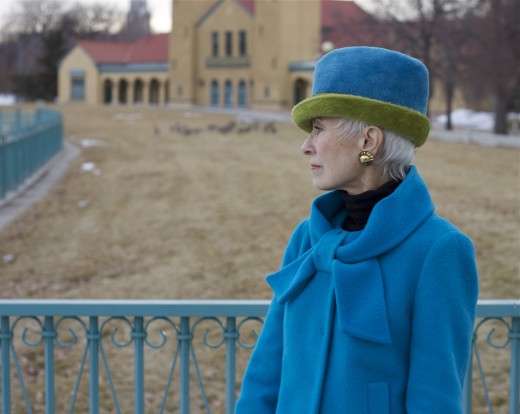 My only sadness lies in the reality that Nelson won't be here to share in the wonder of birth. However, there is the truth that he remains integral within us always and that this child will know him and be influenced by him through us, with what his regal spirit taught with love and devotion.  I'm witnessing the cycle of life.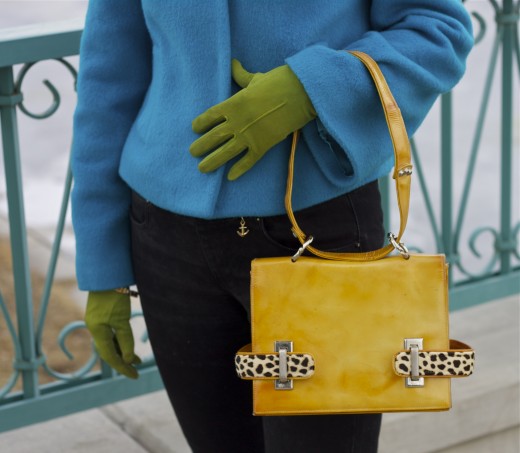 Now we have the opportunity to pass it on.  To nurture and love.  To teach.  To soothe. To set boundaries.  To inspire. To make mistakes and grow.  To be who we are and allow this child to evolve into his own. The mysteries and magic of life and death fill the electric air that I breath.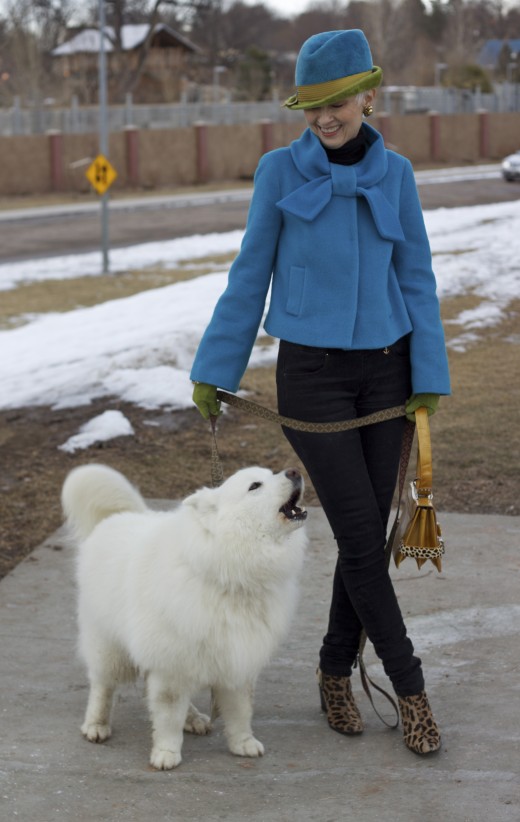 As we were leaving the park that was Camille's childhood playground, this beautiful dog passed by, and his owner was kind and generous enough to allow spontaneity and document a moment in time.  Who wouldn't be captivated by this creature that reflects the white of the snow and all that is to come.
Blue jacket, leopard print booties, vintage hat  – consignment shops; vintage yellow patent leather bag with leopard trim, vintage green gloves and vintage earrings – estate sales, black jeans – Paris boutique.
Linking up with Patti's Visible Monday HERE, Catherine's #iwillwearwhatilike HERE, and Cherie's Shoe and Tell HERE.