The Style Crone at Mesa Verde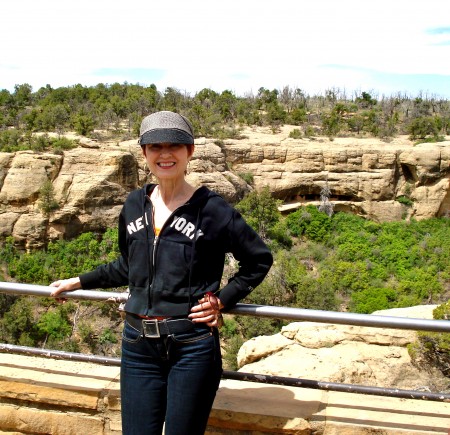 Photo by Nelson.
Wearing hat by Diane Harty and jacket from a little shop on Broadway, NYC.
Nelson and The Style Crone went to Mesa Verde for our anniversary.  Colorado is beautiful and magnificent, but this national park was magical.  The cliff dwellings were a step back in time and a reminder of ancient civilizations.  SC doesn't usually do casual, but there's an outfit for every adventure.