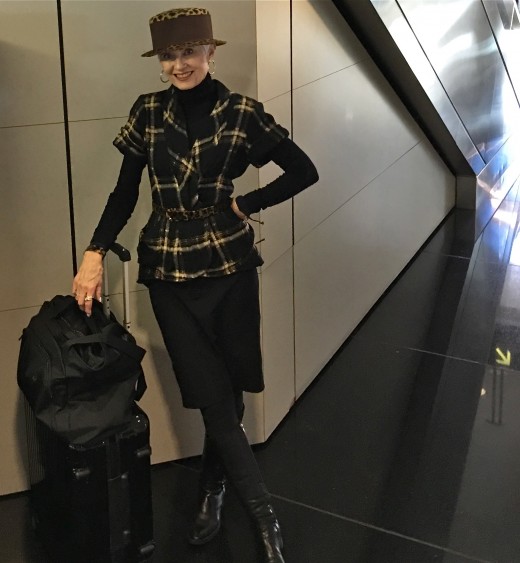 For years I've heard stories about the beauty and the vortex energy centers of Sedona, Arizona HERE. Believing that there's never a better time than now, Mr J and I left for a short stay in one of the most stunning places in the country.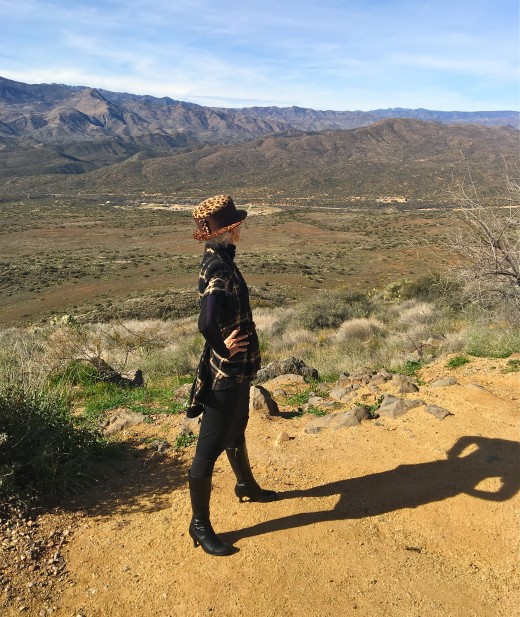 To celebrate my first visit to this location with breathtaking views, I chose to wear animal print, which always has a way of enhancing any experience.
Daniel suggested that we check out the landscape at sunset from the site of the Sedona Airport.  I had no idea that my tiger print coat would reflect the colors of the mountains in the distance as the sun slowly disappeared from sight.
The next day I adorned myself in a vintage Norma Kamali baby leopard print turban with matching gauntlets, as we drove through the Coconino National Forest.  The expansive terrain unfolded endlessly at every turn.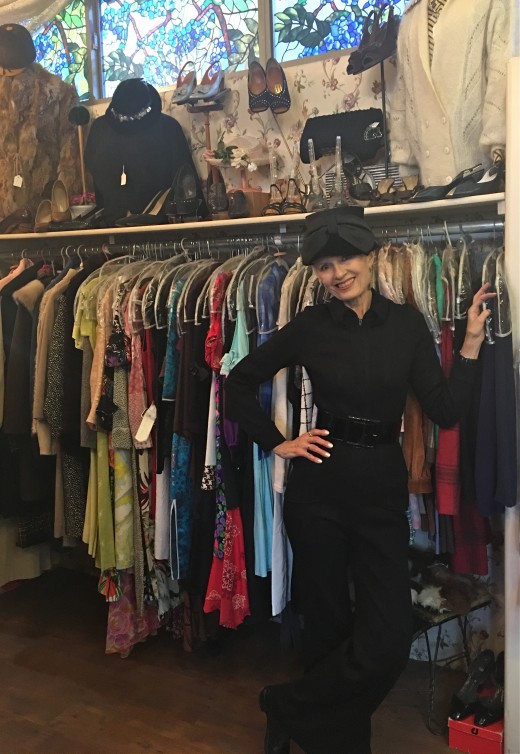 On our last day in Sedona, we drove to the historic ghost town of Jerome HERE, which was a copper mining camp founded in 1876.  Today it's an artist community, with shops, restaurants and galleries.  Much to my surprise and delight, I happened upon not one, but two vintage shops.  At Papillion Vintage I was greeted by racks of amazing hats, and my animal print chapeau was quickly replaced by several unique works of art.  Headwear appears in the most unlikely places, and they magically materialize no matter where I travel.
Photos By Mr. J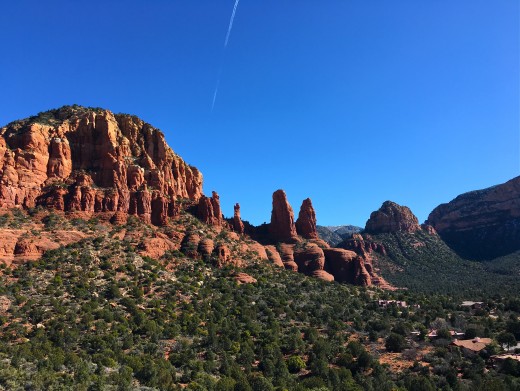 I will never forget the winter adventure in Sedona and the surrounding areas. From its red rocks and mesas to its vintage hats and delicious food and sights.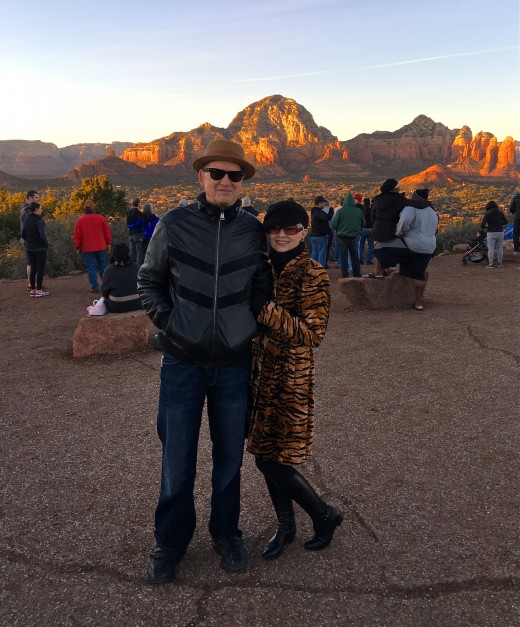 Mr J and I had a wonderful time inhaling its sunset mountain views and enjoying the mystical mecca HERE that has developed around the historically powerful energy of the area. I have never found the middle of January to be more fascinating, charming and intensely beautiful!
Short sleeved plaid jacket with leopard belt, tiger print coat and black patent leather belt – consignment store sales, leopard print hat – Erin Saboe,  black knit newsboy cap – Hortensia HERE, vintage Norma Kamali turban and gauntlets – hat shop in the 80's, vintage black jumpsuit – estate sale, black background – yard sales, boots – retail sales.
Linking up with Patti's Visible Monday HERE, Catherine's #iwillwearwhatilike HERE, and Cherie's Shoe and Tell HERE.