Hat Attack #70 – Jasmin Zorlu Millinery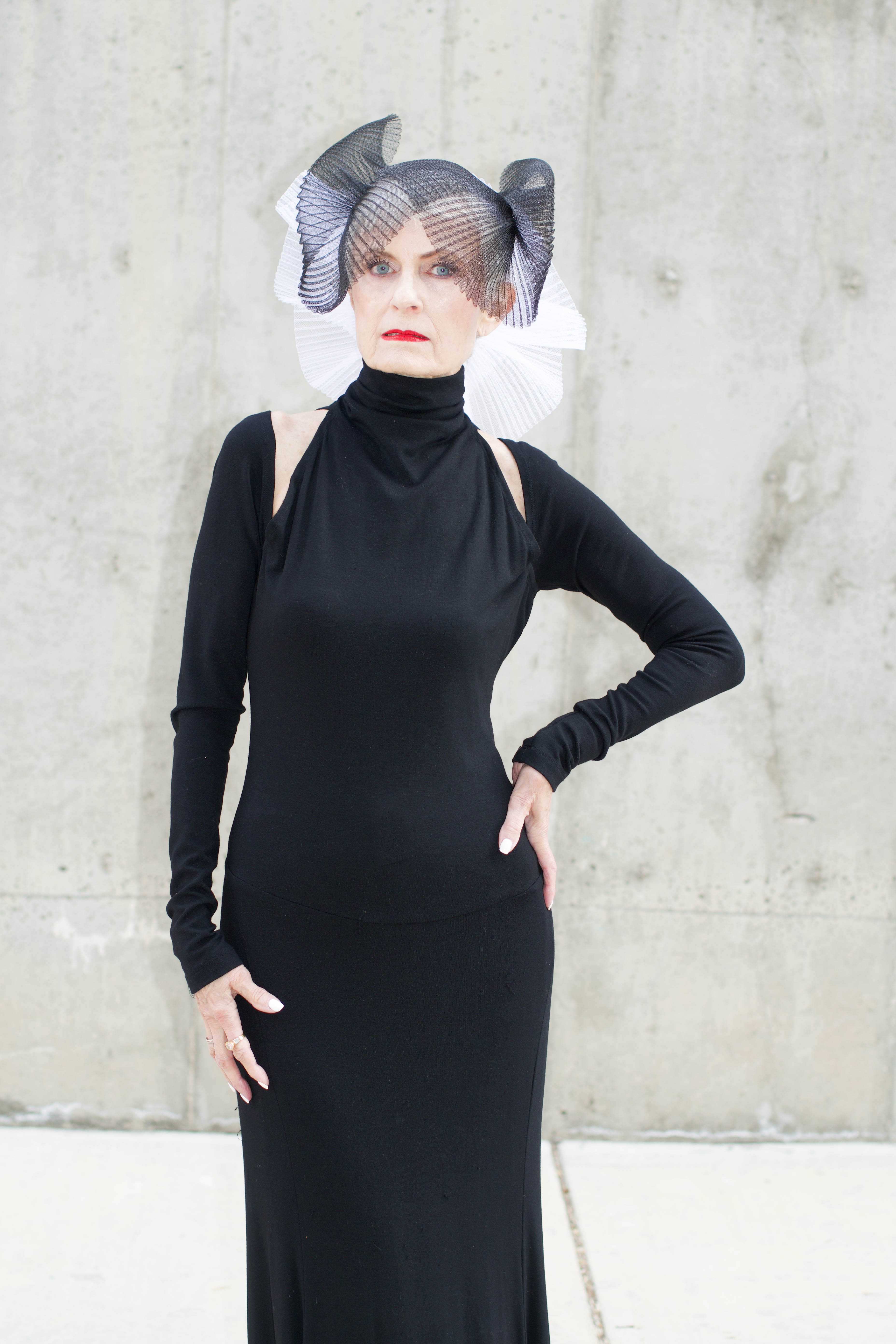 May's Hat Attack is this amazing black and white headpiece by Jasmin Zorlu,  I have admired Jasmin's sculptural work for years.  Last summer when I traveled to Santa Fe, I contacted Jasmin, as I had learned that she had moved there on Instagram.  Upon meeting her, I discovered that she was as captivating as her work.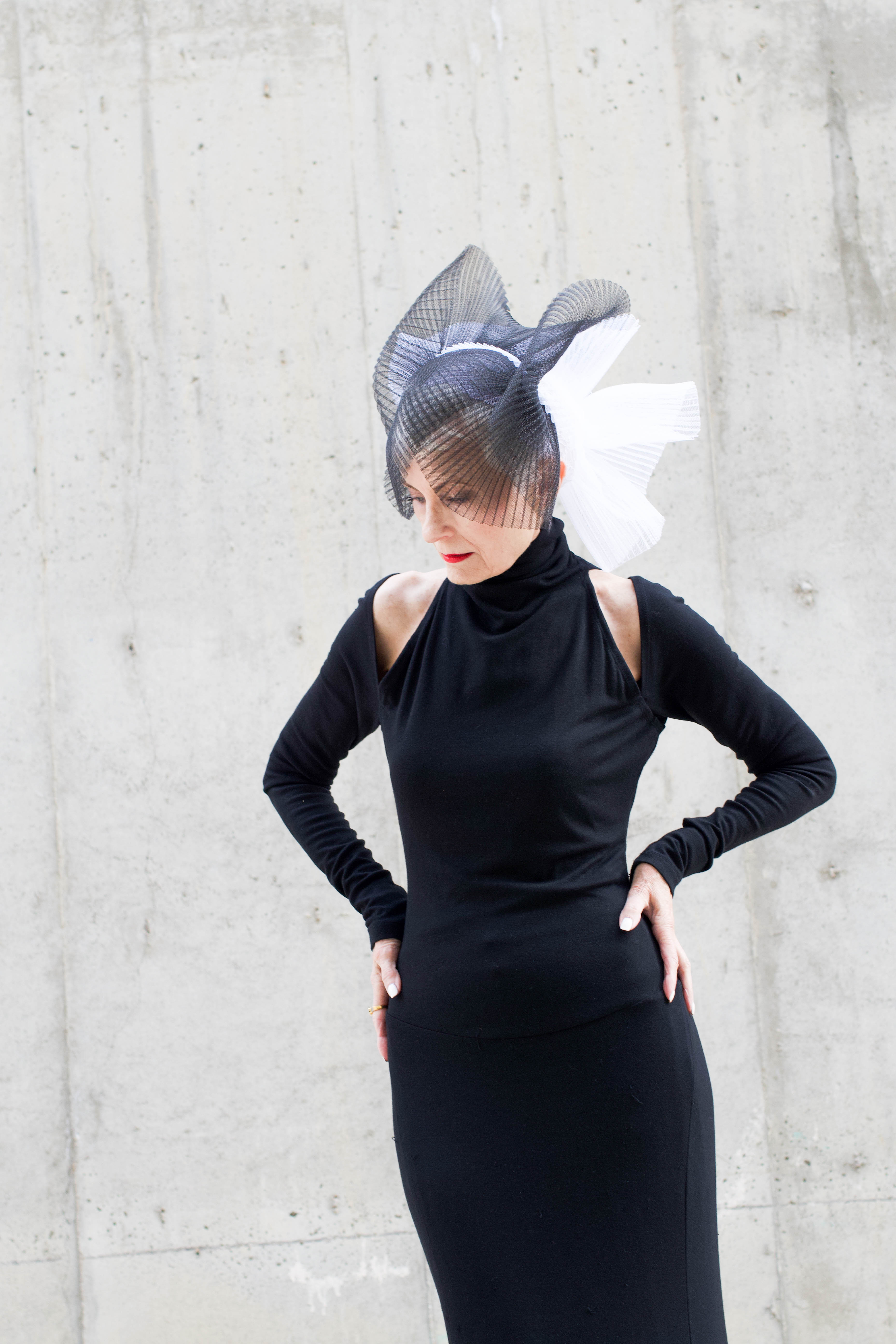 The Volendam Mask Hat is made with pleated crinoline (horsehair) over lace. Hand draped and hand stitched, it is Inspired by traditional Dutch Volendam headwear worn by women.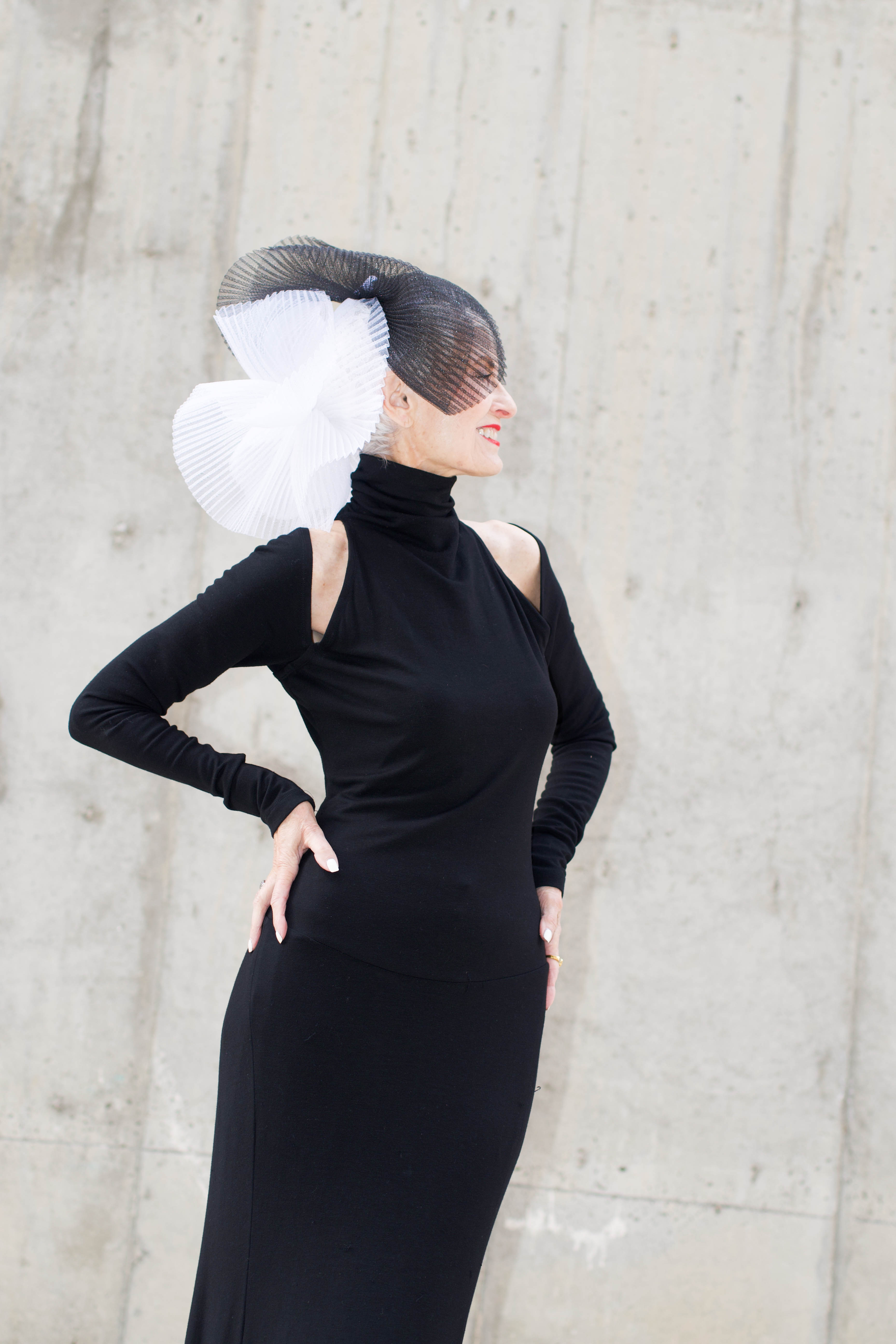 I am thrilled to show her work, which is complex and intricate.  I am awed by her skill and creativity.  This will be a piece that I will treasure forever, and wear for very special events.  It is dramatic from every angle, and gives me much pleasure.  I have no fear when hats are near.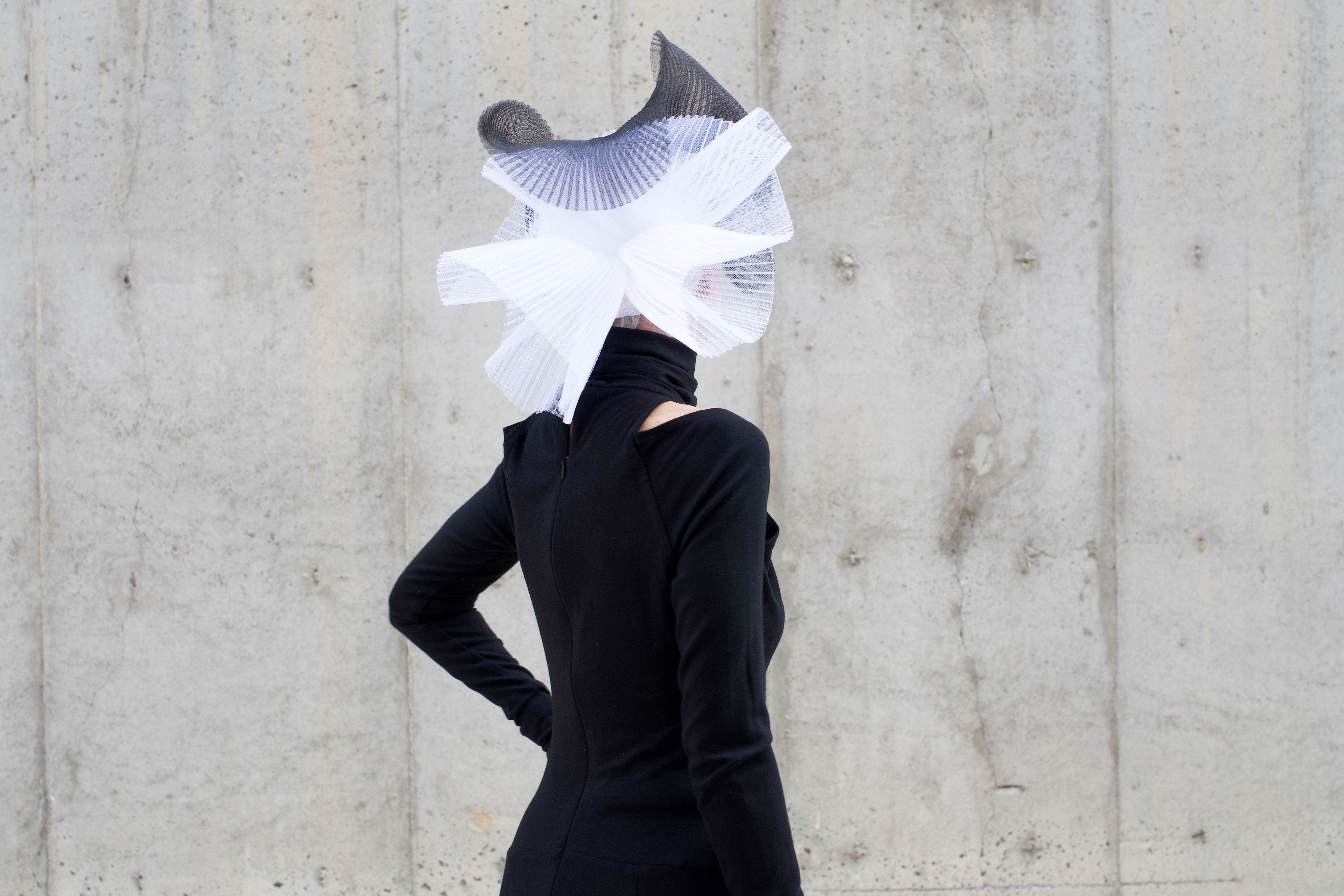 Photos by Daniel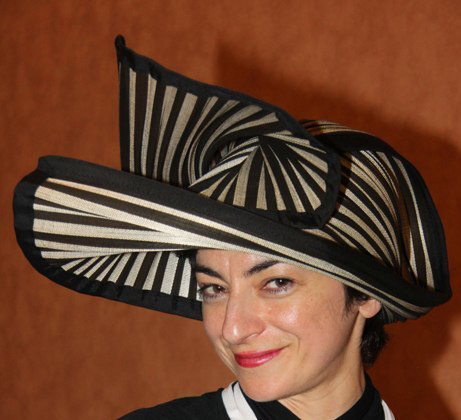 Jasmin Zorlu
Bio – Jasmin Zorlu
I was born in Germany and raised in the wonderlands of Iceland and Japan, where I developed a fascination for all things modern and minimal. My artist mother took me to art museums and galleries all over the world, which led me to pursue my undergraduate degree in Art History. However, in my junior year of college in Michigan, I took a theatrical millinery course and became hooked by the sculptural possibilities of the powerful accessory of the HAT. I've been designing and making headwear for 25 years, with a brief foray as a corporate footwear designer.  I recently taught millinery to fashion students at Parsons School of Design as an adjunct Professor for 3 1/2 years.
I play with an organic concept of design morphed with an elegant directive from the Art Deco Era. Hand made with clean, deliberate structure and linework, my futuristic headwear transcends traditional notions of time and space. The hats are highly versatile and can be worn a myriad of ways, depending on the wearer's mood (frontwards, backwards, or sideways). I enjoy creating sculptural headwear to decorate and protect the cranium in the form of cloches, helmets, and other fun shapes from the eco friendly materials of fish leather, buntal and sinamay straw, cashmere knit and felt.
Anyone can participate in the celebration of headwear!  Click on the blue link-up button and there are a number of ways to share your photo from your blog, Instagram or your computer photo files.  All forms of headwear are appreciated:  hat, headwrap, headscarf, headpiece, fascinator, hair flower, headband or other adornment for your head that you enjoy.  Multiple photos are encouraged!
Now it's your turn to throw a little headwear my way. Give The SC a MAY HAT ATTACK, and kindly link to Style Crone somewhere in your post. The link-up will be open through May 31st.
You are invited to the Inlinkz link party!