STYLE FOREVER by Alyson Walsh: A Book Review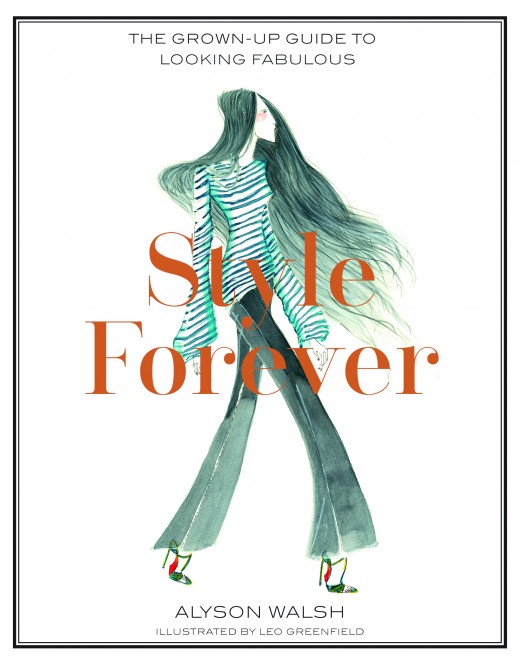 I seldom read fashion books, but when I learned that Alyson Walsh had written Style Forever HERE, I couldn't wait to get my hands on it.  After all, I have been following her inspirational and highly entertaining blog That's Not My Age HERE for years.  I had the pleasure of meeting Alyson in NYC over a year ago, and found her to be kind, witty and even more beautiful in person.  I wanted to know what she had to say!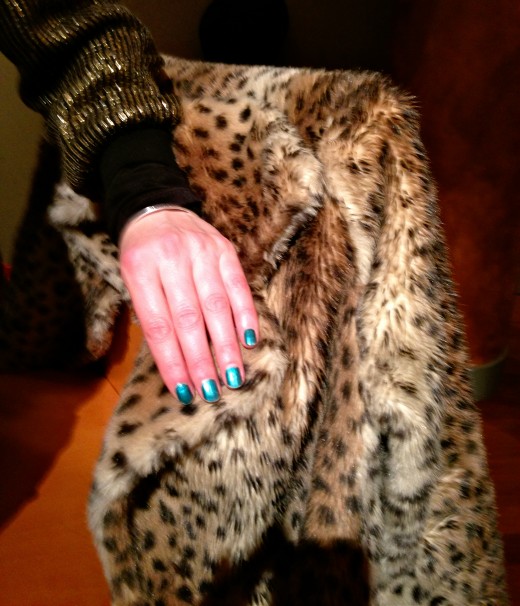 When I met Alyson, she was wearing the vintage faux fur leopard coat that she refers to in her book as "The Beast."  As a lover of vintage AND leopard print, I knew immediately that she was a woman of style, creativity and substance, and indeed I found this to be true.
Style Forever is a book focused on the Fab generation for those of us over 50, although it could be enjoyed by anyone of any age.  A writer for The Guardian and The Financial Times and with a history of working for glossy magazines, Alyson comes with a wealth of knowledge and the wisdom of personal experience.  The beautiful illustrations throughout the book are by Leo Greenfield HERE, who is known for his documentation of street style and culture.
The book spoke to me from the beginning with "The Elements Of Style,"  which included the concepts of wearing vintage no matter one's age and the fine art of adorning with scarves.  I concur with the view that dressing with flair and individual self-expression is not limited by age or any other factor that presents itself in life.
I was fascinated with Alyson's "Style Tribe" descriptions, from the casual glamourpuss to the ageless rocker.  The inclusion of each category's style heroines and its essentials were skillfully researched and gloriously represented through illustrations.
I loved the quotes peppered throughout the book which me laugh and reflect, and the interviews of fabulous women over 50 were absolute page turners.  Though all were inspiring, my favorite was milliner, DJ and fashion muse Thelma Speirs. On being a milliner, she states that, "Hats are pretty joyful – they're not much to do with anything but having fun and expressing yourself."   That quote alone was reason for an instant Hat Attack!
There's a part of me that has always wanted to be a DJ, and because of Alyson's interview I am aware of someone in my age category who has made this a reality for herself.  Just as there's a hat for every occasion, the same could be said of a playlist. The challenge of playing music that makes it impossible for anyone to do anything but express one's self through dance is a true calling!
I was delighted to find an entire chapter dedicated to lifestyle, body and mind. Without health, life becomes more difficult, including developing one's personal style.  I welcomed Harriet Griffey's "Six Top Tips For Living A Mindful Life" and the focus on exercise and self-care.
These are a few of the many highlights for me in Style Forever, but I don't want to give all its secrets away!  To enjoy this book as much as I did, it can be purchased in the UK now and will be available soon in the US:
Style Forever by Alyson Walsh ( Hardie Grant, £12.99) was published in the UK on 12 March: Illustrations: Leo Greenfield
Style Forever  by Alyson Walsh (Hardie Grant, $19.95) will be published in the US on 1 September 2015: Illustrations: Leo Greenfield.  Pre-order HERE.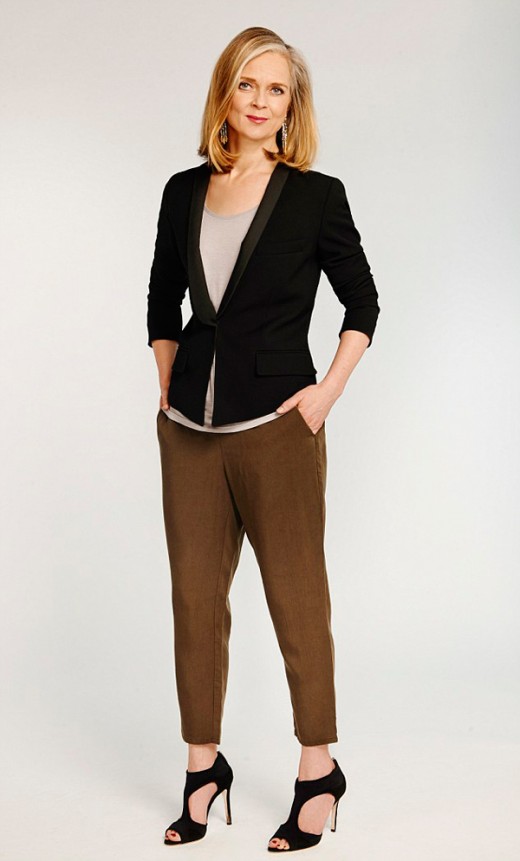 Alyson, your book is fabulous!  I hope to meet you again someday, with book in hand, requesting an autograph for my copy of Style Forever.  
I'm taking Style Forever and its message of remaining visible across the age continuum over to Patti's Visible Monday HERE at Not Dead Yet Style!