Miami: Part 2 And Sixty & Me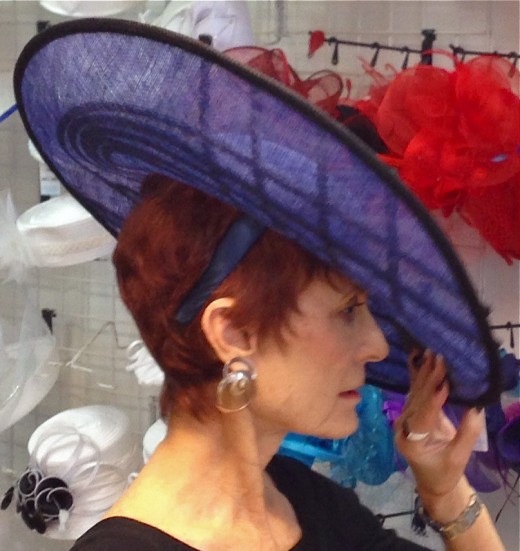 Wherever I land in life, I always seek out hats, whether it be hat shops, milliners or hat makers, vintage shops or street vendors, thrift shops or consignment stores.  I want to be where the hats are!  Sometimes just trying on a hat is enough, as in the case of the photo above taken at Hats and Hats HERE in Miami.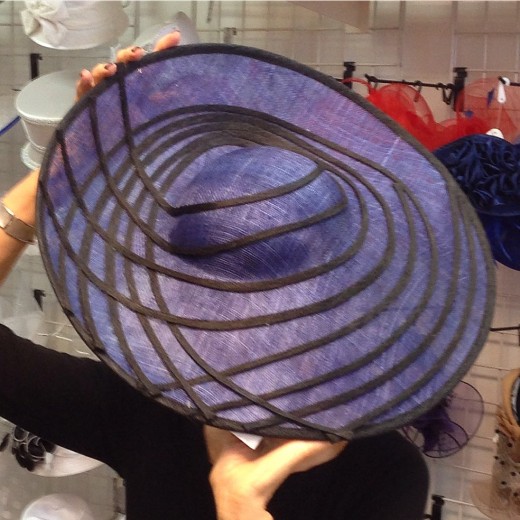 I love the color, the shape and the many sides and faces of this large brimmed straw blue and black beauty, but it didn't return home with me.  I will always remember it because of this image; I didn't need to possess it physically.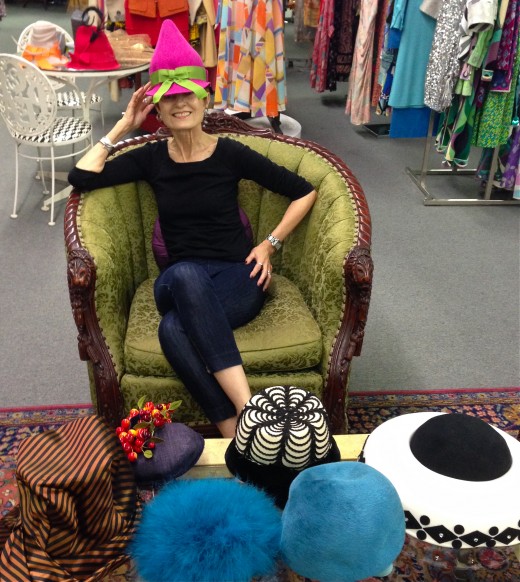 I was in hat heaven at the spectacular vintage store C. Madeleine's HERE.  I could have spent days perusing the inventory in this shop, but I limited my focus to headwear.  This hat by Fernando Garcia was a thrill to wear, but it's not currently perched in the hat room.  However, that does not mean that I didn't bring hats home with me!  More about that in a future post!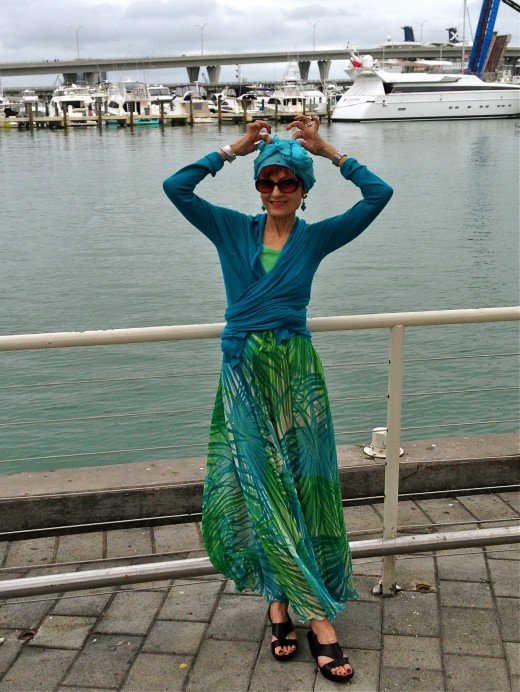 Headwraps are always an adventure in headwear, and this turquoise silk scarf accompanied me to the Bayside Marketplace HERE for an afternoon of sight-seeing, live Cuban music and delicious food.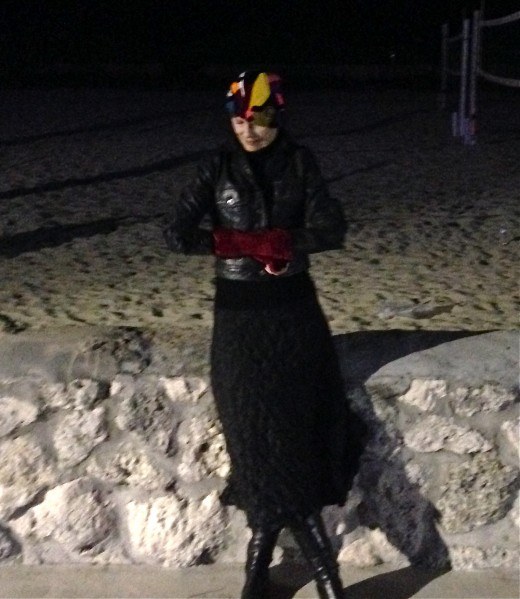 Above Photos By Mr. J
Denise, the hat by artist, milliner, blogger and friend Carol Markel of Femme et Fleur HERE has been my constant traveling companion over the past year.  She went out with us to dinner on a chilly Miami evening, and in the "out of focus" photo above, her radiant colors are featured, along with velvet dark red fingerless gloves.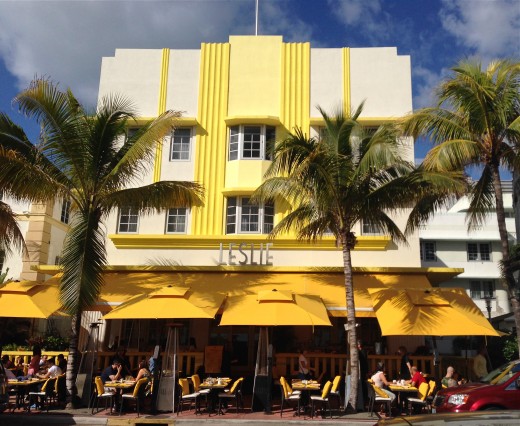 Miami's South Beach Art Deco District "claims the largest concentration of 1920 and 1930's architecture in the world HERE."  I was happy to spend several awestruck hours walking through this historic area.  It was one of the many highlights of the Miami experience!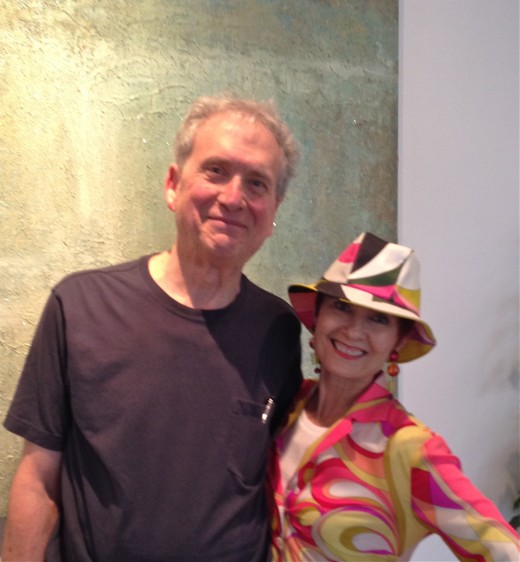 Mr J and The SC had a fabulous time enjoying the warmth of Miami, both the climate and its people.  I returned to Denver with glorious memories, and a few hats to remind me of the time we spent away from the cold of midwinter in the Rockies.
A few months ago I was interviewed by the beautiful and creative Margaret Manning, founder of the site Sixty and Me HERE.  The video, "Style for Older Women: Break the Rules and Express Your Personality," was published recently HERE.  Margaret started her site, "To help other women my age to live happy, healthy and financially secure lives."  Now a community of 50,000 strong, she provides content to enhance our lives in all areas as we age.  Check out Sixty and Me for instant inspiration!
I'm linking up with Patti's Visible Monday HERE at Not Dead Yet Style.  Patti's wearing another gorgeous Karina creation!