The Dining Room In Feathers And Pearls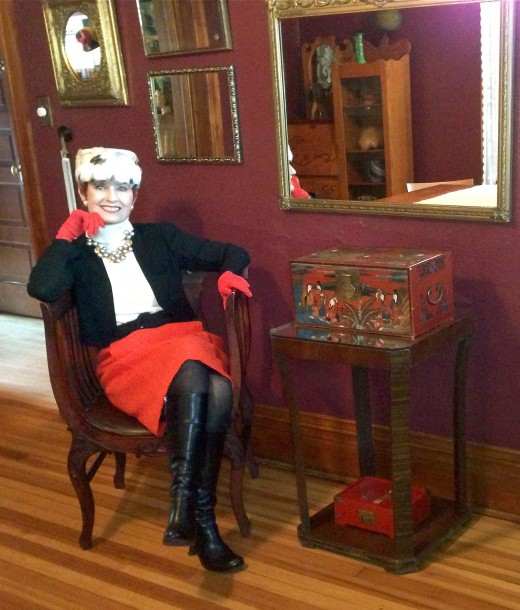 My home is more than a place to live.  It's an environment that brings me great pleasure.  It surrounds me with its structures of memories and new beginnings.  I adorn it as if I were composing an outfit.
The dining room's walls are the color of dark red wine and seem to make the food look more luscious during special events.  As I gaze around the space, I'm aware that almost everything has had a previous owner.  The antique chair, the glass covered deco table, and the hand painted Japanese box were all embraced by others over the years.  To share over time is sublime.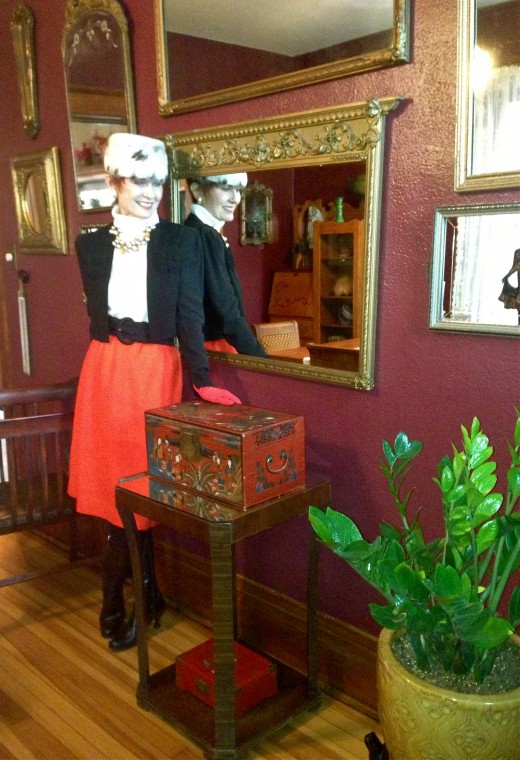 The wall of antique mirrors discovered at yard sales and estate sales is a special favorite.  The mirrors make the room appear larger and I love the concept of viewing pieces throughout the room twice,  in the spot where they physically reside and reflected in the sometimes imperfect glass upon the wall.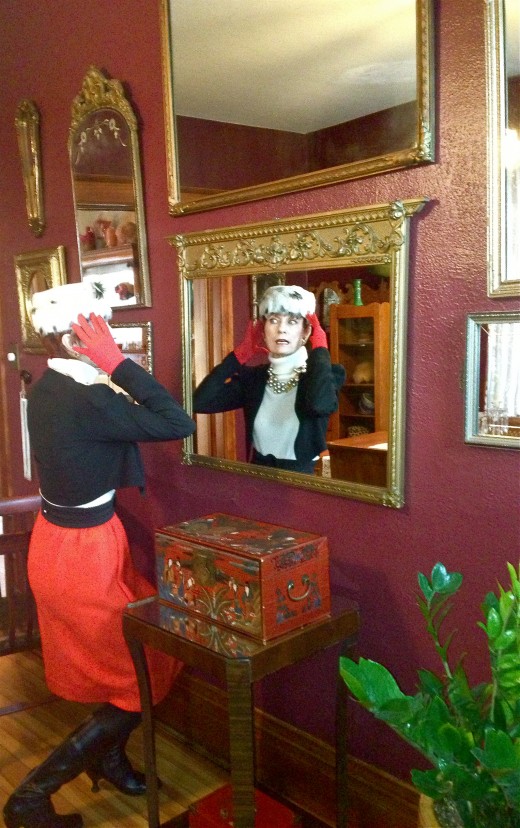 As for function, the mirrors provide instant correction.  You never know when you might need to adjust your hat!  Or clutch your pearls.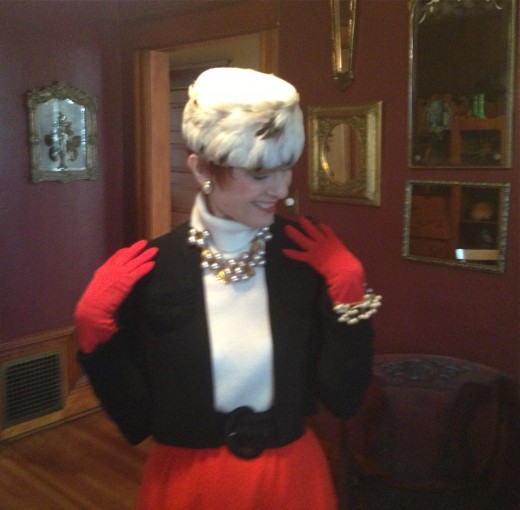 The SC is in a feather hat phase.  White feathers with black accents on white fur felt by Kate Ferretti caught my eye in the hat room today.  I wanted to wear the vintage pearl necklace and bracelet that I purchased at my friend Carolyn's sale a few weeks ago.  They didn't make it to her Etsy site HERE, but rather, are providing much holiday cheer paired with the feather headwear of the moment.
The original built-in hutch at the east end of the dining room has its own mirror, which reflects the chandelier that hangs over the dining room table.  More antique Asian boxes sit on the surface of the hutch, providing evidence that my brain is hard-wired for collecting!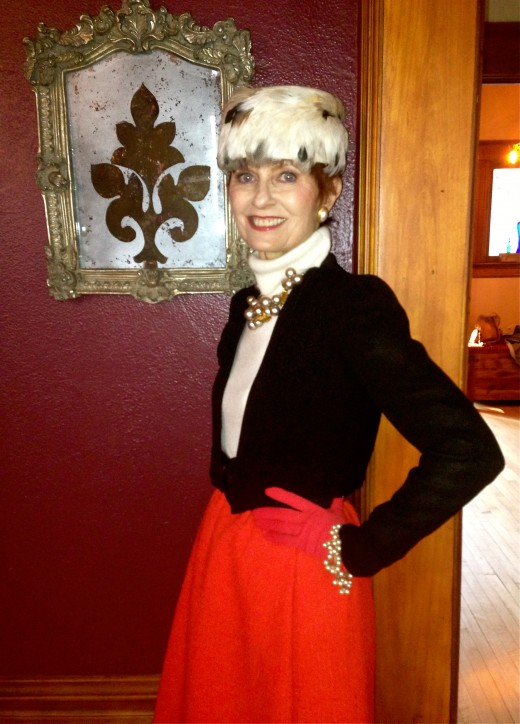 Photos by the lovely and talented Diana
My friend Sarah of Sarah Ashford Studio HERE has been doing a series of decorative art mirrors.  I fell in love with this beauty and I admire it every time that I walk by.
Vintage feather hat, vintage red/orange gloves, vintage black belt and vintage pearl earrings – estate sales, vintage red/orange pencil skirt with pleats – The Vintage Studio HERE, off-white turtleneck – retail, and my beloved Fluevog boots that I can't seem to take off for longer than a few minutes this season.  Thank you gorgeous Canadian blogger sisters!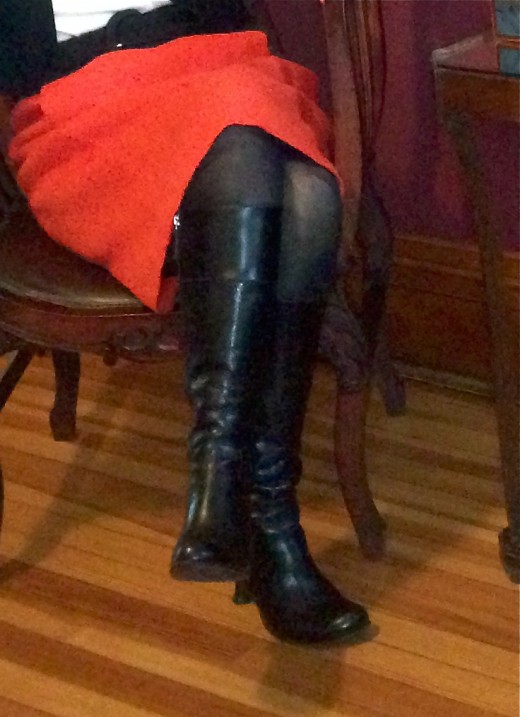 These boots were made for walking over to the glorious Bella's Shoe Shine HERE at The Citizen Rosebud.  Check out Bella's red glitter shoes for a festive holiday treat!
Thank you to all who participated in Hat Attack #5.  I am touched by your creativity and beauty, and your ability to thrill with your headwear of choice.  Like my home, that too brings me great pleasure.