Beauty Underground Magazine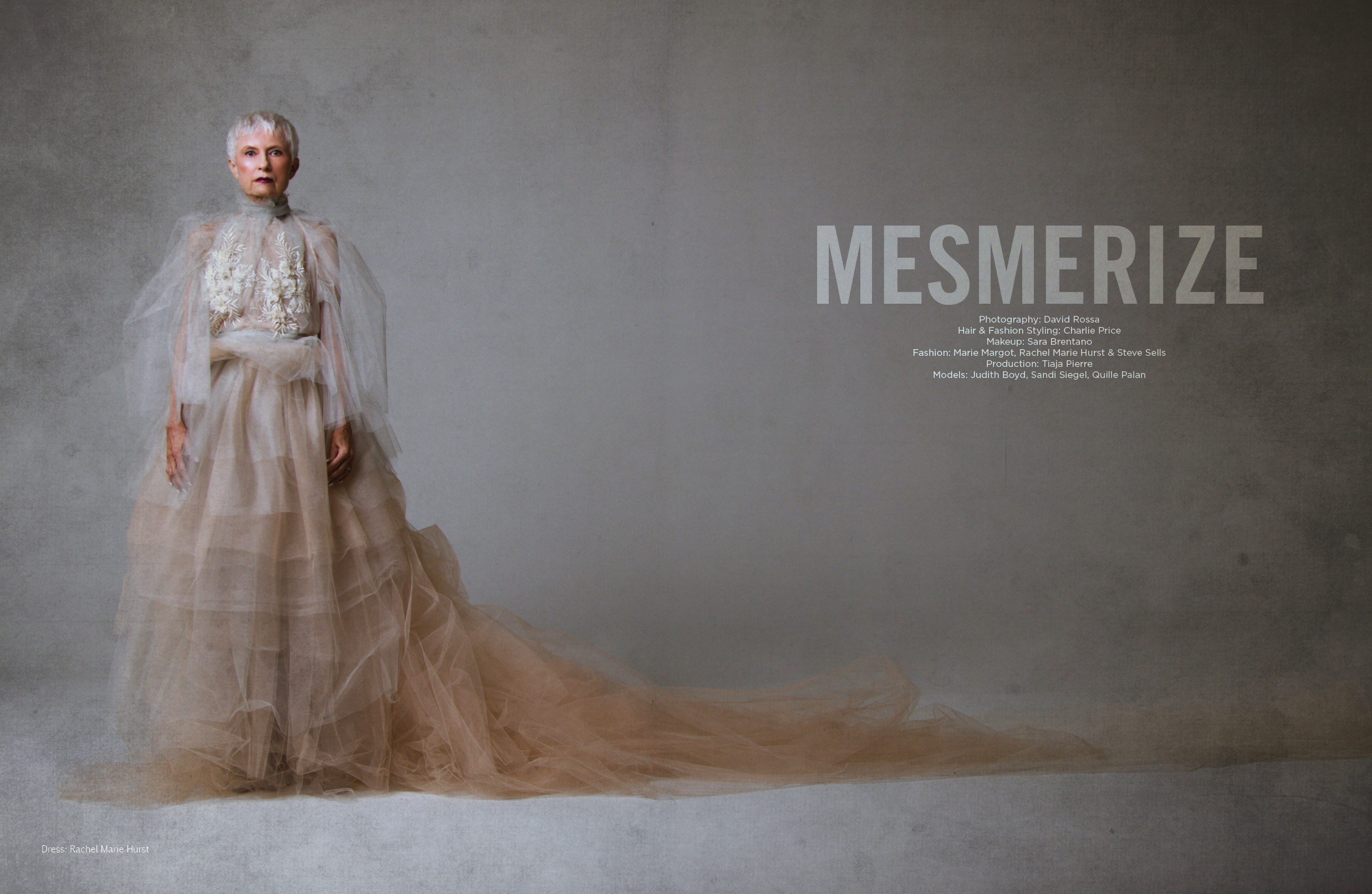 Several years ago, just as my hair had almost grow out from the color red to my natural white, my hair stylist retired. This event sent me in search of a new person to understand my hair, my need to have it fit for hats, and for a new beginning. I had no idea what was in store.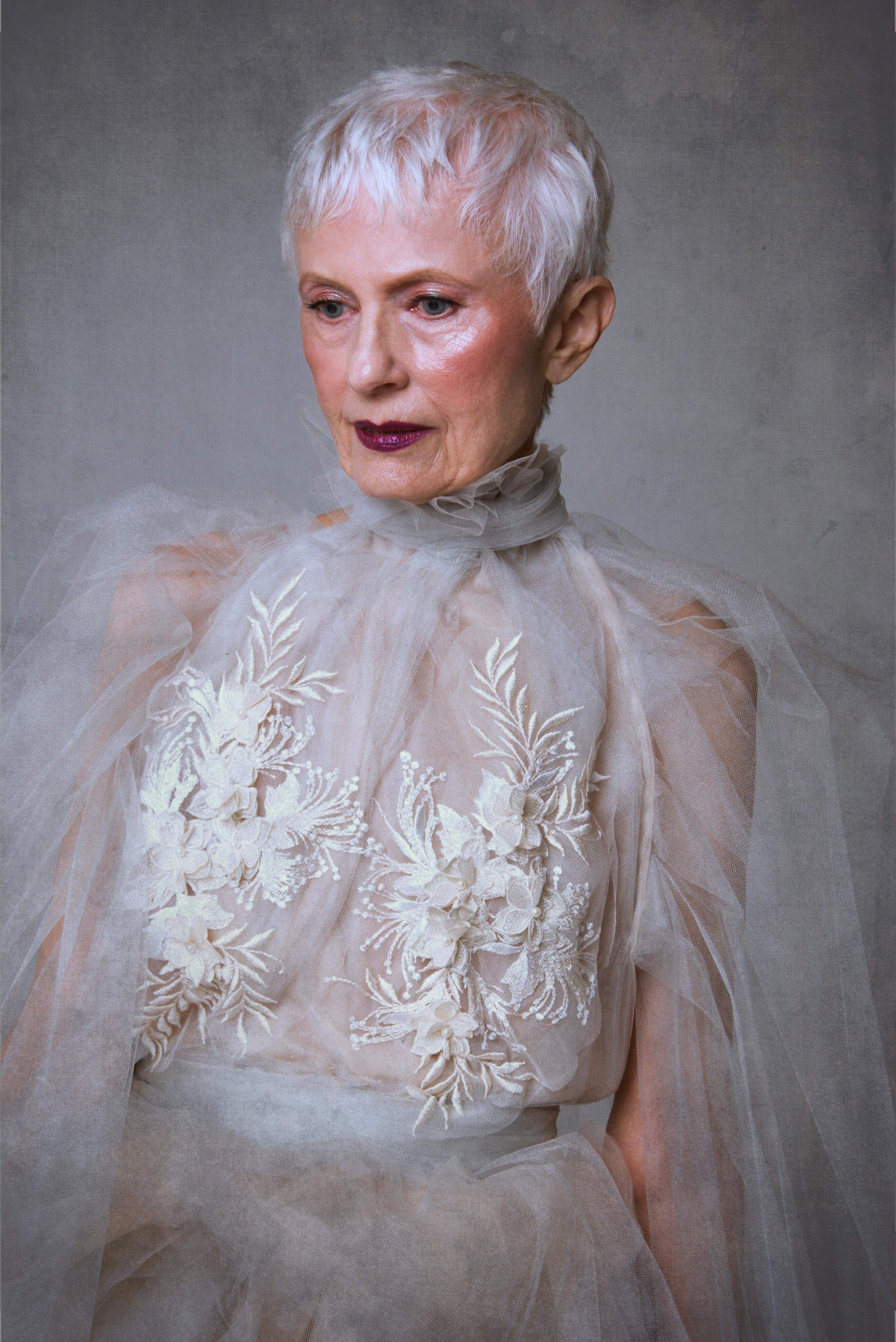 What occurred was life changing.  I compiled a list of hair stylists with the help of a friend who knew the industry in Denver.  I was planning to interview five people who had been recommended as possibilities.  The first artist on the list was Charlie Price, who was well-known as a hair educator and Denver icon.  I was not familiar with him, having spent my career working in health care,  We connected at our first appointment, and I believed that I had found the right person. Nothing could have been closer to the truth.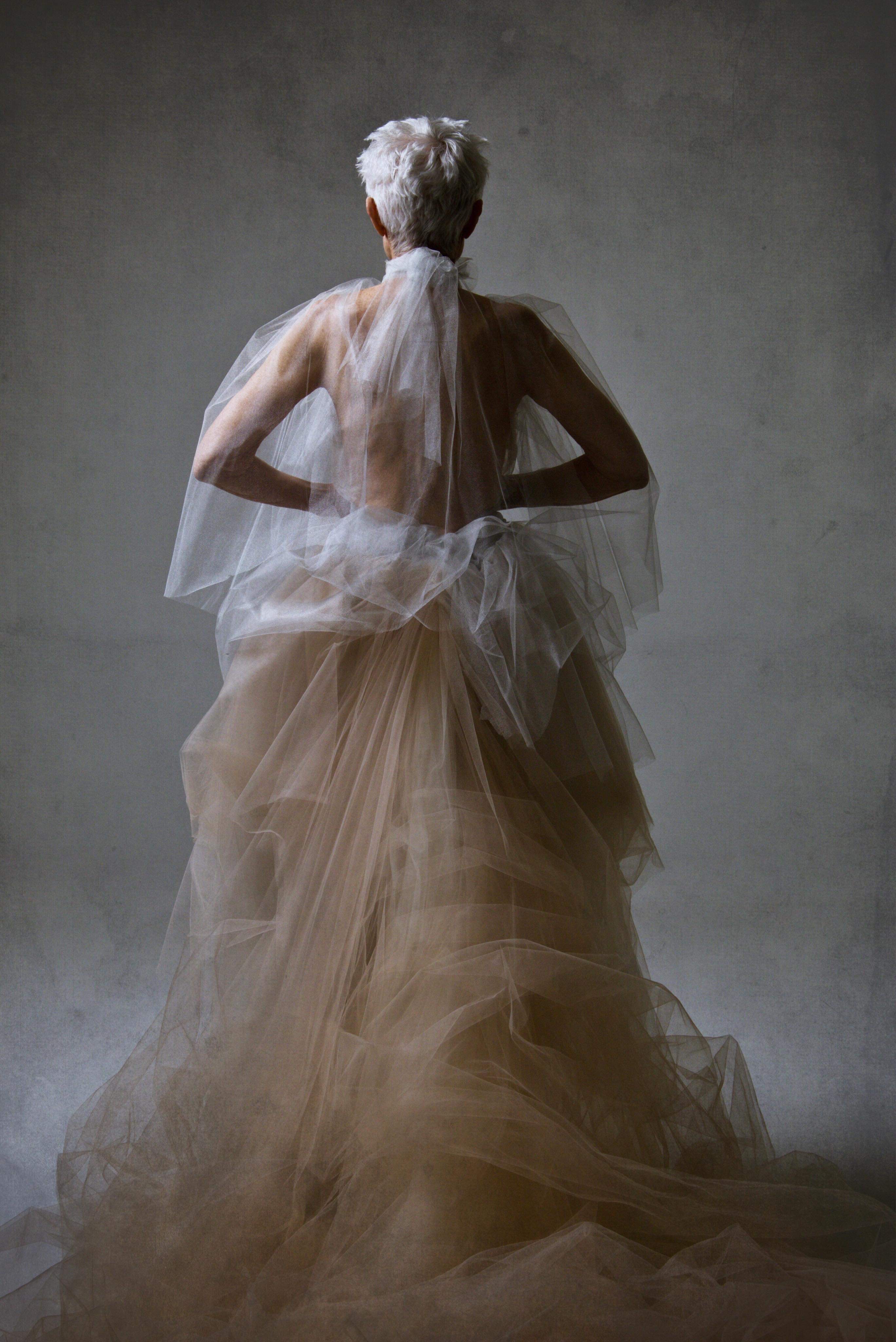 Above tulle gown created by Denver designer Rachel Marie Hurst
Charlie asked what I wanted, and I responded that he was the artist, giving him full creative license.  I was ready for something new.  He then proceeded to cut my hair very short and the last remaining "red" was gone.  I have never loved my hair like I do today, allowing me to feel more connected to my 75-year-old self.  It's great with hats or without. It's maintenance free. It allows for a new sense of freedom. A true artist is able to transform effortlessly, and the result is something that I would not have been able to visualize for myself.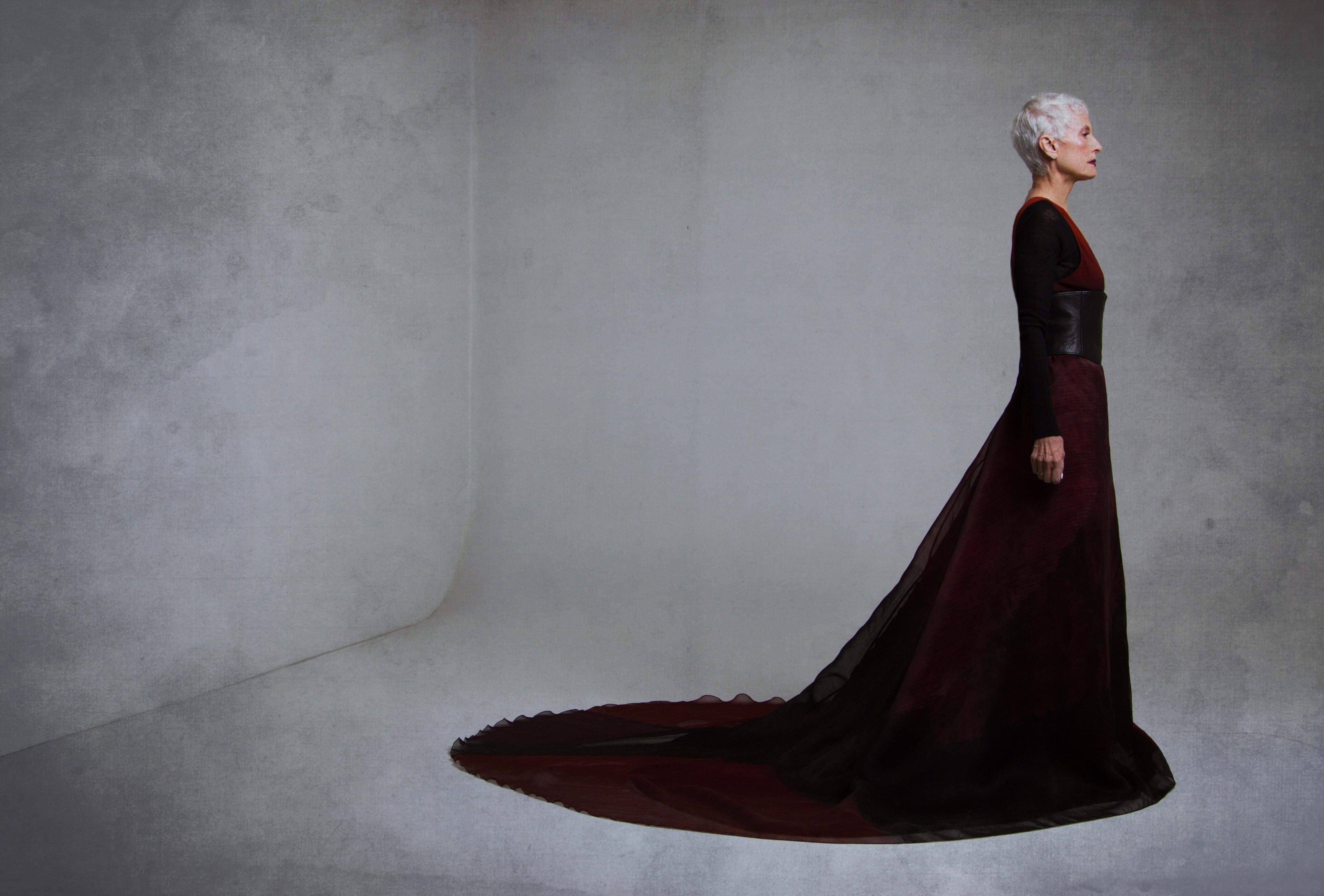 Above gown and leather obi created by Denver designer Steve Sells
Charlie is skilled, experienced, and talented; writes like an English literature major; a political activist; a hair educator; a former reality TV show star; creator of Beauty Underground Magazine;  director of Denver Fashion Week; recipient of many awards; funny and entertaining; and I have come to adore him after sitting in his chair for three years.  He has a passion for diversity and understands the concept of ageism. He has opened up a new world for me.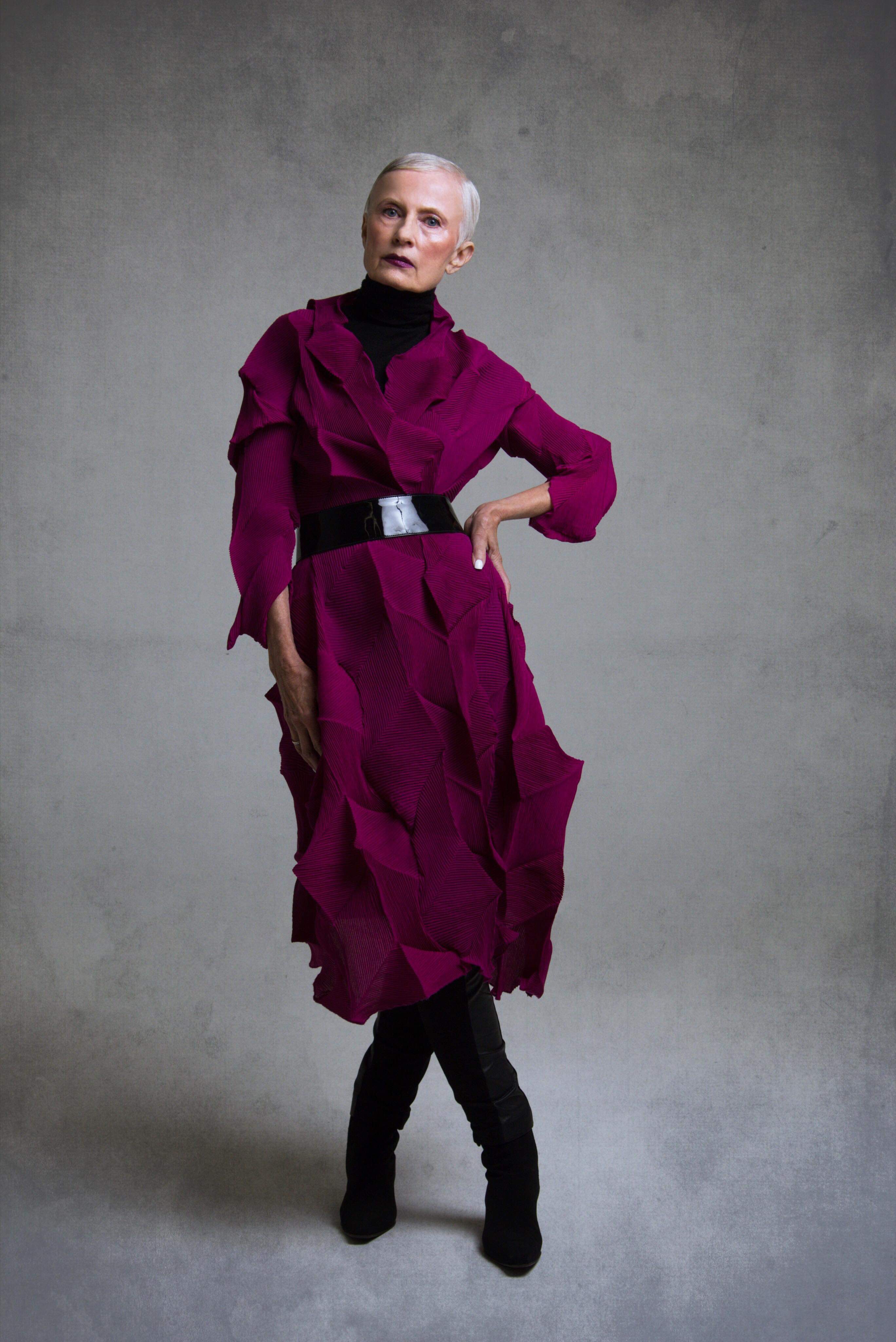 My journey with Charlie recently brought me to a photo shoot that he was directing for Beauty Underground, an online fashion and photography magazine.  The photographer David Rossa was nothing less than amazing and the makeup artist Sara Brentano was otherworldly talented.  The exquisite garments that were featured were designed by celebrated Denver designers Rachel Marie Hurst, Steve Sells, and Maggie Burns.  The other models, who were kind, beautiful and intriguing, were Sandi Siegel and Quille Palan. Production was by Tiaja Pierre and Jessa Trefethen. The shoot was fun and creative, with Charlie directing the show as he does with quick and precise decision-making.  I was in the presence of genius, and I could feel it.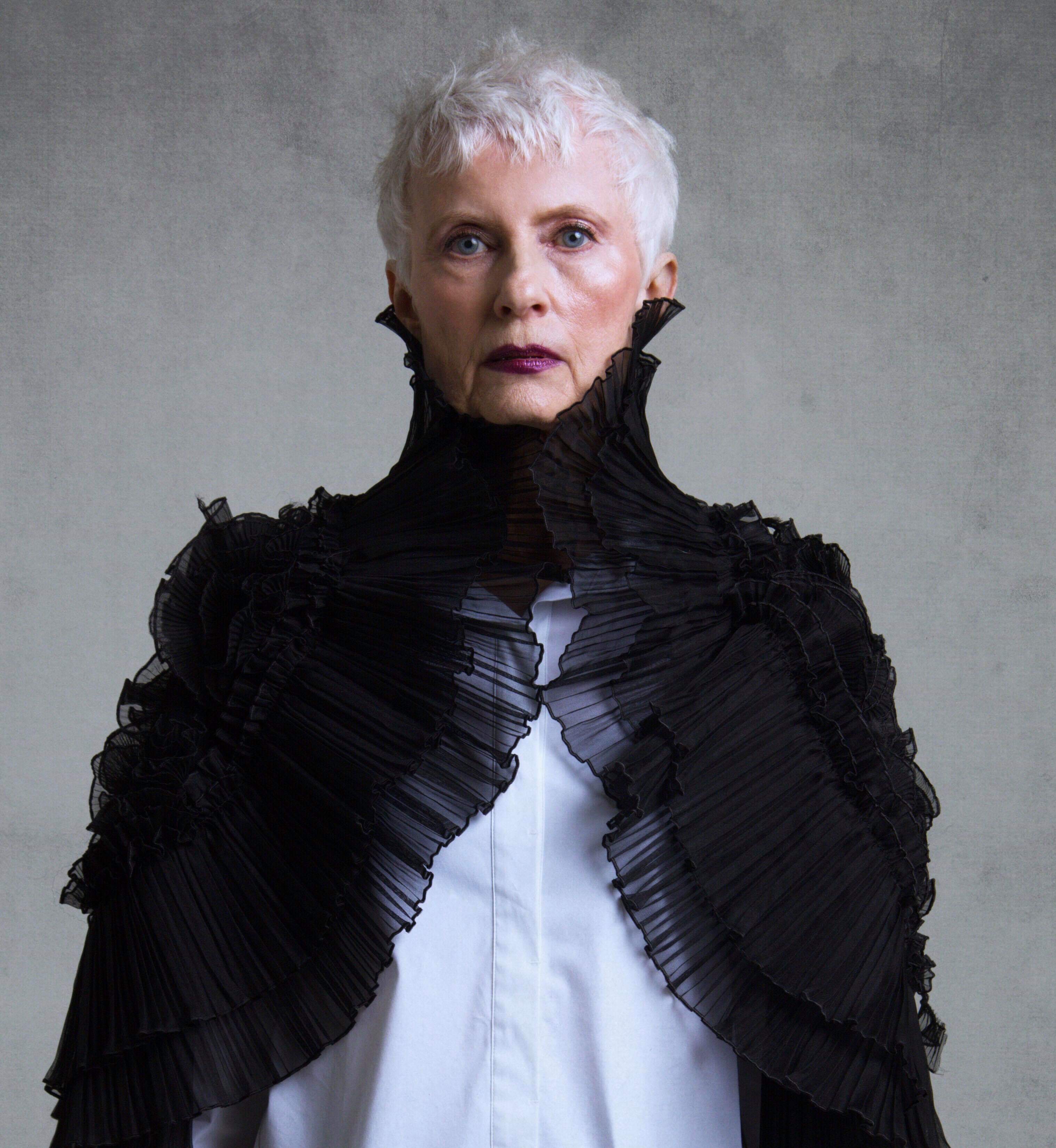 When I received the photos, I was overwhelmed and barely recognized the woman who appeared in the images.  I saw a whole new version of myself; I realized that I could participate in high fashion photography as a team member and have the time of my life in the process.  I feel humbled by this experience and came to the realization that Charlie is my mentor and my teacher.  He has served in this role for many people.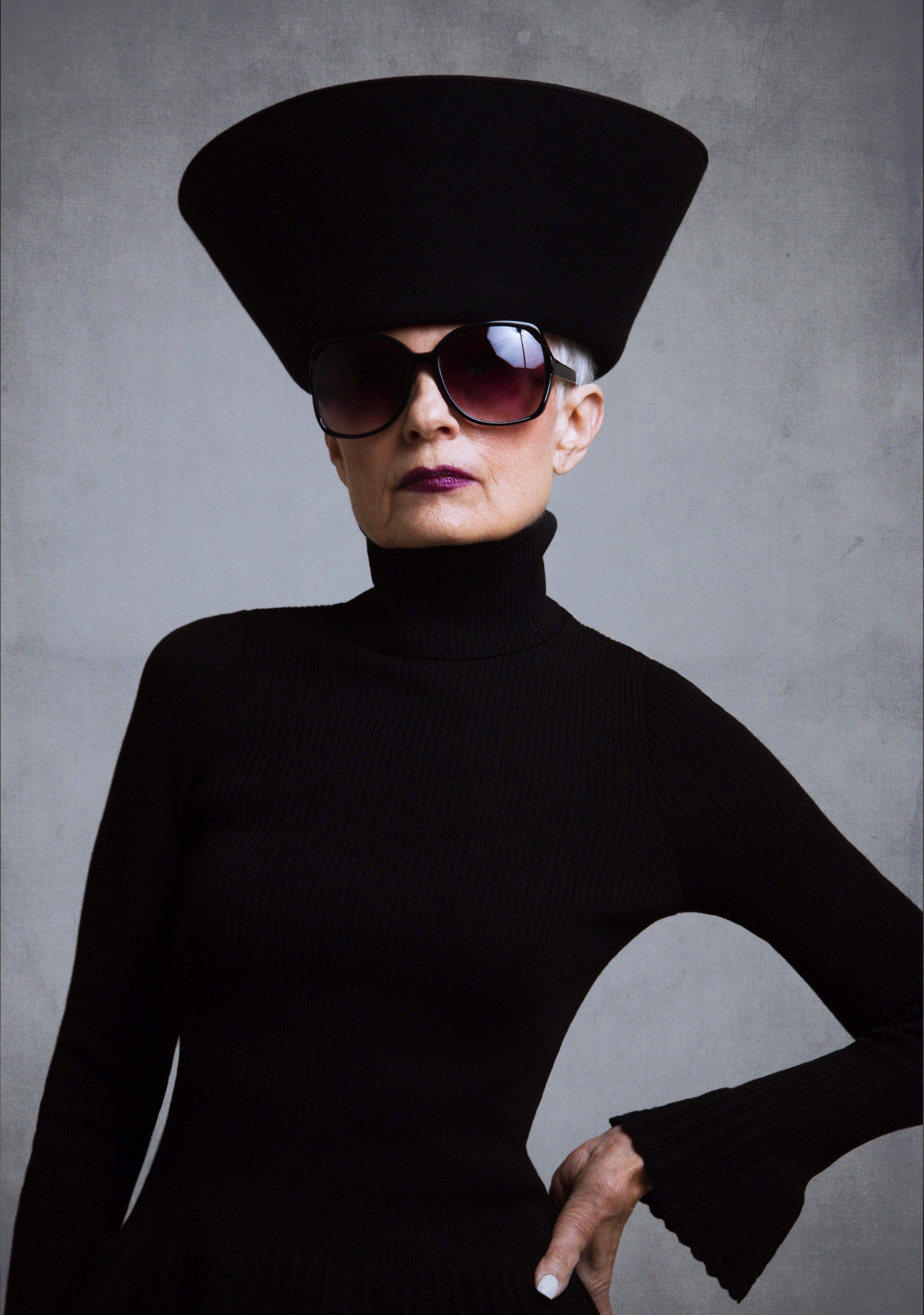 In the photos above I'm wearing pieces from my personal collection.  Consignment shop suede boots by Manolo Blahnik, vintage YSL patent leather belt, consignment shop cape by Tomasz Starzewski, white shirt by Lafatette 148, vintage black hat by Patricia Underwood.
I am grateful and welcome this developing persona as a gift that takes me into the beginning of 2019.  Exploring different and developing parts of my personality plays into my love for experimentation and is exhilarating. None of this would have happened without the launch of Style Crone and the unfolding of my transformation as a process of healing.  Somehow this all fits in with the Widows' Project that I'm creating and is part of my reinvention.  I'm thankful for my past, reveling in the present moment, and reaching into the future. This is what Warrior Two pose transposes into my life off the mat.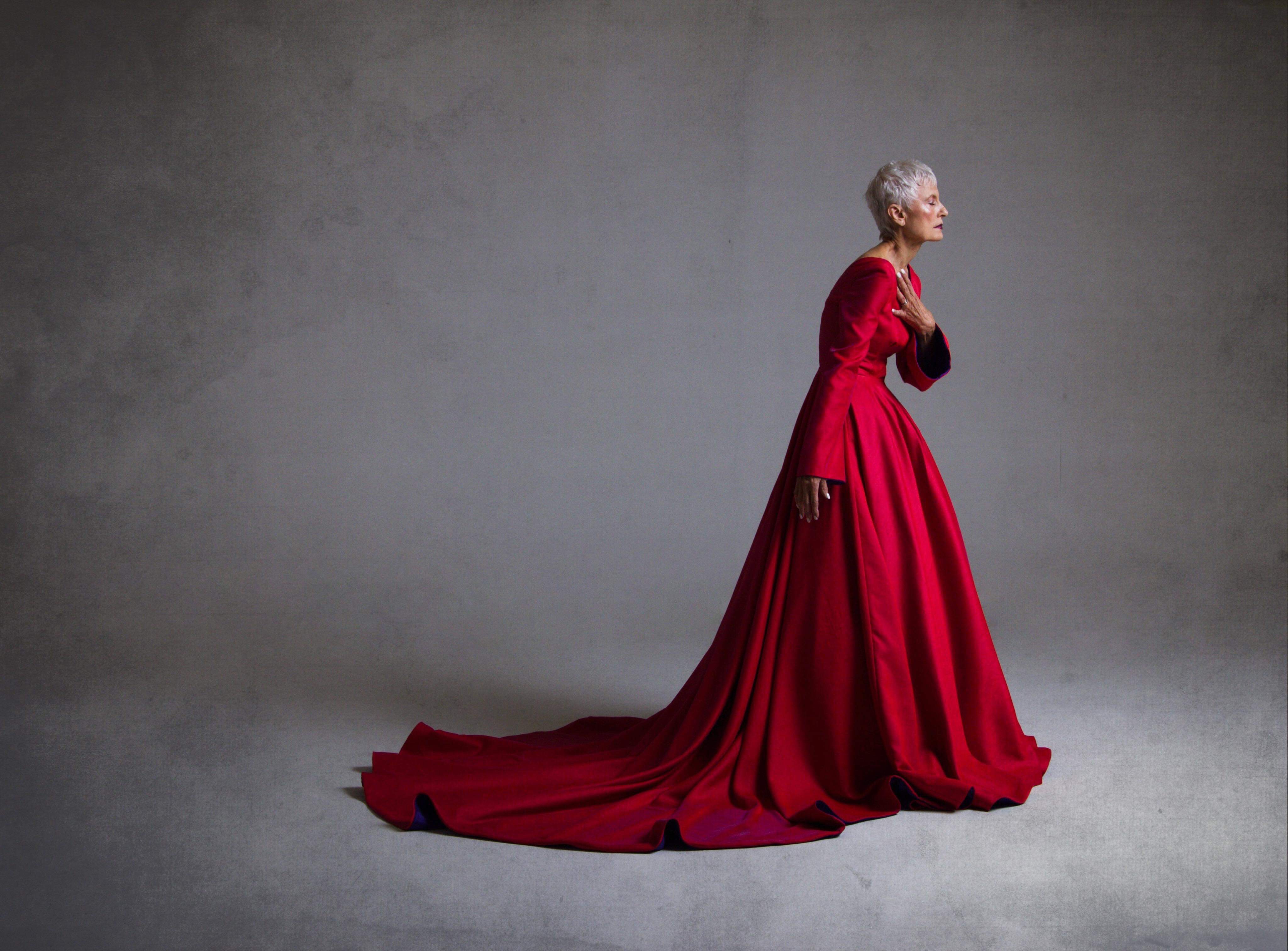 Above red gown created by Denver designer Maggie Burns of Marie Margot especially for this photo shoot.
Digital and print available here. 
Linking up with Patti's Visible Monday HERE at Not Dead Yet Style, Catherine's #iwillwearwhatilike HERE at Not Dressed As Lamb, and Cherie's Shoe and Tell Fashion Link Up HERE at Style Nudge.