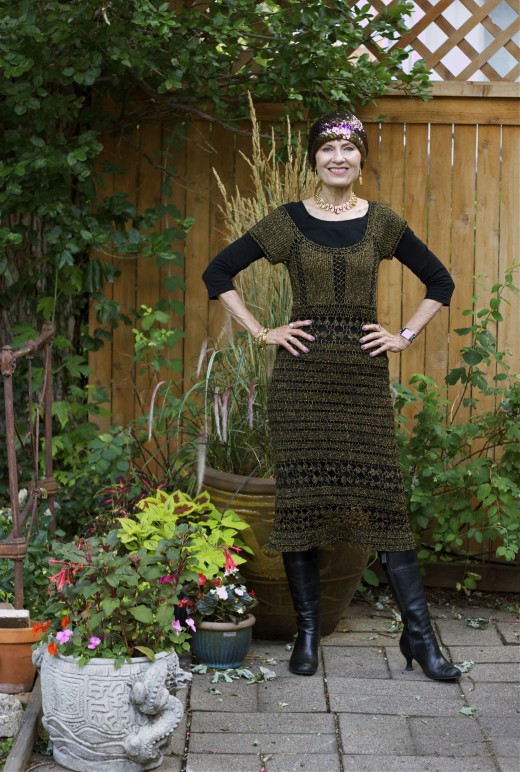 This is the first summer since Nelson's death over four years ago that I've focused on my garden.  I got a late start, which turned out to be an advantage, as many lost their floral displays in hail storms earlier in the summer.  For this tour through the garden, I brought out my boots after another rainy day in Denver.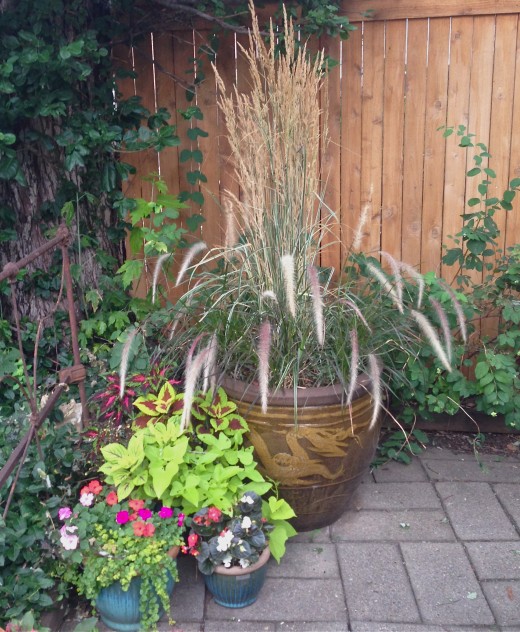 I fell in love with grasses this summer, and love how they cascade from the large pot that has been empty for two years, after its discovery at an estate sale.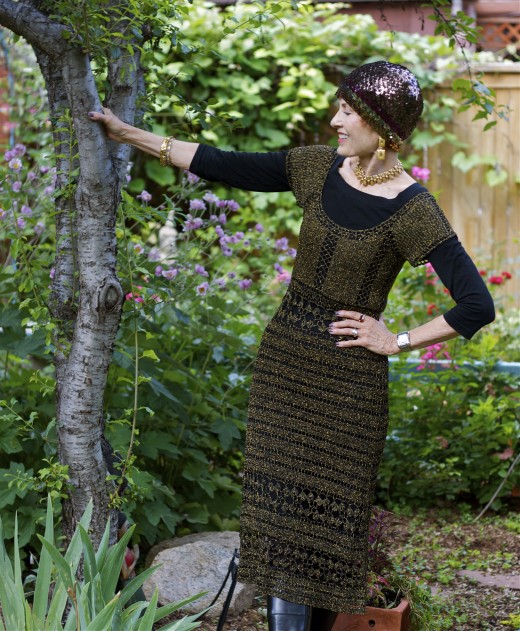 When I walk into my garden, I want to feel as though I'm surrounded by magic, which is also my goal for the feeling that I desire within my home.  Both are an ongoing work in progress.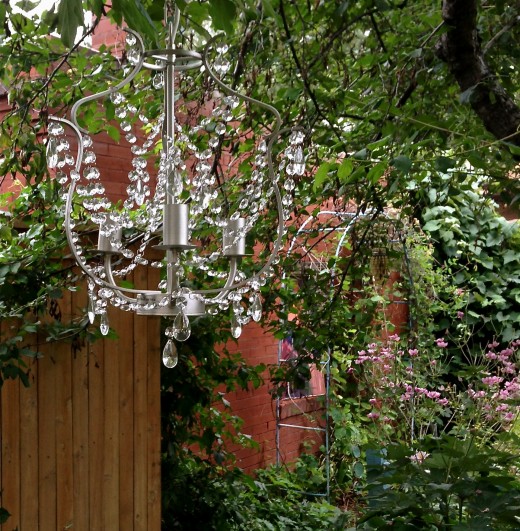 This chandelier is the latest addition to the scene, which was purchased at a junk store for $30.  A touch of the bedazzled is as much fun in the garden as it is as an accessory to an outfit.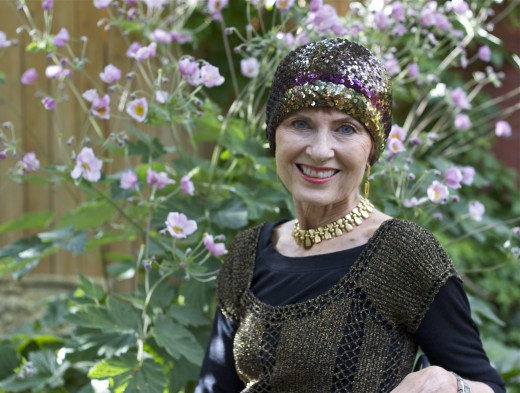 Because of the unprecedented amount of rain in Denver this year, some of my plants have thrived beyond expectations.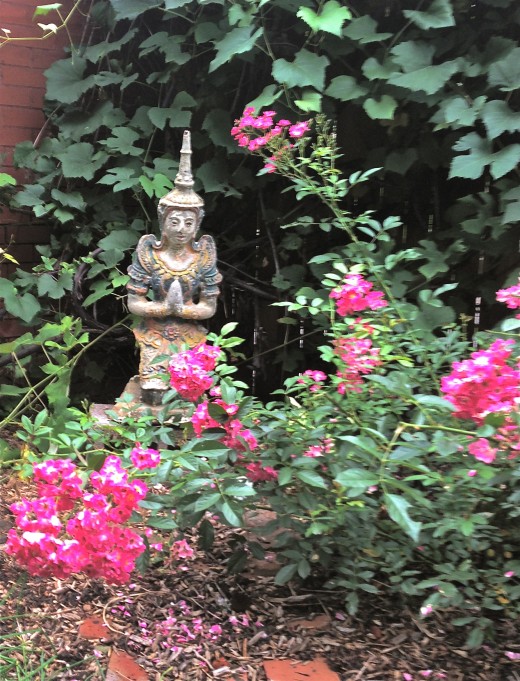 The "Goddess of the Rose Garden" oversees her Queendom on a misty morning.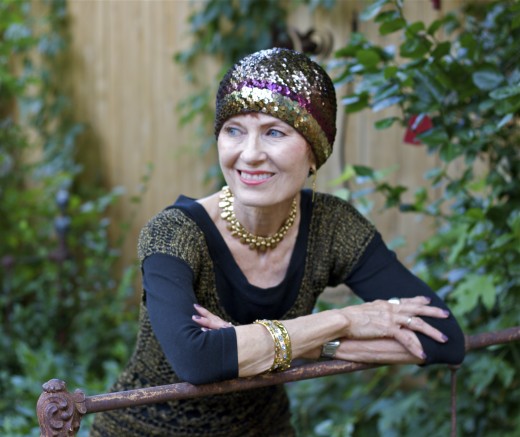 As with my outfits, almost everything in my garden was purchased at an estate sale, except for the plants and trees.  This antique iron bed frame creates a "flower bed" next to a path leading to a more secluded area.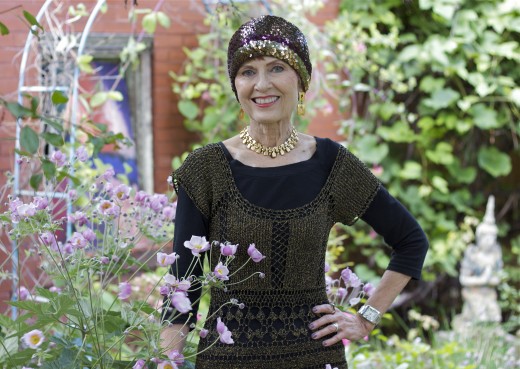 Just as style is healing, so is the sanctuary that surrounds my home, providing me pleasure and enjoyment during the warm months of the year.  Similar to life, it's a work in progress and always transforming.
Photos Of The SC By Daniel, iPhone Garden Photos By The SC
I'm having fun watching my hair transition to white.  I like the two colors evolving in the back, where the layers create special effects.  Next week I'm sure it will be different, but I would like this look to stay around for awhile!
Gold metallic crocheted dress, gold jewelry and multicolored sequin knit cap – estate sales; black top – yard sale, tall black Fluevog boots – retail.
Thank you to Margaret of Sixty & Me HERE for the article, "6 Stunning Examples Of Fashion For Older Women" HERE and Sylvia of 40+Style HERE for the blog post, "How To Wear Leopard Print Over 40." HERE.