Debra Rapoport In Denver In Celebration of Susan Wick's Art Opening!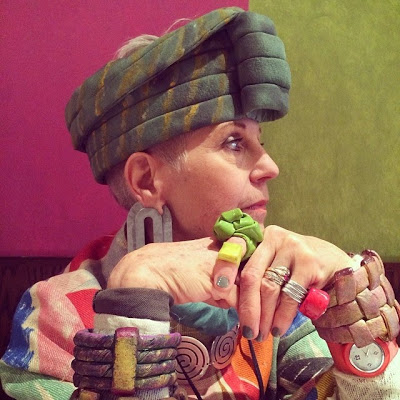 Photo By Ari Seth Cohen of Advanced Style HERE
The incredible artist and hat maker Debra Rapoport will be in Denver this coming weekend to attend her friend Susan Wick's art opening at the Boulder Museum of Contemporary Art HERE.  Debra and Susan have been dear friends for many years, dating back to graduate school in textiles in Berkley in the 60's.
We decided that it would be the perfect opportunity to organize a workshop and give Denverites the opportunity to learn how to make cuffs similar to the gorgeous beauties displayed on Debra's wrists in the photo above.  There was an overwhelming response, and the workshop sold out in days.  Co-hosted by my friend Carolyn Fineran HERE and myself, Debra's "Cuffs" workshop will take place at my friend Sarah Ashford's art studio HERE this coming Friday, October 2nd.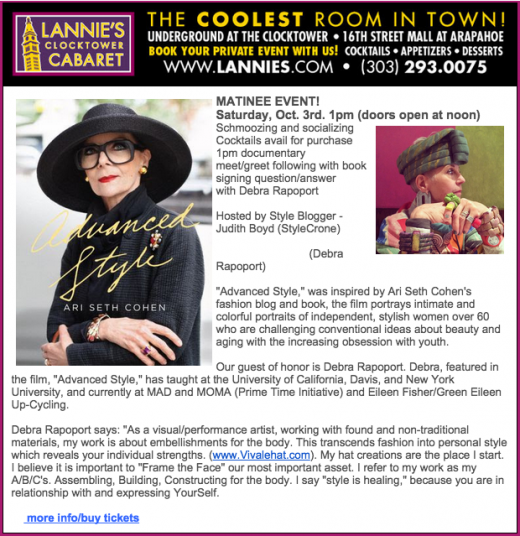 The Denver icon, singer Lannie Garrett of Lannie's  Clocktower Cabaret HERE generously offered her glorious space for a screening of Ari Seth Cohen's Advanced Style Documentary HERE, which will take place on Saturday, October 3rd at 1pm.  Debra, a regular on Ari Seth Cohen's blog Advanced Style HERE and one of the fascinating women featured in the documentary, will be available for Q&A following the screening of the film.  Tickets remain available and can be purchased on Lannie's website HERE. If you are in the Denver area, don't miss this event, which celebrates and honors aging and the Advanced Style Movement, an international phenomenon.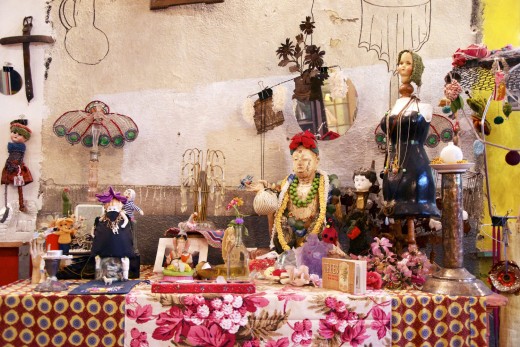 I look forward to the opening reception (October 1st from 6:30-9pm) of Susan Wick's art exhibit Wild Women Never Get The Blues HERE. The show will be at the Boulder Museum of Contemporary Art from October 1st through January 3rd, 2016.
"Showcasing 50 years of the prolific and eccentric work of Susan Wick, this exhibition will feature a site-specific, immersive installation with a selection of paintings, drawings, artist books, ceramic works, knit works, puppets, and masks, among many other objects."…The Boulder Museum of Contemporary Art.