Magnificent Nice And Blogger Meetup
Arriving in Nice by train from Paris, we settled in for a week of endless beauty and rich culture.  Old town Nice was a place that would take months to fully discover, with its colorful and magical ways.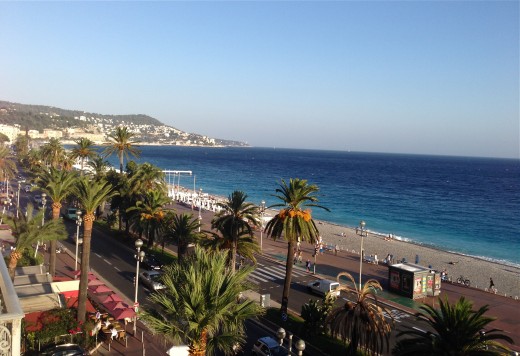 The Mediterranean Sea stretched into infinity, with landscapes changing along with the weather.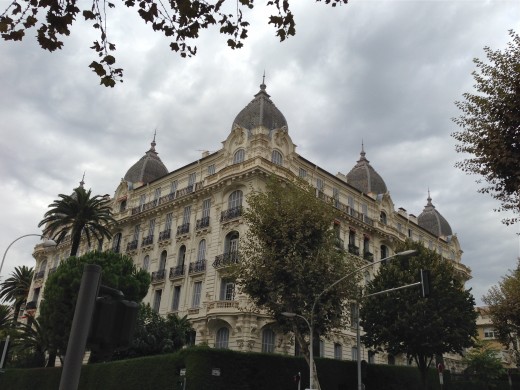 The architecture was stunning at every turn. I'm sharing a few photos of the many that I took as we walked through different areas of the city.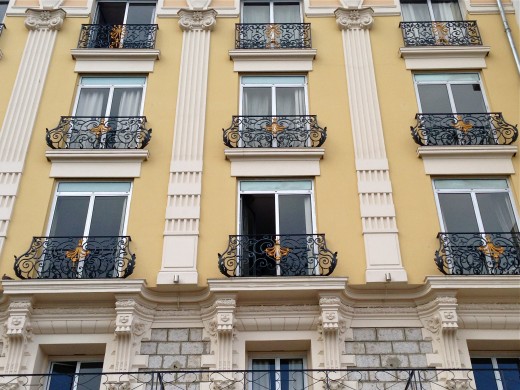 Ornate balconies frequently caught my uplifted gaze.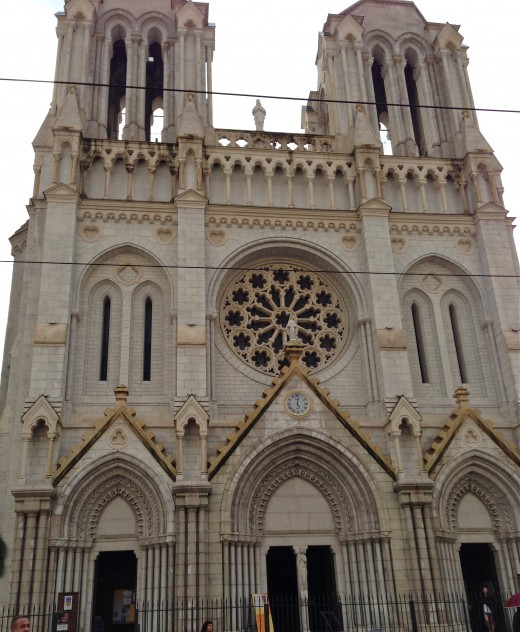 Another gorgeous cathedral arose from the cityscape as we hopped a tram during an afternoon of exploration.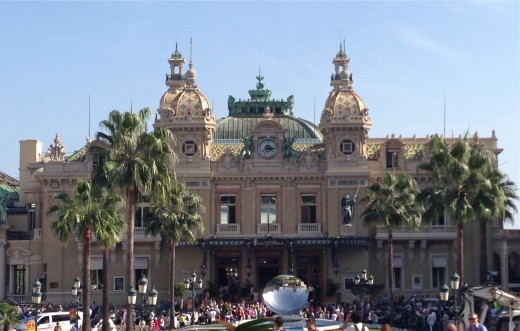 An afternoon in Monaco provided more grandeur and a glimpse into an unreal world.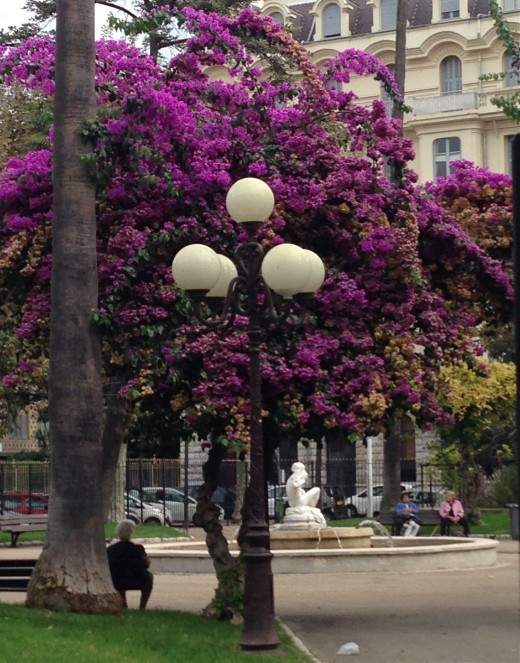 City squares were a frequent oasis from the bustling streets.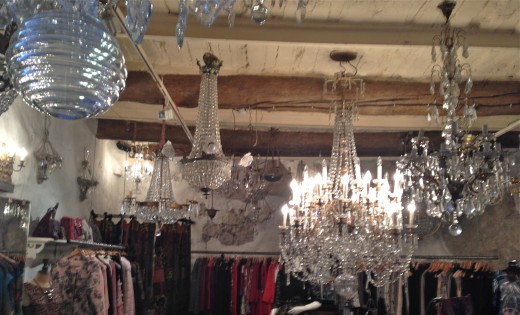 Antique chandeliers covered the ceilings of the Fashion Gallery HERE, elegantly illuminating the clothing below.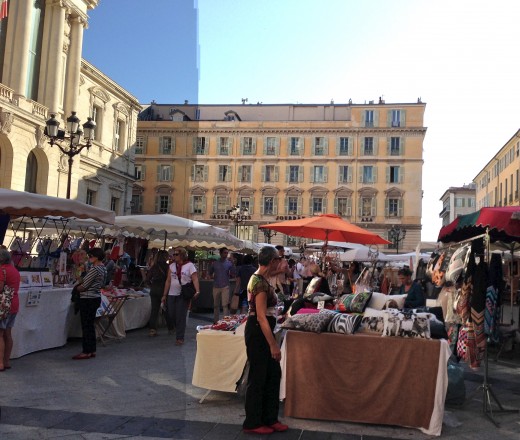 A fan of outdoor markets, I had many choices to savor!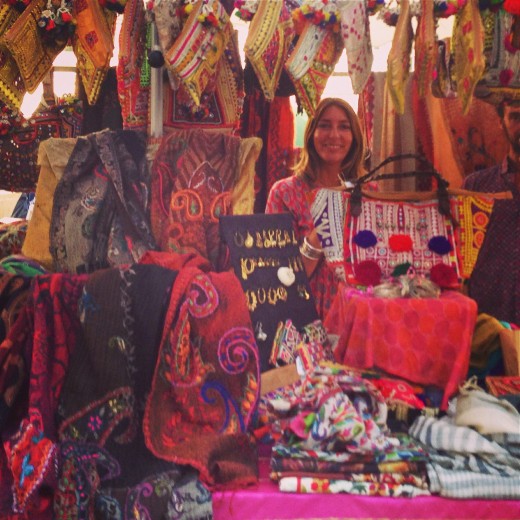 My favorite street fair vendor on a cloudy afternoon.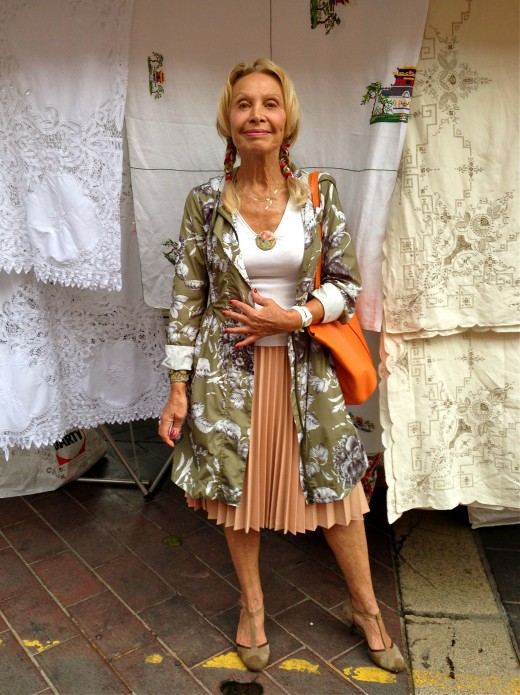 I met this gorgeous French woman at an antique market and she agreed to a photo. We communicated without speaking French/English, and I was able to express my appreciation for the creative way that she wove ribbons through her hair.  Engaging with new and interesting people is one of the treasures of travel.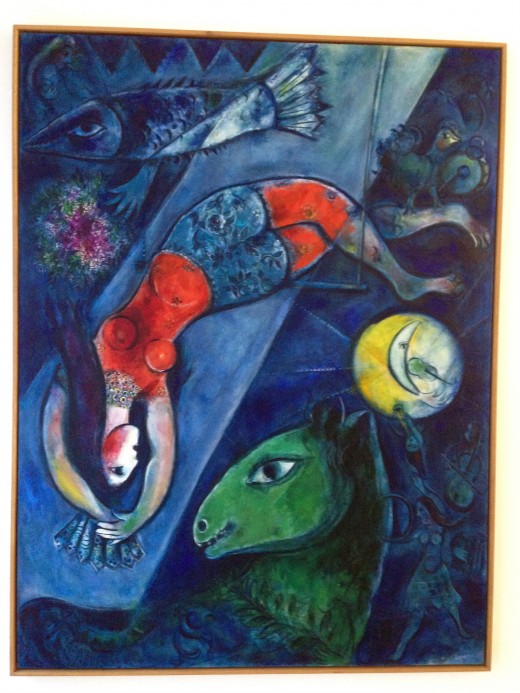 The Marc Chagall Museum HERE captivated our attention for hours.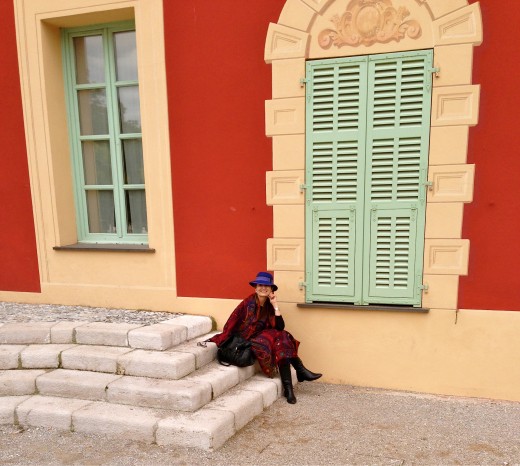 Outside the Matisse Museum HERE before exploring the wonders within.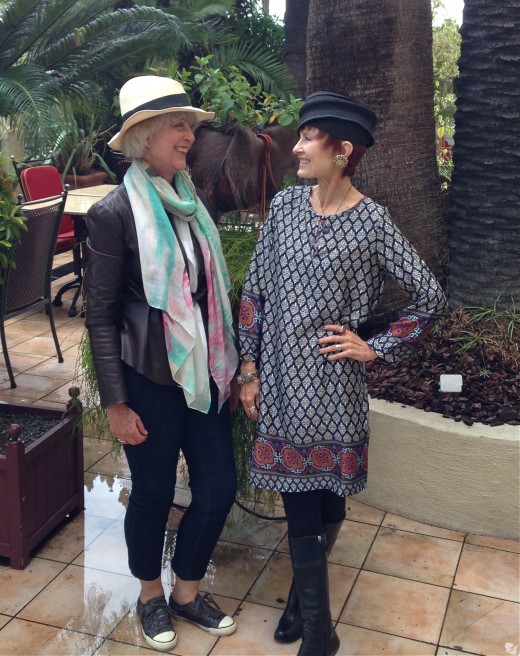 I had the pleasure of meeting Josephine of Chic At Any Age HERE, a fabulous style blog that I've been following for several years.  Josephine generously took a complex journey from St.Tropez, which involved two buses and a train in inclement weather in the early morning, to get to Nice for lunch.  We had a great time laughing, sharing our stories and engaging in hat and blog chat.  Meeting the warm, fascinating and elegant Josephine was one of the highlights of our magnificent Nice experience.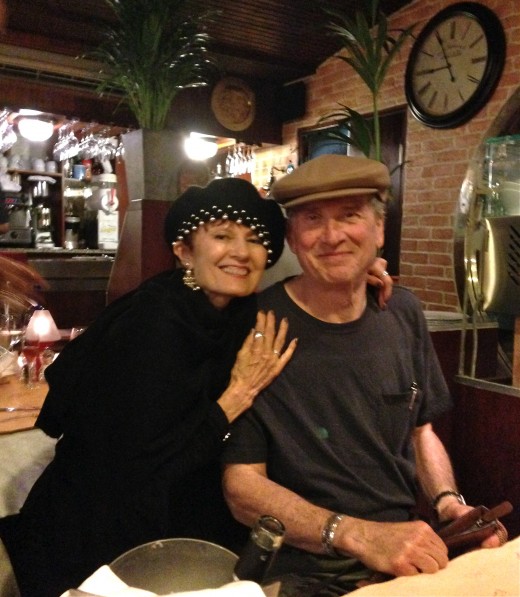 The SC and Mr. J out to dinner on our last evening in Nice, enjoying the food, the people and the sights of a glorious setting.  We had come to the end of a thrilling journey, and will be spending time living the trip again through photos and shared memories.  Travel has enhanced our connection and our ability to adjust quickly to new challenges.  We're already talking about new destinations for the future!
Shortly after arriving home I received news of the death of a dear friend.  I'm grateful that I visited her a few days before I left for Europe.
My friend was a decade older than me.  I remember her 50th birthday.  Her 60th birthday.  Her 70th birthday.  Her 80th birthday.  She was an important figure in my life.  There is another loss to integrate and another adjustment to the dynamics of my life and the lives of those around me.  Another reminder to live fully in the moment.
I'm very happy to have fulfilled the dream of travel.  I feel enriched, energized and motivated to move forward. Who knows what will appear on the horizon, as I observe the shifts that will surely occur due to a realized aspiration.  Today I'm alive and open, and ready to start planning another adventure.
I'm off to join the party at Patti's Visible Monday HERE at Not Dead Yet Style.  I have a lot of catching up to do.