Walking For Designer C.R. Lee at New York Fashion Week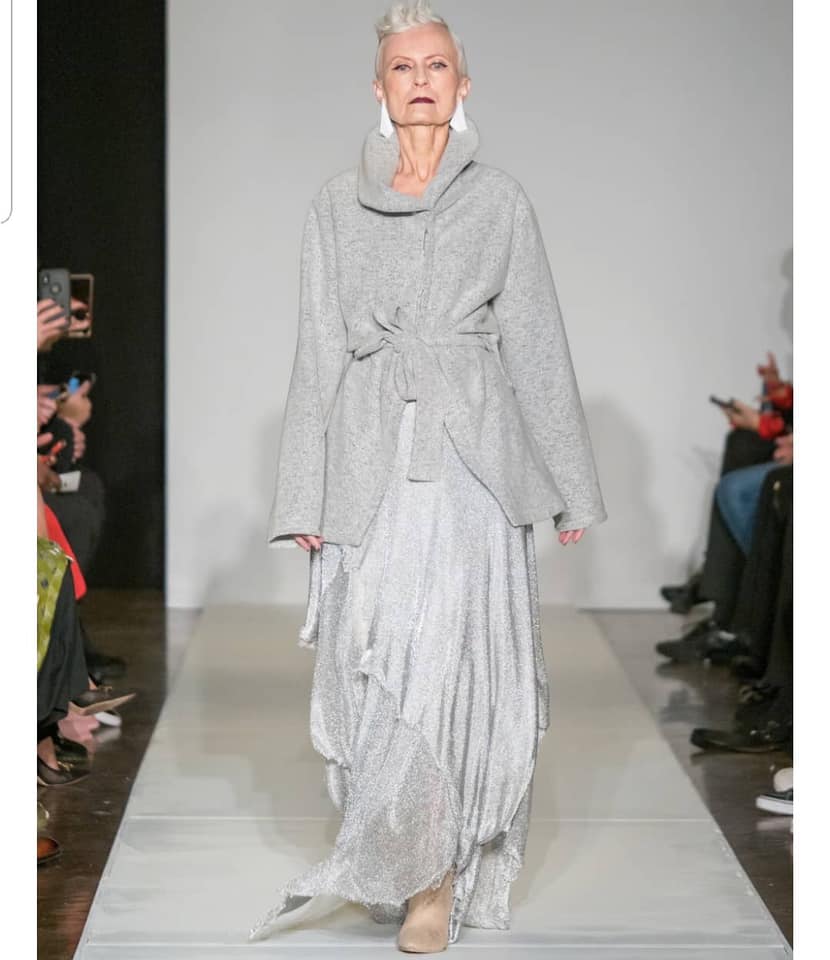 Last week I had the honor, privilege, and pleasure to walk the runway for the extraordinary Denver designer C. R. Lee at the Prince George Ballroom in NYC during New York Fashion Week.  It was a transcendent experience to work with such an incredible creator and her talented and innovative team.  Everyone that was involved with this dream-team was kind, accomplished, creative, and supportive.  I am continuing to integrate this experience and I have many exquisite memories.  
Instaram links to: Clothing by designer @c.r.leee, Earrings by @shamioshum, Hair by @edgillespieg3, Makeup by @kbaker, Nails by @mainstream_nails, Photo by @kevinmockphoto.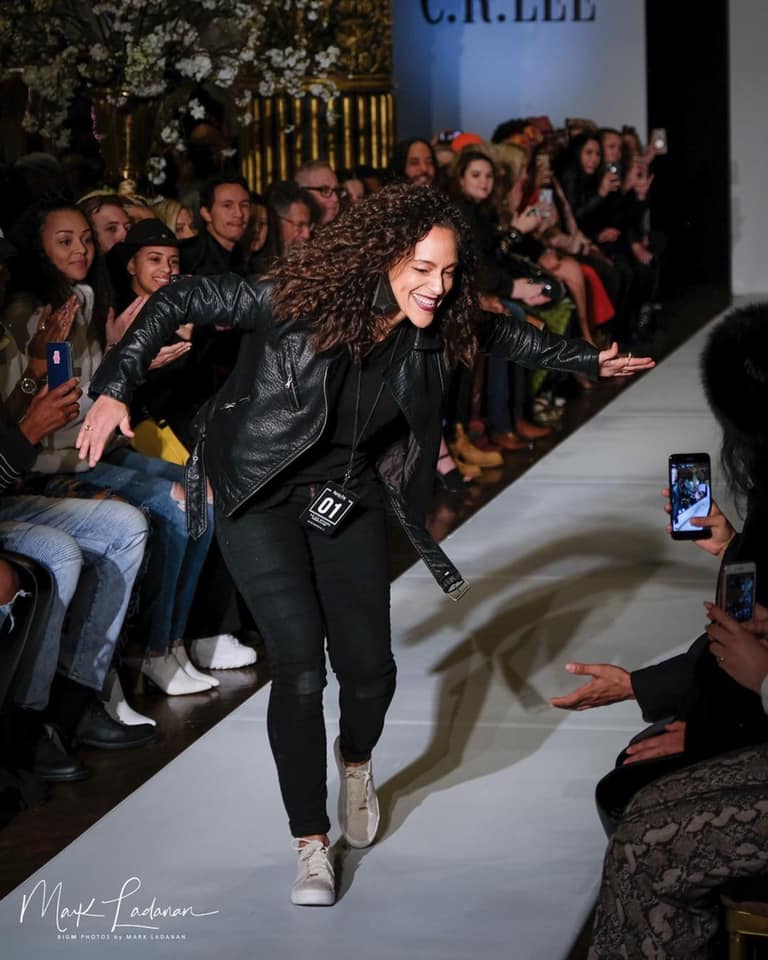 SOPHISTAPUNK
This seasons collection was inspired by the free and daring spirit of 80's and 90's punk culture. The freedom to be to do and say what we feel. The SOPHISTAPUNK collection features tough details like safety pins, paint, hand distressed fabrics and chain paired with the sophisticated and luxurious fabrics like silk, velvet and suede the C.R.LEE brand is known for. The Juxtaposition where tough and refinement meet make each piece a true piece of art and celebration of independence.….C.R. Lee website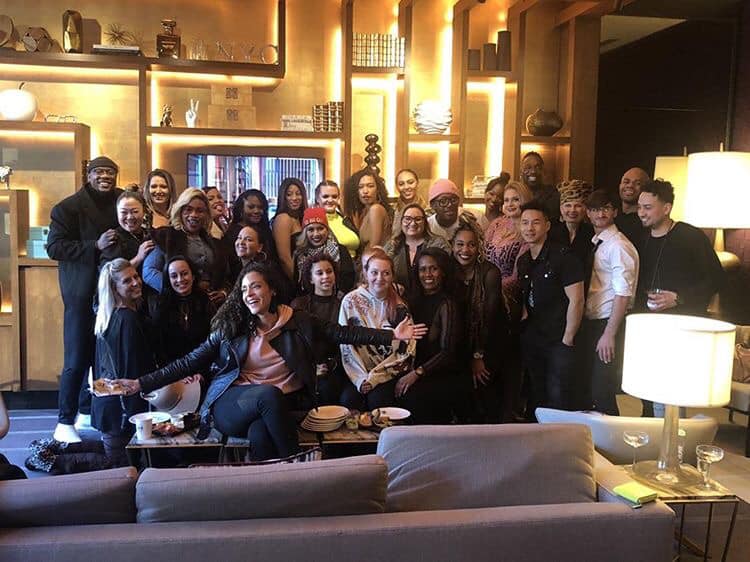 There was a reception after the show, and in the photo above, the team was gathered to celebrate and to express appreciation to C.R. Lee for the opportunity to work together and participate in her well planned and expertly executed event.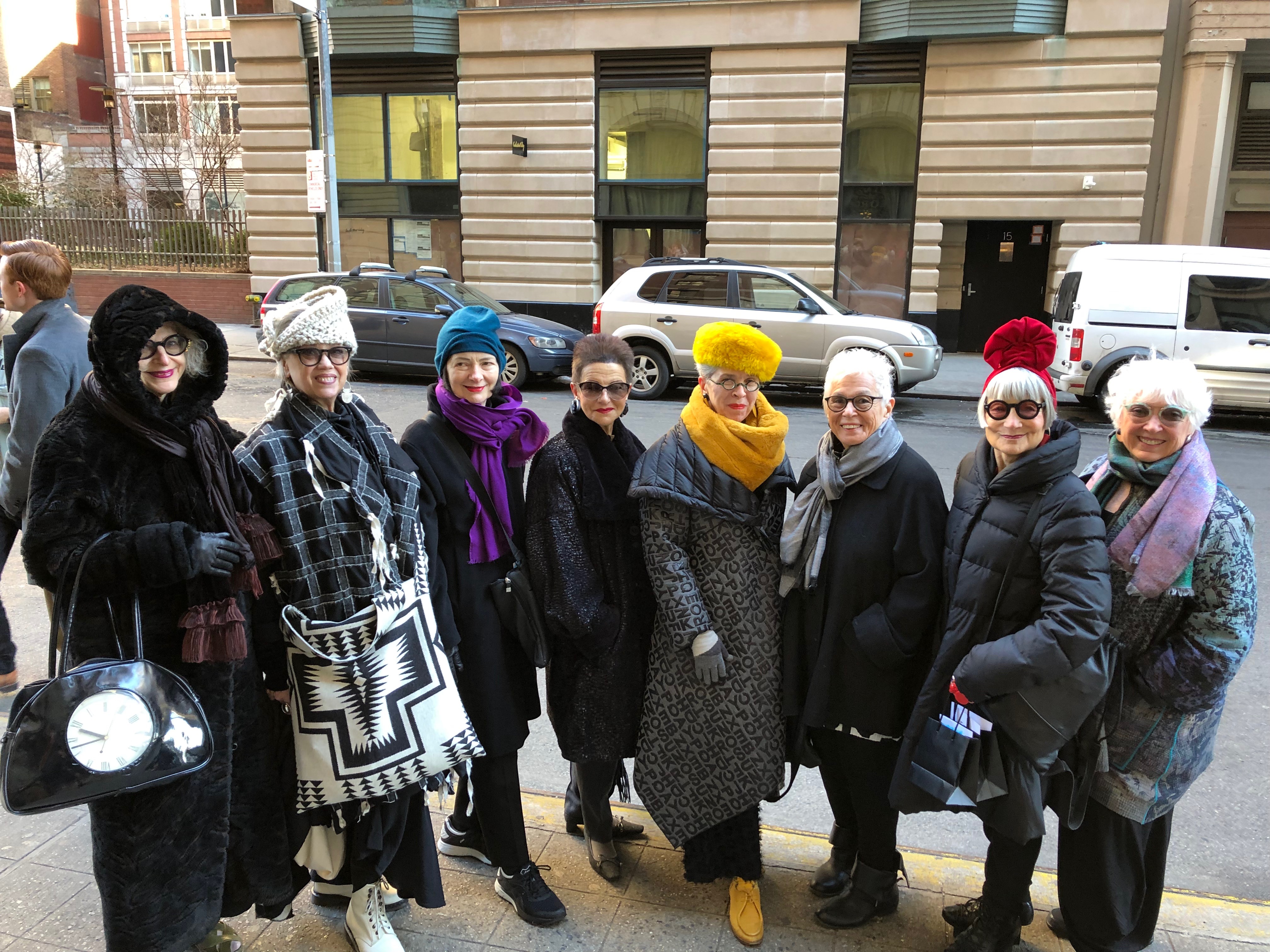 Thank you to my friends who attended from New York City, Atlanta, Chicago, and Denver. It was wonderful to have this group cheer me on and share in the exhilaration that I felt.  It's great to be 75 and feeling alive!
Instagram links from left to right: Dayle of @artfulcitystyle, Jean of @drossintogold, Carol of @carolmarkel, Diana of @dianagabrielnyc, Valerie of @idiosycncraticfashionistas, Susann of @dooleyjuly4, Jean of @idiosyncraticfashionistas, Carolyn of @cfineran.
THE SHOW