Paris Memories And Versailles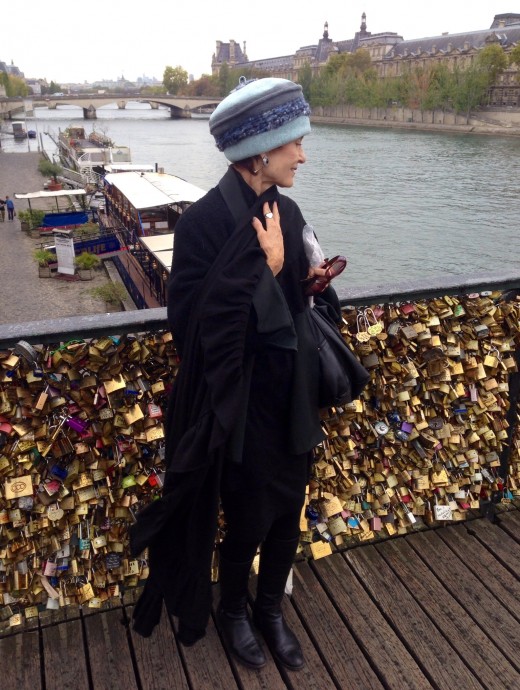 My photos do the talking as I go with the flow of adventure!
As we walked along the Seine we discovered the "Love Lock Bridge."  Since 2008, lovers  have attached padlocks to the bridge and tossed the keys ino the Seine, leaving the bridge at risk due to the weight of the locks.  Currently there is a campaign to free the bridge of additional padlocks so as not to cause further damage .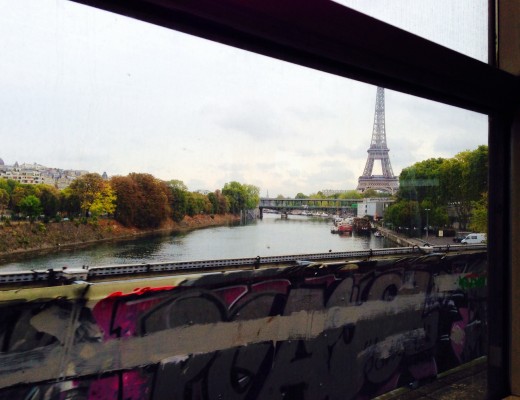 Taking the train to Versailles provided stunning views along the way.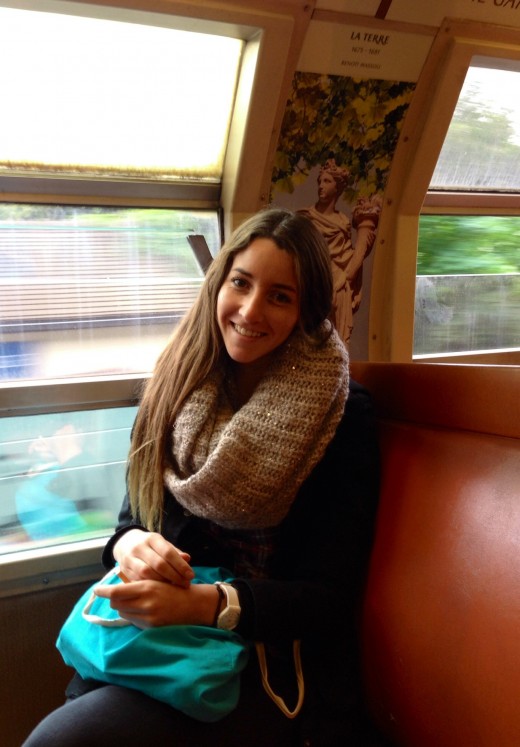 We met a beautiful young woman from Chile who has been traveling the world, mostly by herself, for nine months.  She had many interesting stories to tell and made our trip even more enchanting than it already was.  I was inspired by her courage and we exchanged contact information.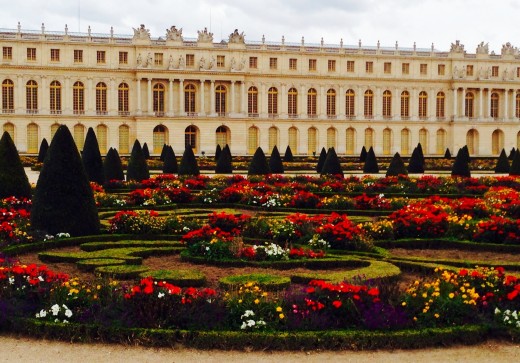 My photos of Versaille are not adequate to capture its grandeur and opulence.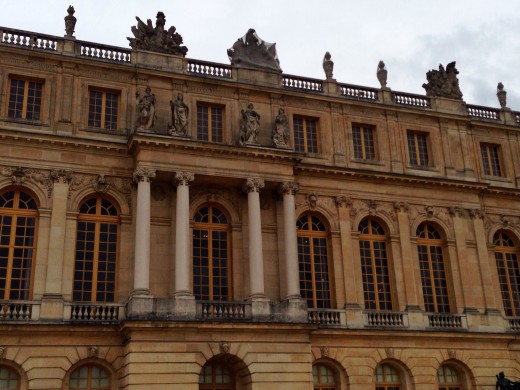 I'm including a few photos from my endless camera roll.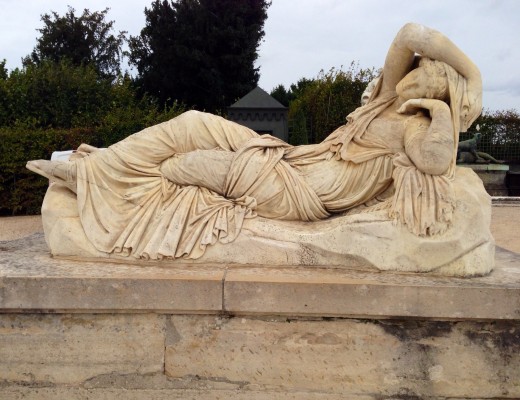 Statuary was everywhere!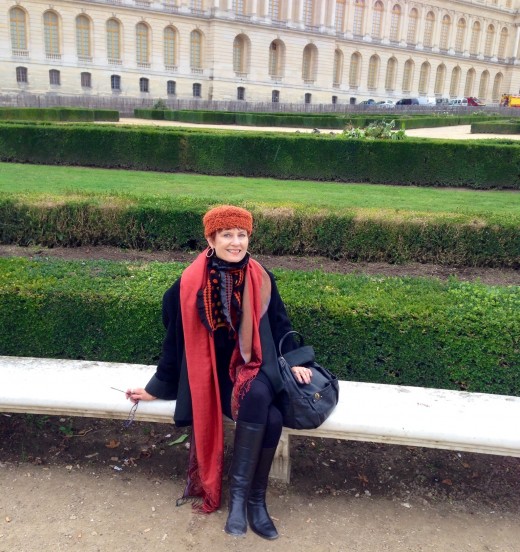 Layers of scarves kept me warm throughout the chill of the afternoon.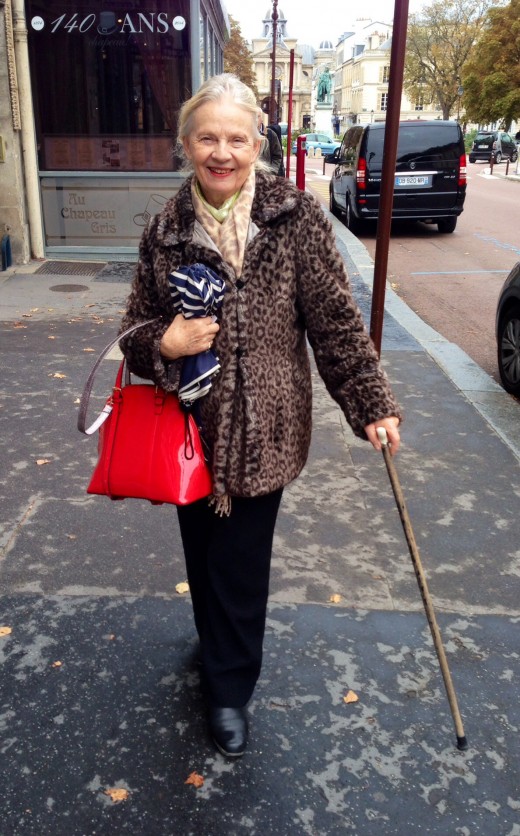 A walk in the city of Versailles provided a meeting with this stunning and charming woman.  I loved her style and radiant presence.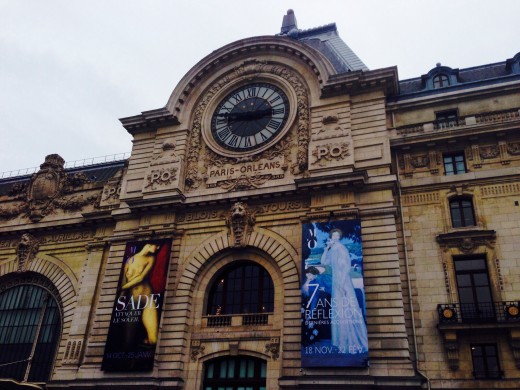 Back in Paris, we spent an afternoon in the Museum d'Orsay, which is housed in a former railway station.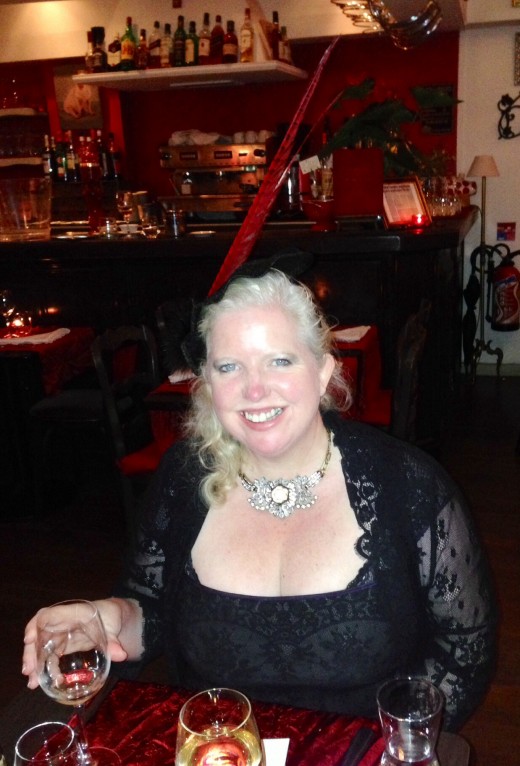 As we walked into a cafe for dinner one evening, the first person who caught my eye was this gorgeous woman wearing a fascinator with a feather that gave me an instant "Hat Attack." She was in Paris from Ireland with her husband for the Prix  de L'arc de Triomphe, Europe's most prestigious horse race. As you might expect, we instantly engaged in hat chat.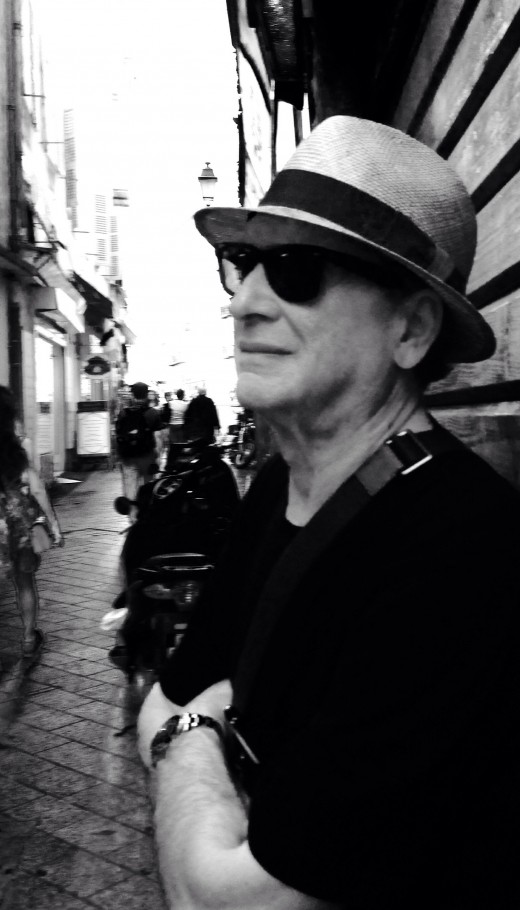 Monsieur J sporting a hat and a warm smile.  We travel well together, which is a true and wonderful gift!
i will be returning home soon, and will be back to reading and commenting on my favorite blogs. It's been a fabulous time!