River North Denver And The Vintage Cheetah Print Hat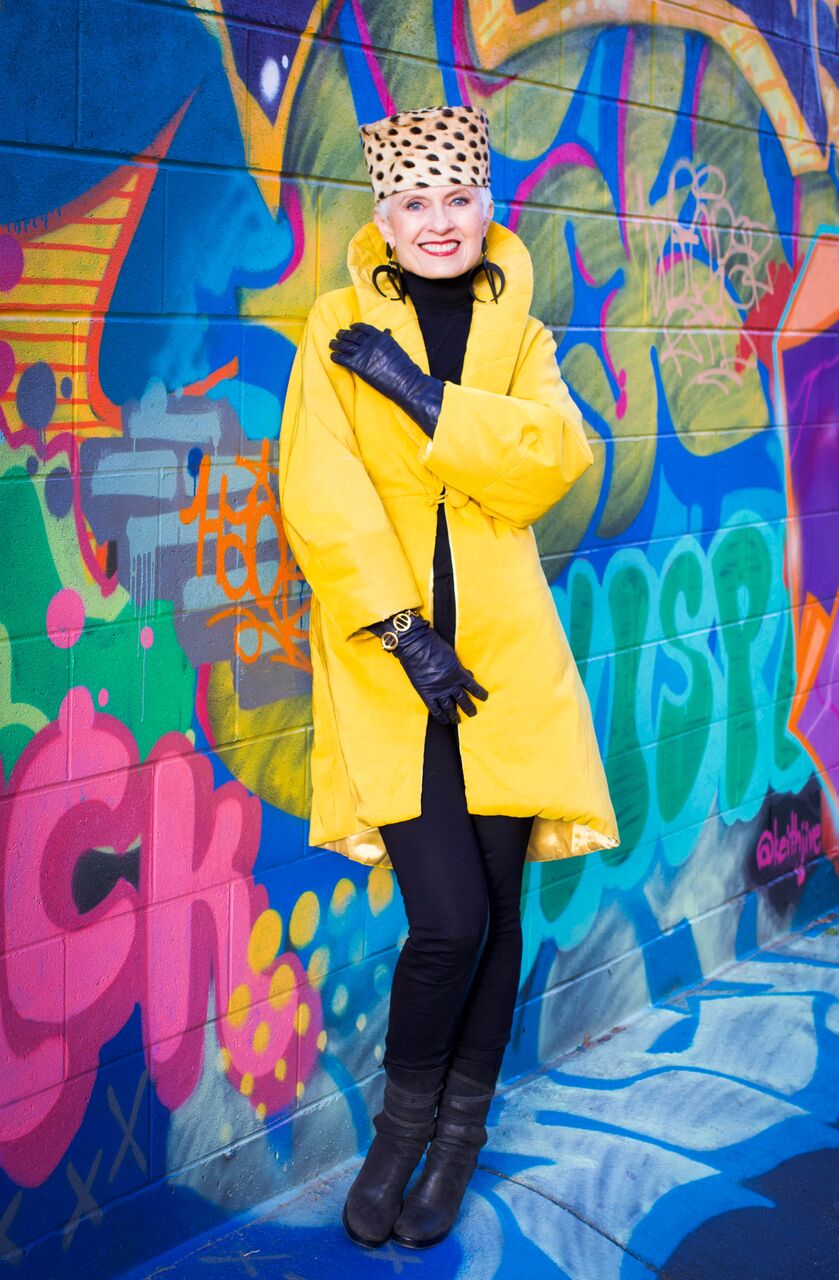 The most exciting photo backgrounds in Denver can be found in the River North Art District. Located just north of downtown Denver, RiNo includes a remarkable concentration of creative businesses, including architects, art galleries, designers, furniture makers, illustrators, painters, media artists, photographers, sculptors and an array of studio spaces. RiNo is "Where Art Is Made" in Denver and you can always find something new and exciting to check out around the neighborhood.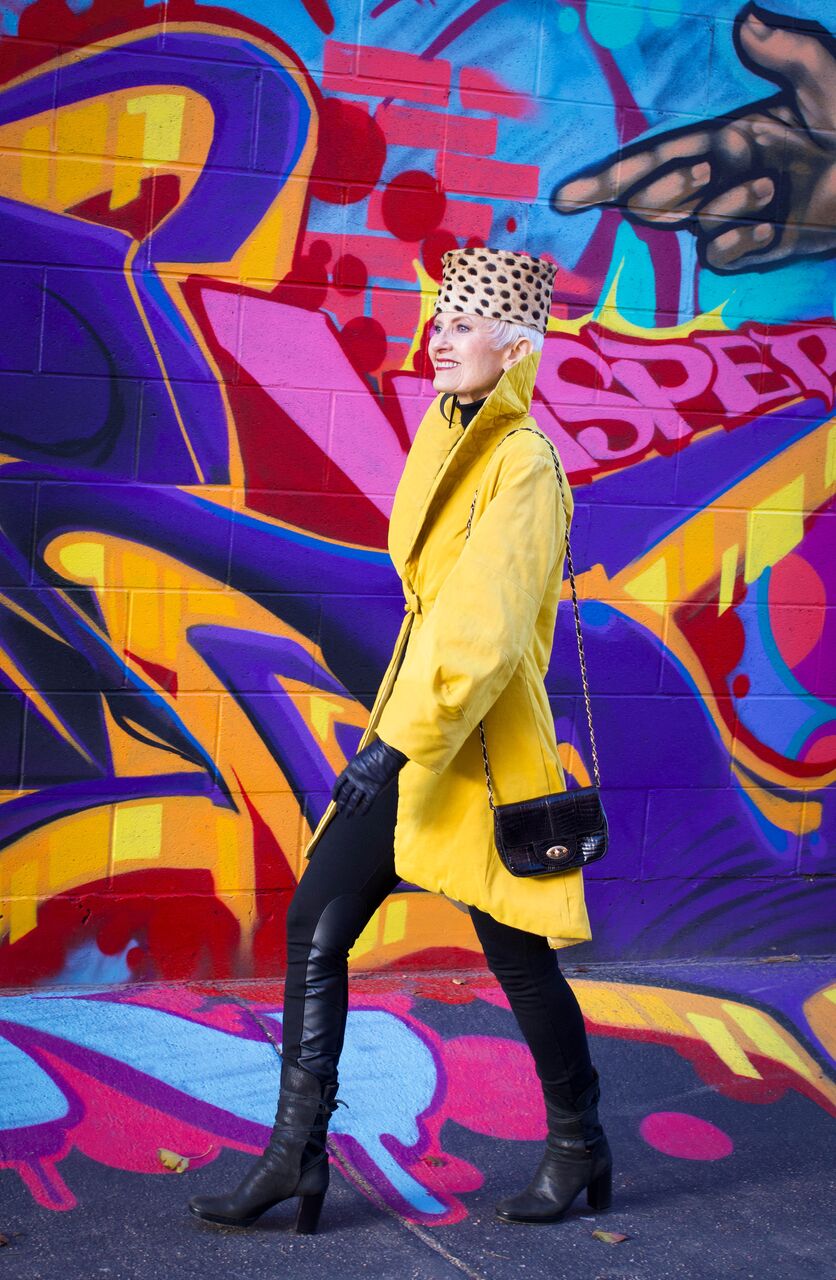 The holidays are approaching with breakneck speed, as I find myself involved with a flurry of parties, events, and gatherings of dear friends.  I'm also working diligently on my widow's project, which is an evolving creation in progress.  This is the perfect time to practice what I learned in the book, The Upside of Stress, by Kelly McGonigal.  Everything that I'm putting my energy into is something that I feel passionate about. There's a sense of urgency about completing my projects at the age of 75!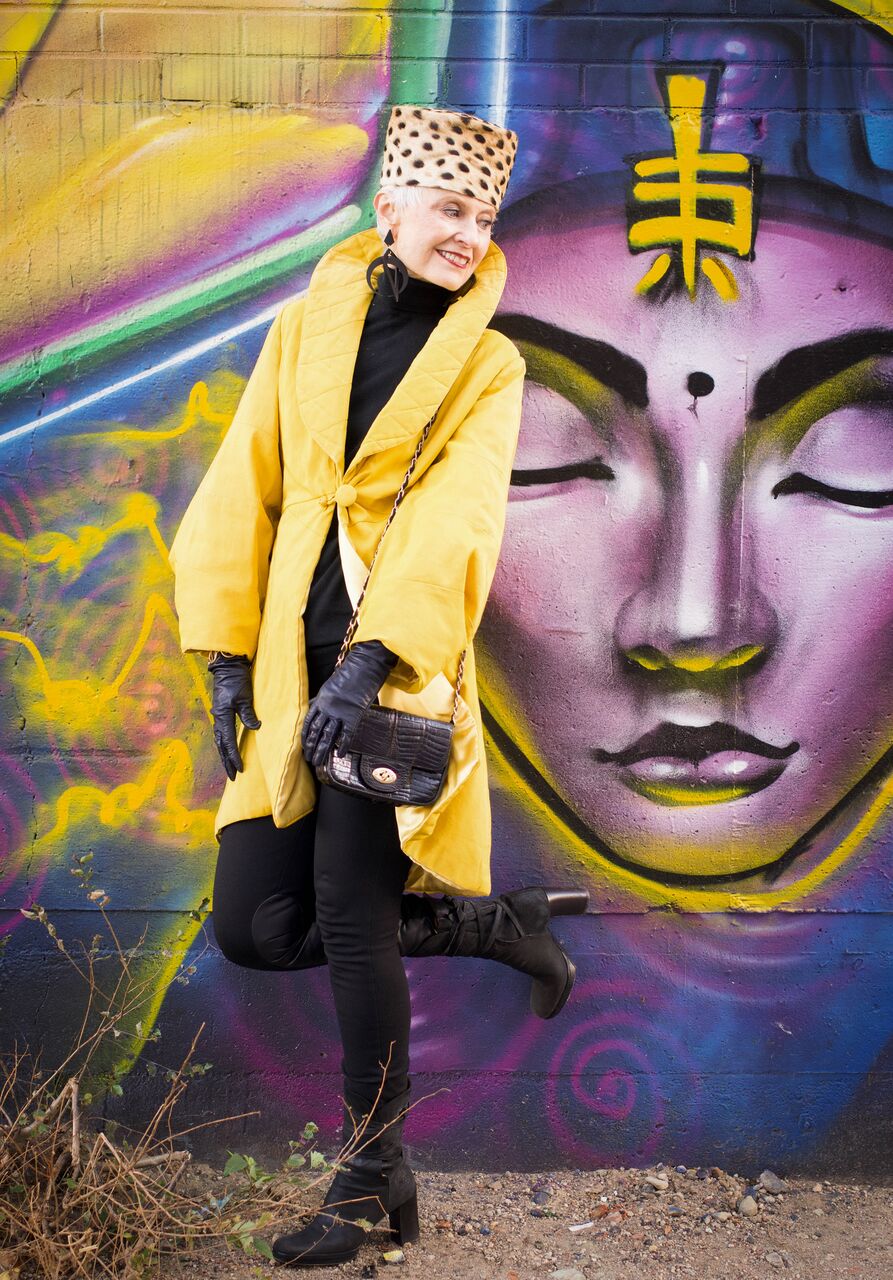 Today was another vintage extravaganza, with my gifted vintage gold-colored jacket and vintage shop faux cheetah print hat.  I discovered the vintage bag, vintage leather gloves, and the Anne Klein bracelet at estate sales.  The black turtleneck and J Crew leggings were consignment shop finds.  I purchased the Michael Kors boots at a retail sale many years ago. And the gifted Toolally Jewellery statement earrings and Thierry Lasry sunnies finish off my ensemble with a flourish!  The street art beautifully reflected my colors of the day!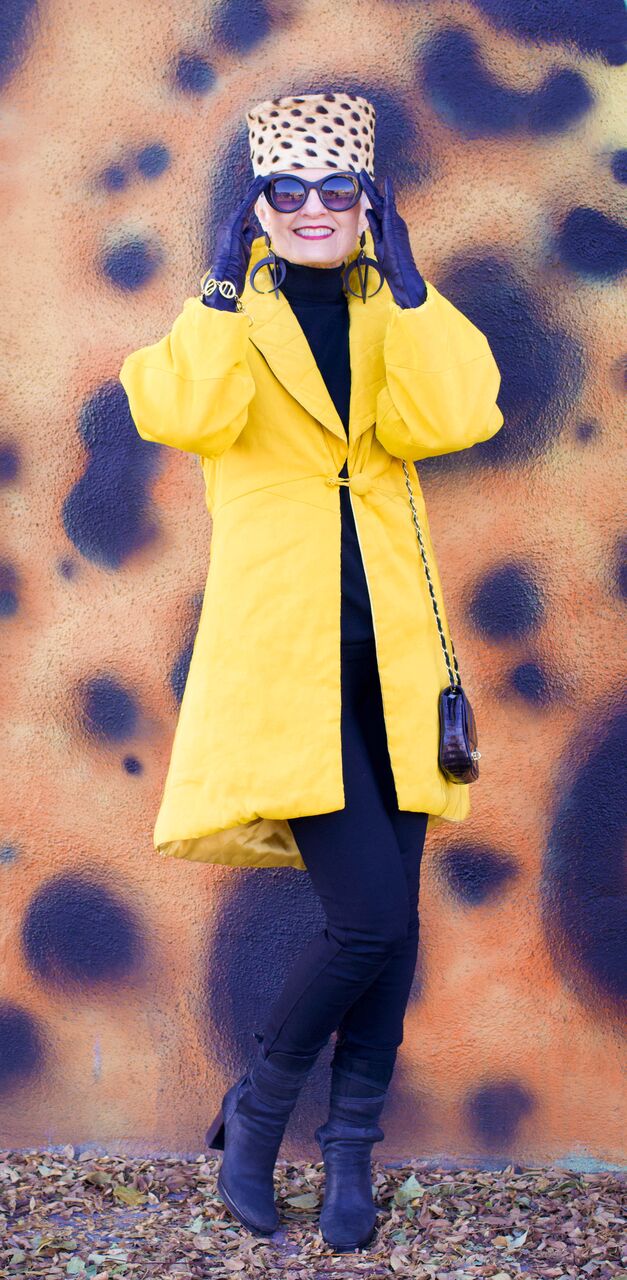 And where in the world would I find a leopard wall?  In the River North Area, of course.  One could say that my life is now complete!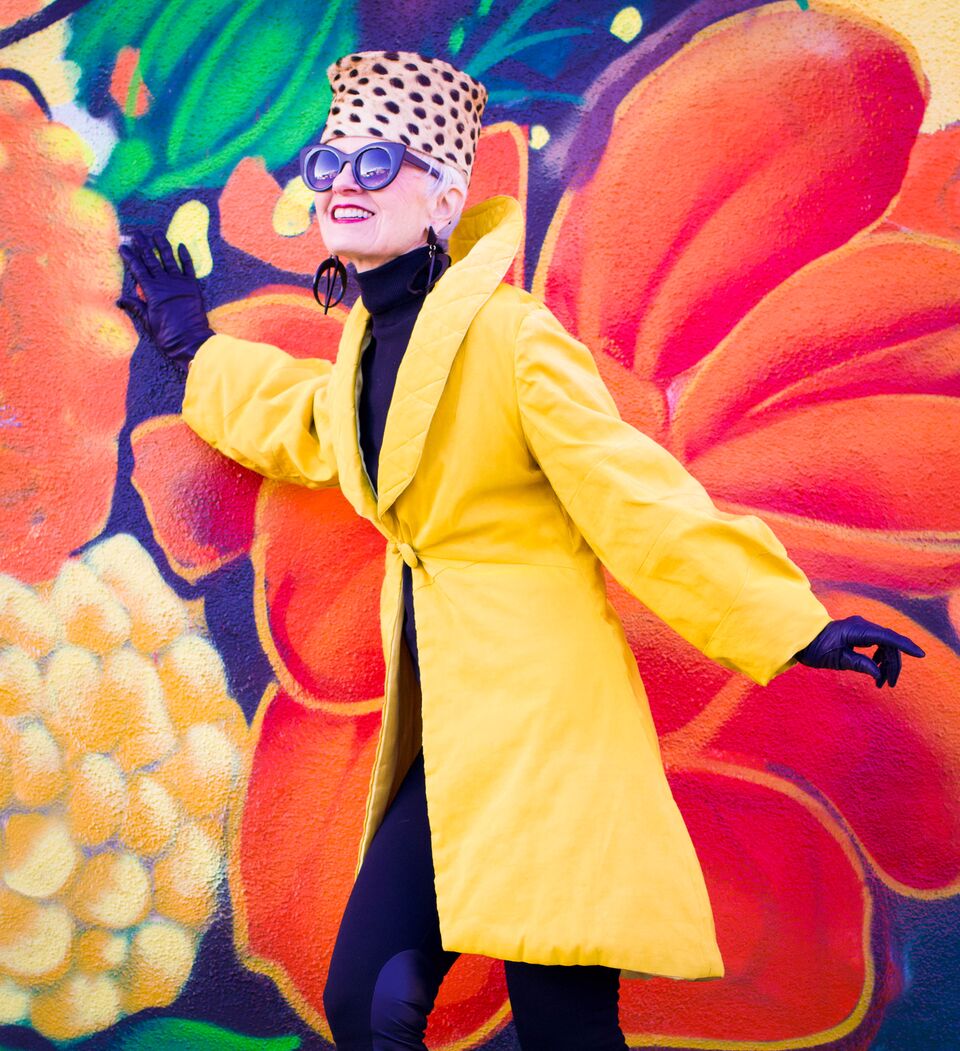 Photos By Daniel