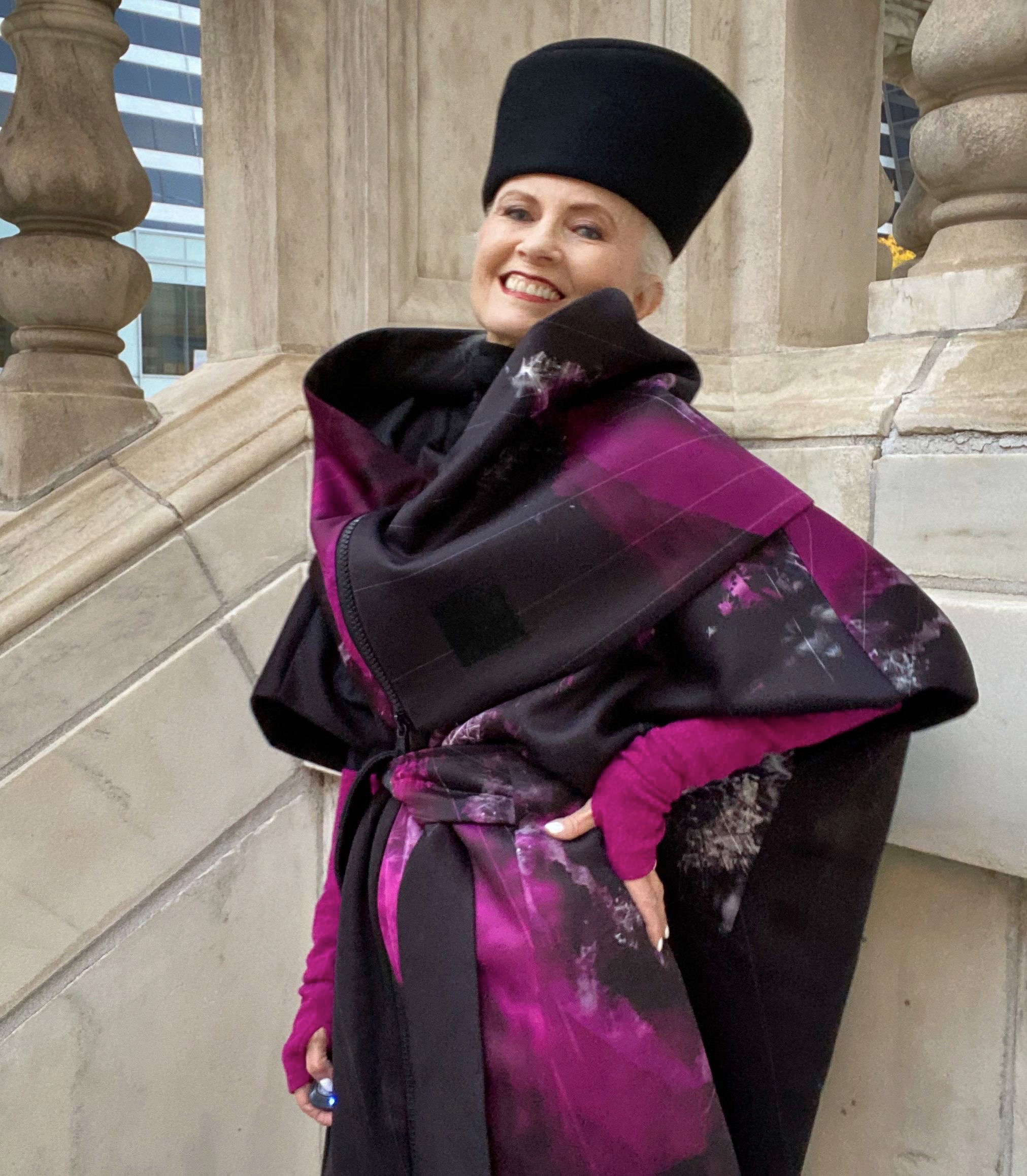 I met Igor Dobranic of IGOR Fashion Brand at the Curate Show in NYC several years ago. I was instantaneously a fan! IGOR Fashion Brand is an international premium womenswear brand founded and seated in Croatia. The brand was started in 2005 as a small manufacturer and is now an internationally respected brand with over 200 stores carrying IGOR.
Every single item is hand made, which fits with my focus on sustainability. IGOR defines his fashion as, "classy, timeless, effortless, relaxed, minimal, romantic, with simple lines, and without current influences – somewhat unconventional." I'm always excited to see Igor's new creations, and hope to greet him in person again in NYC as soon as it's safely possible.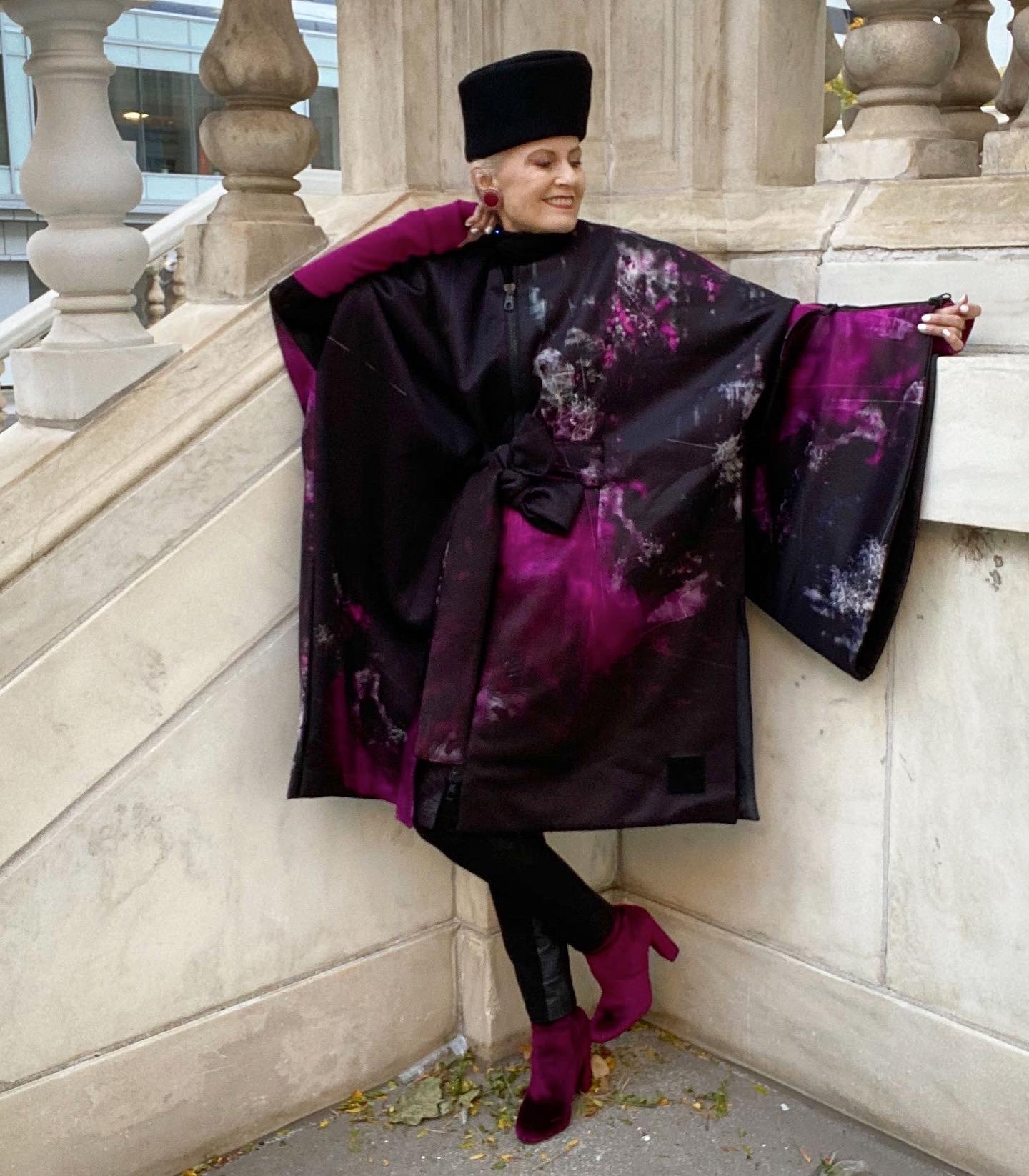 IGOR's belted coat, cowl, and fingerless gloves bring wearable art to another level. I feel like I'm wearing  pieces of abstract art, and though I'm not able to take them with me to a restaurant or an event at this time, I feel great pleasure when photographing IGOR's timeless creations. The process of getting dressed for photos is just as much fun as it was before the pandemic and provides a creative focus and purpose that is grounding and elevating during this time of uncertainty. For me it's a celebration of life and resilience!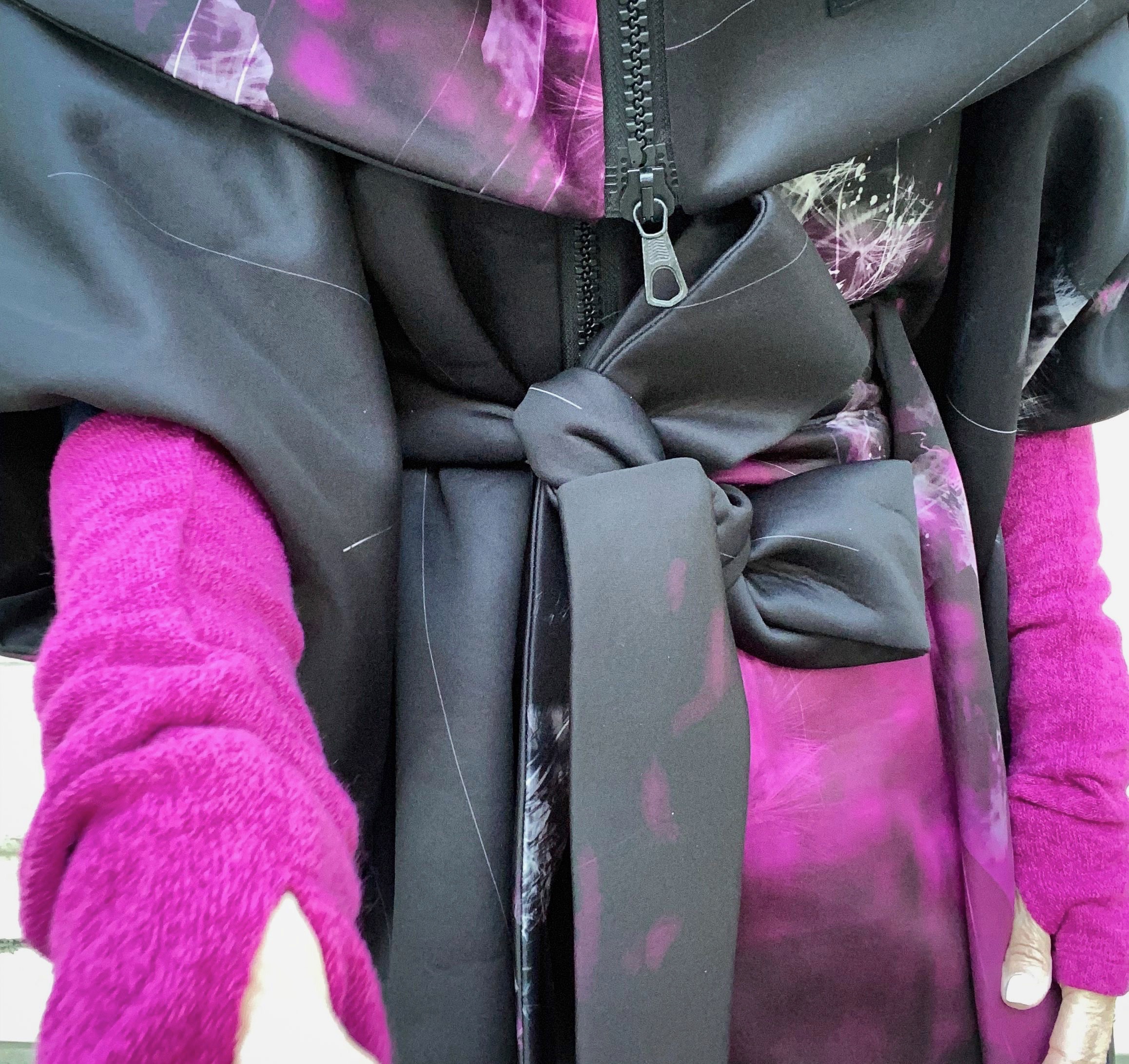 Photos by Style Crone, Thank you Daniel for the Edits.