Happy Holidays In Tulle By IGOR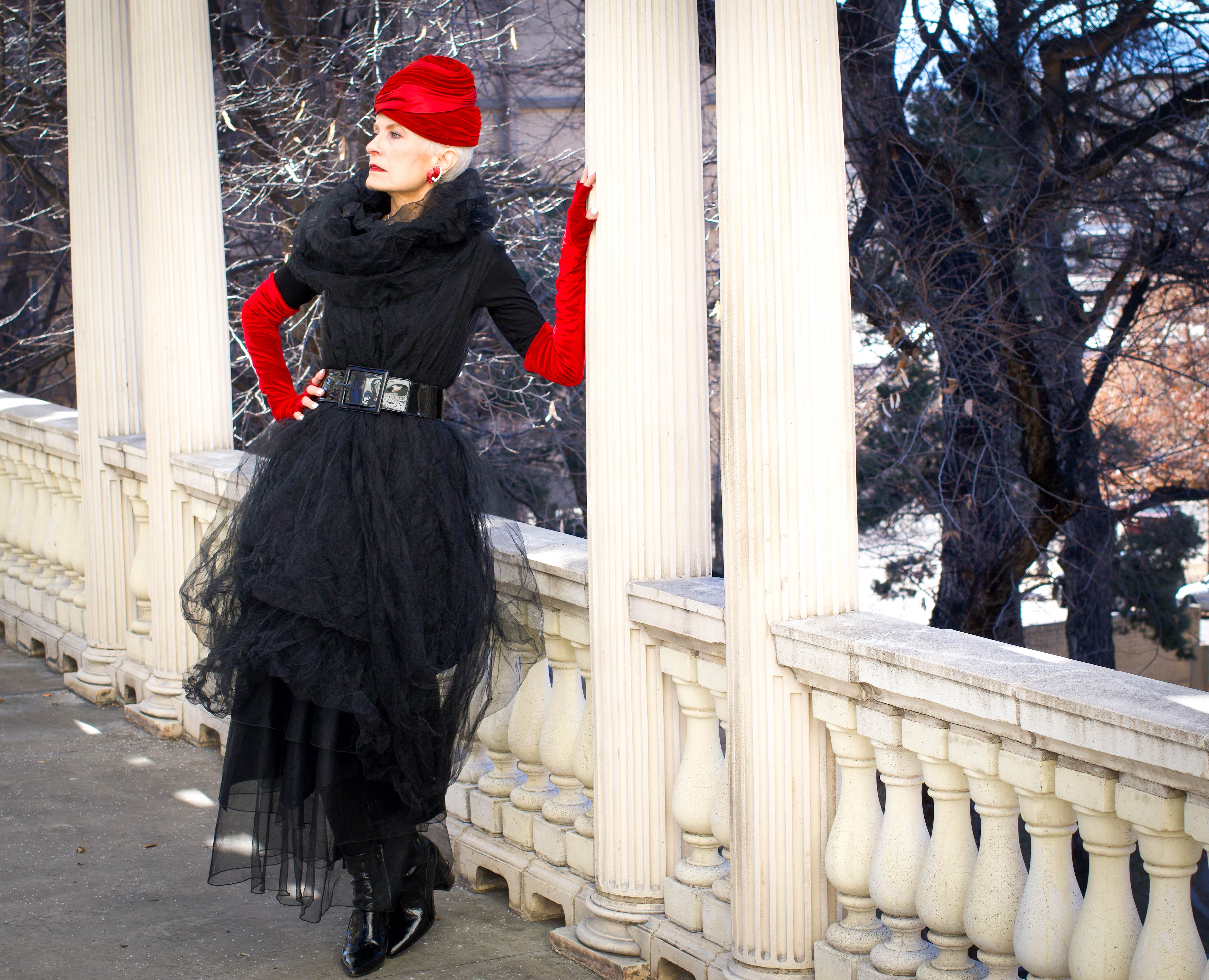 Happy Holidays to my beautiful followers. However you celebrate or don't, I send warm wishes for all the best that life has to offer. During this difficult time in many places across the planet, my heartfelt hope is that there be peace on earth and let it begin with me.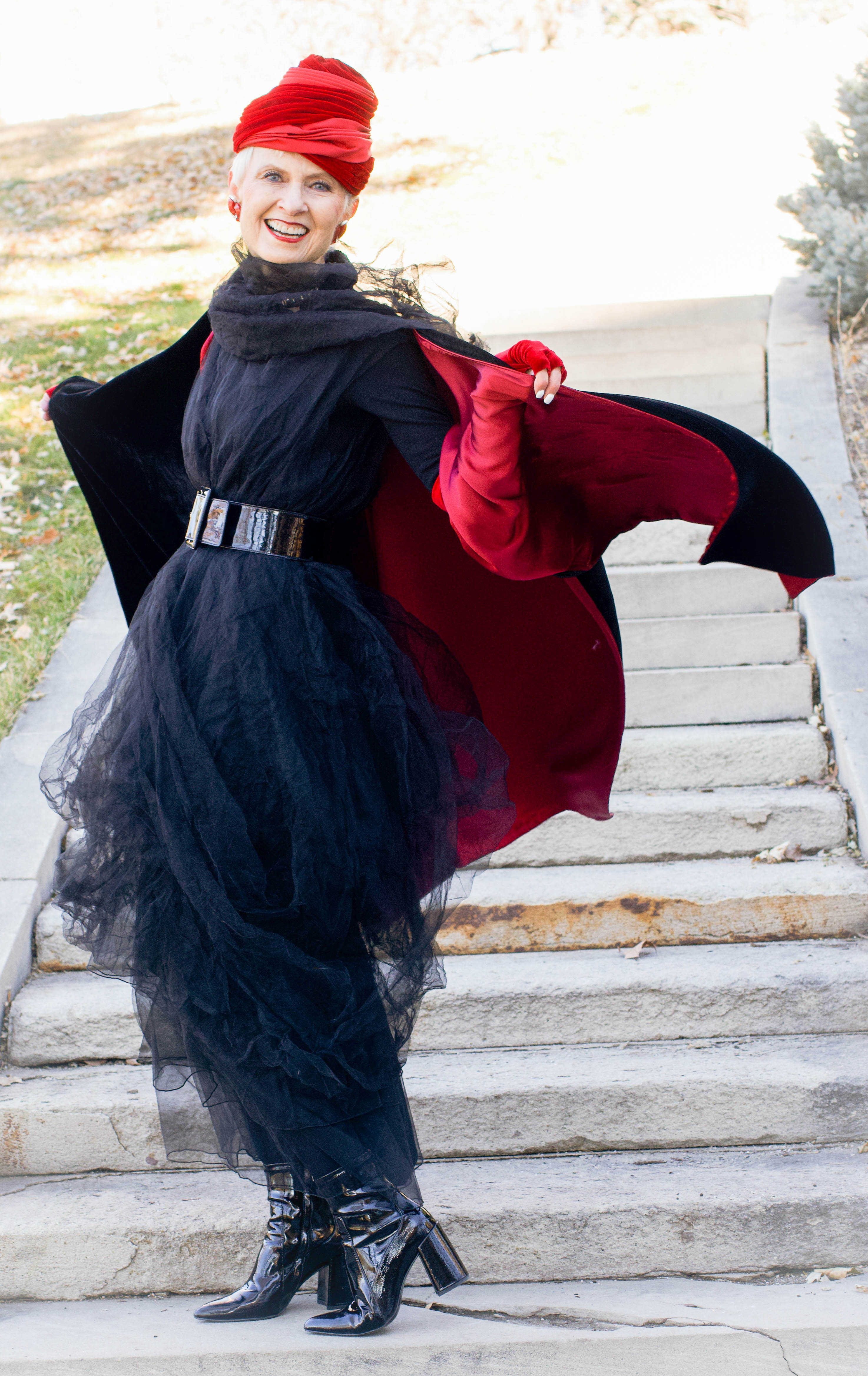 The tulle dress that I'm wearing in this post was discovered in September when I had the pleasure of attending the show Curate International Collection, which showcases curated designers from across the world.  "Curate is a group of like-minded designers and representatives that have joined forces to offer a creative space that allows thinking outside the box to explore collections as art, in a sophisticated gallery-like setting."….The Curate International Collection website.
The collections that were on display at the show were breathtaking and the people were interesting, warm, and embracing.  I had a wonderful time, and was introduced to many talented designers and creative people who were present at the show.  I spent time with people who I have known for years, instagrammers that I had never met in person, and new friends and acquaintances from the US and numerous other countries. It was a thrilling and uplifting evening that I will never forget.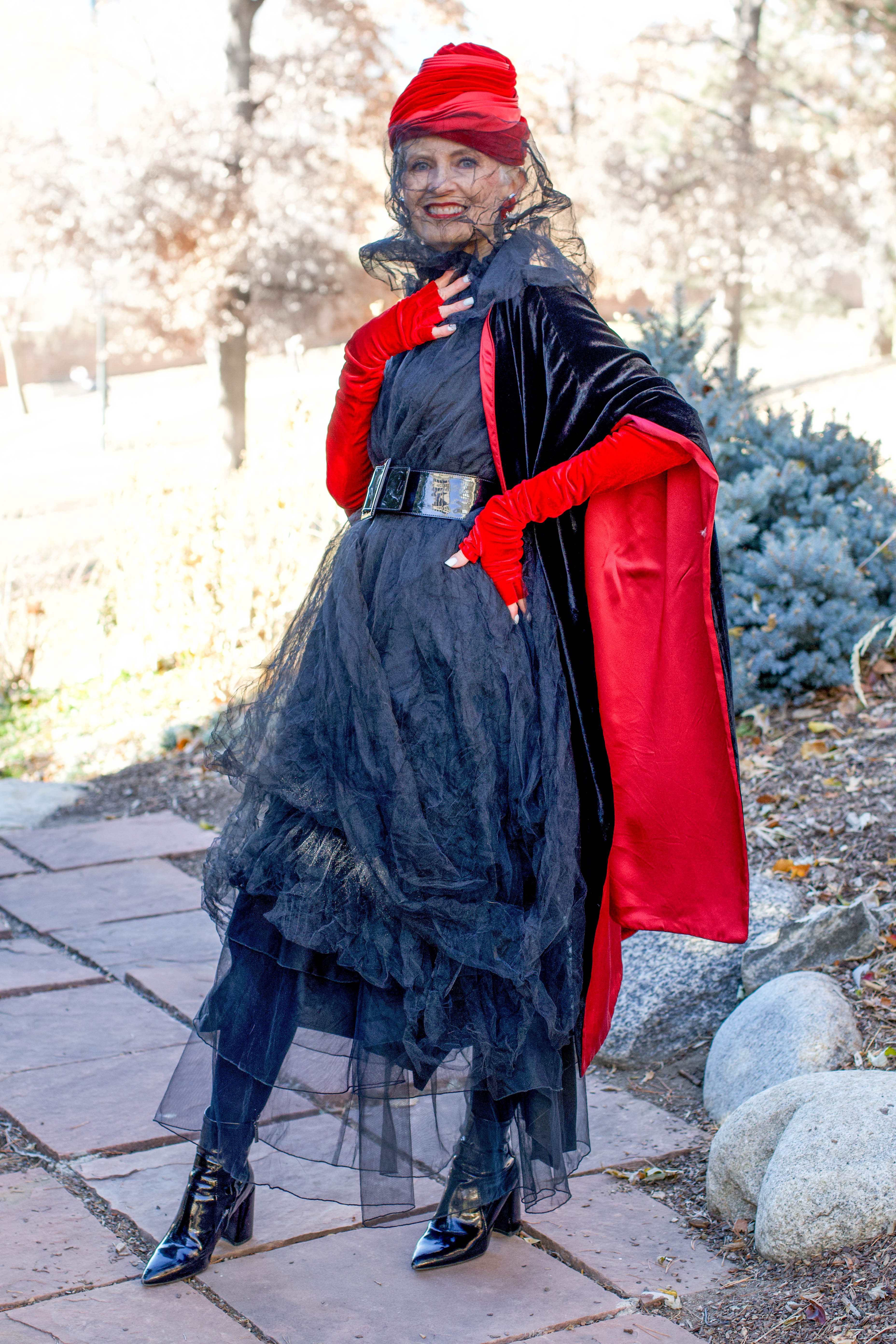 During the show I was captivated by the designs of IGOR.  IGOR  is an international premium womenswear brand founded and seated in Croatia. The brand was started in 2005 as a small manufacture and is now an internationally respected brand with over 200 stores carrying IGOR.  Every single item is hand-made and undergoes strict quality control. IGOR fabrics, from linen to cotton and wool, are carefully sourced from Italian manufacturers, many exclusive to the brand. Elegant, timeless, and inspired by traditional Chinese and Japanese culture, Igor's designs evoke the senses. We would define our fashion as classy, timeless, effortless, relaxed, minimal, romantic, with simple lines, and without current influences – somewhat unconventional……
I've been saving this cherished tulle dress by IGOR for the perfect occasion.  Because I view it as festive, the holidays were the carefully chosen time to showcase its beauty.  In the above photo, the tulle cowl, which is part of the allure of this piece, playfully functions as a full face veil. I look forward to wearing this treasure in the future during times of celebration or whenever I choose to adorn myself with whimsical tulle on any given day.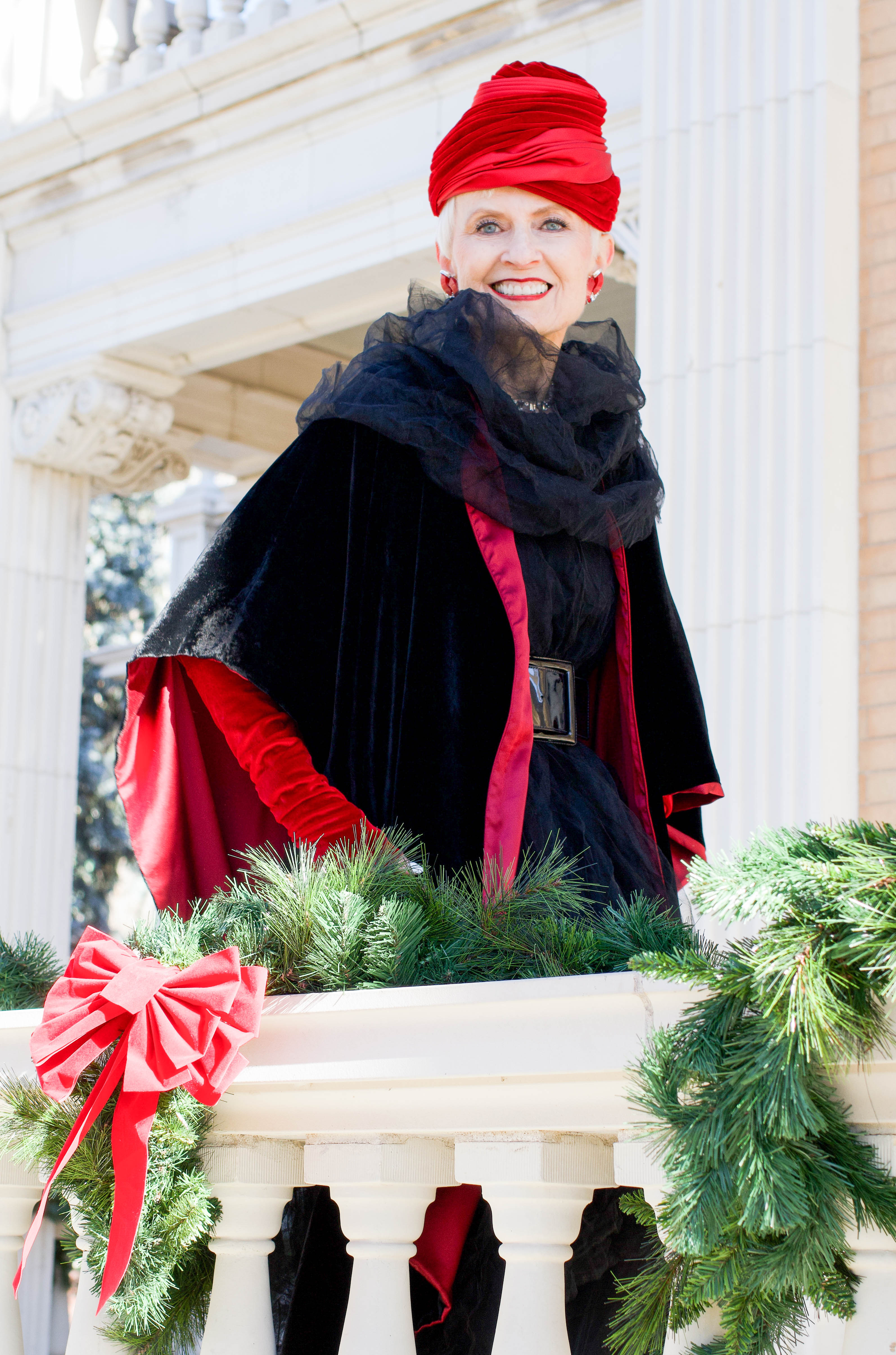 Photos By Daniel
Curate International Collection will show again in New York at 412 West 15th on February 22nd through February 25th.  If you have the opportunity to attend, you will not be disappointed.  I know that I will be there again some time in the future.
In the photos above, I'm wearing the tulle dress by IGOR with: vintage Schiaparelli turban – gifted; velvet cape lined with satin – NYC boutique; vintage jewelry, long fingerless gloves, and vintage YSL patent leather belt – estate sales; pattens leather heeled boots – retail sale; underlying layer of tulle – retail sale.
Linking up with Patti's Visible Monday HERE at Not Dead Yet Style and Catherine's #iwillwearwhatilike HERE at Not Dressed As Lamb.