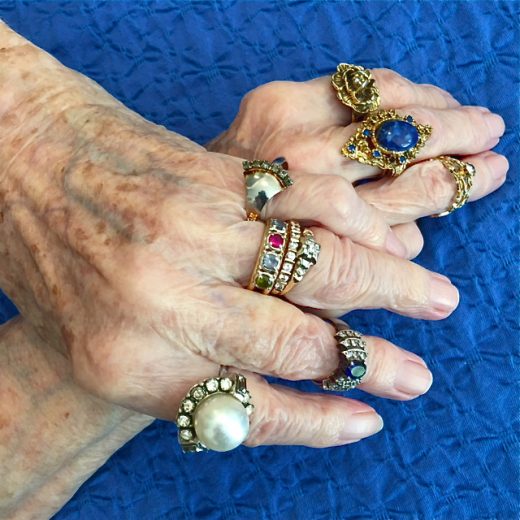 I just returned from a visit to Minnesota to visit my 96-year-old mother Norma.  Living in an assisted living facility, she continues to be an inspiration to me.  She loves to play bridge, and every evening in the facility, a group of residents gather to play cards. For this activity, my mother wouldn't miss an opportunity to adorn her hands with rings from a collection which she has maintained over a lifetime.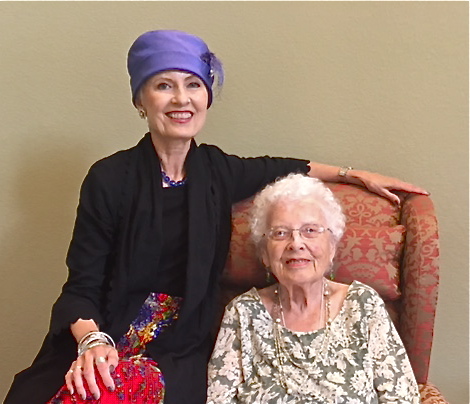 Her white hair is her crowning glory, and since I've grown my hair out from red to white, I'm happy to say that our hair is now the same color.  She never lets a day go by without choosing earrings and other accessories to partner with an outfit from her closet.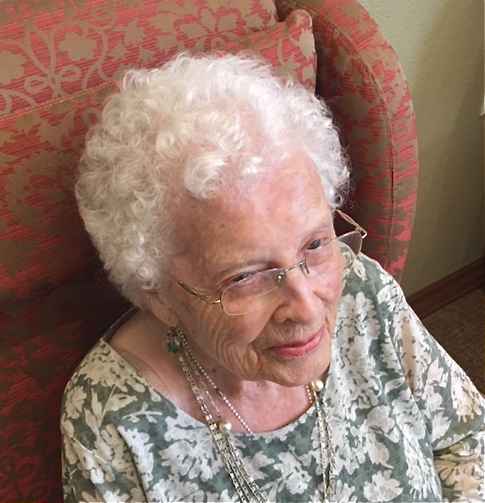 Macular degeneration limits her eyesight and she walks with a walker, but it doesn't interfere with her ability to enjoy life to the fullest and engage with a sense of humor. Enlarged cards facilitate card playing and she loves to listen to audio books. Totally independent with activities of daily living, Mom loves to tell stories of the past, but she lives in the present.  Currently the oldest resident in the facility, she is admired by her peers for her positive mindset and kindness.  She provides an example for all.
Linking up with Catherine's #iwillwearwhatilike HERE at Not Dressed As Lamb and Patti's Visible Monday HERE at Not Dead Yet Style.