Taxi: Part 1, Traveling Inward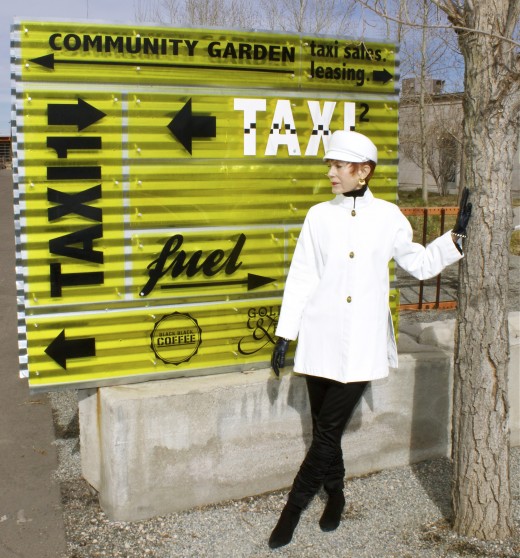 Daniel and The SC spent an afternoon at Taxi HERE, a mixed-use development in the River North area of Denver which is now a community that fosters the use of creative spaces for living, working and playing.
As you can see in the signage above, there is much to do at Taxi, including dining at the Fuel Cafe HERE, and then strolling through the community garden followed by an espresso at Black Black Coffee HERE.  We wandered through an office building, taking photos with colorful walls and interesting spaces as background.
Coming up on the fourth anniversary of Nelson's death, memories surface to remind me of the significance of the month of April.  Loss is forever, but so is the love that was expressed and received, and remains with me today.  The intensity of the feelings of sadness have evolved over the years, but they tend to emerge like a thunderbolt, so as not to be missed.  To be treasured and to be accepted.
I've learned to be still and curious, and to observe and write about my feelings as they pass through each and every cell, visiting as a reminder of the importance of the past. When I take time to experience the visitation of grief as I approach this pivotal date, to sit with it and let tears fall with it, I give it the respect that it deserves.  I honor it. I flow with it. I let myself be touched with it. That place in my heart that holds the tenderness of it.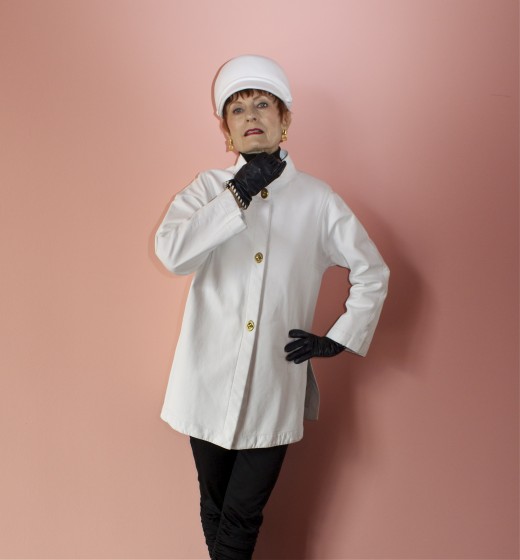 It doesn't interfere with my life or my relationships.  It is from this love that I am able to engage with the people in my life that I adore.  It is from this love that my new life evolves in form.  It is from this love that I throw myself into the planning of my daughter Camille's wedding, soon to take place in May.  For out of grief comes her passion and creativity, more seasoned and deep than before.  I feel that too.  We have been anointed with the knowledge that we have survived and now thrive without the physical presence of someone who we thought we could not live without.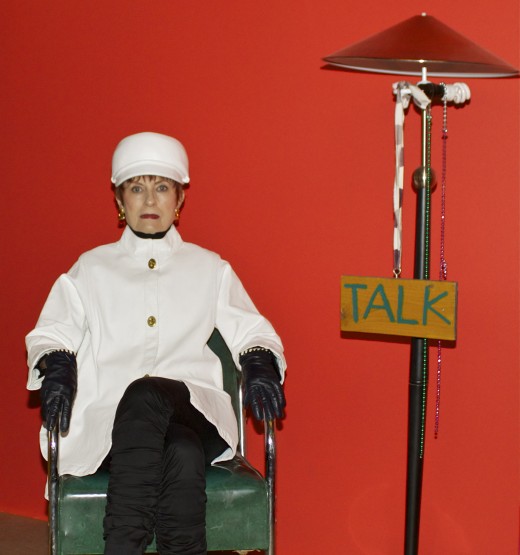 Photos By Daniel
I join Camille and her fiancé in a celebration of new beginnings which have grown from the depths of sorrow and loss.  We are better than before because love never leaves when someone dear transitions to infinity.  It grows.
Vintage white leather jacket, vintage earrings and vintage black with white trim leather gloves – estate sales, vintage white leather cap – vintage shop, black suede booties and black turtleneck – consignment shops, black ruched jeans – hand made years ago by friend.
Thank you to Who What Wear HERE for the inclusion in "Style Wise: The 7 Best Blogs By Older Women."  I am honored to be in the company of the inspiring bloggers who were featured!
Thank you to Sylvia of 40+Style HERE for the inclusion in her post "Inspiration: black and white," taken from her Instagram hashtag #40PlusStyle.