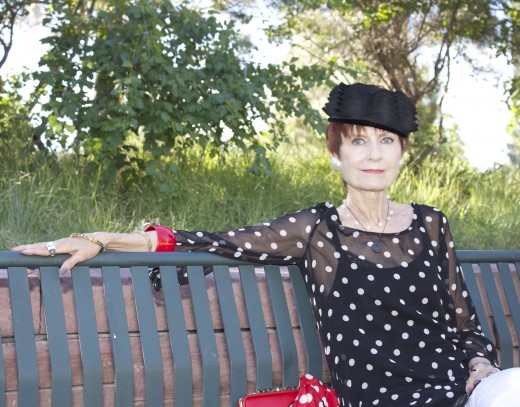 The SC and Daniel set off on another adventure, and landed at Confluence Park HERE , an urban "playground" in Denver's lower downtown area.  My ensemble for the day featured polka dots, which made our time together playful and lighthearted.
I've found that outfit choices have the ability to change or set a mood.  Polka dots have the uncanny power to lift spirits, with their repetitive dots displayed on a background of a range of colors and in this case, white on black accompanied by white on red.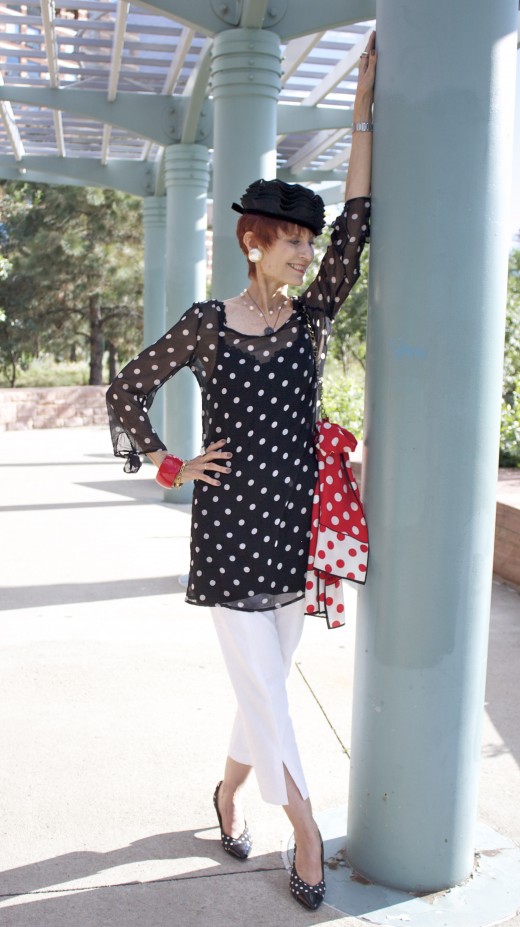 My white cropped pants have made frequent appearances this summer, as I continue my exploration of white as a wardrobe staple.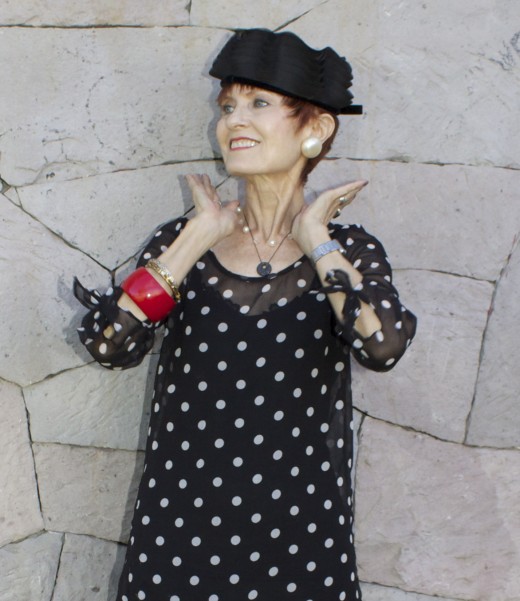 The estate sale black vintage straw headpiece by Schiaparelli has appeared at two parties this summer. There is no question that it will permanently reside in the hat room!
Curtise of The Secondhand Years HERE asked the question in her comment on Hat Attack last week regarding my process of downsizing hats.  Decisions are difficult, as there have been many examples of hats having been in my collection for years and unworn.  Suddenly I develop a love for a chapeau, and wear it frequently for a season. This speaks to changing tastes and  unknown factors that I can't explain.
Valerie of the Idiosyncratic Fashionistas HERE, who has a beautifully mischievous sense of humor, has mentioned that downsizing a hat is like giving away one of your children, and I resonate with that concept.  Serious consideration must be taken here. But realistically, adding hats at this point means making choices about which beauty can go to the rack in the basement, and off to another life with someone else.  If I'm not here, will my hats be orphans?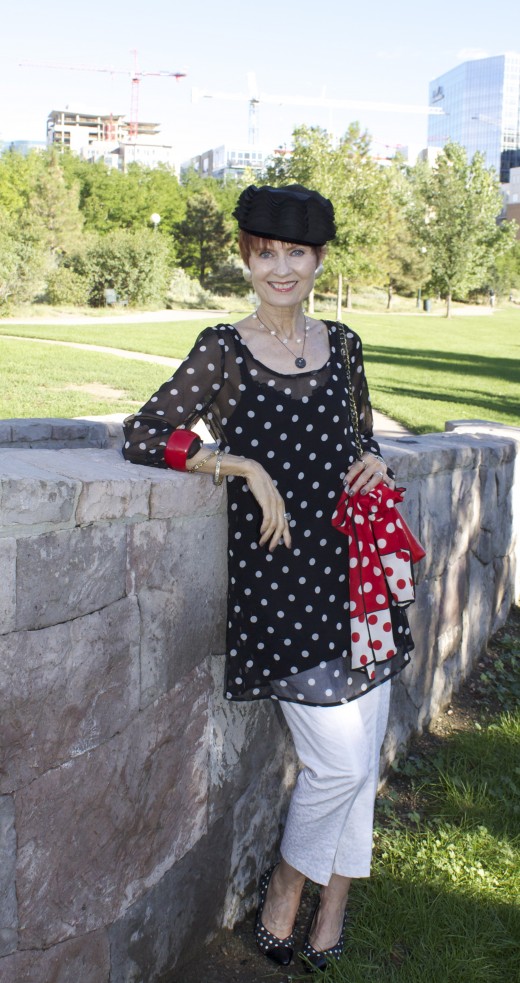 I don't find this internal discussion to be morbid, but rather a function of living fully. To be aware of the impermanence of life facilitates my focus on creativity, and to write about it as part of aging gives me freedom.  Our culture does not appear to encourage and approve of such musings.  All the more reason to do so!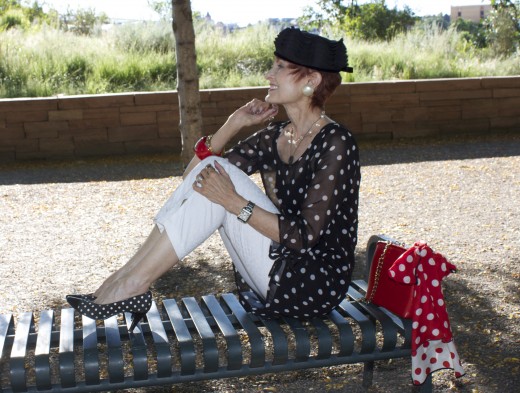 On another note, I discovered this polka dot tunic at my yoga studio's boutique and I quickly surrendered to temptation.  The diaphanous fabric attached to an opaque slip with bows at the wrist walked out the door with me without a second thought.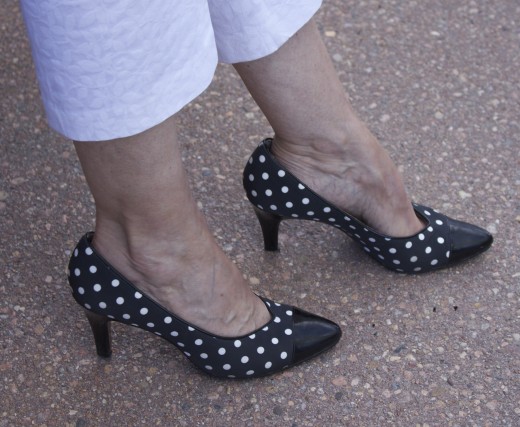 Estate sale vintage polka dot pumps provided grounding for crone feet on our journey through Confluence Park.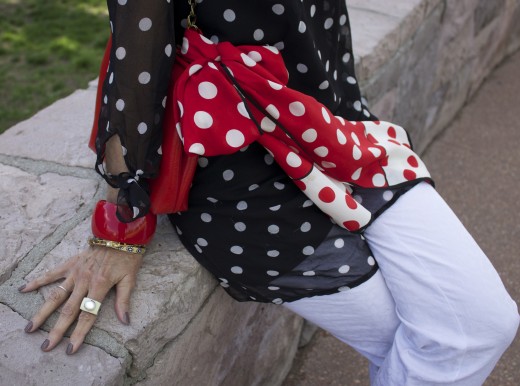 Photos By Daniel
To add to my flight of ideas, I've been wearing silk scarves on my bags this summer, as in the photo above.  This estate sale vintage polka dot Bill Blass wonder was blinking at me from the scarf installation, and found itself tied to the estate sale vintage red chain shoulder bag.  I finished off this composition with estate sale and flea market bangles/bracelets, pearl earrings and pearl necklace; moonstone ring from D Forsythe HERE; gifted watch and crystal pendant.
On another note, my computer has been playing tricks on me, and recently I've lost several emails from readers, which is the reason why I haven't answered.  I appreciate all communication from those who read and comment on Style Crone.  Please resend if at all possible!
I'm heading over to Patti's Visible Monday HERE at Not Dead Yet Style.  I noticed that her guitar hat is back by popular demand!