Confessions Of A Collector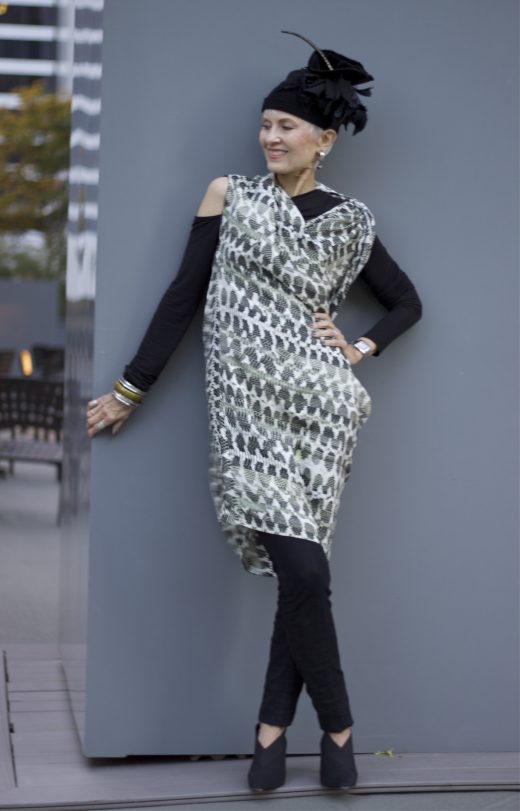 I've known for many years that I'm a collector of hats, vintage and recycled clothing and accessories.  This would be difficult to ignore.  All I need to do is look around my living space to realize that my home is a closet.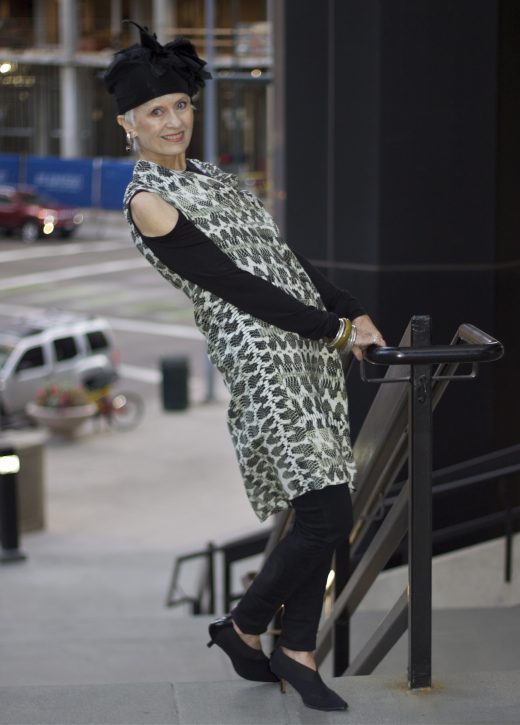 Most every piece in my collection is organized by category.  Hats in one area (except for a few favorites on display in the living room and dining room), shoes in another, and on and on.  You get the picture!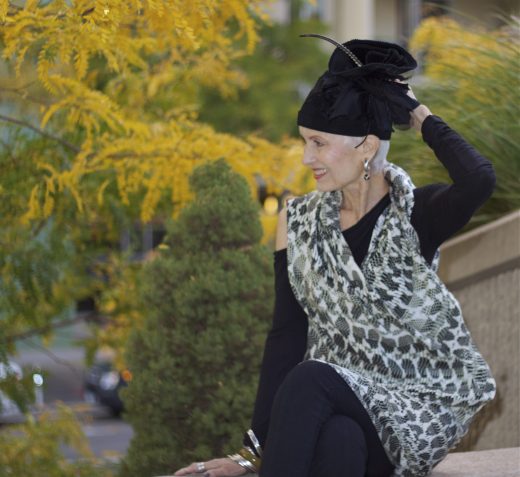 At this point in my life, I embrace my desire and love to collect. I have no shame about this part of myself that enjoys the hunt and finding beauty in pieces from the past or that have a history that I can only imagine or make up in my mind.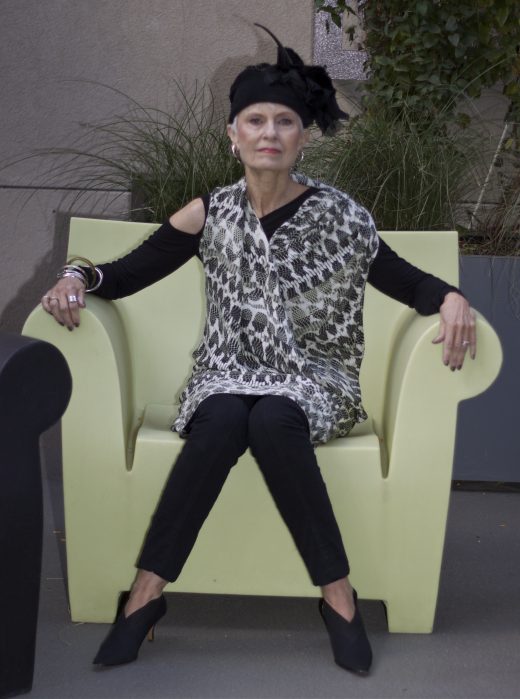 There may be several factors that explain my desire to collect. My brain, my emotions or perhaps it's an addiction, but it hasn't negatively affected other parts of my life. I see no reason to pathologize this interest or change a mindful activity that brings me joy and doesn't hurt others. Rather, collecting enhances my life and my blog.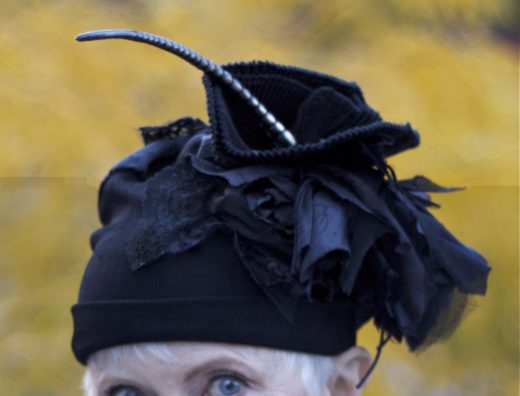 Photos By Daniel
In fact, if I didn't enjoy collecting an item because of its beauty, this hat would not have come to mind when I discovered this silk reptilian print Lanvin dress deeply discounted at a consignment shop in Minneapolis during my most recent trip this past summer.  The fabric hat was also discovered in a Minneapolis boutique at least 25 years ago. The gifted vintage faux snake-skin hat pin has been waiting for an outing for years.  Somehow they all came together with consignment shop black skinny jeans, open shoulder top,  jewelry and booties as I was planning my ensemble for a party in September.  This composition was created by scanning my beloved collections!  And so, I will continue to search the estate sales, thrift shops and consignment stores to my Style Crone heart's content.
Linking up with Catherine's #iwillwearwhatilike HERE at Not Dressed As Lamb and Patti's Visible Monday HERE at Not Dead Yet Style.