Hat Attack #73 – Susan Carrolan Millinery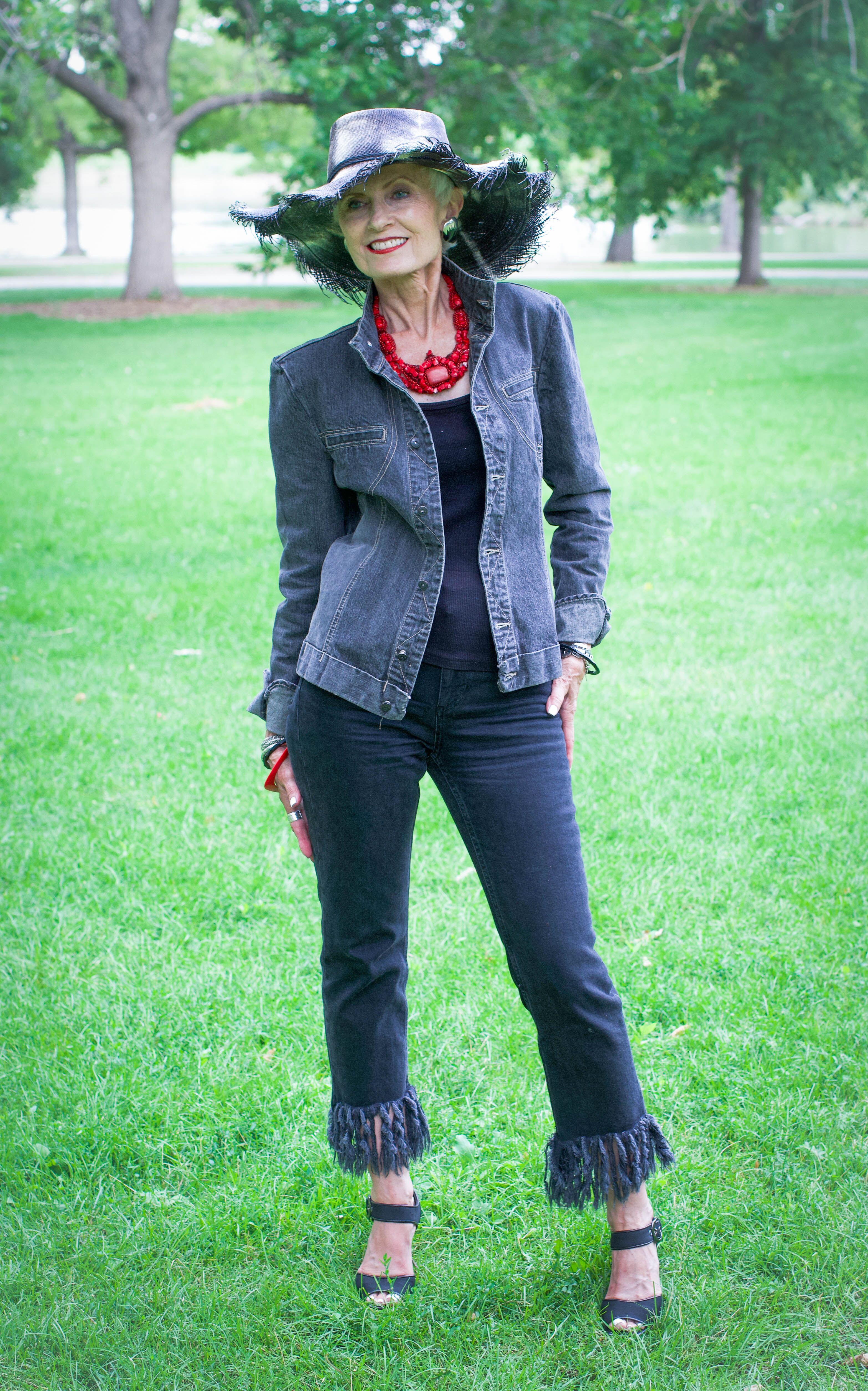 Last week I was in Aspen, Colorado, with Mr J for a short visit and of course I found a milliner, as I usually do, wherever I go!  I found Susan Carrolan Millinery on Instagram, and reached out to her before my visit.  We connected in her studio just outside of Aspen, and had a wonderful time talking about hats, our mutual love of millinery, and how she moved from NYC to a mountain town located in the Colorado Rockies.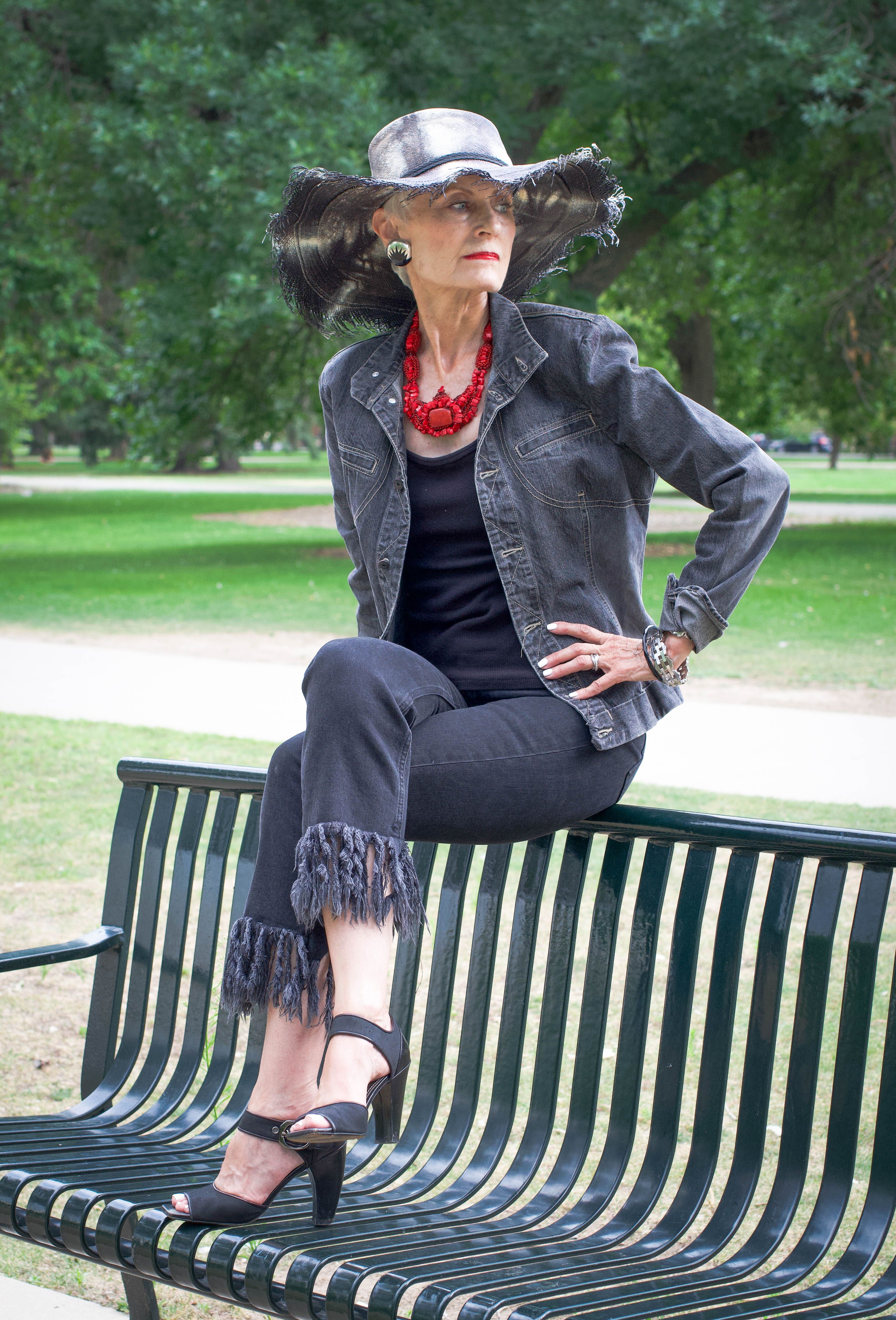 August's Hat Attack was discovered in Susan's studio, and I was immediately attracted to its unique splendor. This hand dyed Panama straw chapeau was lightly blocked with a frayed edge. It's unlike all of the current residents in the hat room, and I had fun experimenting with a different look.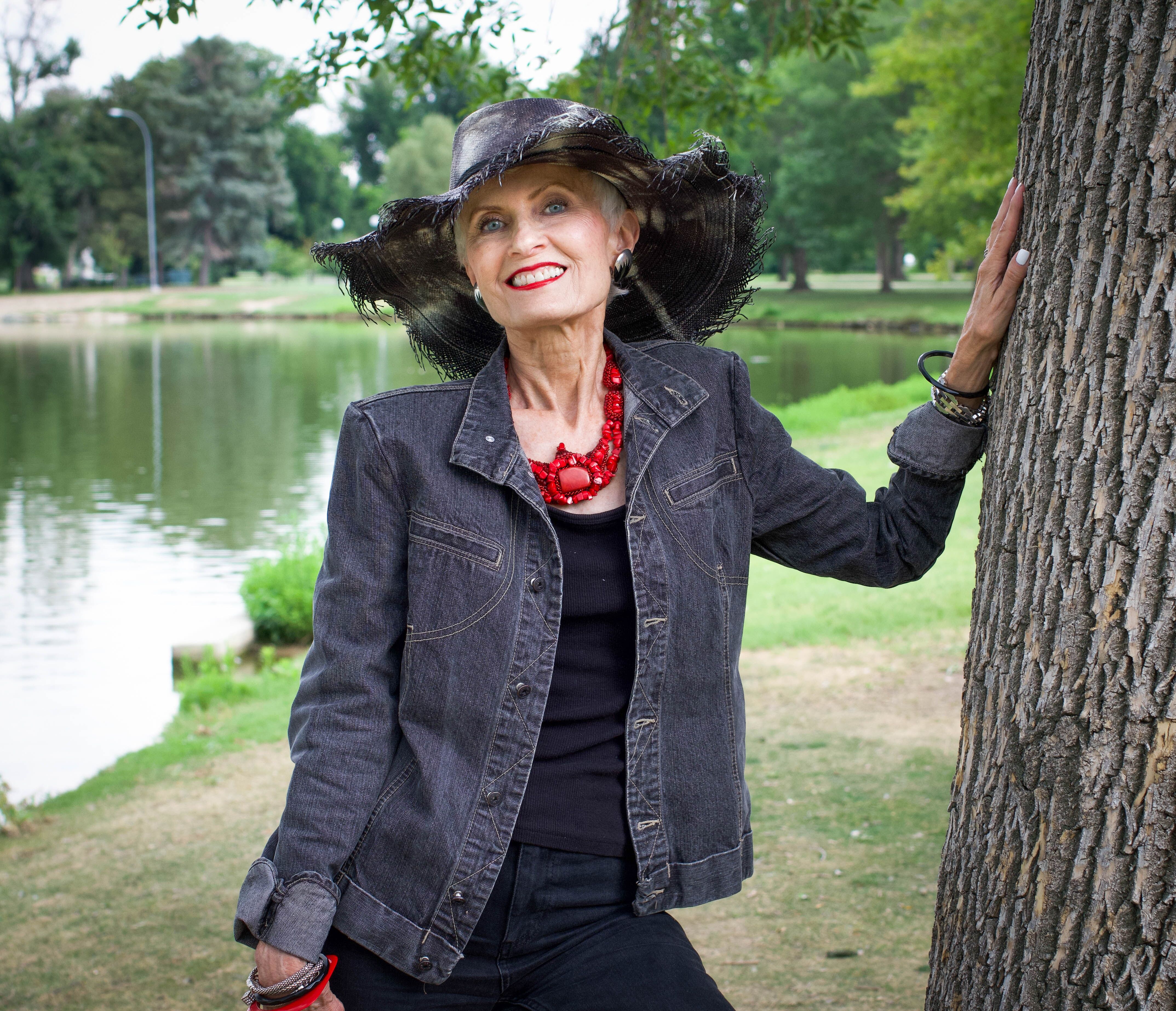 I accessorized this beauty with double denim along with pops of silver and red. The cropped black denim jeans with a voluminous fringed hem that grazes the ankle mirrored the frayed edge of the hat. The large brim provides sun protection, which is an important function during the hot and sun-drenched Colorado summer.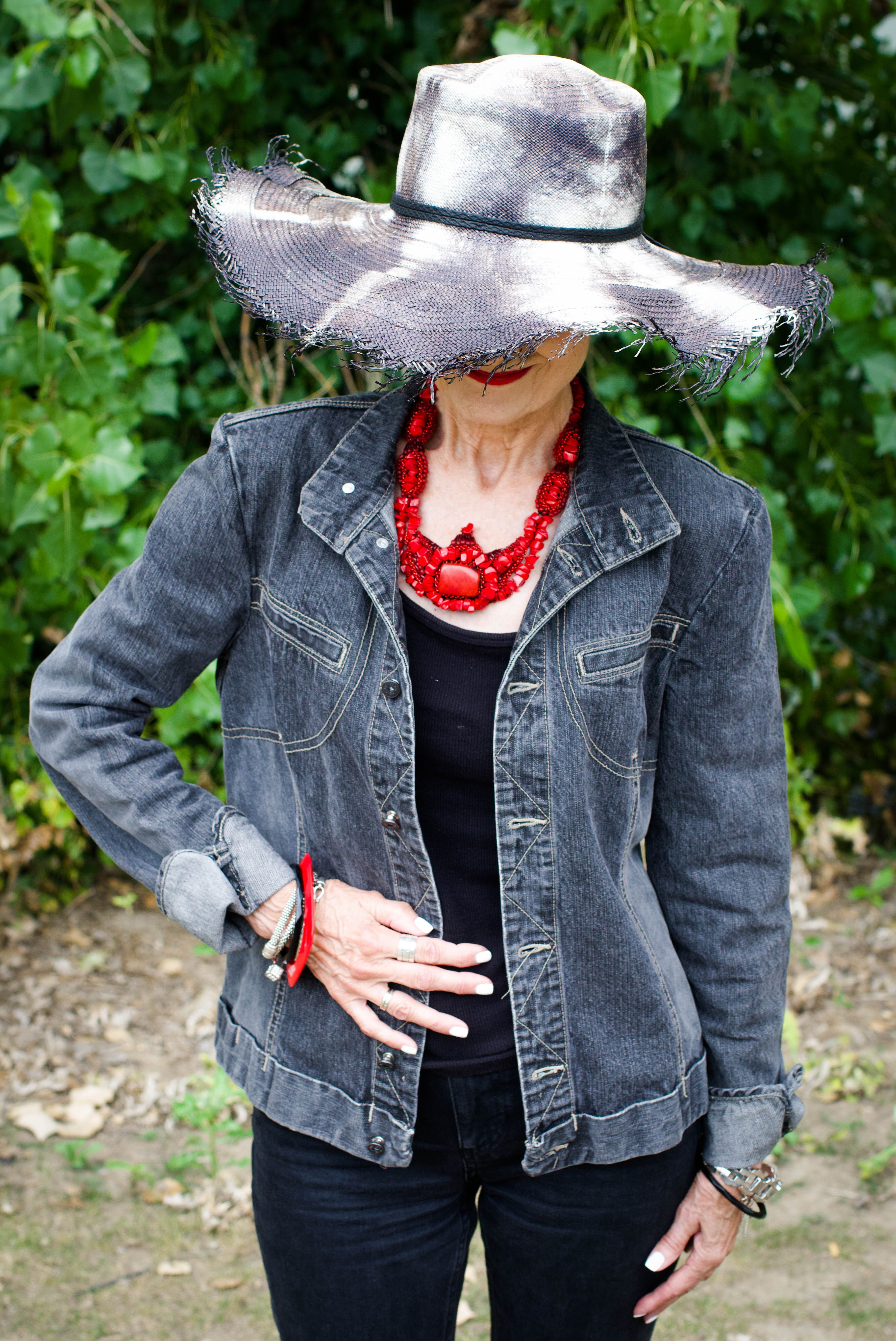 Photos by Daniel
Thank you Susan, for the incredible millinery experience in your studio.  Your hats are beautifully hand crafted, and I appreciate your kind and generous welcome.

Photo above of Susan Carrolan
Bio below by Susan Carrolan of Susan Carrolan Millinery
After studying technical theatre at SUNY Purchase, Susan completed the millinery course at the Fashion Institute of Technology. From there she combined her two degrees and began to assist one of the foremost theatrical milliners in the theatre world today, Rodney Gordon. In-depth on the job training and guidance from Mr. Gordon helped develop the fine craft of millinery you see in each and every one of Susan's hats. 
Anyone can participate in the celebration of headwear!  Click on the blue link-up button and there are a number of ways to share your photo from your blog, Instagram or your computer photo files.  All forms of headwear are appreciated:  hat, headwrap, headscarf, headpiece, fascinator, hair flower, headband or other adornment for your head that you enjoy.  Multiple photos are encouraged!
Now it's your turn to throw a little headwear my way. Give The SC an AUGUST HAT ATTACK, and kindly link to Style Crone somewhere in your post. The link-up will be open through August 31st.
You are invited to the Inlinkz link party!