Vintage In River North Denver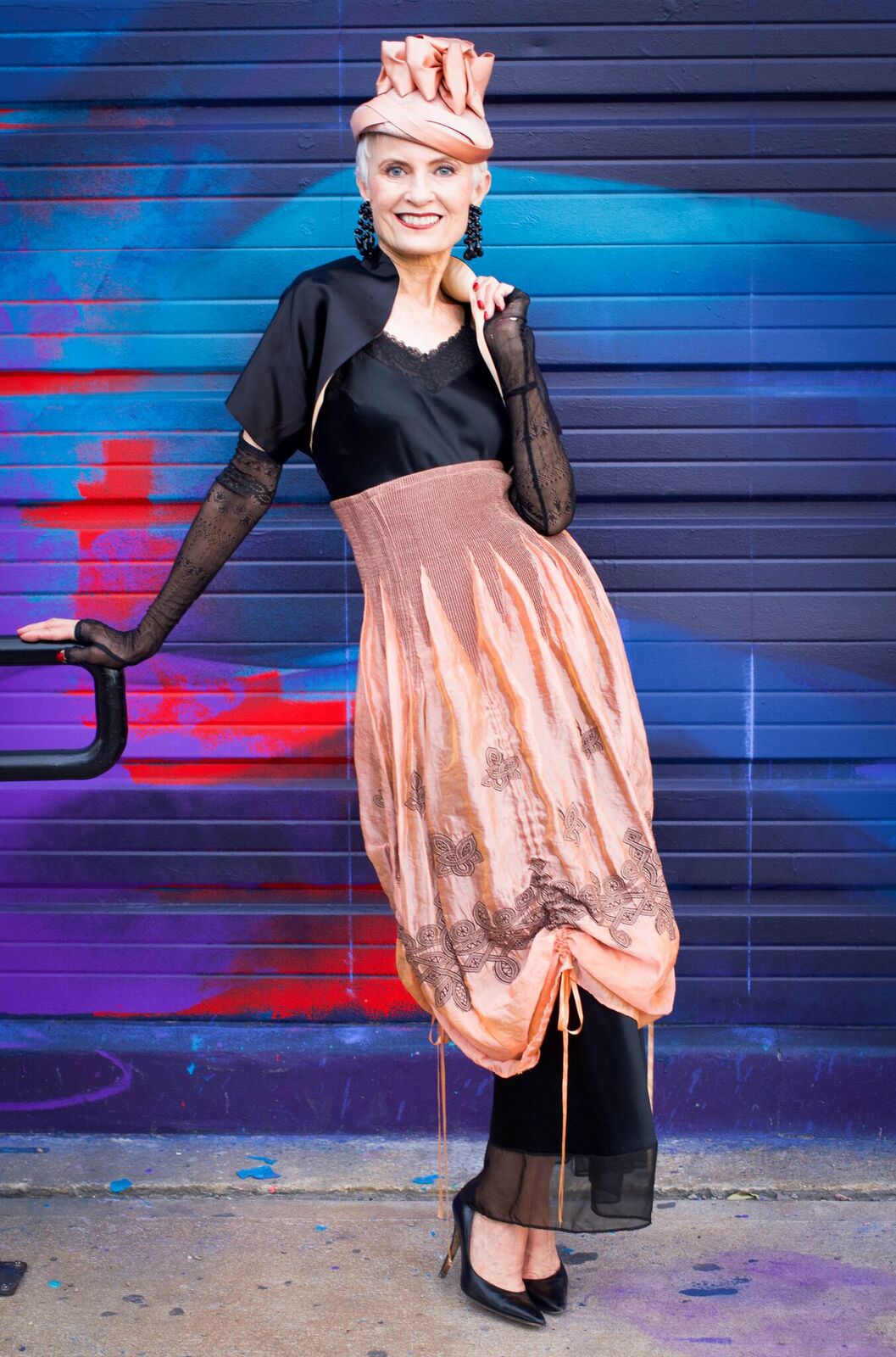 I enjoy the River North area of Denver for many reasons. The restaurants, the art galleries, and the constantly changing urban landscape. However, the blocks and alleys covered with street art keep me coming back for more.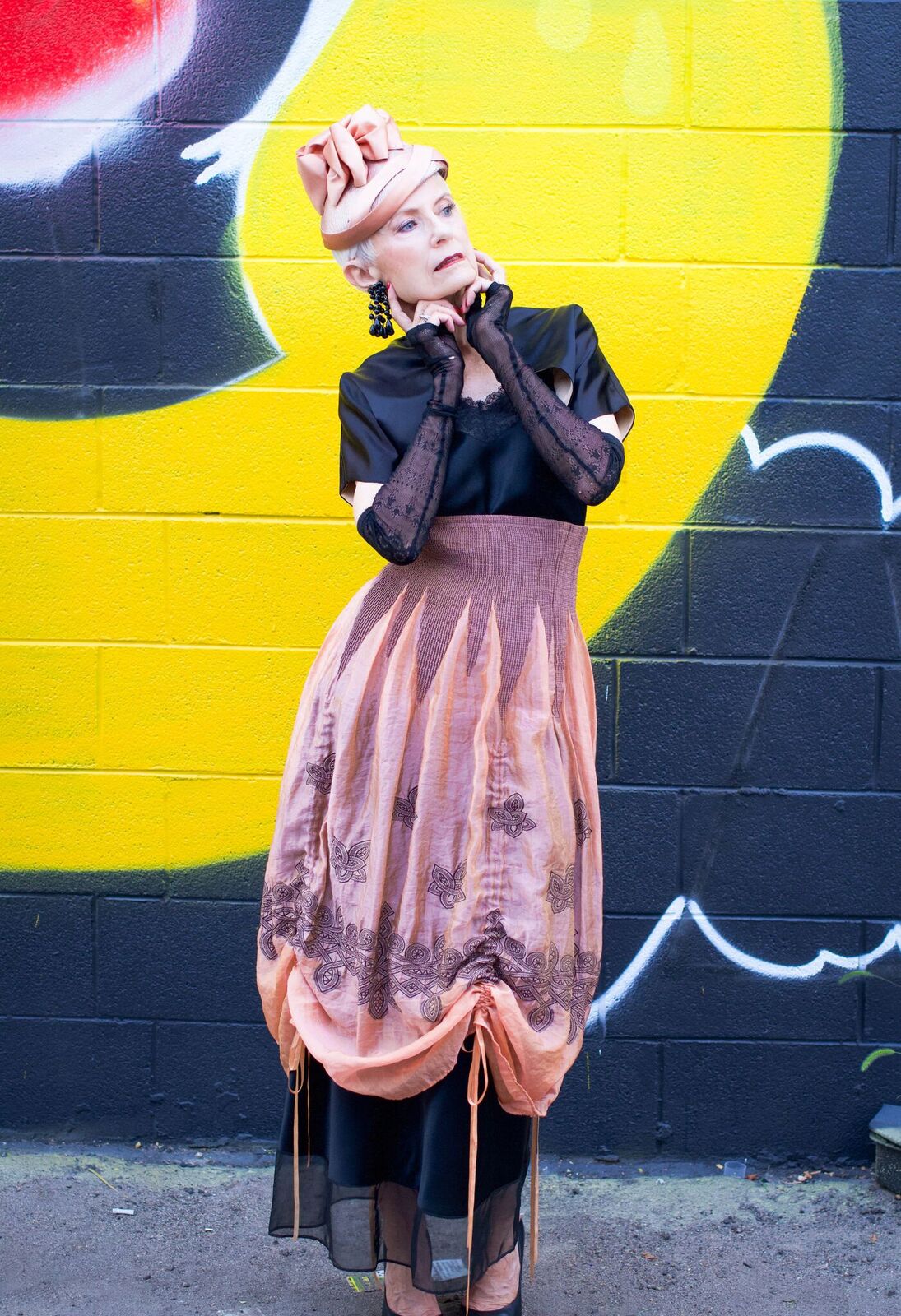 The photos that I'm posting today feature pieces from my vintage collection and have a romantic feel, and I took pleasure in the contrast that was created with the murals that were in process during this photo shoot.
For the 10th year, this downtown Denver neighborhood is hosting graffiti artists from all over the world to paint in the CRUSH WALLS street art festival. A hundred artists are painting 88 murals this week. The event has been growing and 100,000 visitors are expected this year. Daniel and I were excited to be amidst the crowd.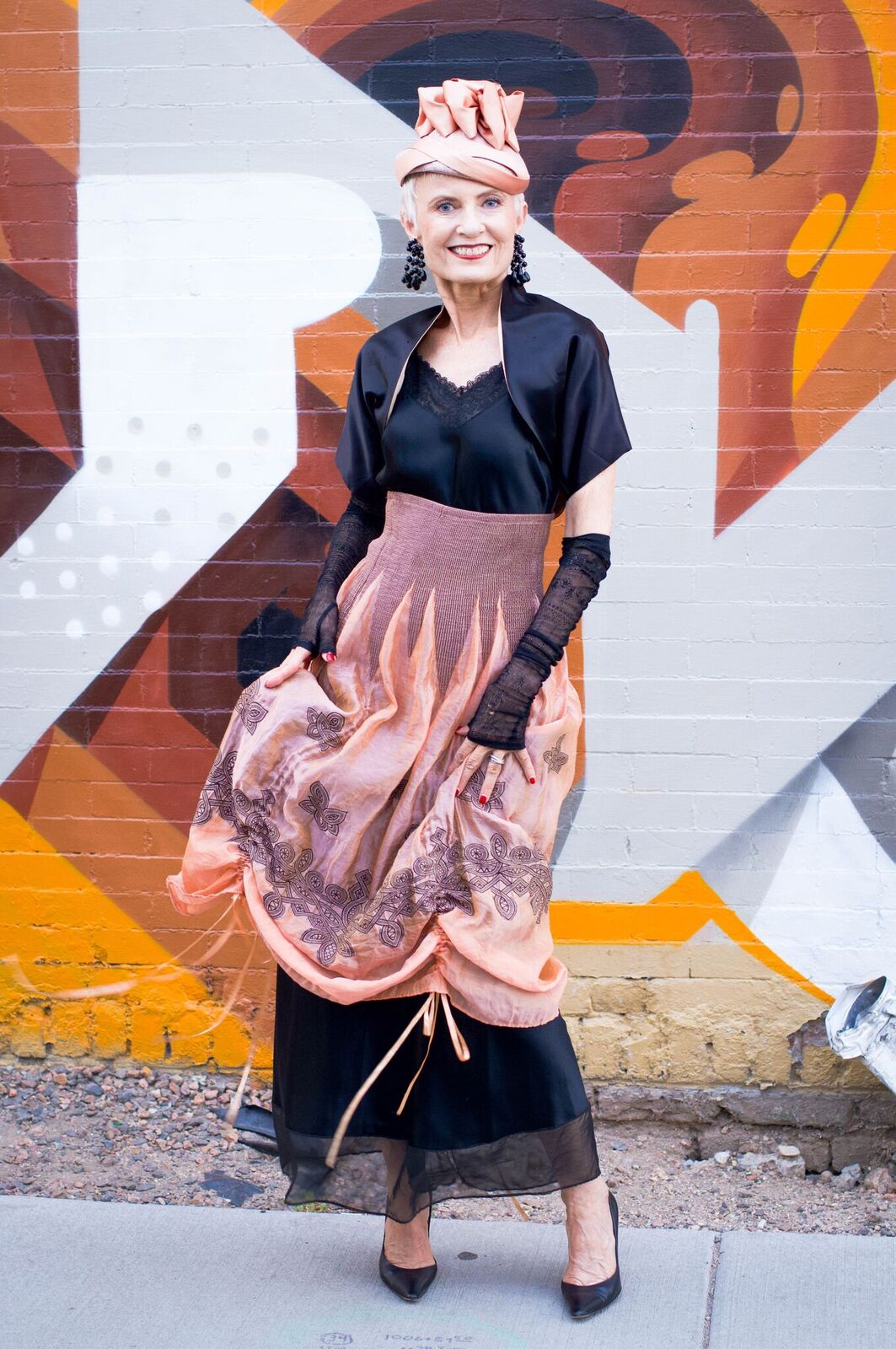 There were many backgrounds to be considered, as we wandered through alleys, watching artists at work, transforming wall after wall before our eyes. It was an analogy for reinvention and an example of the action or process through which something is changed so much that it appears to be entirely new. Sometimes this is how I view my life over time.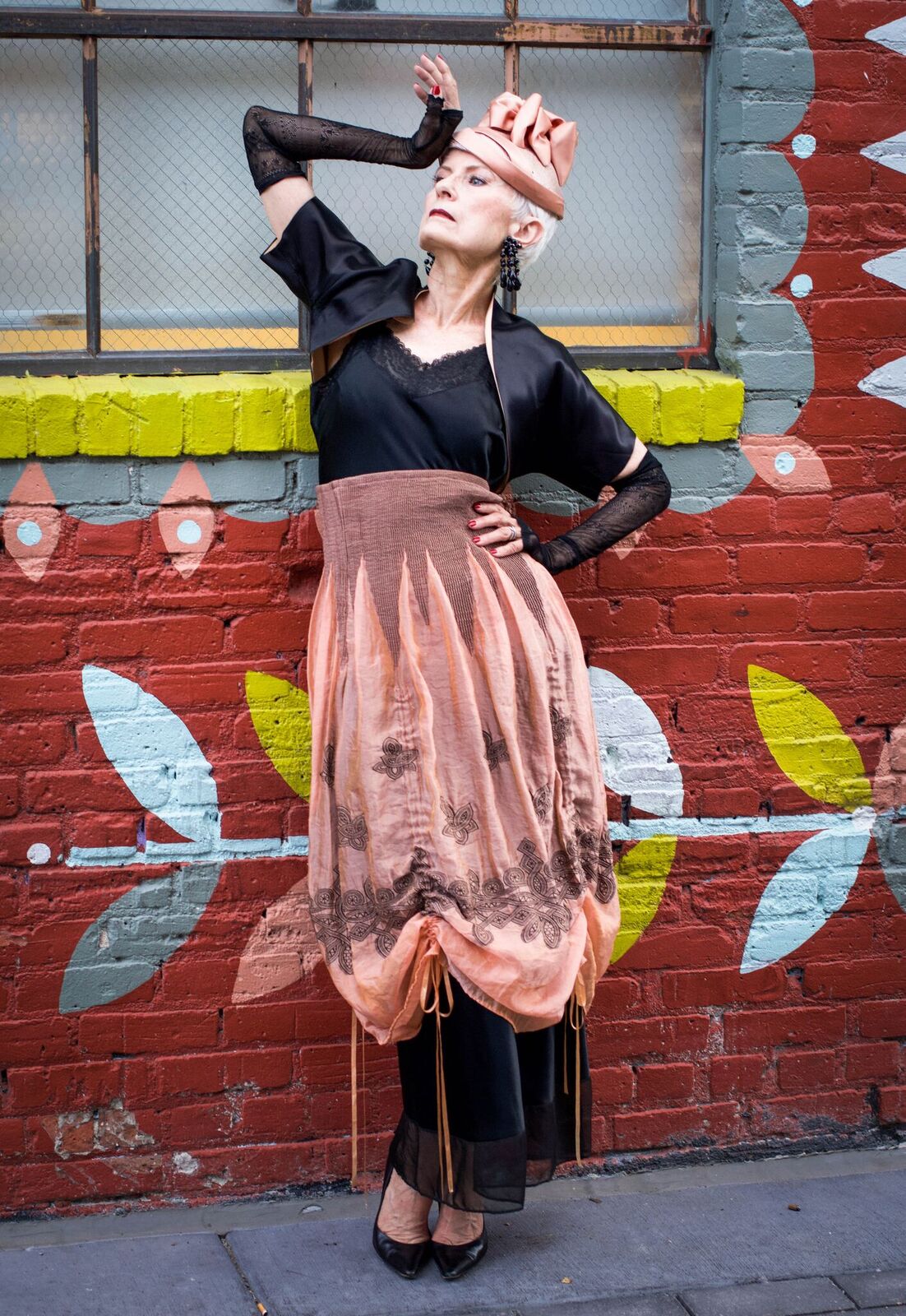 Photos by Daniel
Wearing a vintage straw headpiece embellished with ribbons, vintage silk satin bolero jacket, vintage silk satin slip, and vintage fingerless gloves – estate sales; vintage skirt with ribbons – gifted; vintage earrings – vintage shop; and black heels – consignment store.