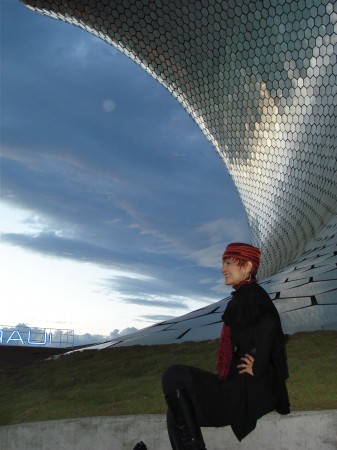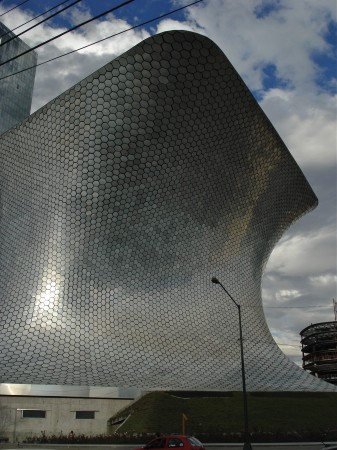 Museo Soumaya HERE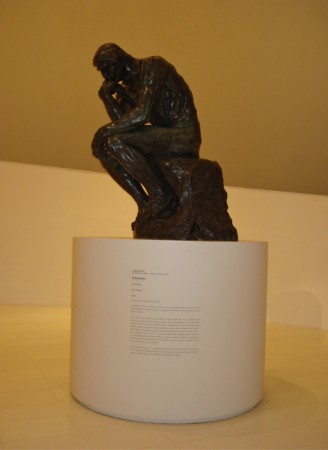 Rodin's sculpture 'The Thinker' in the vestibule of Soumaya.
Hola!  Mexico was spectacular and The SC is happy to be home with a renewed sense of wonder. Mexico City was big, bold, colorful!  I was in awe from dawn to late at night thanks to the abilities and the knowledge of our delightful tour guide Monica, who informed us that we were in the middle of a city of 22 million.  Every minute was filled with new experiences; the distance and the activity created distraction and a softening,  yet provided the welcomed awareness that Nelson is with me always. Traveling requires focus and concentration as everything in the environment is new, which in this case for me included the language.  I was able to stay in the moment, but there were incidents that brought the reality of loss to my consciousness. The gifts that I spotted for Nelson. Pulling out my passport and remembering our trip to Panama four years ago.  A 'mouth watering' and unusual item on the menu that I knew he would love to try. Watching couples walk hand in hand or public displays of affection. But the moment would pass as I found myself attending to the beauty displayed before me, or the step in front of me that came out of nowhere.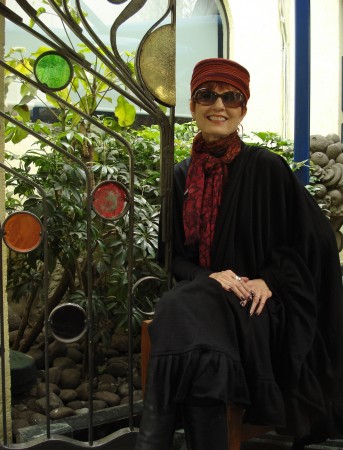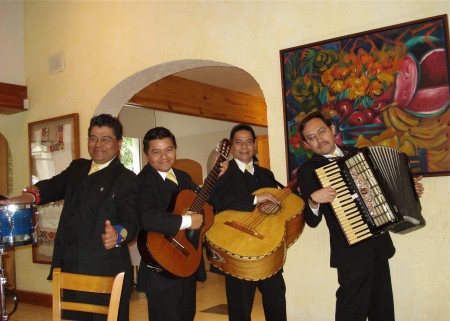 The SC waits outside a restaurant for lunch!  The food in Mexico City was magnificent and many times we were serenaded as we dined, as shown in the photo above.  The salsas, the cactus paddles, the interesting and unique combinations of flavors.  And the best coffee that I've ever tasted in my life! I fell in love with the history of the city and the country, its people, the art, the architecture and museums, the markets, the parks and neighborhoods, the food, the pedestrian walkways, the music and everything that awakened my senses.  And the ever abundant display of scarves and shawls that enticed and entranced every step of the way. Head wrap inspiration had never been more abundant!