Hat Attack #51 – Eleonora Bruno Hats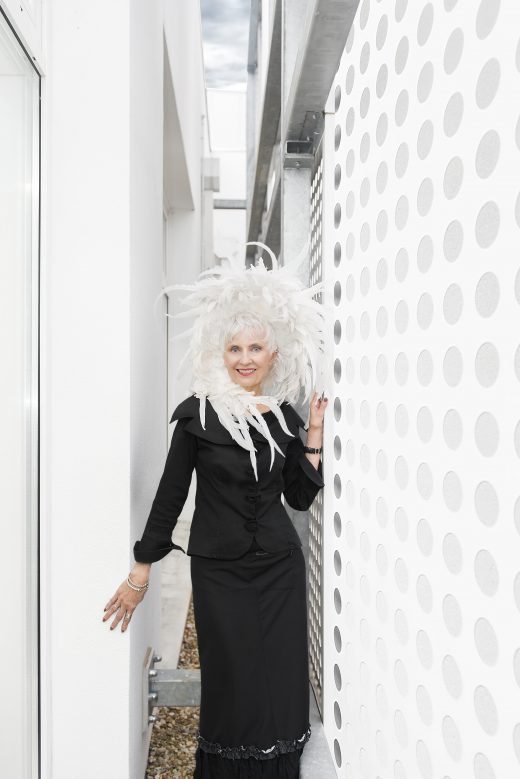 October's Hat Attack features ELY.B – Eleonara Bruno Hats HERE and Instagram HERE. I initially met Eleonora when she began following me on Instagram over a year ago.  When I knew that I would be in Florence, I contacted her and we arranged a meetup.  The time that we spent together was one of the highlights of my trip to Italy.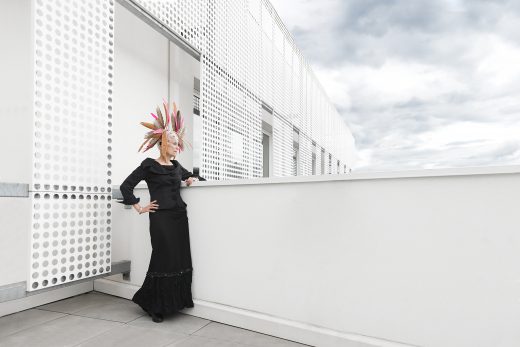 Eleanora's headwear is magnificent. She is a feather specialist and wearing her headpieces makes me feel powerful and infused with magic.  This is what headwear can do for you if the milliner or hatmaker is talented, skilled and creative.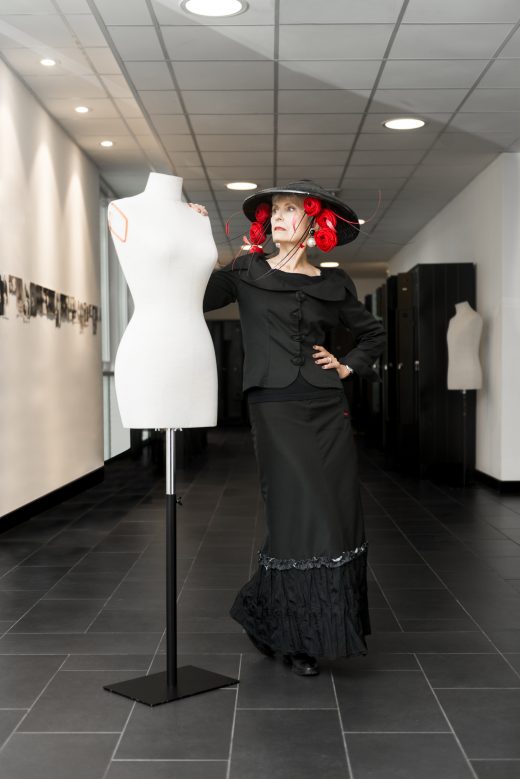 Luca Iannuzzi HERE and Instagram HERE shot photos and video during our afternoon at Eleanora's atelier. He has a photo/video production house which specializes in advertising and personalized shootings for brands, especially fashion.
I enjoyed his playful and gentle demeanor, which were perfect compliments to his creativity and skill.  He established instant rapport, sought out interesting backgrounds and his kindness brought out the best of me. Most of all I had fun with two young creatives; intergenerational relationships are gloriously life enhancing.
This bold and stunning straw turban traveled home with me.  Eleonora rolled it up in tissue paper and it now lives contentedly in the hat room.  I can't wait to take it on its first outing.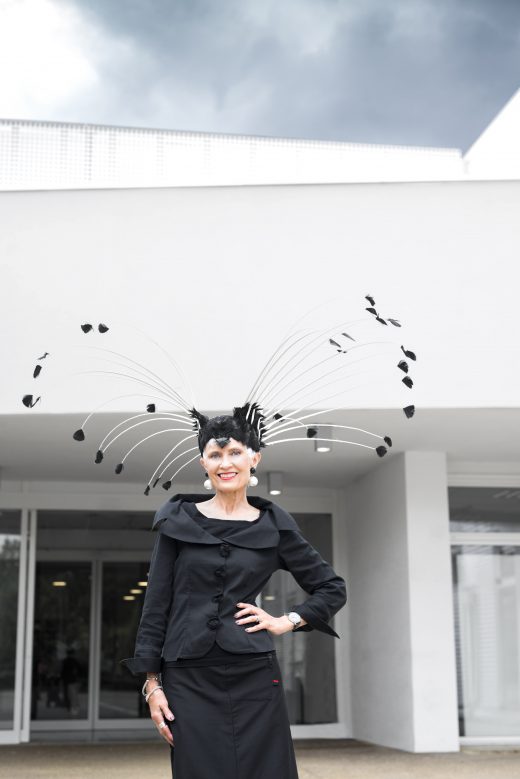 Eleanor's feather work made me feel as though I were a regal extension of her imagination.  As though I could take flight and glide gracefully to my most dear desires. This exhilarating experience will always be with me.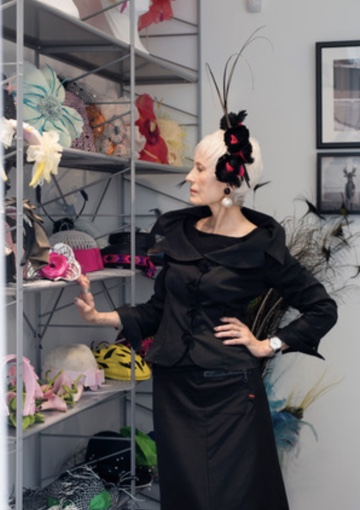 Eleonora also creates headwear for occasions that don't call for feathers.  I was especially attracted to the yellow and black felt hat in the background in the photo above. There wasn't a piece in her atelier that I wouldn't be proud and thrilled to wear!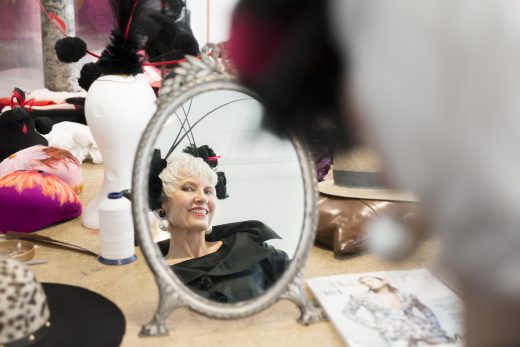 I had every intention of blogging during my time in Italy. My computer was packed securely in my carry on.  However, as the days unfolded I became aware that I wanted to live in the moment and savor every experience that came my way.  All of my energy was focused on the here and now. Fortunately I have many photos that documented my adventures, and I will blog about my trip later. Today I am excited to begin my story about Italy with Eleonora Bruno and her enchanting headwear.
Eleonora Bruno Bio and photo above.
An artisan brand of hats launched in 2010 which uses feathers and materials from controlled and possibly recyclable sources. "Important hats for intelligent minds" : this is the philosophy coined by the Florentine Eleonora Bruno, born in 1987, and it perfectly defines the work of the designer, and the typical customer.
​Eleonora trained at Polimoda, but has always had a strong passion for art and drawing that she deepned  through courses. Among the various awards she has won, in addition to being selected by Vogue Talents, Eleonora Bruno was one of the eight finalists in the H&M Design Award 2013. Her imaginative creations have been photographed by Anna Dello Russo and Karl Lagerfeld for their fashion shoots for Vogue Japan and Harper's Bazaar.
Eleonora's hats can be defined as "compositions to wear" :large floral elements, woven straw and unexpected colour contrasts boasting a very exuberant style. The brand combines the artistic studies of the founder with her personal and imaginative vision of hats. Her creations are unique pieces often inspired by nature, exotic birds with beautiful feathers and the marine world.….Eleanora Bruno Website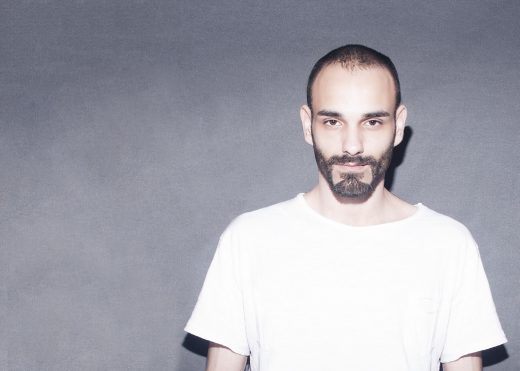 Photos by Luca Iannuzzi (photo above)
Thank you Eleonora and Luca, for a memorable afternoon of unforgettable headwear and frivolity.  I will be watching as your careers soar.
Linking up with Catherine's #iwillwearwhatilike HERE at Not Dressed As Lamb, Patti's Visible Monday HERE at Not Dead Yet Style and Cherie's Shoe and Tell Fashion Link Up HERE at Style Nudge.
Now it's your turn to throw a little headwear my way. Give The SC aN OCTOBER HAT ATTACK and kindly link to Style Crone somewhere in your post. The link-up will be open through October 31st.
Anyone can participate in the celebration of headwear!  Click on the blue link-up button and there are a number of ways to share your photo from your blog, Instagram or your computer photo files.  All forms of headwear are appreciated:  hat, headwrap, headscarf, headpiece, fascinator, hair flower, headband or other adornment for your head that you enjoy.  Multiple photos are encouraged!
[inlinkz_linkup id=740678 mode=1]