The Pattern Mixers And Bella's Shoe Shine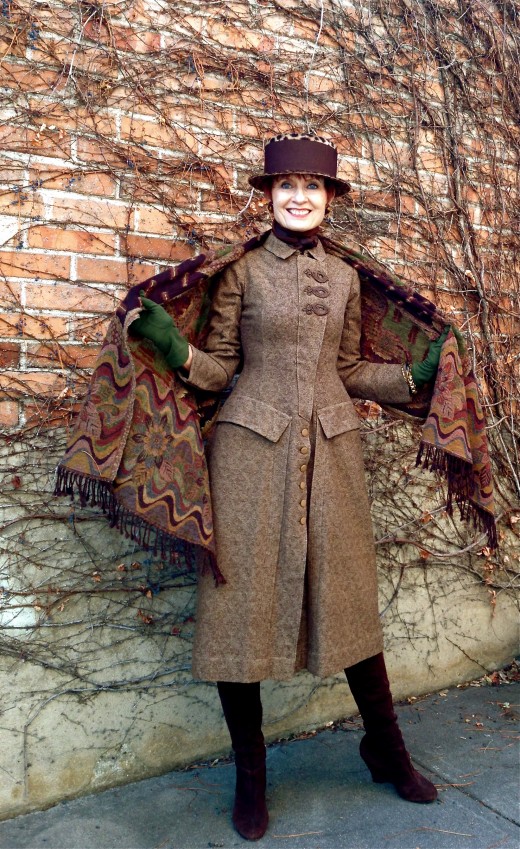 This week The SC found herself under the influence once again.  The "pattern mixers" within the blogging community have inspired me with their talents and creative powers.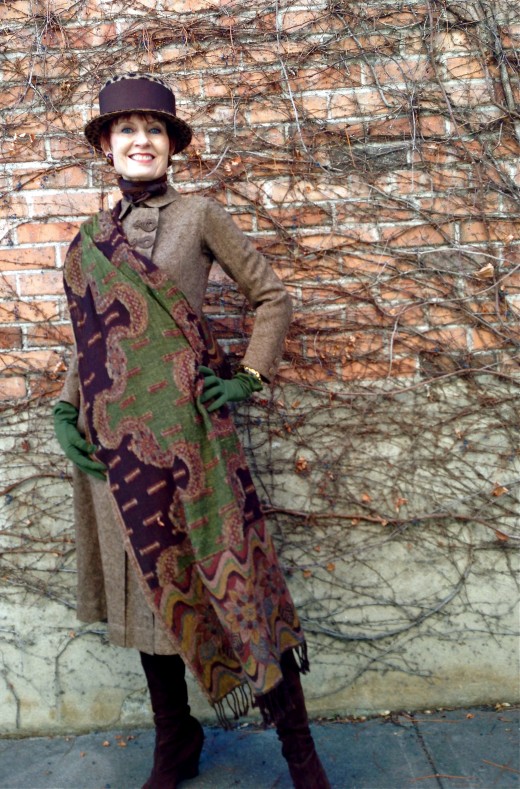 I consider myself in the class of Pattern Mixing 101.  But somehow my eye has been changed by years of observing photos of those who teach the Master Classes.  These artists have encouraged me to experiment, if only minimally, and begin to play in a way that I wouldn't have thought of before I began blogging.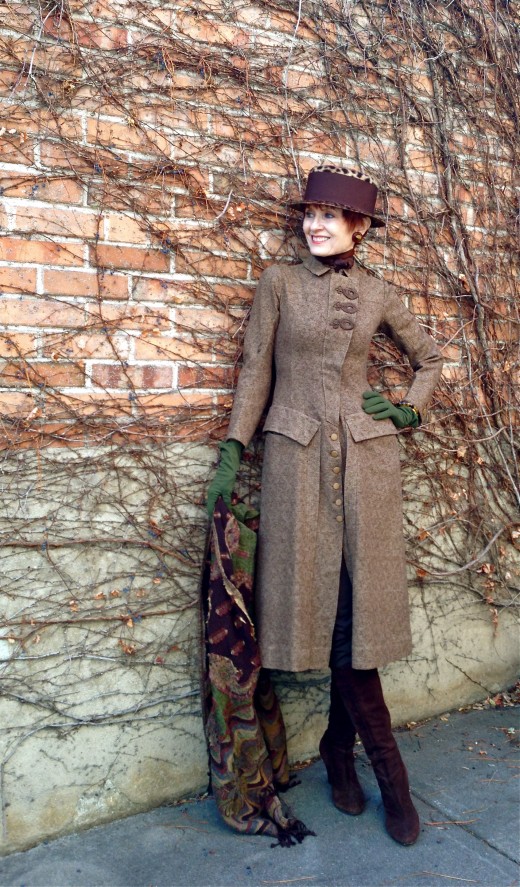 As I was putting together an outfit around this vintage estate sale wool coat dress with subtle pattern, my gaze fell upon this multicolored scarf, and then, in the hat room, I drifted in the direction of leopard print.  Somehow it all felt harmonious and fun, and ready to pair with a brick and concrete wall and the winter vine stretching across its surface, creating its own decorative design.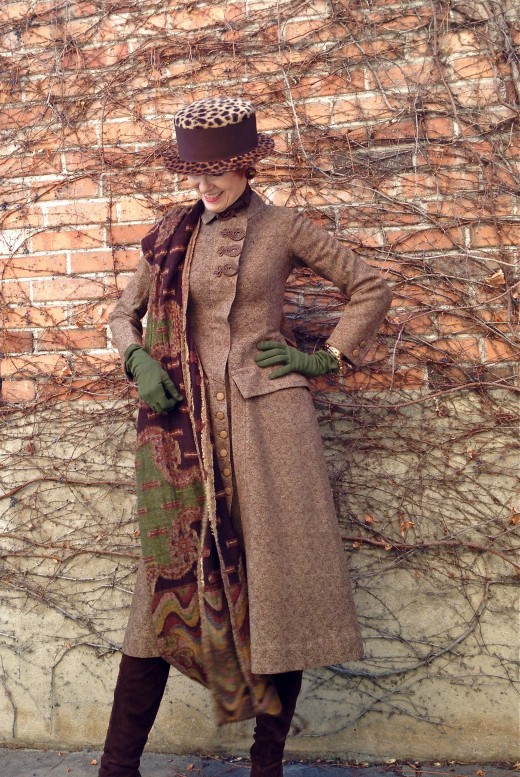 There are many bloggers who mix patterns and have me under the influence.  The following creatives are just a few of the pattern mixers that I admire.  There are so many more deserving of mention!
Thank you to Bella of The Citizen Rosebud HERE and Anne of Spy Girl HERE.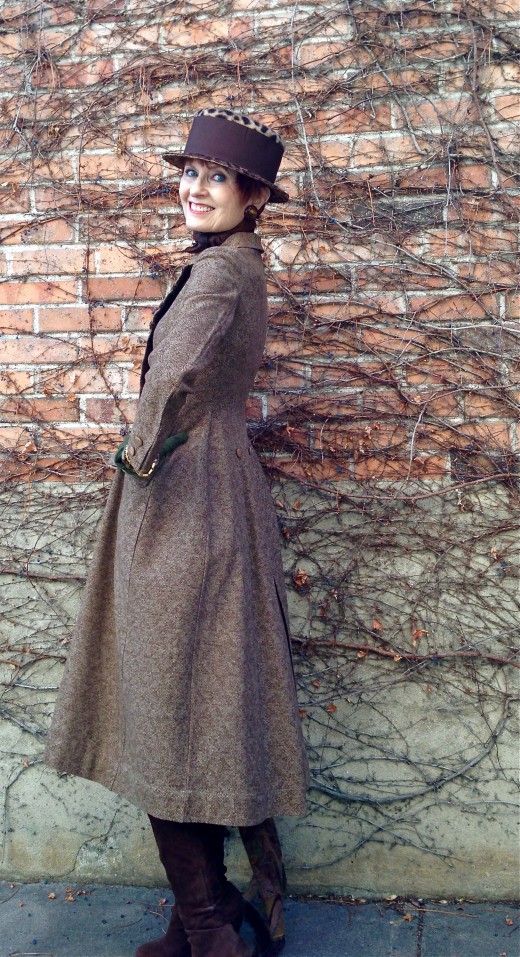 Thank you to Vix of The Vintage Vixen HERE and Curtise of The Secondhand Years HERE.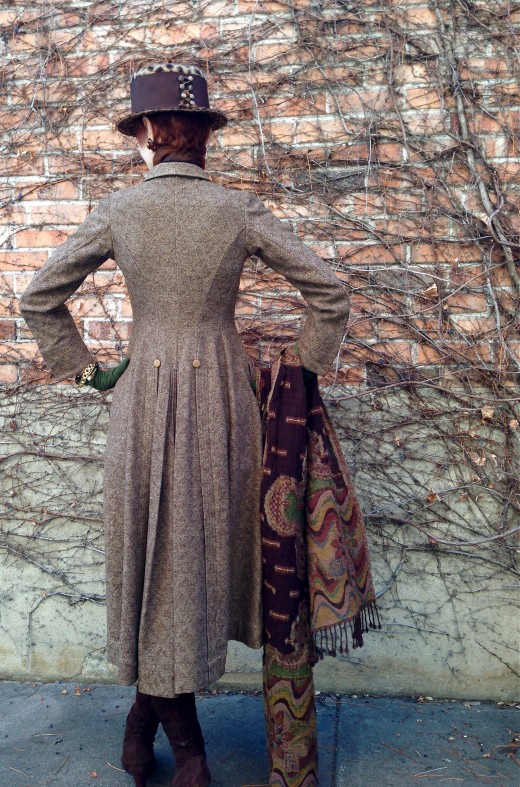 Thank you to Ariane of Style Sud-Est HERE and Sacramento of Mis Papelicos HERE.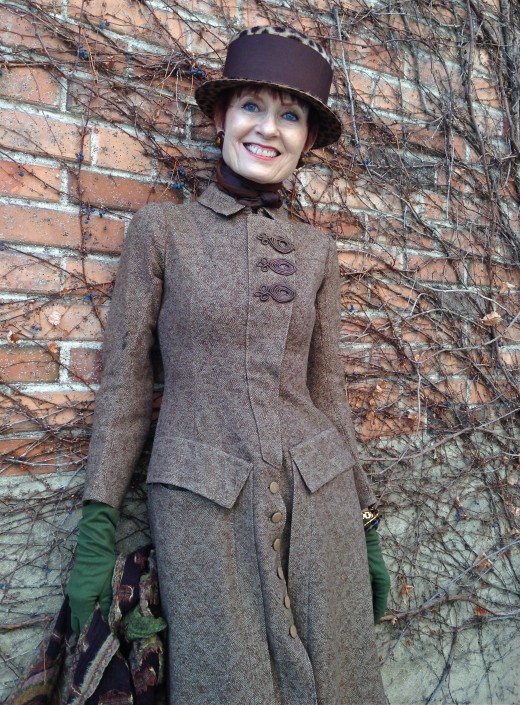 Thank you to Carol of Femme et Fleur HERE and Sue at A Colorful Canvas HERE.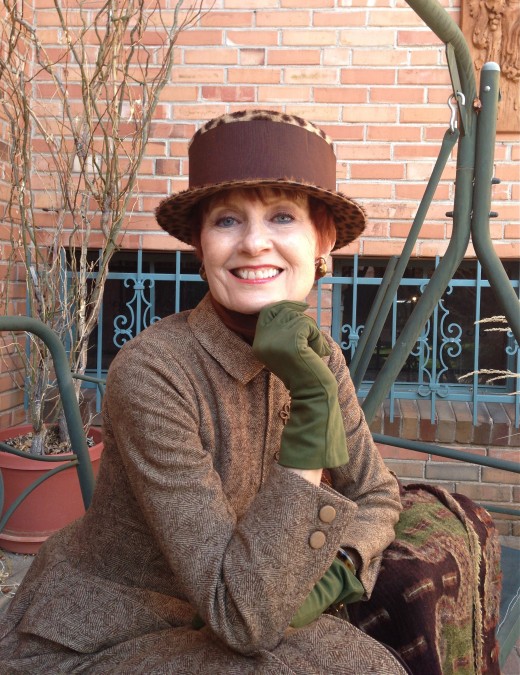 Thank you to Melanie of Bag And Beret HERE and Shelley of Forest City Fashionista HERE.
Also wearing: leopard print felt hat with brown grosgrain ribbon trim by Erin Saboe of Denver, vintage green gloves, vintage earrings and bracelets – estate sales and multicolored scarf – scarf and jewelry show at a friend's home.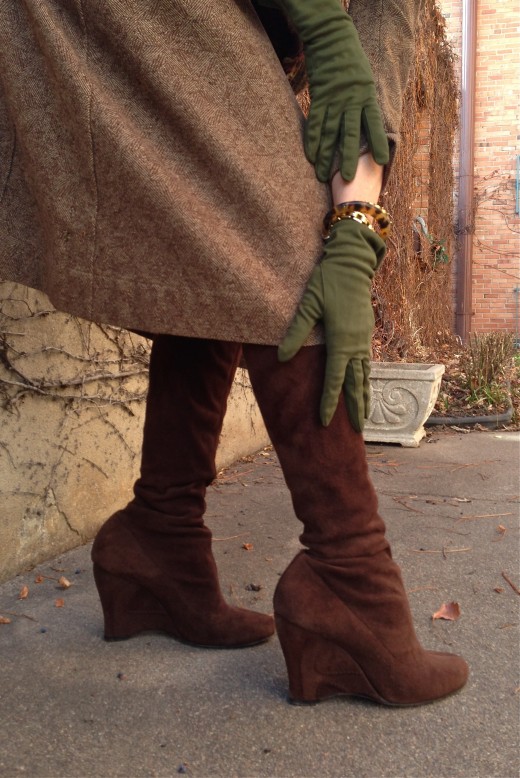 Photos by Annie
Bella's Shoe Shine HERE takes place on the second Tuesday of every month, and I'm joining her party with my consignment store vintage Pucci suede wedge heeled boots.
I'm taking my very humble pattern mixing over to Patti's Visible Monday HERE at Not Dead Yet Style.  Can't wait to see what the other visibles are up to today.
Thank you to Margaret Manning of Sixty and Me HERE for the inclusion in your piece on women over 60.