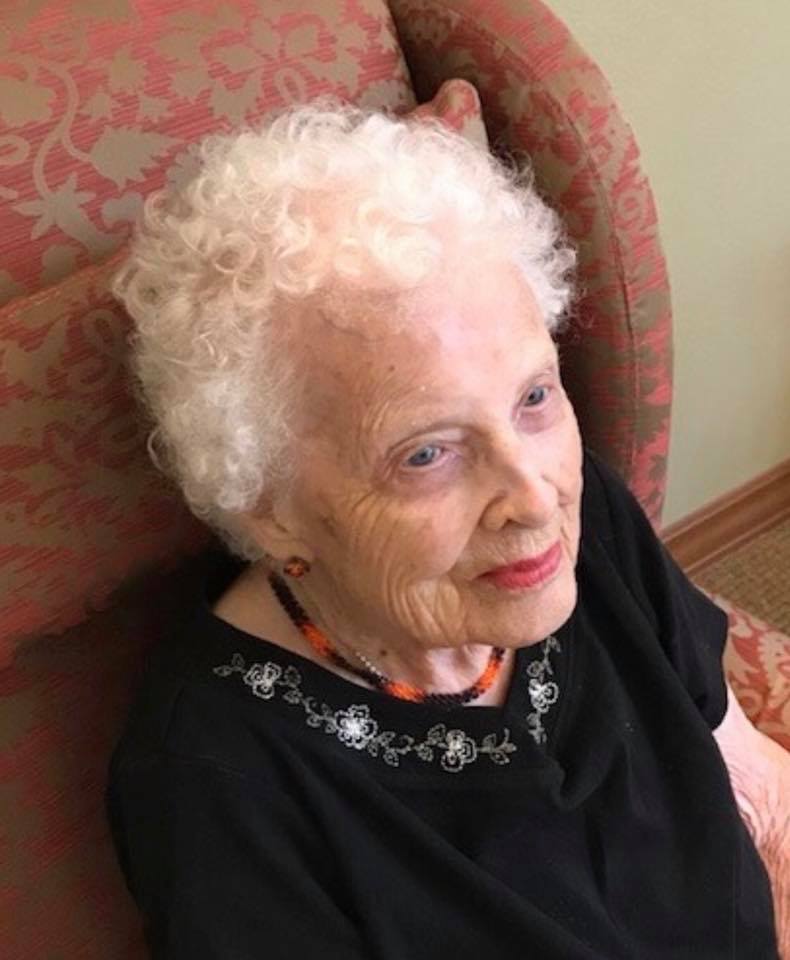 My 97-year-old mother Norma transitioned two weeks ago, just short of her 98th birthday.  The photo above was published on Style Crone during a visit a few years ago.  She will be greatly missed by many for her resilience, intelligence and inspirational approach to life.
She was fiercely independent since my father died 22 years ago, and could never resist a good game of bridge. She approached aging with a positive mindset and was an inspiration for everyone that she knew.  She had friends of all ages, and was especially fond of her 17 grandchildren.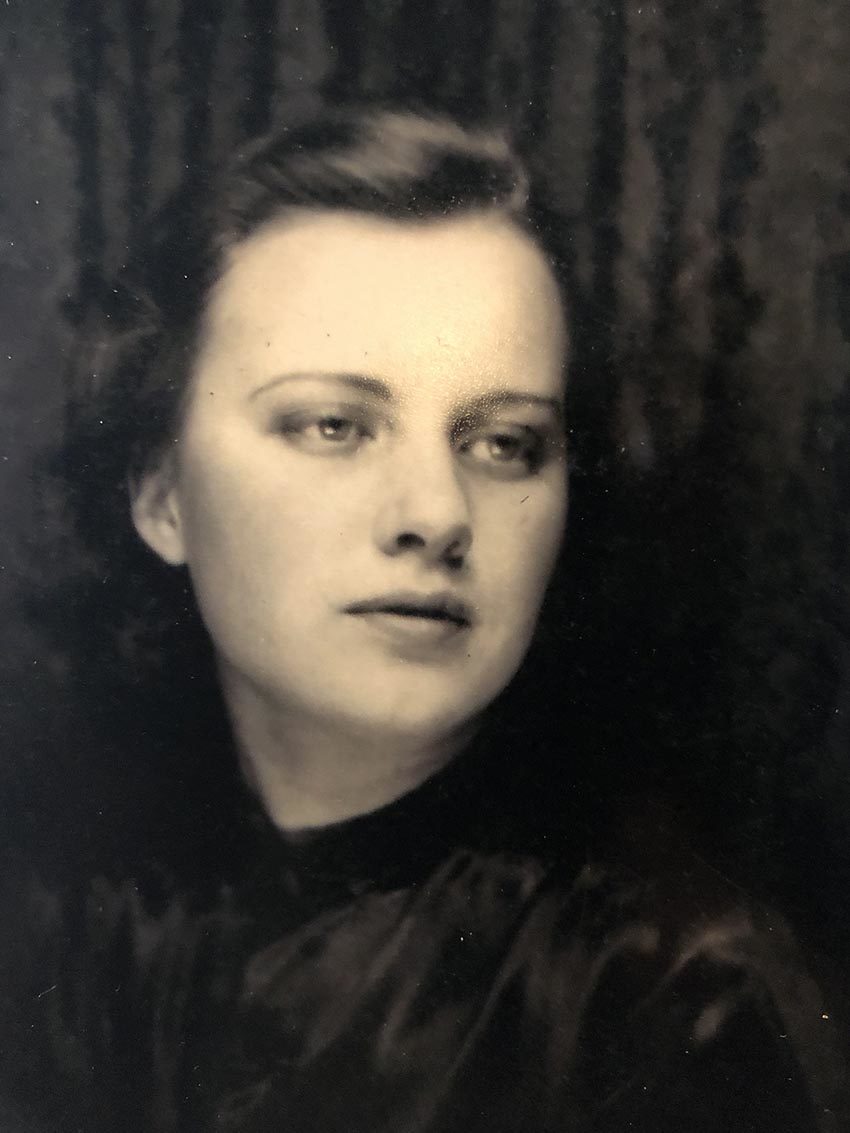 Mom in 1938 at the age of 18.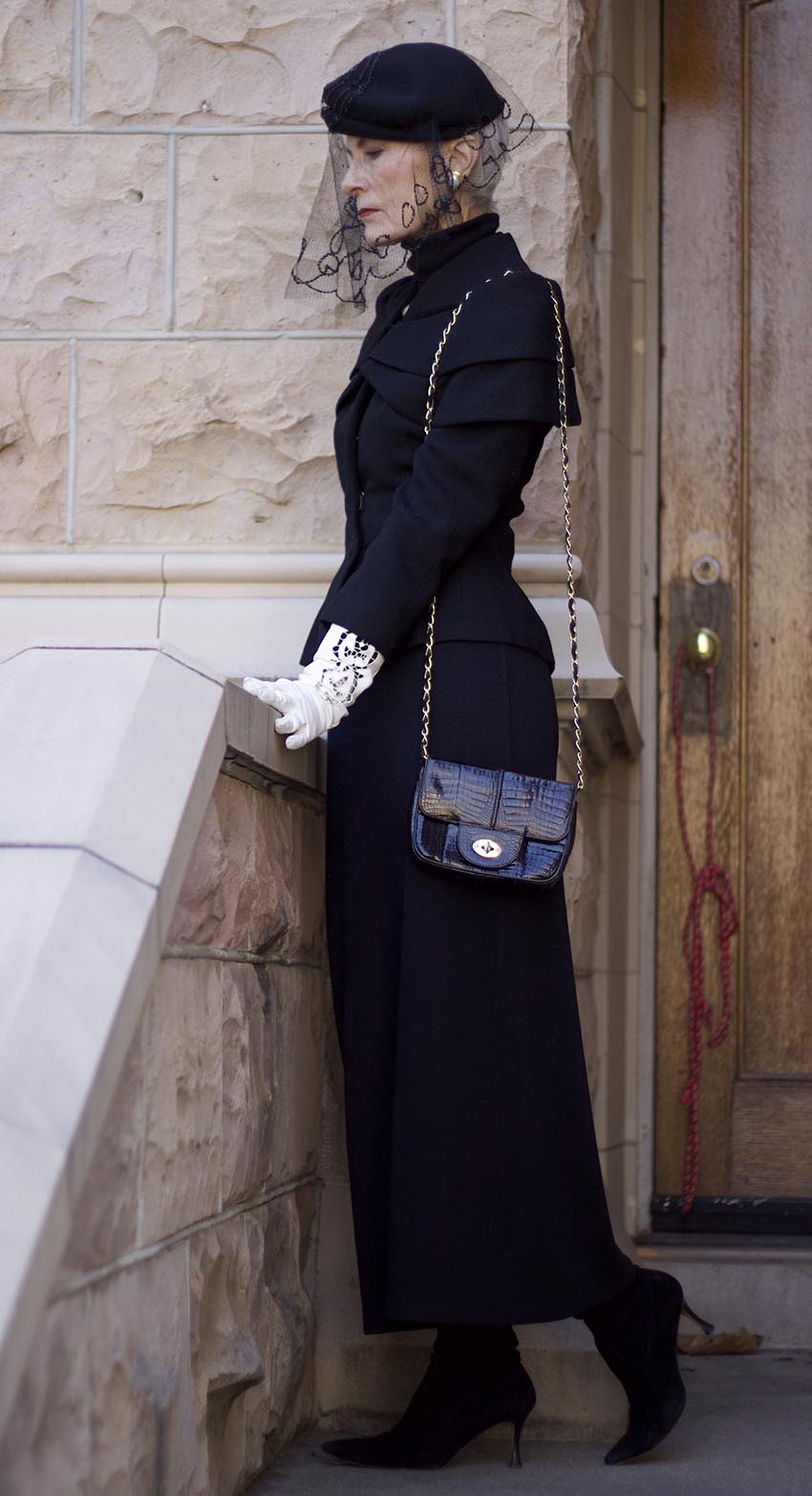 I launched Style Crone during the approaching death of my husband Nelson almost eight years ago.  Now another significant loss presents itself and grieving is once again a part of my life.  As I age the losses accumulate.  This is the cycle of life.  The process of grief is mysteriously unpredictable with many twists and turns. I've learned to ride the waves without judgement and to trust my inner journey.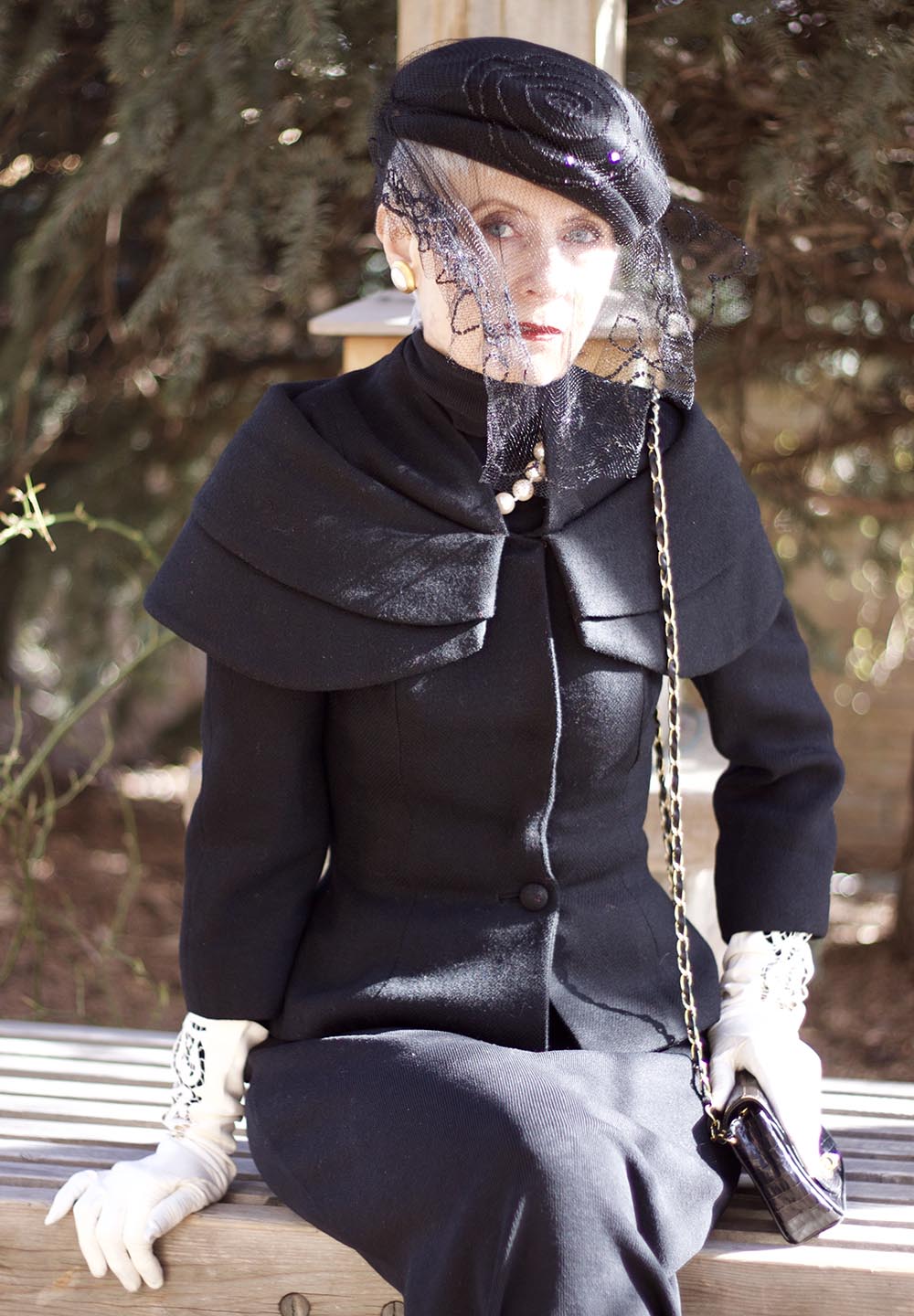 This vintage veiled felt hat trimmed with beads was a gift from a friend over 20 years ago.  It's been lovingly wrapped in tissue paper in a special hat box since then, waiting for the occasion that called for its significance. My mother's funeral was that occasion; its armor provided solace for my sadness.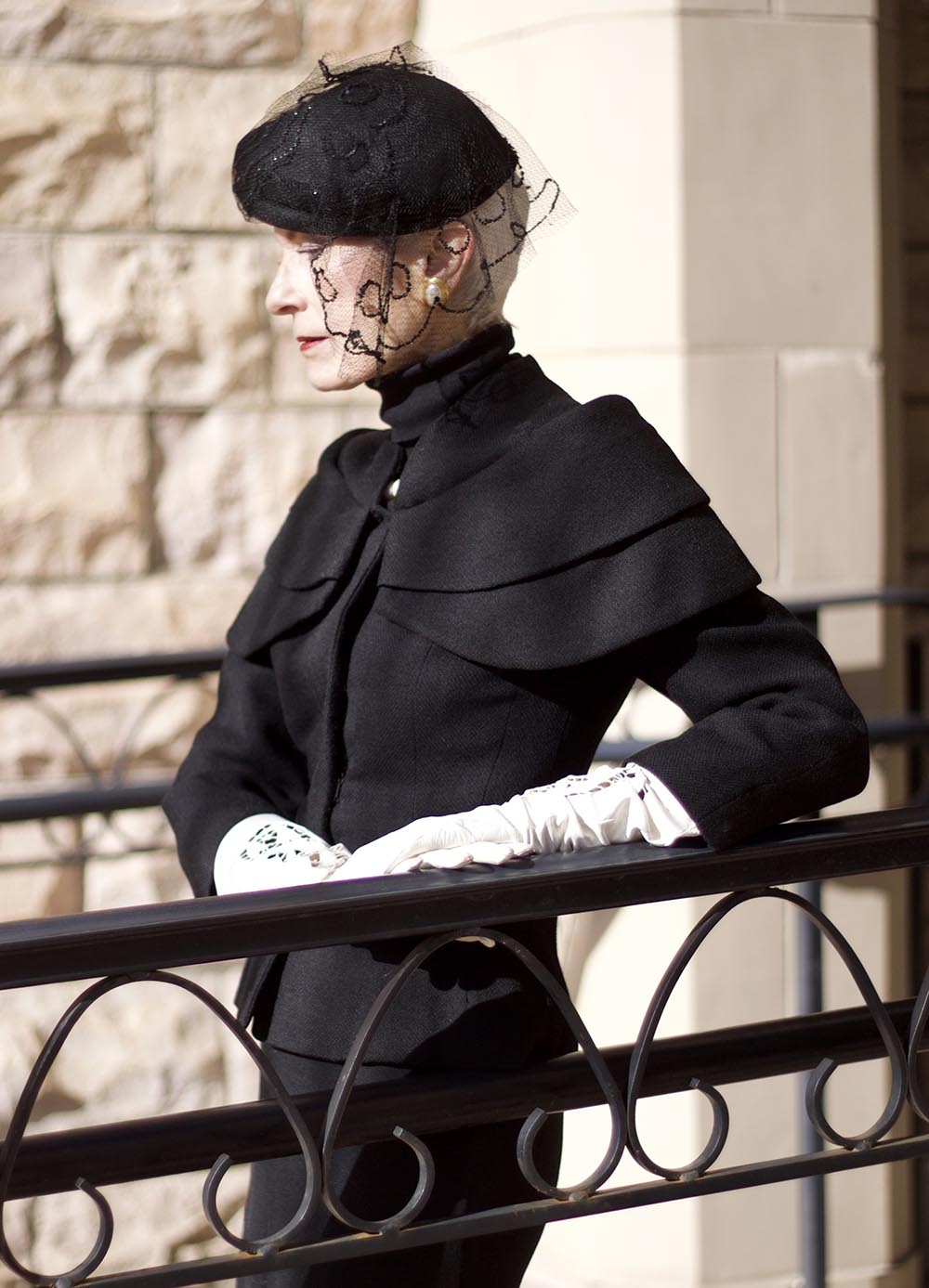 A woman who I deeply admire sent me a message after my mother's death.  Her mother died five years ago.  She believes that the spirit of our deceased mothers helps to reinvigorate our own life force. How kind of her to plant this seed of hope during a time of sorrow.
Photos By Daniel