Toasting To My Personal New Year And "Age Pride"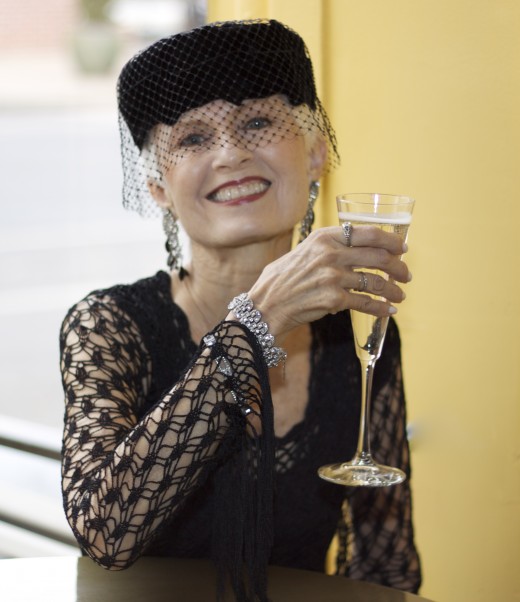 Every birthday offers a transition into a new era! Similar to passing through the New Year every January 1st, I feel an awakening that offers hope and renewal.  I don't make resolutions or set in place a plan for the next 12 months, but I have been known to throw a huge party or travel to a location that is meaningful to me.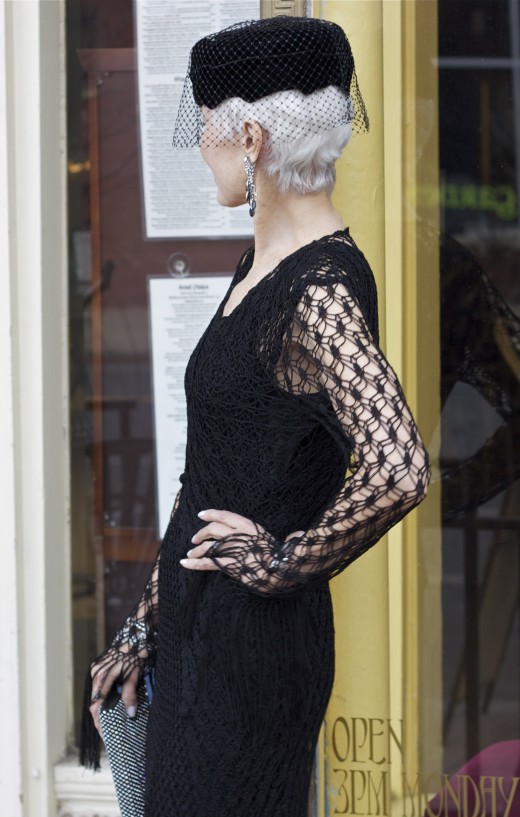 It's the only day of the year that belongs just to me, and I love to celebrate with family and loved ones, creating memories that will be with me for a lifetime.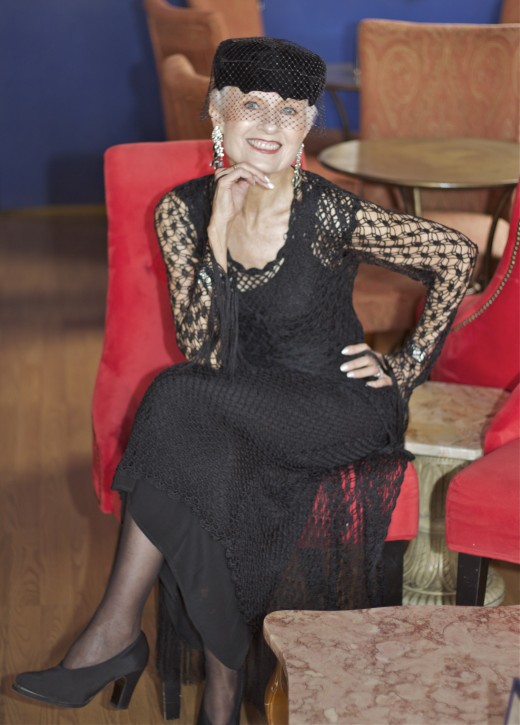 This year was relatively quiet and subdued, but not without fringe, rhinestones and a vintage pillbox embellished with a veil.  I'm grateful for my health and the relationships that add so much to my life every day.  For that is what enables me to have the energy and focus to live my life with passion.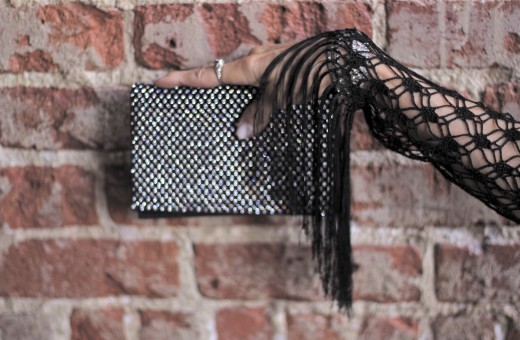 I'm looking forward to developing the projects that I envision, and bringing new energy to my blog and the beloved sanctuary that I call home.  And traveling to new and unexplored territory, both physically and emotionally.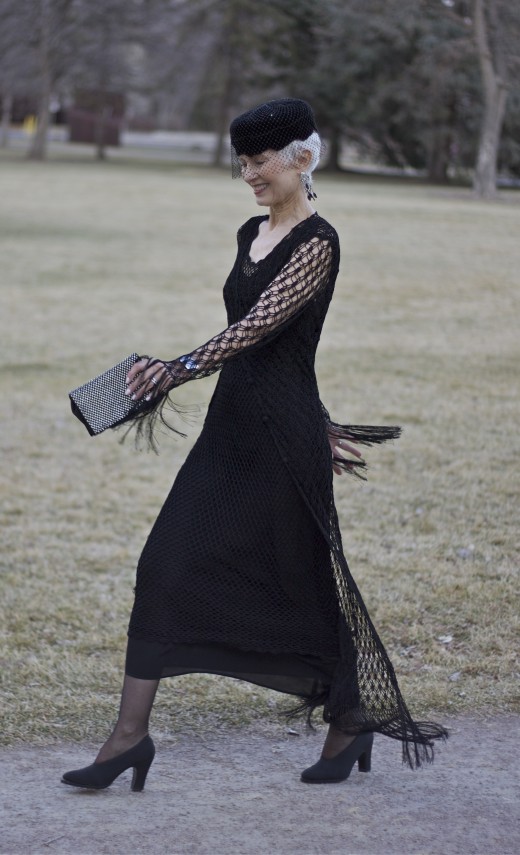 This is the year to practice "Age Pride," as discussed in Ashton Applewhite's new book, A Manifesto Against Ageism.  That in itself is something to celebrate and to toast, with a glass of Prosecco and a flash of fringe flying about my vintage silk fabric covered pumps!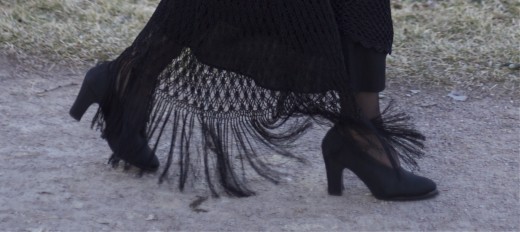 Photos By Daniel
Open weave dress and overlay trimmed with fringe – consignment shop years ago, vintage pillbox with veil, vintage pumps, vintage slip, vintage rhinestone covered clutch, and vintage jewels – estate sales.
Linking up with Patti's Visible Monday HERE at Not Dead Yet Style, Catherine's #iwillwearwhatilike HERE at Not Dressed As Lamb, and Cherie's Shoe and Tell HERE at Style Nudge.