A Dandy On South Broadway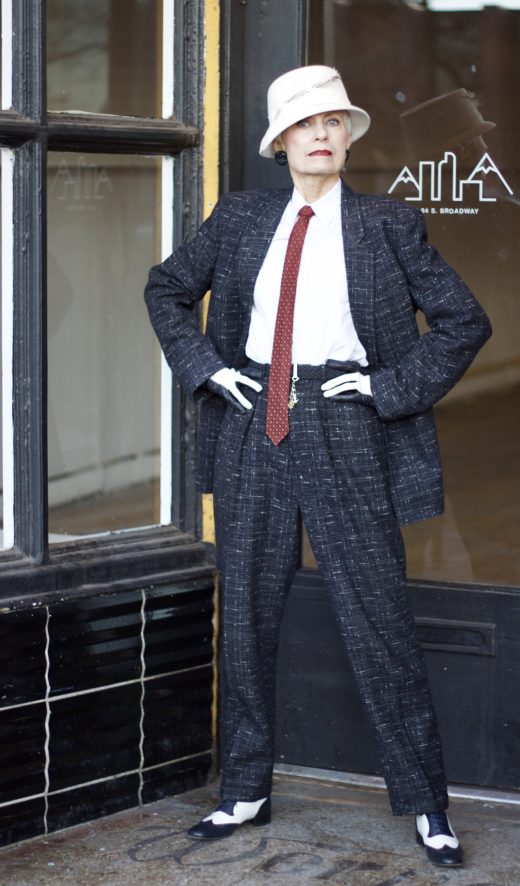 This vintage black and white English tweed suit belonged to my dear friend Tom who I shared an antique booth with in the 1990's.  Every weekend we would enjoy the wonderful world of estate sales.  He was looking for sheet music and I was focusing on vintage and hats. It was an interesting combination for the booth, but it is also a very rich and special piece of my history.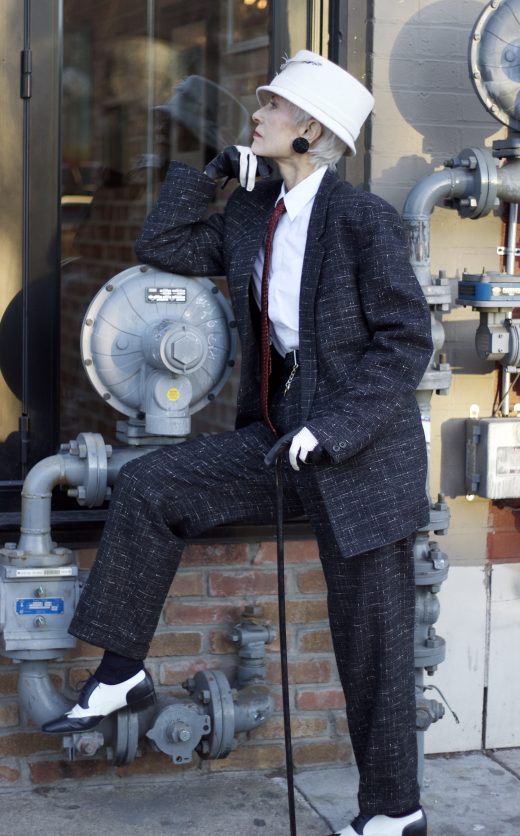 Tom no longer wore the suit, and asked me if I was interested in claiming it and giving it a new life.  I was and I did.  I had it altered to fit me by a tailor who had the ability to create magic, and I began wearing the suit about town and to work.  Obviously expressing myself creatively was more important to me than a promotion!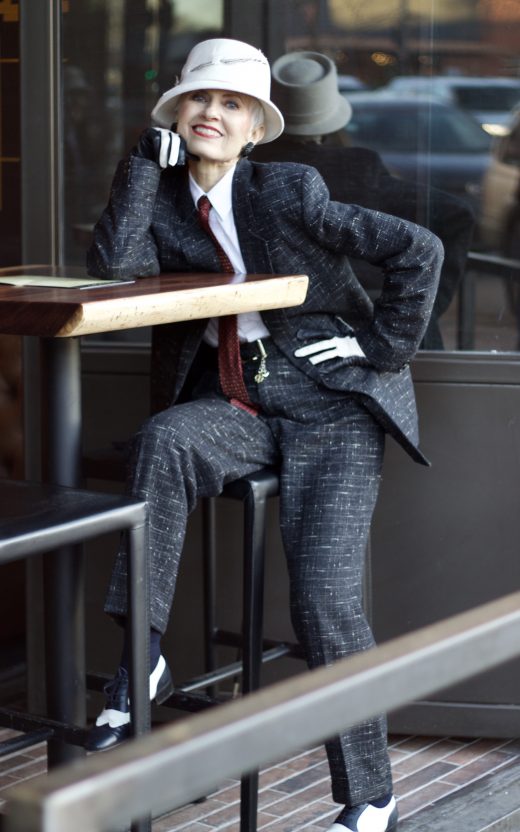 The suit had been hanging in my collection for years, and when my gaze recently fell upon its splendor, I began creating an ensemble,  It hung in the door frame of the hat room, and I was inspired every time I crossed its path.  Over time I brought out the vintage black and white Ferragamo wingtips, vintage black and white leather gloves, my father's vintage red patterned tie, one of my white shirts, and the white hat with black and white feather discovered at Lilliput Hats HERE in Toronto.  The vintage black beaded earrings were the finishing touch.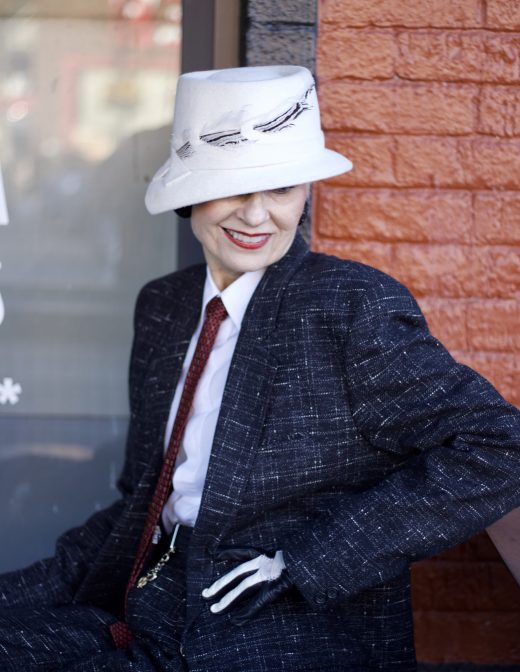 As for the black lacquered cane, it was used in my hat shop in the 80's to retrieve hats from high level racks.  I continue to use it today in the hat room for the same purpose. For today's post it serves as a playful accessory.
As with any outfit, there's always an associated background.  South Broadway in Denver is known for its antique shops (nearly 100 packed into 18 blocks), restaurants and bars, music venues and boutiques. I felt comfortable as a female dandy strolling down the streets of South Broadway and I found an article which spoke to me on The Cut, "An Ode to That Rare Creature the Female Dandy." HERE  The female dandies of the past talked about their love of dressing for themselves, which resonated with me. I have more possibilities for creating similar looks waiting in the wings. Isn't it all about fun and self-expression?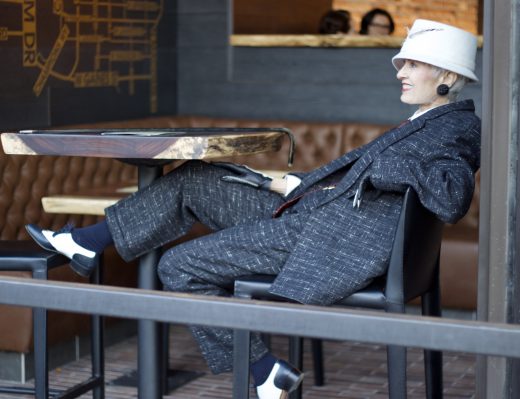 Photos By Daniel
Linking up with Patti's Visible Monday HERE, Catherine's #iwillwearwhatilike HERE at Not Dressed As Lamb and Cherie's Shoe and Tell Fashion Link Up HERE at Style Nudge.
[contact-form][contact-field label="Name" type="name" required="true" /][contact-field label="Email" type="email" required="true" /][contact-field label="Website" type="url" /][contact-field label="Message" type="textarea" /][/contact-form]