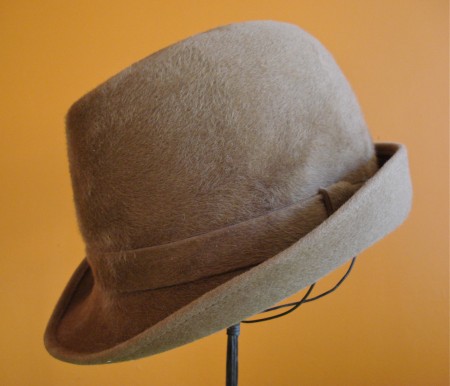 Photo by The Style Crone
Most hats deserve a close up, and this beautifully blocked taupe fedora 'shines' on one of the Style Crone's wire hat stands. Today was spent making follow up appointments following Nelson's hospitalization, so getting the perfect shot of this hat between tasks was the high entertainment of the afternoon.
And by the way, wearing a hat will get you a better seat at a restaurant.  Try it!!!