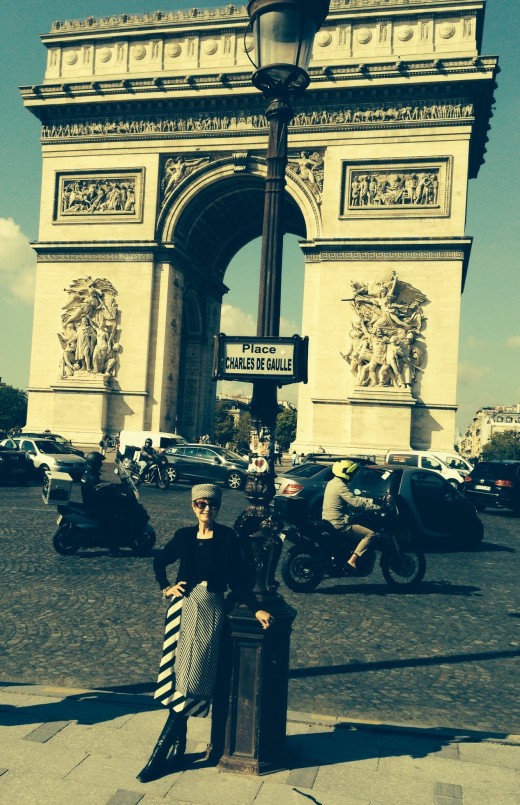 What to  write when a dream becomes reality?  I will have to reflect upon what it means to me after I'm home.  I remain in the midst of the Paris adventure with Mr. J, and inhaling every extraordinary moment.  I will let my photos speak for themselves.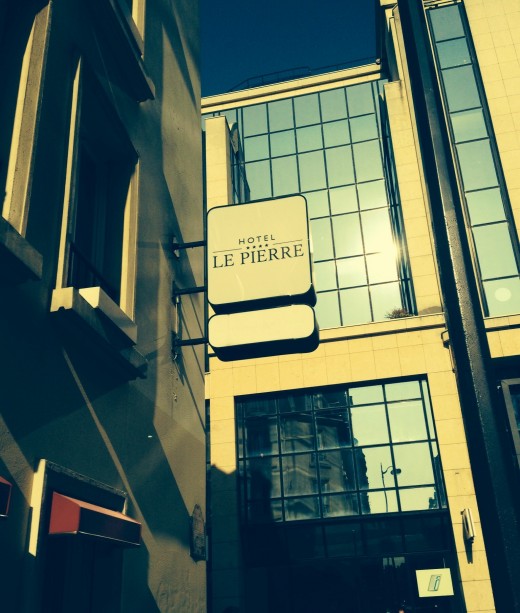 Our hotel is in a neighborhood not far from the Arc de Triomphe, and is very charming, with friendly and helpful staff.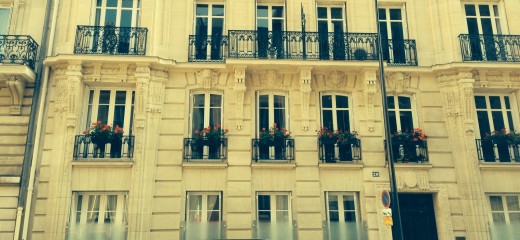 This is what I saw when I walked out of our hotel my first morning in the city.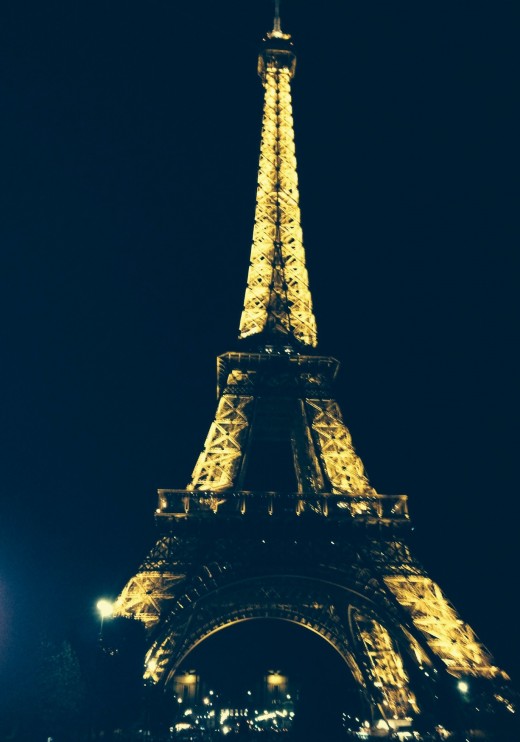 The Eiffel Tower at night is a wonder to behold!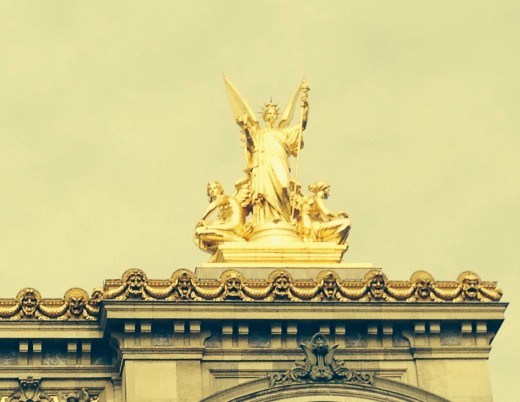 The very top of the Paris Opera House.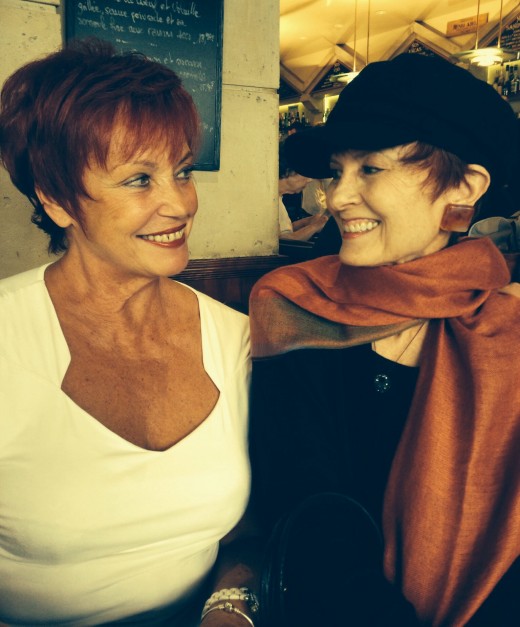 I met a beautiful Parisian woman at a cafe!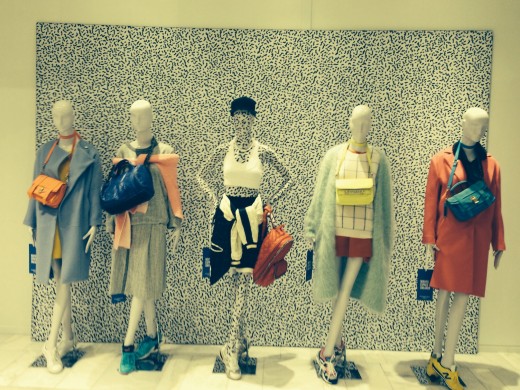 A display at Printemps Department Store.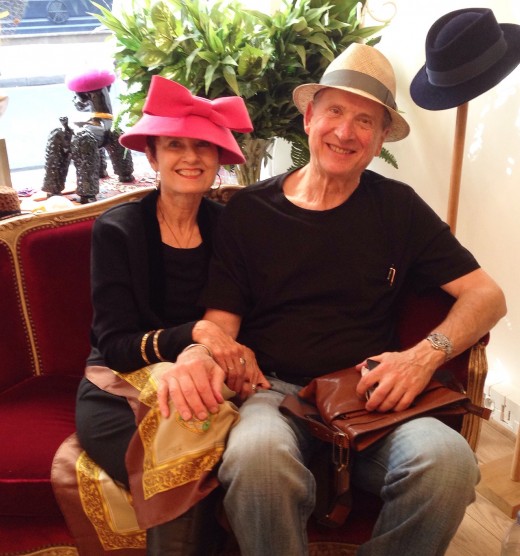 Hat shopping with Mr. J.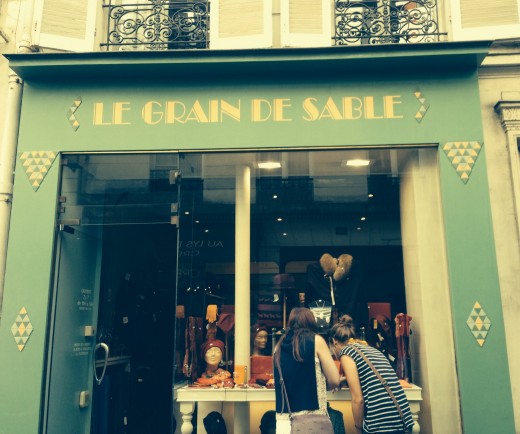 The hat shop in the Notre Dame area of Paris.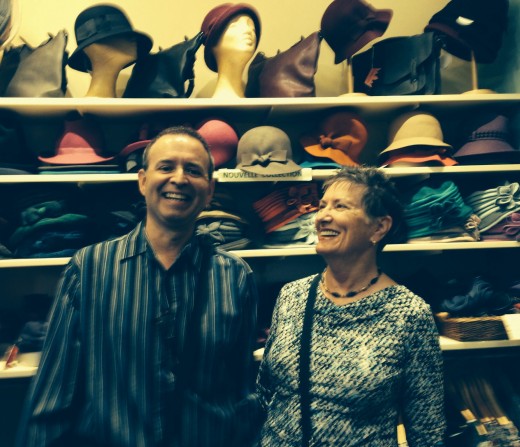 What are the odds that we would meet a couple from Denver in the hat shop?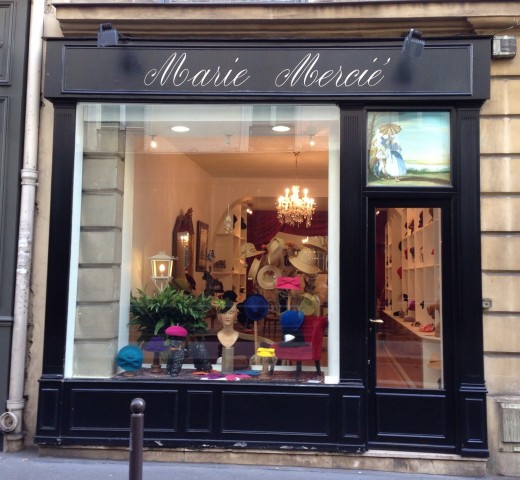 A wonderful hat shop in the Latin Quarter.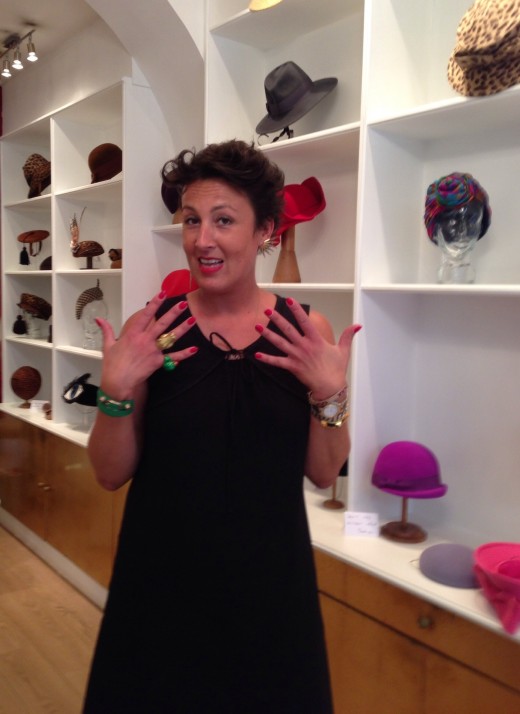 I discovered the perfect hat with the stunning Sandra's help.  Watch this space for its appearance on November's Hat Attack.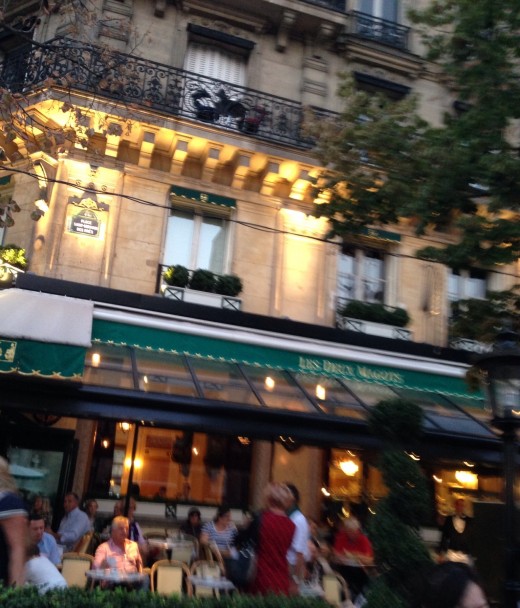 A cafe before a musical performance at a cathedral in the Latin Quarter.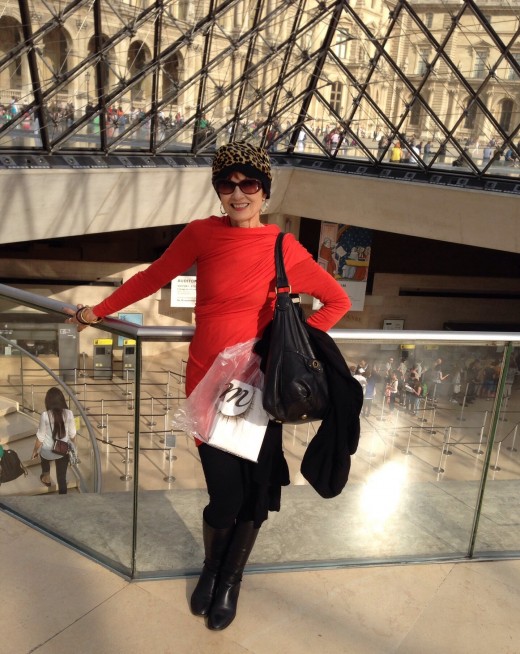 At the Louvre!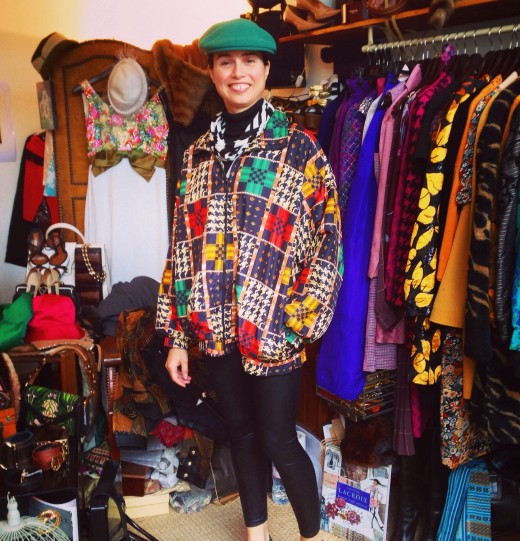 A beautiful Parisian flea market vendor.
Another fascinating Parisian flea market vendor.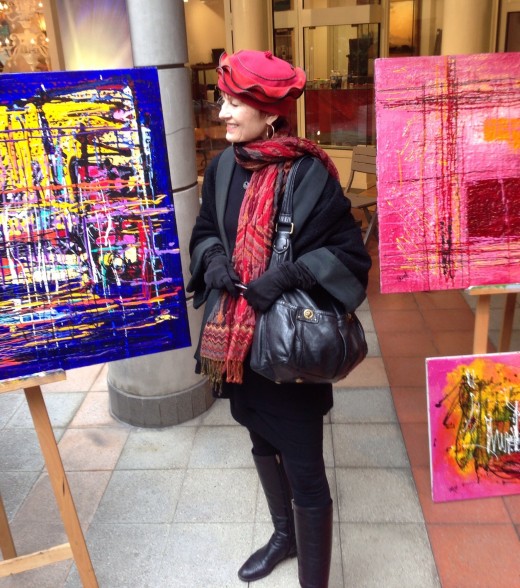 At a Parisian flea market surrounded by art.
I continue to blog on the fly, with limited details and a small selection of photos from my camera roll.  I'm having a fantastic time!
Thank you to all who contributed to October's Hat Attack, which remains open through Tuesday, October 7th.
Flying over to Patti's Visible Monday http://notdeadyetstyle.blogspot.fr/2014/10/visible-monday-140-full-over-full.html!