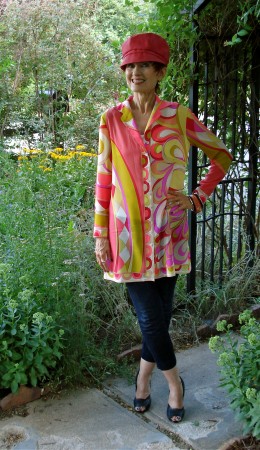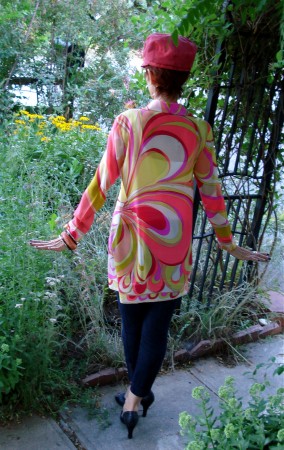 Photos by Kathleen and Lonnie
As The SC  dressed for several appointments yesterday, this vintage silk Pucci tunic flirtatiously caught my eye and within moments became the armor of the afternoon.  Its vibrant swirls drew me into its powerful radiating beauty and its colorful and playful pattens brought out a smile and warmed my heart. 'Corrective clothing' has mood altering properties, and with the addition of a hat reminiscent  of the 60's, lifted spirits were assured.  Could it be that outfits provide respite care?
I am determined to keep Style Crone alive, and though my blogging frequency has decreased, I will be posting as my process allows.  Thank you for following and for your encouraging, compassionate comments which make an immense difference during this transition.