Scarf Attack In San Francisco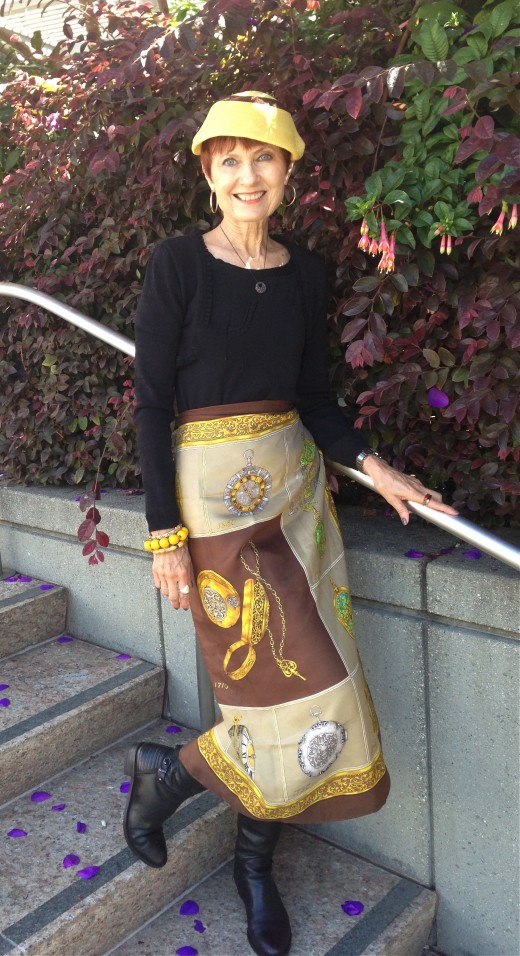 The SC and Mr. J traveled to San Francisco last week for a visit with friends, fun, frivolity and a health related appointment on the side.
My new strategy for carry-on involves the wearing of scarves as skirts.  I have a number of large vintage square silk scarves that I acquired at estate sales, and I can't think of a better way to display their patterns than to wear them over a simple black background.  Add a hat and accessories, walking boots that fit for the temperate weather and voila.  No need to check a bag!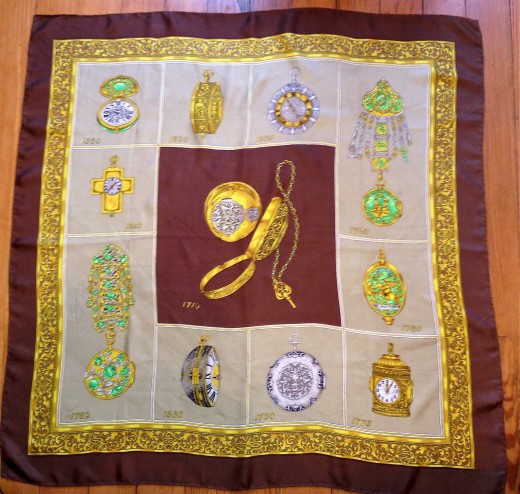 Pocket watches are the theme of this vintage estate sale scarf, which has been in my collection for  years.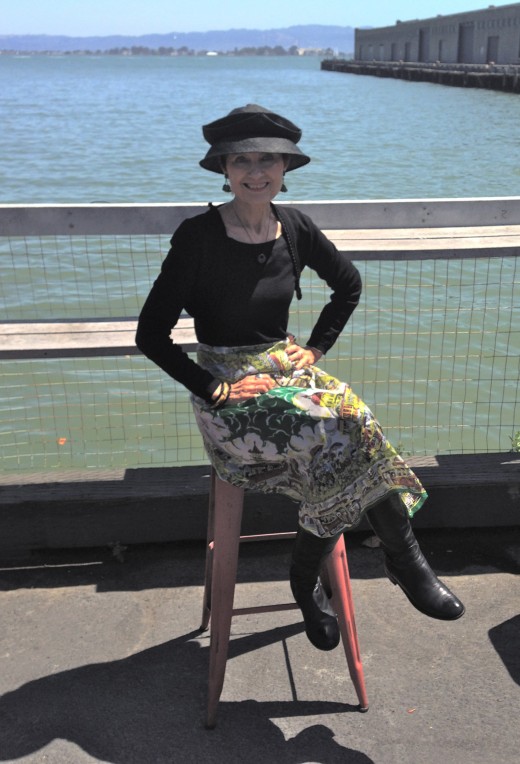 We explored many areas of the city, including the waterfront.  My San Francisco scarf came along for the ride, along with the Laurel Fenenga San Francisco collapsible hat perfect for travel, purchased at a Denver boutique in the 80's.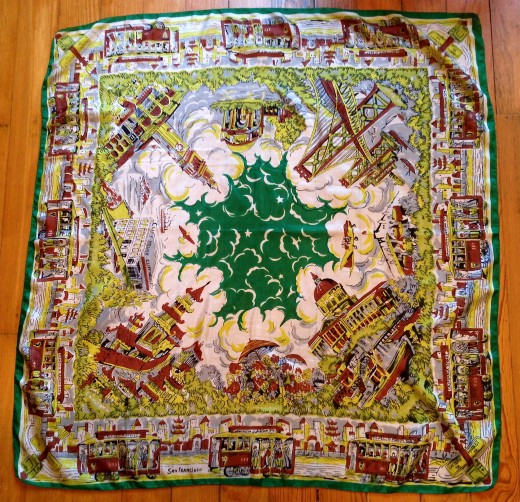 A highlight of our adventure was spending time in Berkley with Mr. J's friends, Barry and Debora Barkan HERE, who for many years have been involved in changing the culture of aging through their organization, Live Oak Institute HERE.   Their mission is "to develop communities that help all elders, even those who are the most isolated and disempowered, learn, grow, develop and shape their future."  One of their projects, the Elder's Guild HERE, focuses on conscious aging for the greater good.
It was a privilege to meet this creative and brilliant couple, and to learn about their lives and impressive body of work.  I'm continuing to integrate what I discovered regarding their "elder definition" HERE and their vision for change.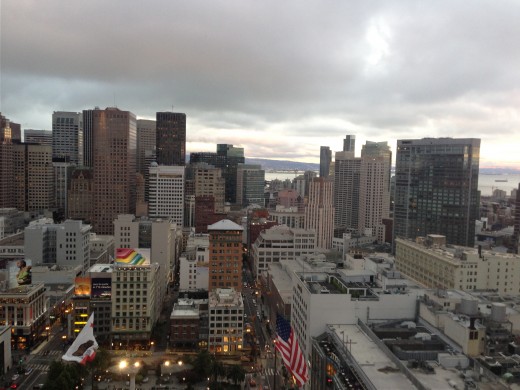 Thank you San Francisco, for your tantalizing restaurants, diversity of people, panoramic views, introduction to Home Made Jamz Blues Band HERE, sophistication and humanistic view of the world, and the opportunity to unplug and unwind.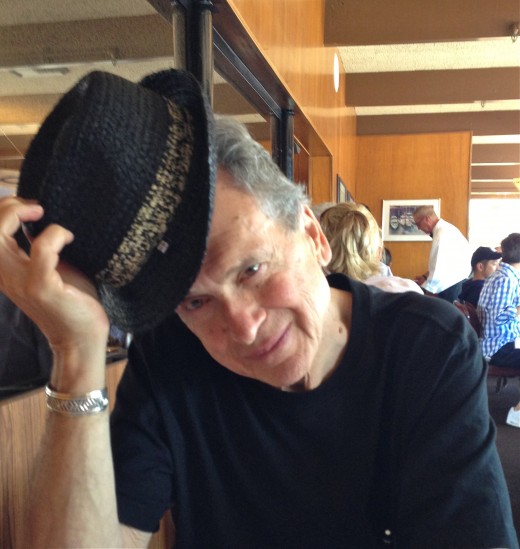 Thank you and a tip of the hat to Mr. J, for taking photos and for introducing The SC to fascinating friends.
The SC is off to participate in Visible Monday HERE at Not Dead Yet Style, where Patti is "mad for summer plaid!"  I'm also sharing my yellow hat with the creative Anne's 52 Pick-me-up: Sunflower HERE at Spy Girl.
HAT ATTACK #13 will be featured this coming Friday, August 1st.

Whoever wants to can join in!  Just compose a post that includes any hat, headwrap, headpiece, fascinator, hair flower, headband or other adornment for your head and join the party.  Participation will be open for one week, or through Thursday, August 7th. Follow the directions HERE provided on Style Crone to post your photo and hope to see you there!