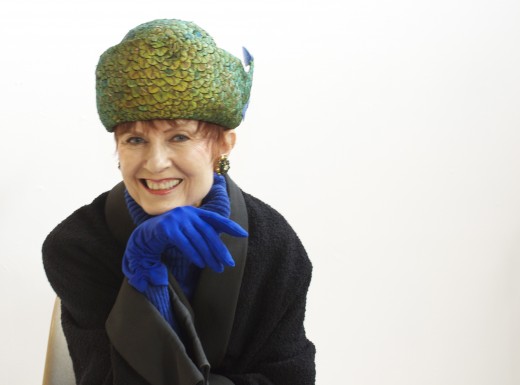 The hat for February's Hat Attack is a vintage peacock feathered Jack McConnell beauty that was gifted to The SC years ago by a dear friend.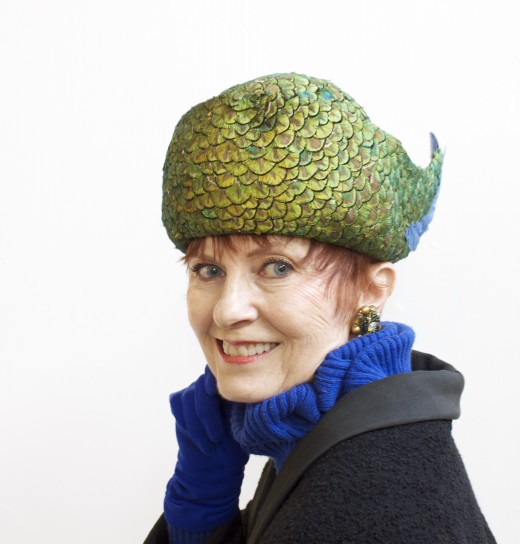 When not on my head it rests on a hat stand on top of a secretary that sits in the dining room, which contains a few of my favorite hats on shelving behind a glass door.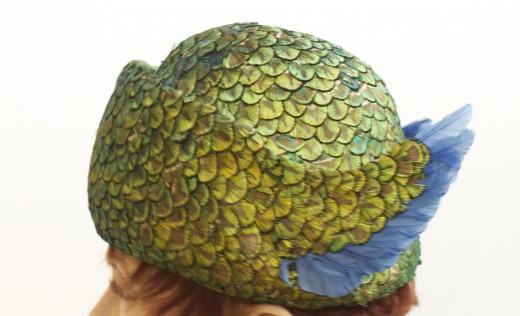 I display my hats as art in almost every room in my home, surrounding myself with splendor.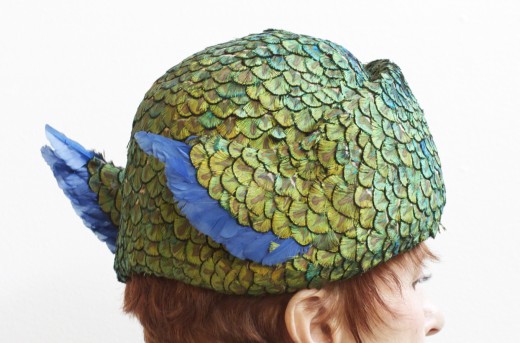 I can't resist a hat with feathered wings, which when worn, gives me the sense that I can fly into new and uncharted territory.  Perhaps wearing this hat for just a few minutes every morning would instill  courage as I approach my day.  A daily crowning, as described by Tamera of the blog Tamera Beardsley HERE.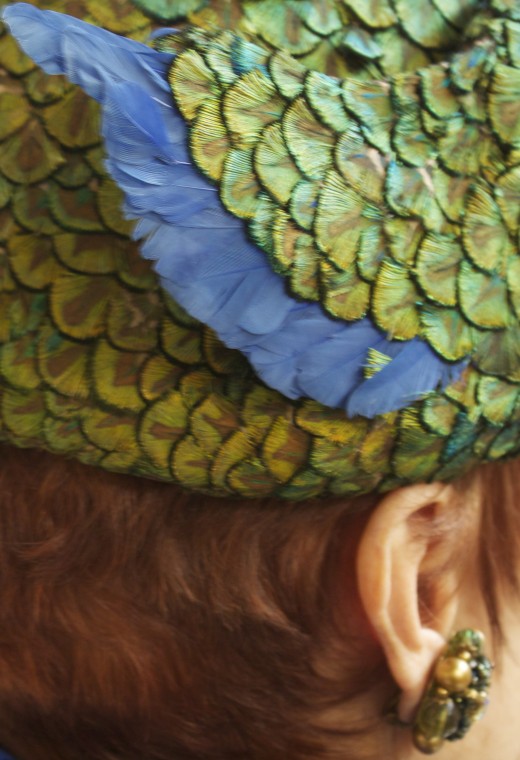 A close-up reveals the hat's intricate layering of peacock feathers, and has me wondering about the artistic process that went into its creation.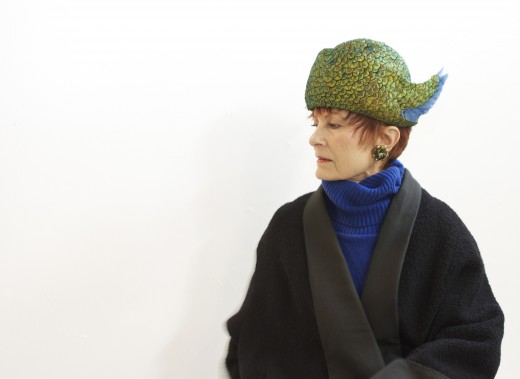 Photos By Daniel
This ornate piece of headwear is worn on only very special occasions, one of which is Hat Attack for the month of February.
I'm linking up with Rebecca's Eccentric Glamour HERE at The Clothesline!  This is Rebecca's second party, and she shines in this post.  Also joining the party at Sacramento's Share-in-Style HERE at Mis Papelicos.
Now it's your turn to throw a little headwear love my way!
Please display your hat, headwrap, headpiece, fascinator, hair flower, headband or other adornment for your head that you adore, give The SC a FEBRUARY HAT ATTACK  and kindly link to Style Crone somewhere in your post. Can't wait to see the beautiful contributions that you share throughout the next week. Participation will be open through Saturday, February 7th.
[inlinkz_linkup id=491277 mode=1]