Balefire Goods: An Artisan Jewelry Gallery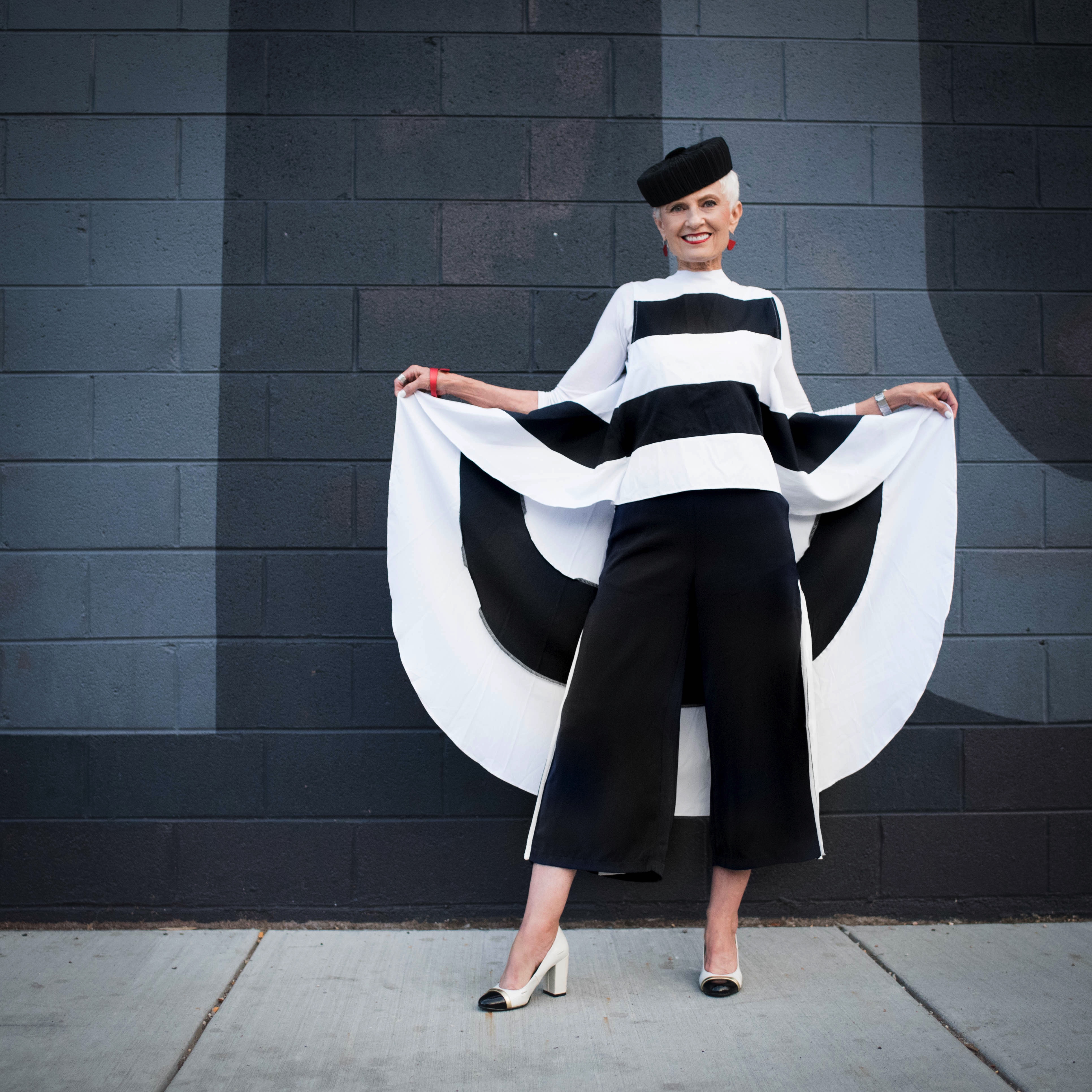 The artisan jewelry gallery Balefire Goods hosted a pop-up shop for Marigold Shadows, a clothing designer based in Los Angeles. Their designs are statement pieces, both funky and bold with interesting lines and shapes.  It was a pleasure to feature these magnificent pieces in honor of Marigold Shadow's Denver debut.
I'm wearing the Augustini striped twirl top with the Augustini flare pants.  This versatile swirl top can be worn with its skirt flowing with movement, or belted for an entirely different feel.  There's nothing like having several outfits in one!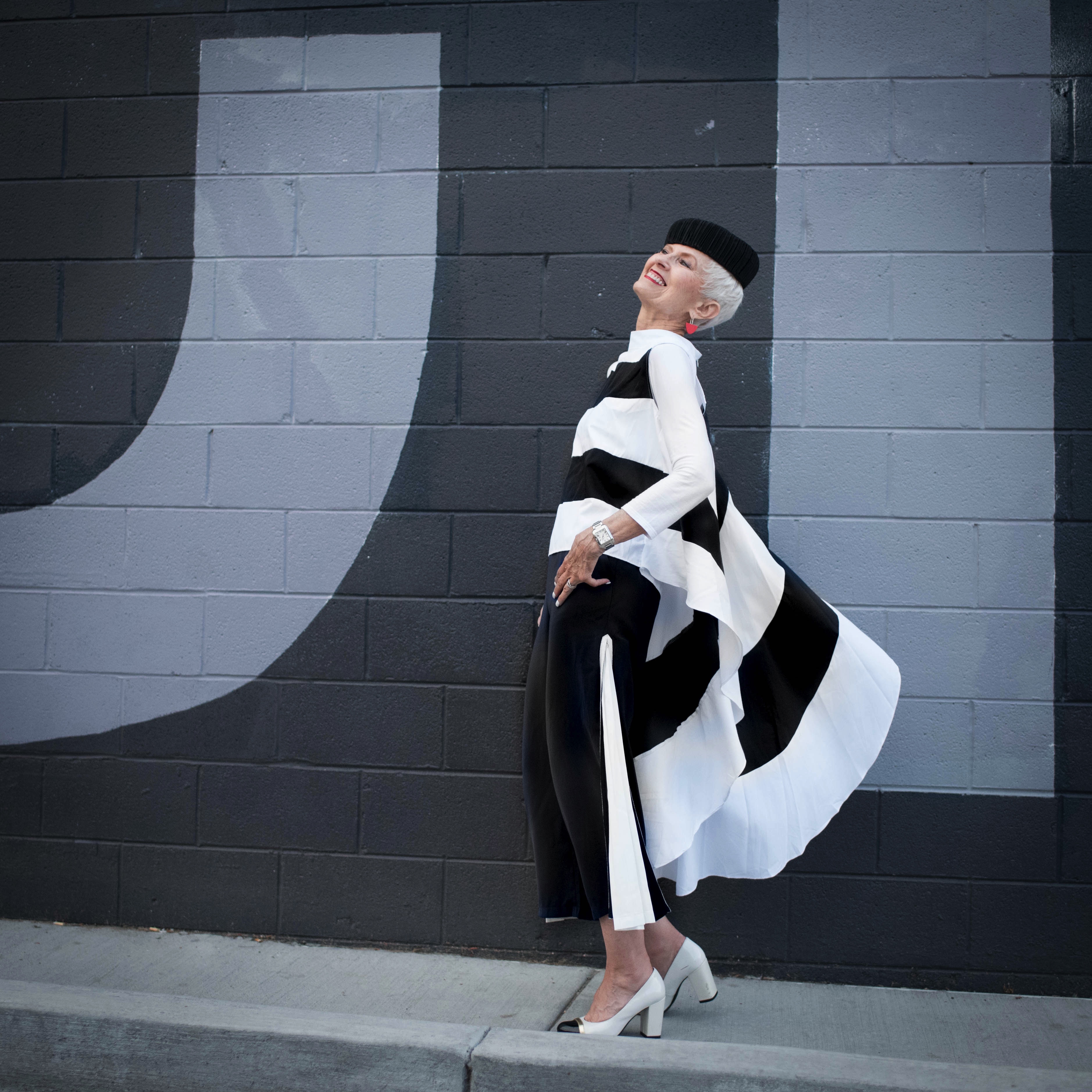 Balefire Goods, the host of this fun-filled pop-op, is an artisan jewelry and craft gallery that brings together some of the best in contemporary, handmade jewelry from artists, metalsmith, and jewelers from around the globe in addition to showcasing local art, home goods, personal accessories, and other modern craft items.  Located in charming Olde Town Arvada, just outside of Denver, Balefire Goods is a jewelry gallery that features treasures that inspire and appeal to my aesthetic.
The red anodized aluminum earrings and bracelet, which can be found at Balefire Goods, are designed and handmade by sculptor and jeweler Victor Kalinowski of Kalinowski Jewelry in Melbourne, Australia.  They pair nicely with the swirl top and flare pants.  I personalized this ensemble with a jaunty black estate sale hat and estate sale patent leather pumps.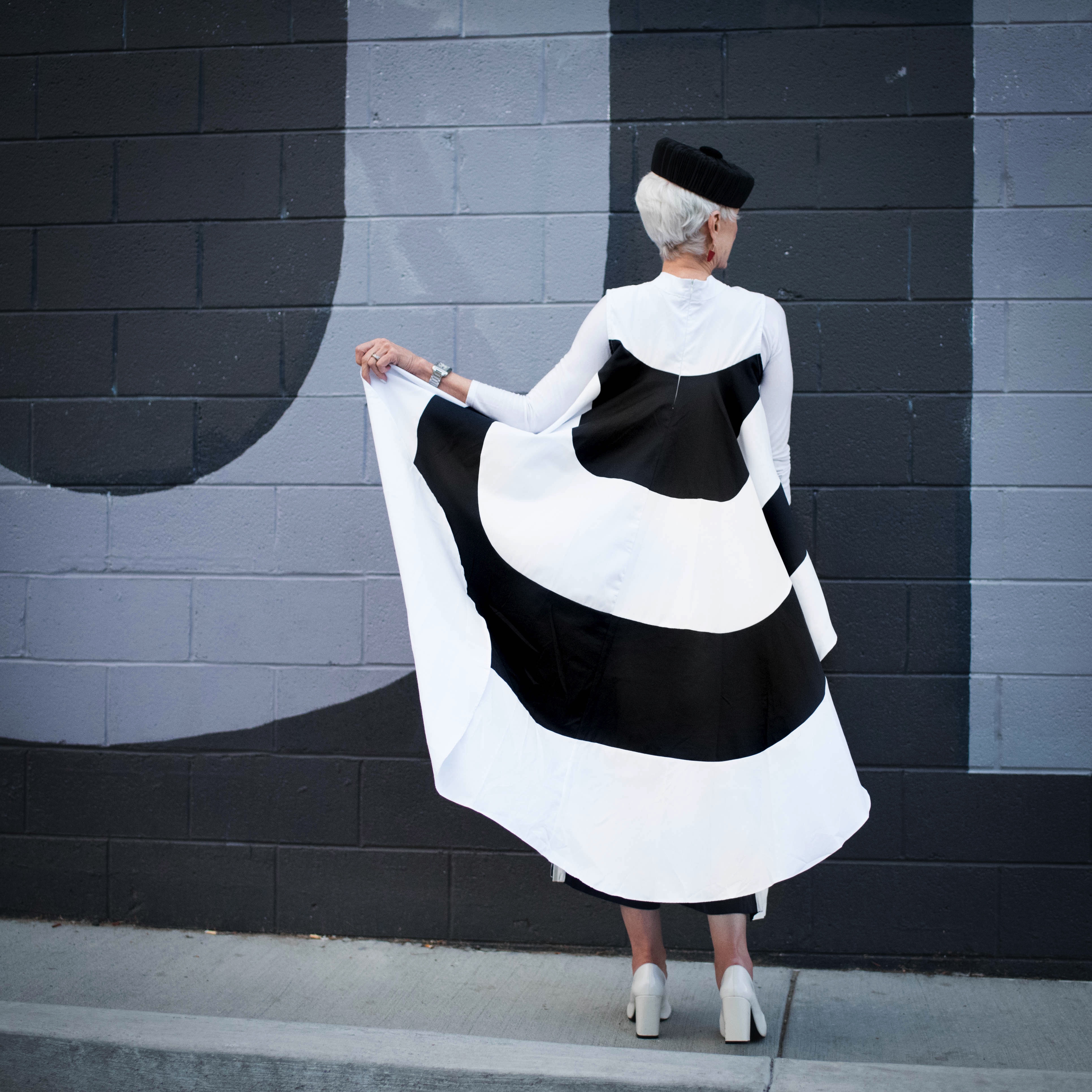 Jamie Hollier, the founder of Balefire Goods, studied both Art History and Metalsmithing as part of her Bachelor of Fine Arts, and is focused on building a collection that highlights creative and well-made jewelry for an assortment of tastes and budgets.  Jamie and custom jeweler and metalsmith, Jamie McLandsborough, have designed and launched their very own line of custom commitment jewelry – Kindle: 'Rings you will love for a lifetime.'
This collection can be customized in a diversity of ways to create your perfect ring. 
Handcrafted in Denver, CO, these rings are well suited for a wide array of lifestyles, and anyone that is active and wants comfortable jewelry, with well-built designs that can stand up to a day (or a hundred days) in the mountains or ocean.  The Kindle lookbook can be reviewed in its entirety HERE.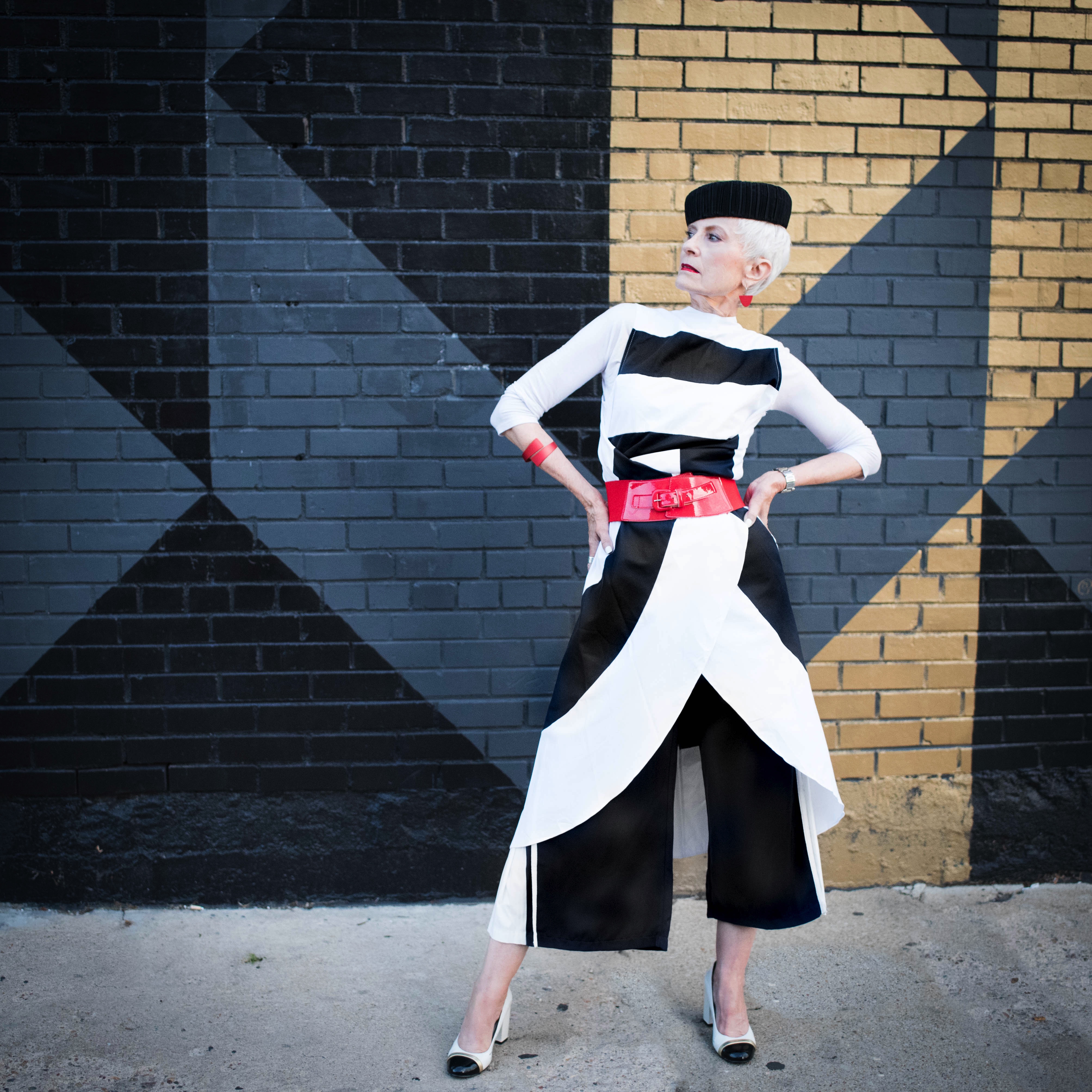 One of the thrills of blogging is meeting new entrepreneurs and artisans in Denver and beyond. Discovering the gem that is Balefire Goods was an experience that enlivened the senses.  Jamie and her staff are warm and knowledgeable.  I could spend hours pursuing the beautiful and unique pieces in their gallery.
Balefire Goods is celebrating their one year anniversary, and in honor of this milestone, Jamie is offering a discount to Style Crone readers and followers. The code "1YearParty" provides $20 off a purchase of $100 or more and is good through 10/17-11/17.
This is a sponsored post, and my enthusiasm for this business is heartfelt and genuine. I love to support like-minded people in their quest to achieve their dreams.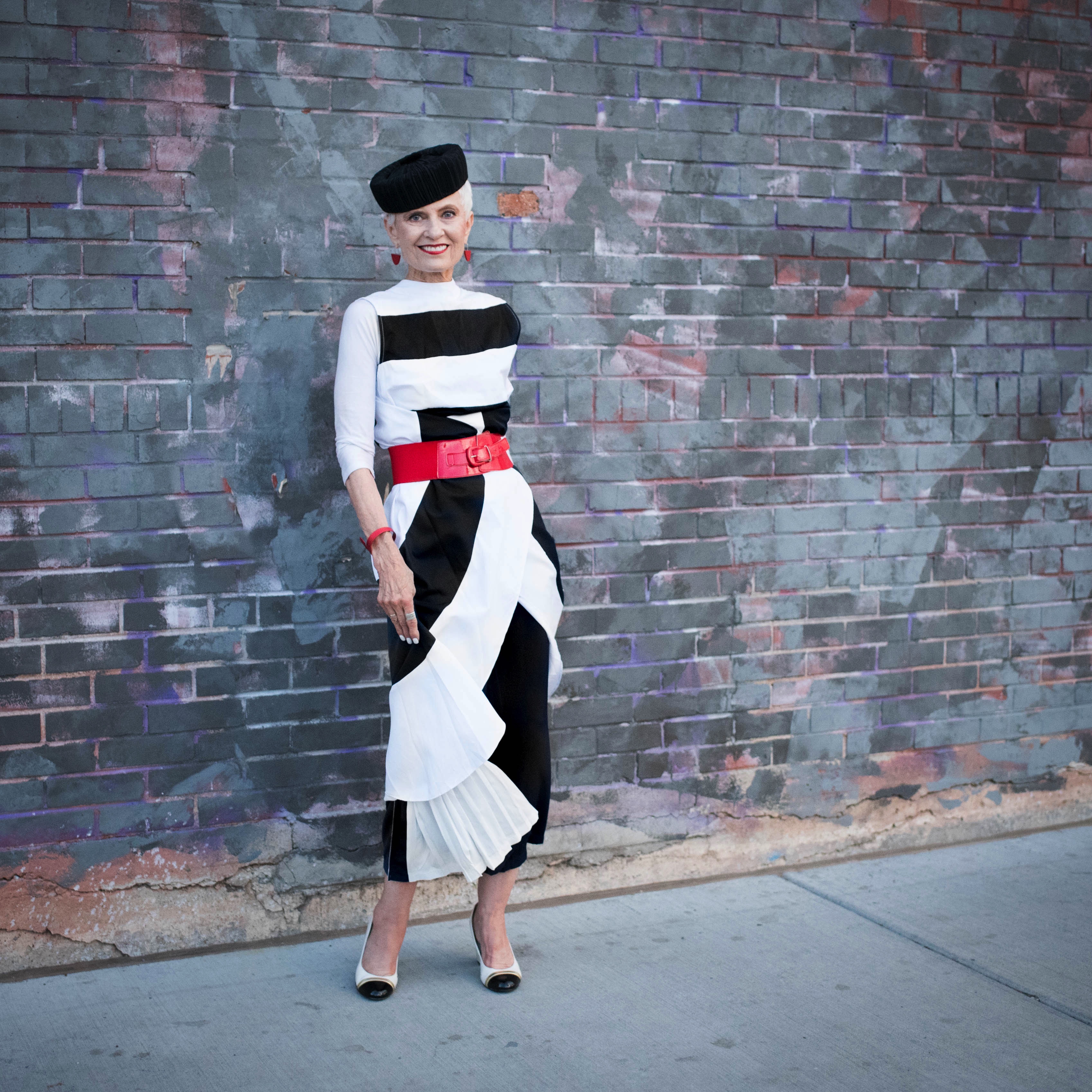 Photos By Jenna of Westbrook Photography
Linking up with Patti's Visible Monday HERE at Not Dead Yet Style, Catherine's #iwillwearwhatilike HERE at Not Dressed As Lamb, and Cherie's Shoe and Tell Fashion Link Up HERE at Style Nudge.