The Yellow Feather Hat At Union Station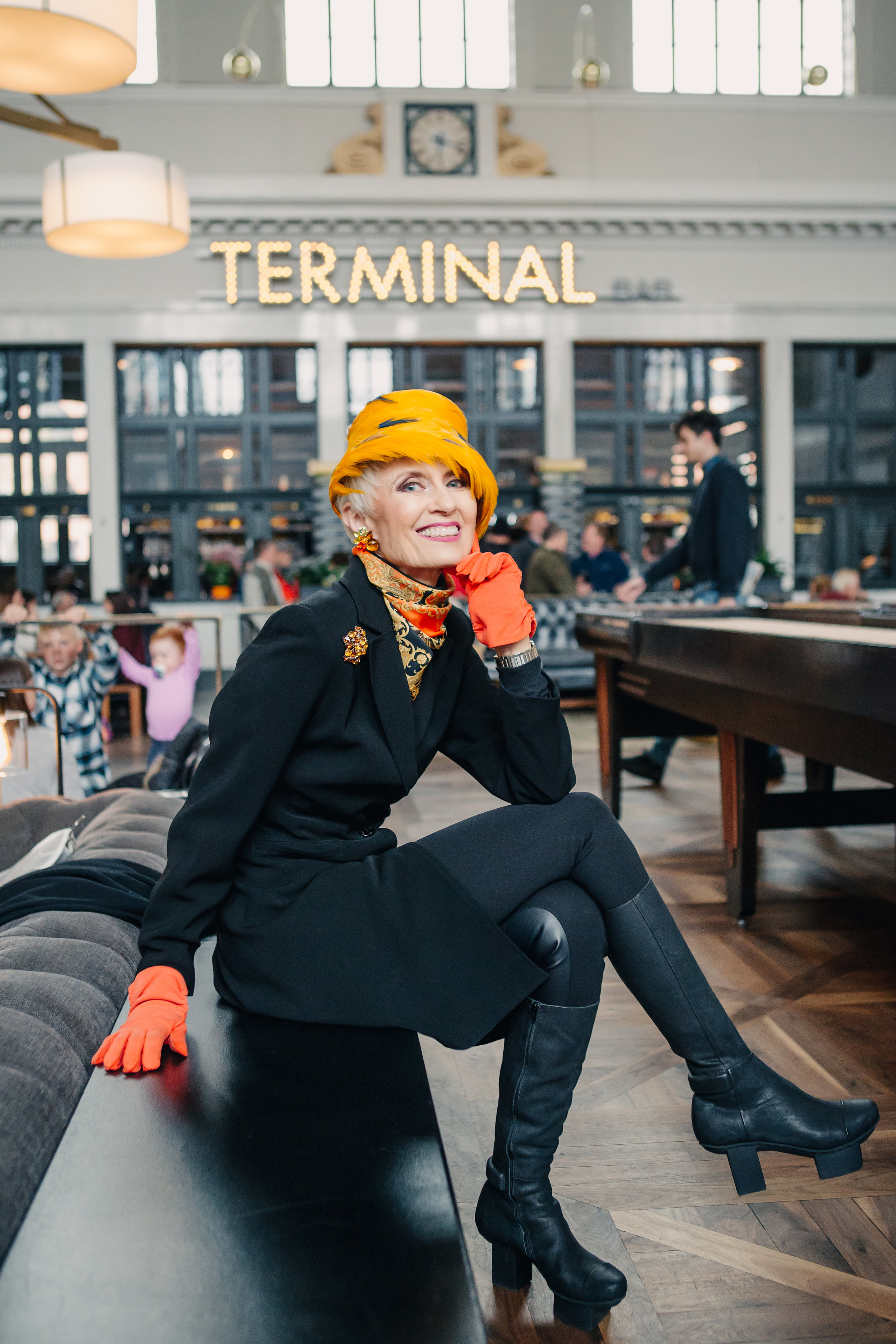 It was a cold and rainy day in Denver and Union Station was the place to be.  It gave me the opportunity to wear boots, which will most likely be the last time before summer's heat takes me into sandals and slides.  These beauties by the German company Trippen make me feel elevated and called for this vintage yellow feather hat with wisps of black.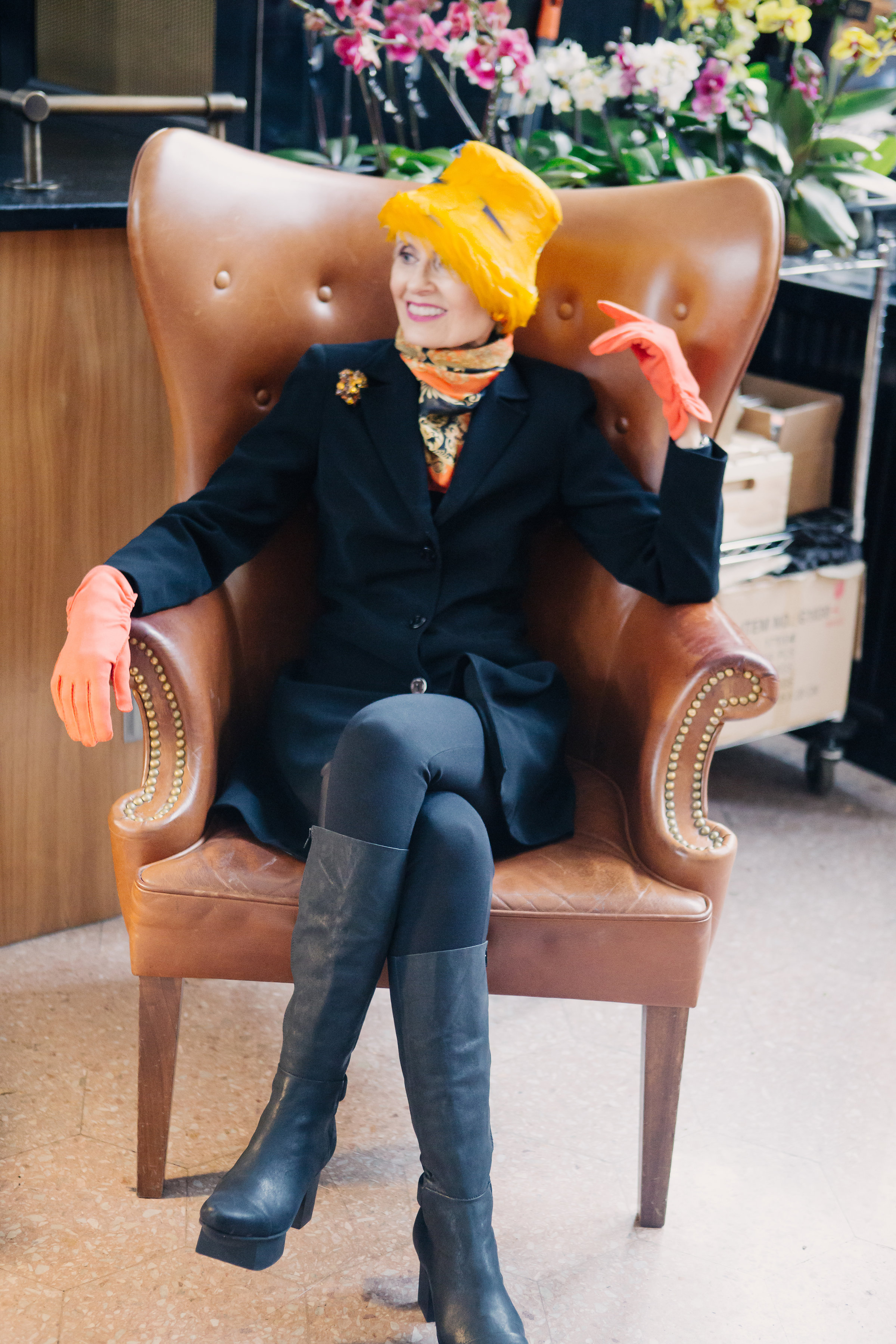 This chapeau has been calling to me since it was gifted by a wonderful and generous woman during a holiday season a year and a half ago.  I was thrilled when I received it and it has been waiting patiently for the perfect outing.  It has a 60's vibe and its feathers drape playfully across my forehead. It allows for an interesting view of the world beneath its feathery fringe.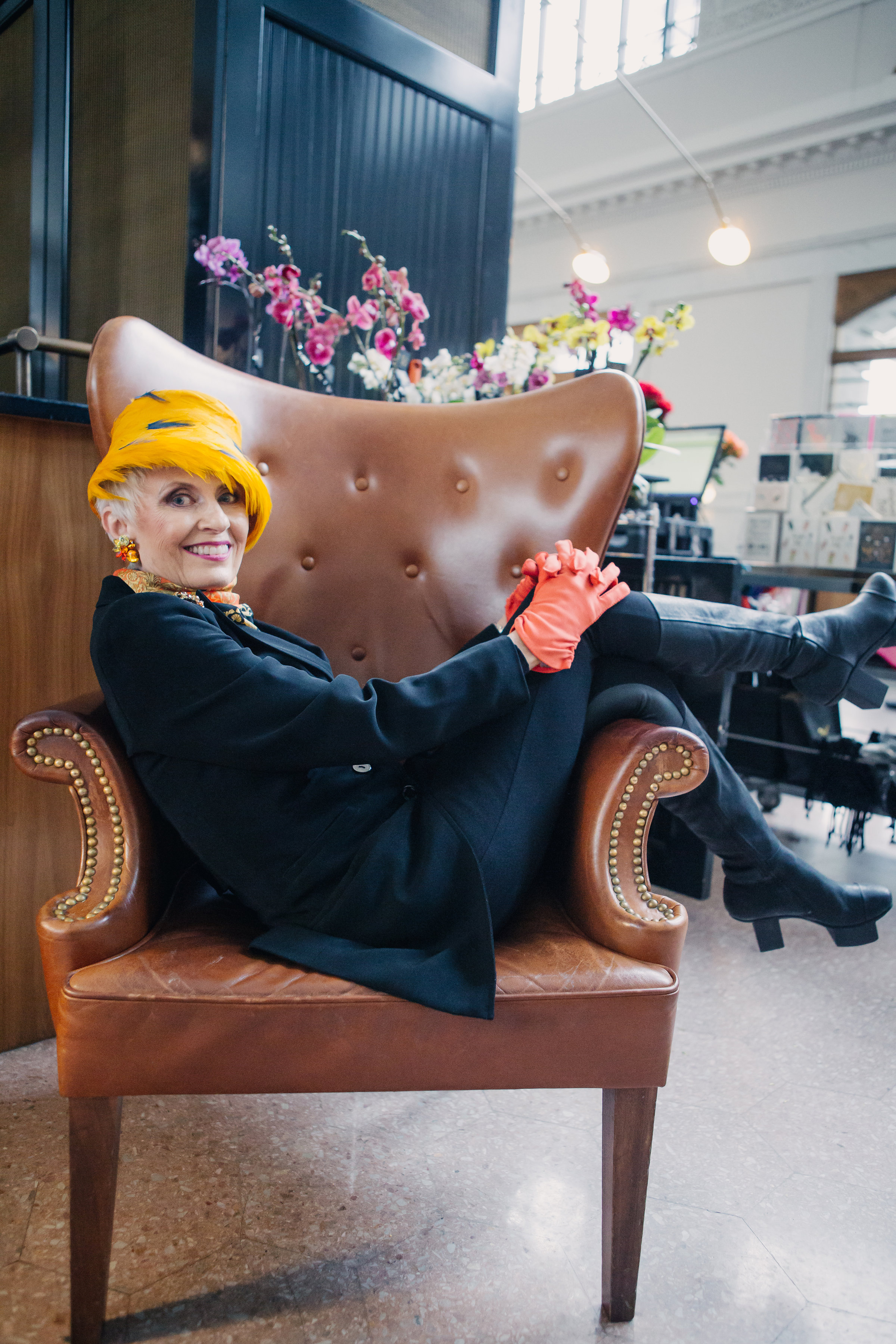 The gloves, jewelry and scarf are of course vintage, having been discovered at estate sales over the years.  I have a love of mixing vintage with modern and shopping my closet on most days.  That doesn't mean that I don't succumb to beautiful discoveries along the way.  Downsizing has not yet become a habit that I have embraced. At this point my home contains the estate sale of a hat lover's dream.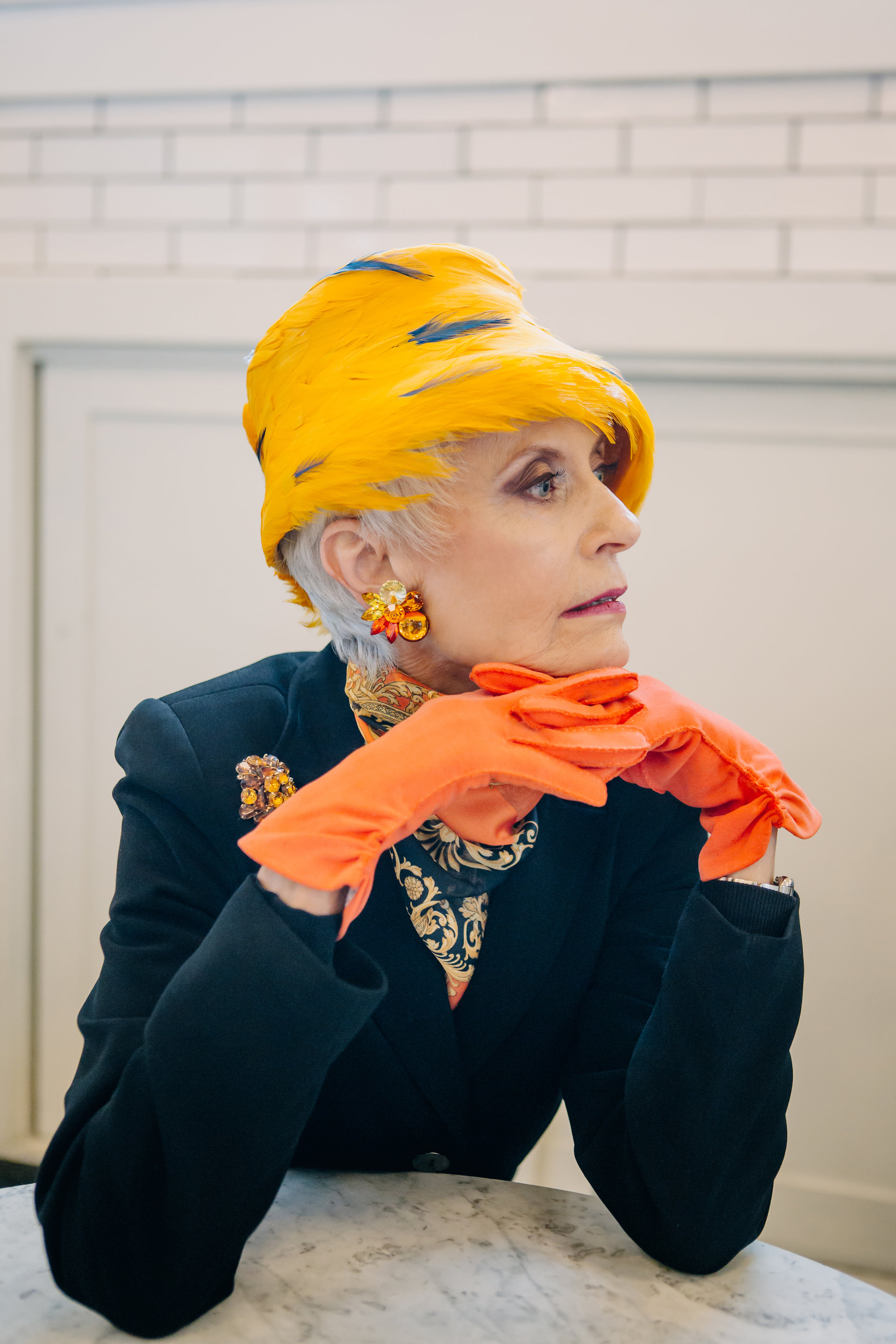 Photos by Blake Jackson HERE and Makeup by Nicole Marie Makeup HERE
Linking up with Patti's Visible Monday HERE, Catherine's #iwillwearwhatilike HERE at Not Dressed As Lamb and Cherie's Shoe and Tell Fashion Link Up HERE at Style Nudge.