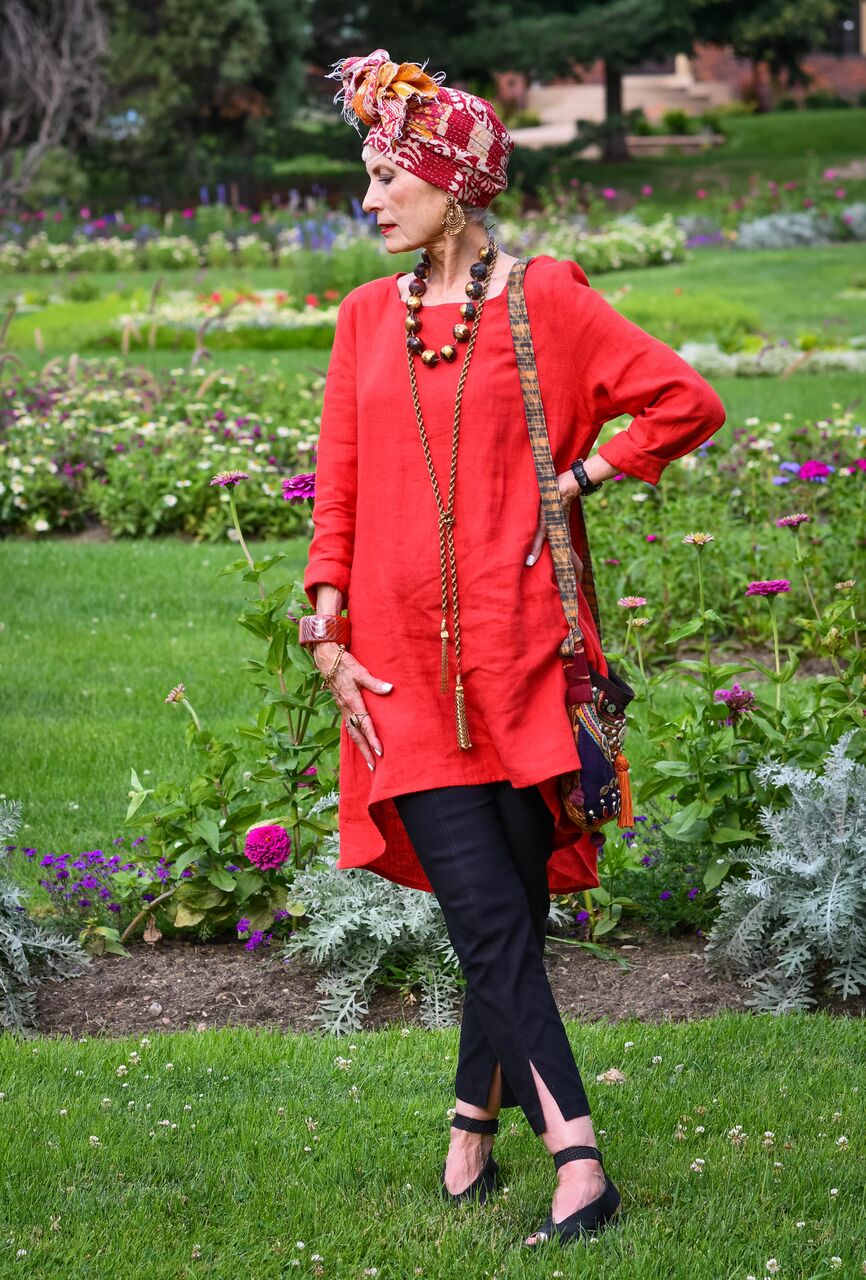 I love traveling with Mr. J.  We explore new cities and countries together in harmony, seeking out diversity and the beauty of the areas that we visit. I find that it expands my understanding of differences and exposes me to new people, cultures, and lifestyles. Below I've compiled a list of the gifts that travel provides.  You may have other benefits that you've experienced in your life which I would love if you would share in the comments below.
Improves social and communication skills.
Creates memories.
Helps you achieve original and creative thoughts.
Broadens your horizons.
Enhances your tolerance for uncertainty.
Boosts your confidence:
Provides real-life education.
You experience the interconnectedness of humanity.
You realize that we all share similar needs.
Helps you have fun.
Helps you get to know yourself.
You realize how little you know about the world.
Sharpens the mind and changes perspective.
You appreciate home more.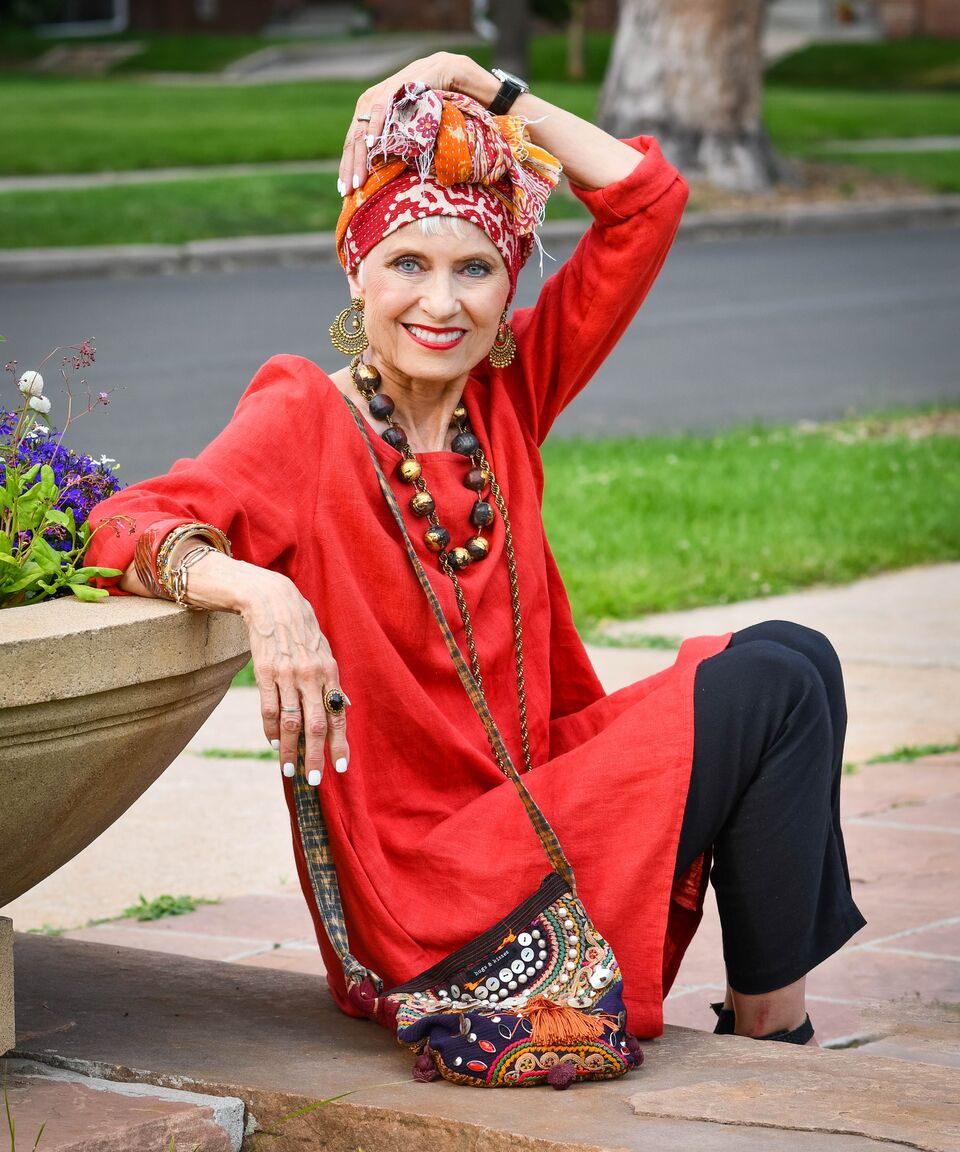 It's a privilege to have the opportunity to travel during this era of my life.  I usually follow a process before a trip, which includes searching for milliners and contacting them before my visit.  Finding unusual shops and artists happens organically.  One contact leads to another, and I always return home exhilarated, having met new, talented and interesting people who I continue to have relationships with into the future. For this I am incredibly grateful!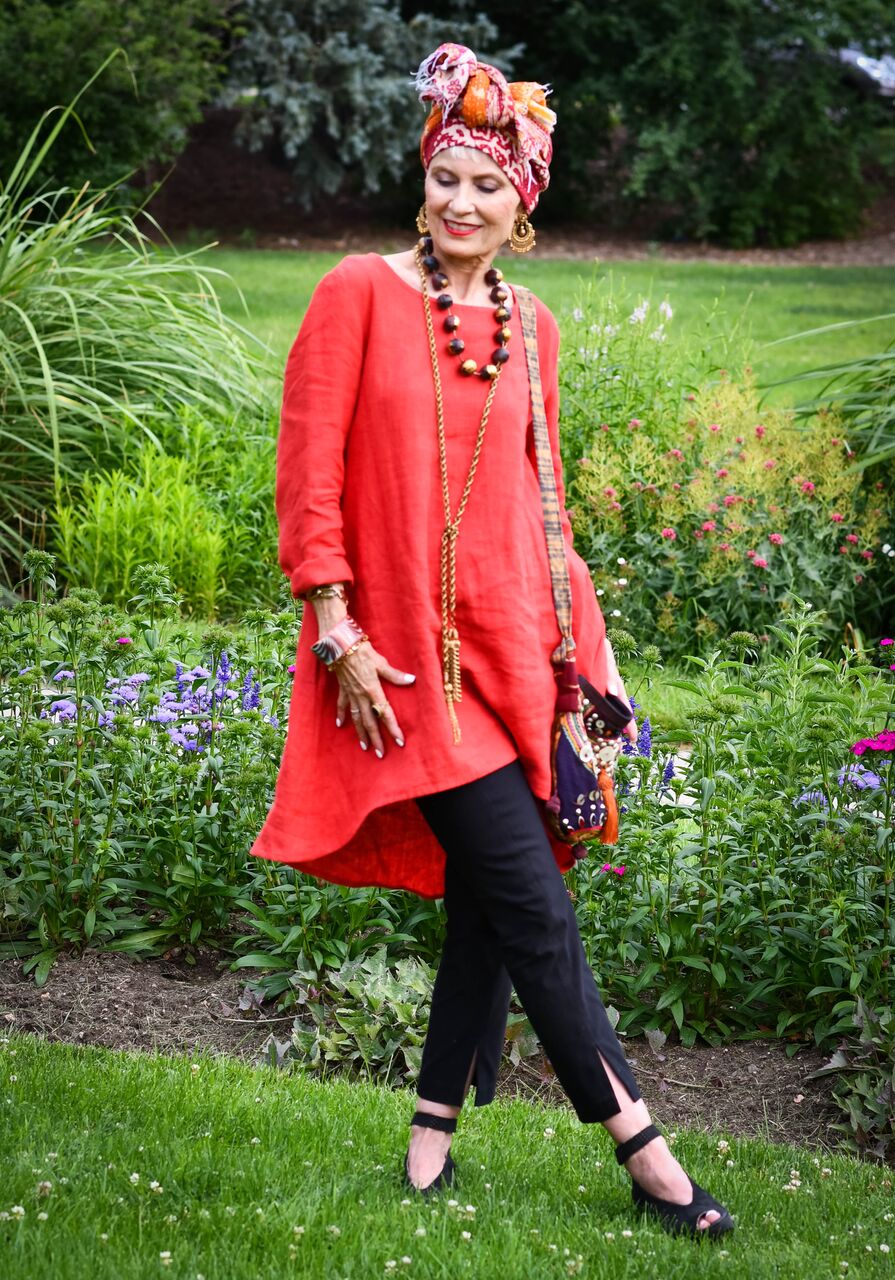 This summer we traveled to Atlanta, where I met up with my gorgeous blogging friend Jean of Dross Into Gold.,which I blogged about HERE. Knowing someone in a new city that has similar interests makes the discovery process easy.  Jean took me to Ready Trading Clothing during a tent sale. Judging by the crowd, this was a popular and well attended event.  Lee, the kind and generous owner of this shop specializing in naturally beautiful clothing designed and produced locally and in the US, supports artists and sustainability. I couldn't resist some of her linen offerings!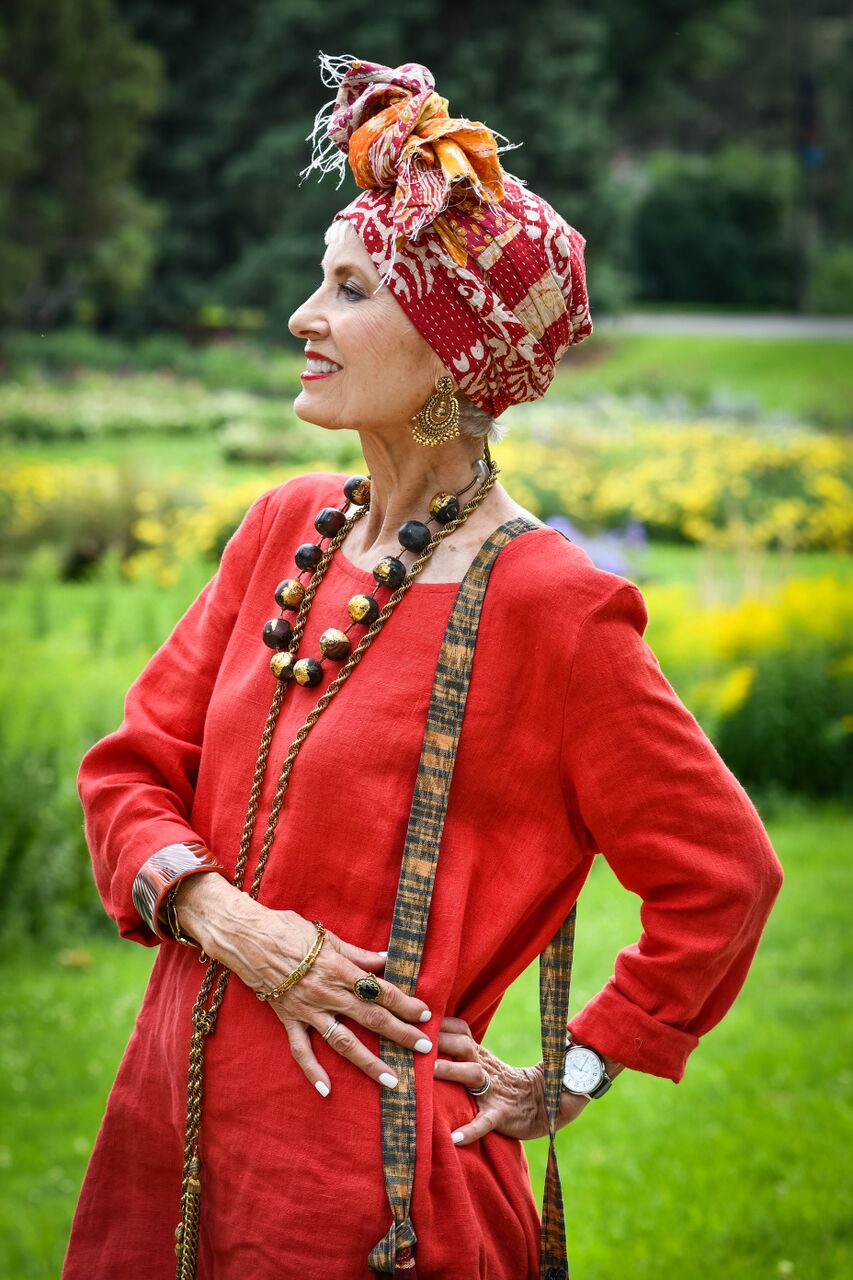 Photos by Daniel
In the above photos I'm wearing a red linen tunic and patterned linen scarf as headwrap from Ready Trading Clothing.  My jewels and hand-made bag are from estate sales or gifted.  Fly London shoes and black cropped pants found at a summer retail sale finish off the ensemble that was a result of my Atlanta adventure.  I love wearing my travels, which evokes magical memories of journeys into the previously unknown.