Dementia Prevention Strategy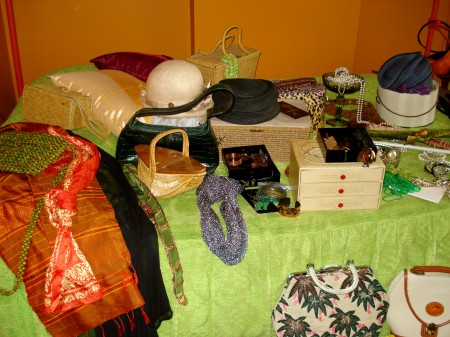 Photo by The Style Crone.
It takes perseverance, effort, and focus to put together an outfit.  It also involves a great deal of pleasure and fun.  Finding the perfect hat, pair of shoes, piece of jewelry or bag, or any other item hidden deep within an inventory category uses my brain in ways that are similar to completing a crossword puzzle or sudoku. The Style Crone believes that assembling an ensemble is really putting together a puzzle just like any other dementia prevention strategy.  It is the manifestation of a visualization and it contributes to my health. The process can appear chaotic and challenging, as documented in the photo above.  But order always prevails and I usually become reacquainted with something of beauty that had been forgotten.  Sounds like life to me and what a glorious way to spend time!