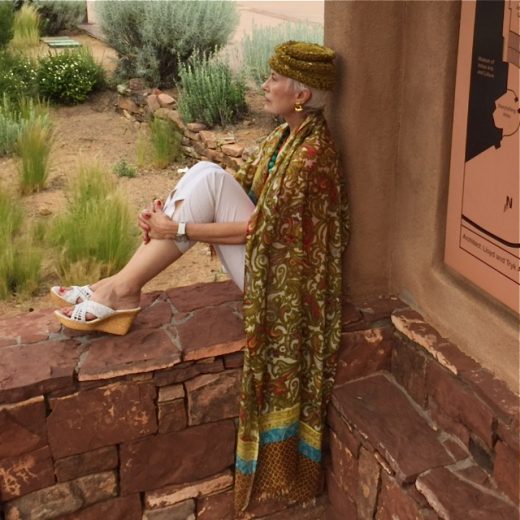 It's been over a month since Mr. J and I traveled to Santa Fe, New Mexico for a brief hiatus from our usual routine.  It's one of my favorite destinations, with its slower pace, gorgeous views, high concentration of artists and eclectic restaurants.  And fabulous array of vintage, thrift and consignment shops!
One of the first adventures on our agenda was a visit to Museum Hill and the International Museum of Folk Art HERE.  The Apache Warrior sculpture outside the museum created a majestic presence as it emerged on the skyline.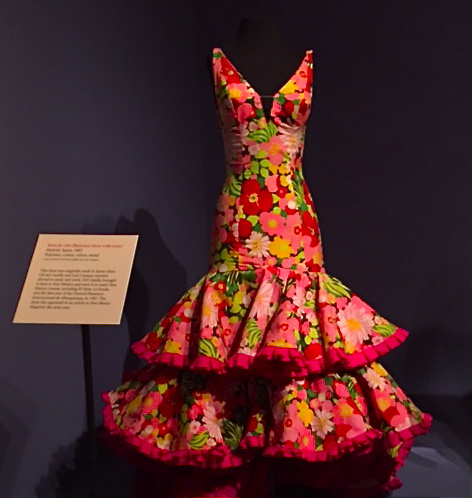 The Flamenco Exhibit traced the history of dance from Spain to Santa Fe through costumes and interactive displays.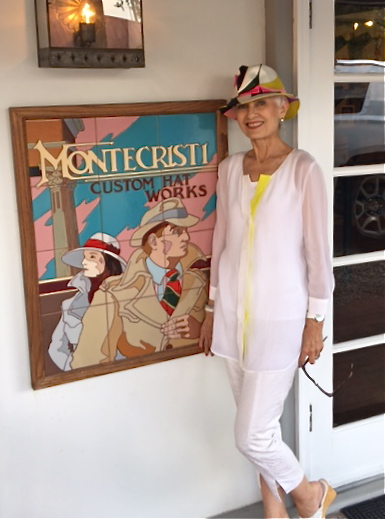 No adventure is complete without an exploration of headwear.  Montecristi Custom Hat Works HERE create their hats on site and we were thrilled to observe hat making in process.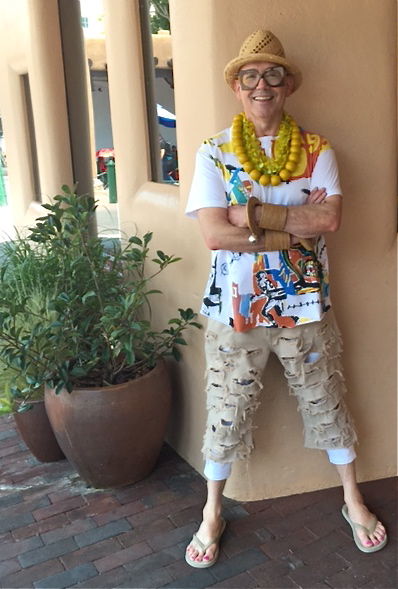 It was an exciting surprise to run into Orren, who was featured in Ari Seth Cohen's book Advanced Style Older And Wiser HERE.  He is a Santa Fe resident and we first met at Ari's book signing in NYC in April of this year.  He is wonderful!  So much fun and very stylish!  Interestingly enough, we met again two days later. It was before noon, and he was wearing black sequin pants and I was decked in rhinestones.  It's a small "Advanced Style" world!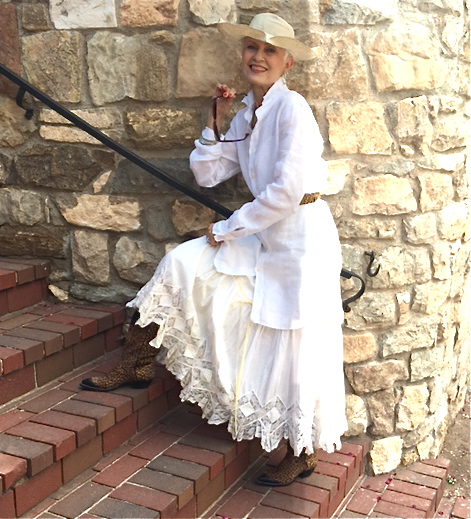 We spent an afternoon inhaling art along Canyon Road HERE, where over a hundred galleries, boutiques and restaurants populate the area of one-half mile.  I chose to wear a vintage skirt that I've had in my collections for years, vintage leopard print cowboy boots, a linen shirt and the Minetta Designs hat HERE  that I discovered in Santa Fe the day before.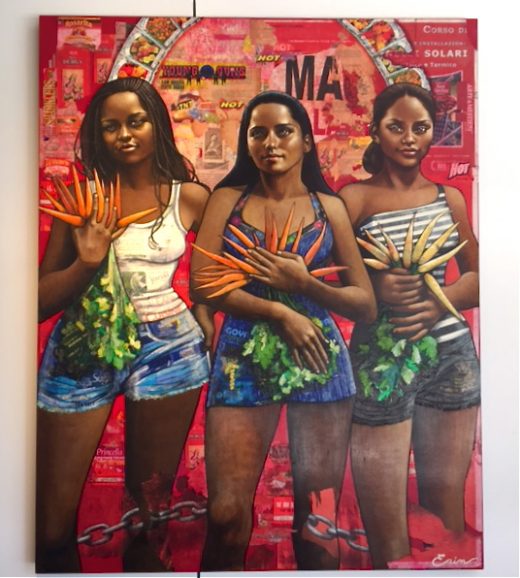 A visit to the Blue Rain Gallery HERE adjacent to downtown Santa Fe, introduced us to the talented artist Erin Currier HERE and her Series The Orchard Keepers.
A visit to the famous Japanese inspired spa Ten Thousand Waves HERE for dinner at its restaurant izanami was the perfect way to end a magical few days in picturesque Santa Fe.  I'm all for making this trip a yearly ritual.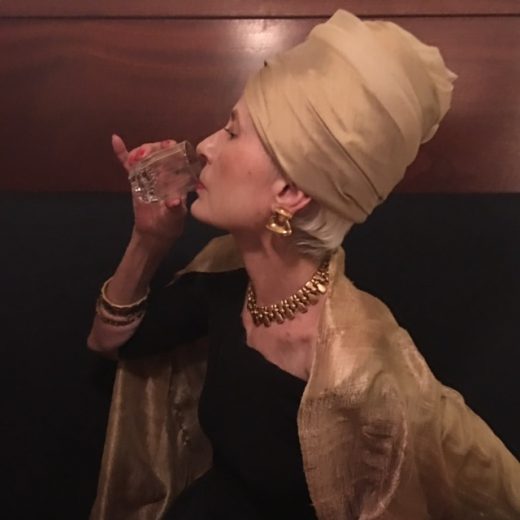 Photos By Mr. J
After all, the Sake is delicious!
Silk turban by Heather Stoten of The Hat Workshop HERE
Linking up with Catherine's #iwillwearwhatilike HERE at Not Dressed As Lamb and Patti's Visible Monday HERE at Not Dead Yet Style.