Jean Of "Dross Into Gold" Visits Denver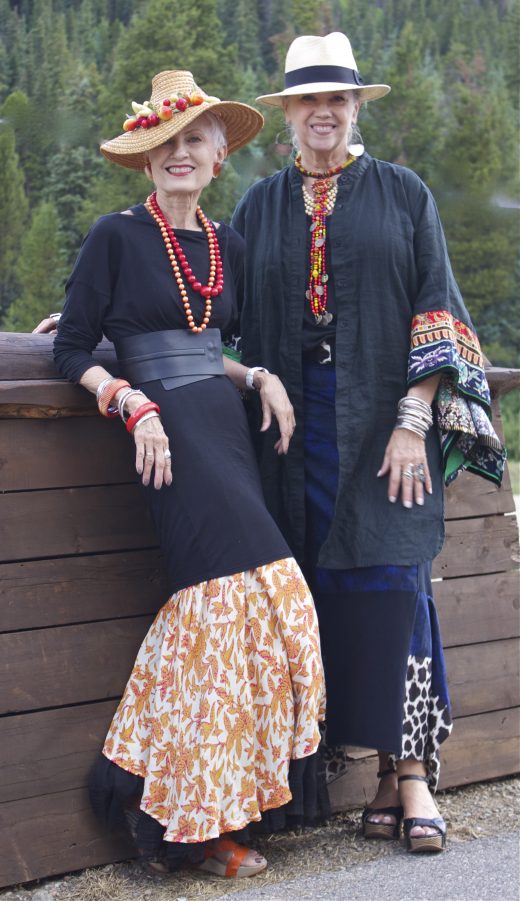 Last week Jean of Dross Into Gold HERE flew into Denver for her annual visit.  Her husband Joey Sommerville HERE was scheduled to perform at the Keystone Wine and Jazz Festival HERE and she arrived a few days early so that we could play.  Play to us means hitting the thrift shops, estate sales and consignment stores.  We discovered treasures at every destination!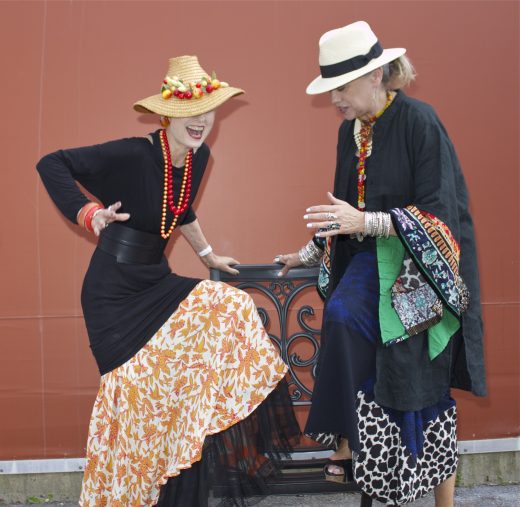 Jean's visit coincided with Daniel's return as Style Crone photographer, so there was much to celebrate.  Our photo shoot took place in Keystone following Joey's show-stopping performance.  Keystone, Colorado HERE is a resort town with breathtaking mountain views.
In the photo above, Daniel captured the spontaneity of our attempt to strike a precarious pose!  It's so good to have him back and feeling good.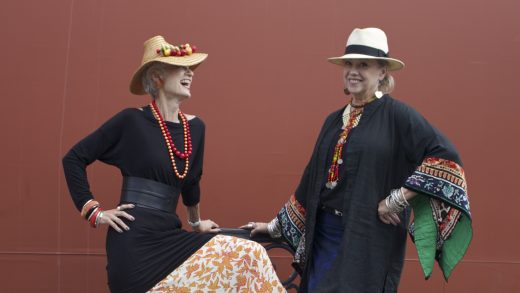 Blogger meet-ups are the best!  Every blogger that I have met has possessed beauty, brains and compassion.  Jean is no exception.  She is also talented and creative, as evidenced by her skillfully crafted upcycled jacket. Her signature sterling silver bangles frequently accessorize her stunning ensembles, and we share similar interests and passions.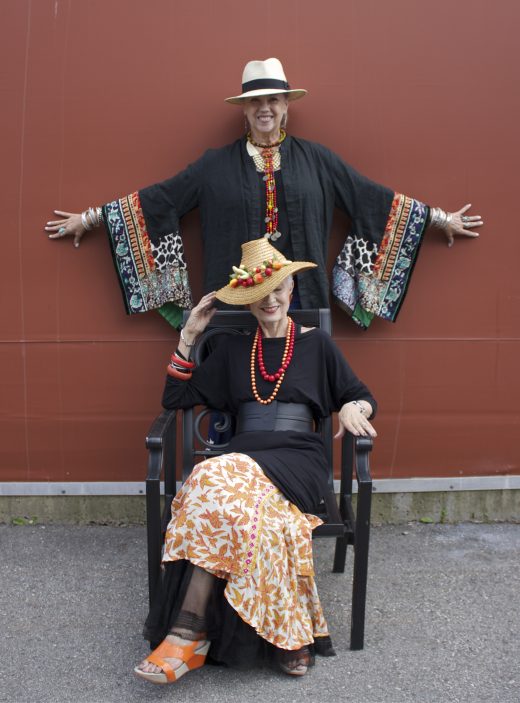 Thank you Daniel, for the direction. Who wouldn't want to be framed by Jean's intricately designed kimono!  We didn't plan for our outfits to be color coordinated, but the fact that they did only added to the enchantment of the afternoon.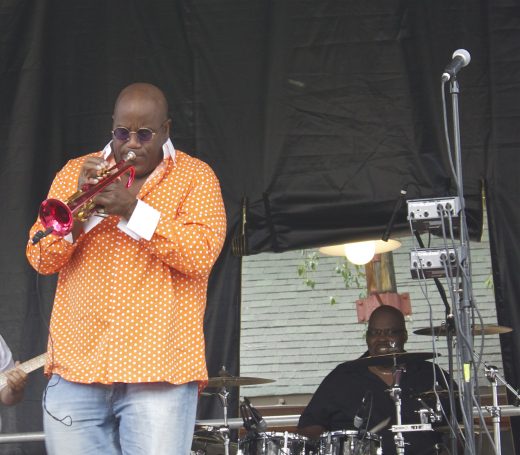 Joey's performance was dazzling.  He plays a variety of trumpets, but this red instrument is my favorite.  Backed up by a three-piece ensemble, he played and sang a mixture of smooth jazz and the blues. The crowd was entranced, and dancing was impossible to resist.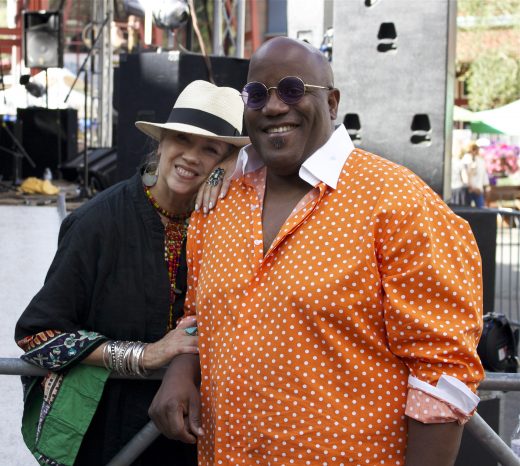 The artists Jean and Joey exude a radiant and magical energy.
Photos By Daniel
Fortunately Joey performs in the Denver area again in 2017, so until next time! There's another adventure around the corner.
Vintage straw hat adorned with fruit – gifted,  vintage jewelry and vintage black sheer underskirt – estate sales, belt and silk patterned skirt – consignment shops, black tunic and orange platform sandals – summer retail sales years ago.
Linking up with Catherine's #iwillwearwhatilike HERE at Not Dressed As Lamb and Patti's Visible Monday HERE at Not Dead Yet Style.