Cynthia Pastor Of sin60style Visits Denver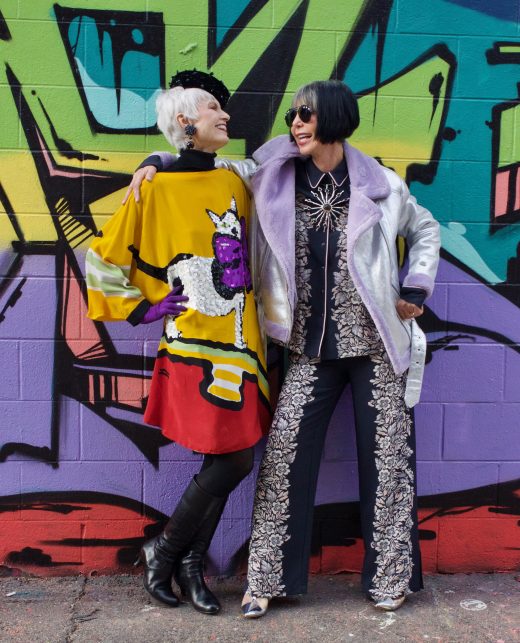 Last week I was honored by a visit from Cynthia Pastor, the creative, kind, generous, stylish, compassionate and beautiful founder of the Instagram gallery sin60style HERE.  She and her photographer Emma were in Denver, and of course we met for a photo shoot.  As evidenced by the photos in this post, we had an outrageously wonderful time!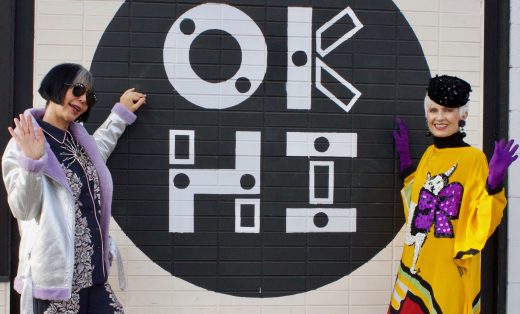 Daniel was in the driver's seat, and off we went to the River North area of Denver, where the paint is never dry on the most recent rendition of street art. This area of Denver is growing so fast that it's barely recognizable from one visit to the next.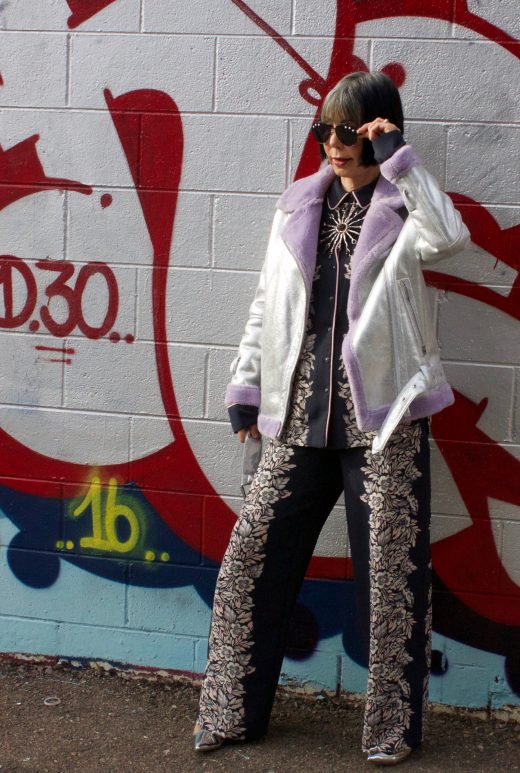 Cynthia was stunning in her silver faux fur-trimmed jacket and pajama wear. She was art on art from one street to the next.  She never disappoints with her ability to create silhouettes, mix patterns and astound with her signature sunglasses.  She is wearing a top and bottom by BCBG, jacket by Top Shop, shoes by Kendall and Kylie and the necklaces is handmade from volcanic stones in Iceland.
Cynthia is from Long Beach, California, and is an interior designer and stylist. It shows in her creative self-expression.  We share similar interests and the love of aging with passion.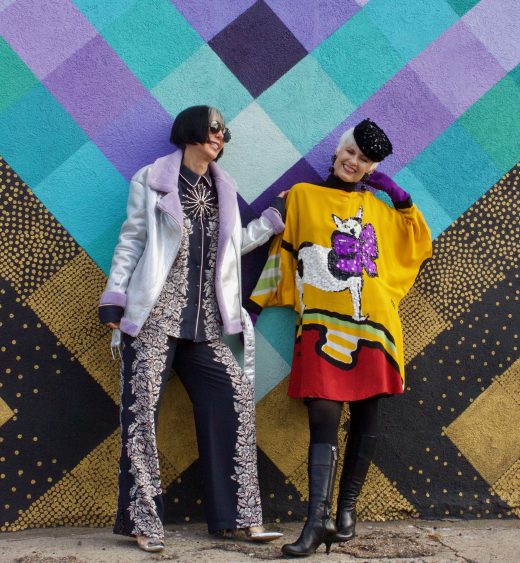 Laughter and frivolity reigned and Cynthia is even more clever in real life. This quality is prominent in the meaningful and poetic quotes that playfully accompany her Instagram posts. Intellect is a wonderful accessory to style!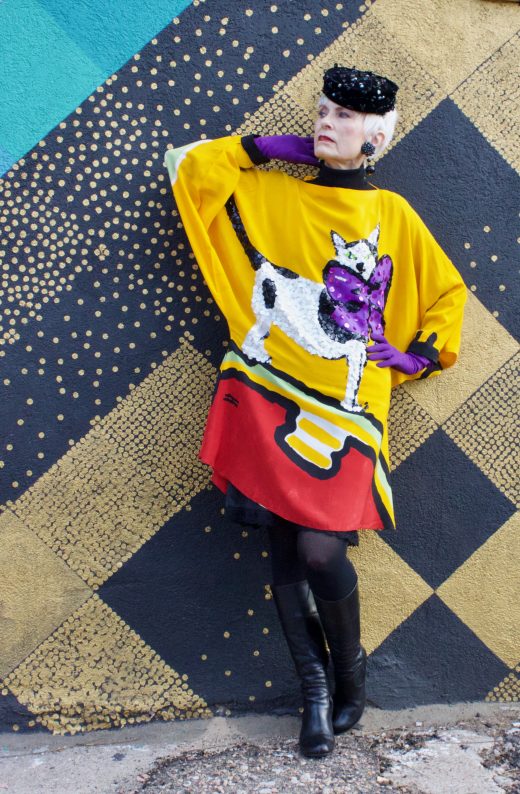 In honor of Cynthia's visit, I wore the vintage Michaele Vollbracht HERE silk "cat" tunic embellished with sequins, a vintage black headpiece also trimmed with sequins and vintage statement earrings.
I discovered the tunic at an estate sale some time ago, and in researching its origin, I came upon a photo of this dress as one of many pieces auctioned by Christie's from The Collection of Elizabeth Taylor: Fashion and Accessories on December 15th, 2011 HERE. The price realized was $4,750.00.  I paid under $100 for this beauty. Imagine my surprise and my delight, as I had no idea of its value when I found it.  I just thought it was gorgeous and unique, and the awareness of it's possible price tag doesn't change that a bit.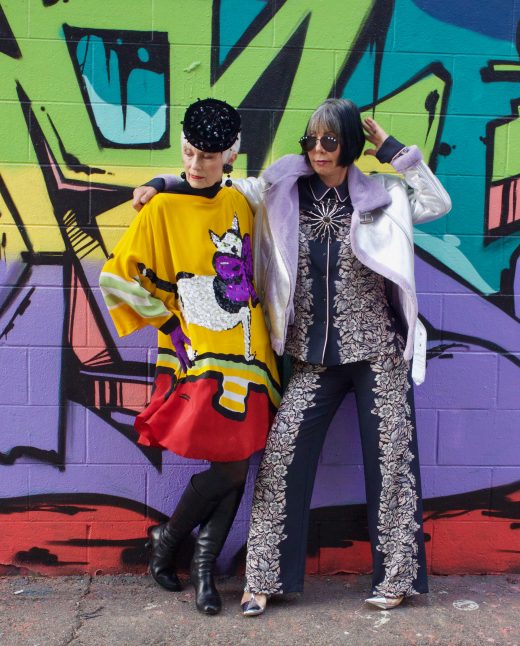 Photos By Daniel
Thank you Cynthia and Emma, for a memorable and joyous visit, which would not have happened without the wonderful world of Instagram and the Advanced Style Movement created by Ari Seth Cohen HERE. Denver enjoyed every minute of you!
Linking up with Catherine's #iwillwearwhatilike HERE at Not Dressed As Lamb and Cherie's Shoe and Tell Fashion Link Up HERE at Style Nudge.