Monochromatic In The Park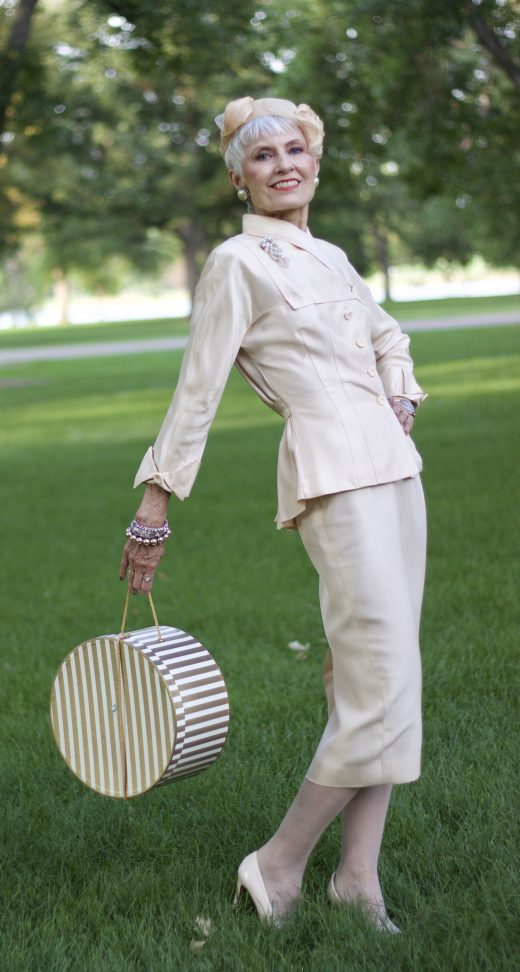 I'm down to the wire and packing for a trip, and in the process my gaze landed on this cream-colored vintage suit with peplum which I haven't worn since my daughter Camille's graduation from college in the spring of 2004. The hat was created for the suit by the talented milliner Jeanne Bjorn HERE.
Jeanne lived in Denver for a period of time, and I took millinery classes from her. I considered becoming a milliner, but decided instead to become a hat journalist, seeker and collector. I don't have to own every hat that I love.  Photographing headwear and trying it on for a moment has the power to satisfy my passion for its beauty.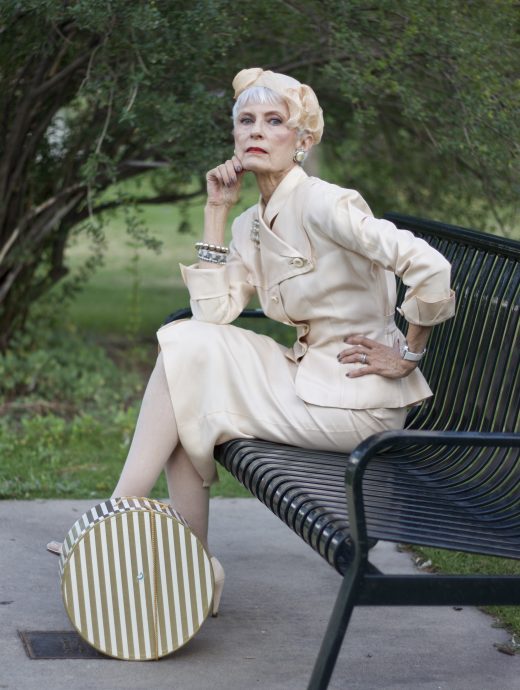 I've had the cream-colored open toe pumps since the 90's and the estate sale jewelry has been with me for years.  My sacred collections hold the memories of my life, just as hat boxes contain the objects of my passion.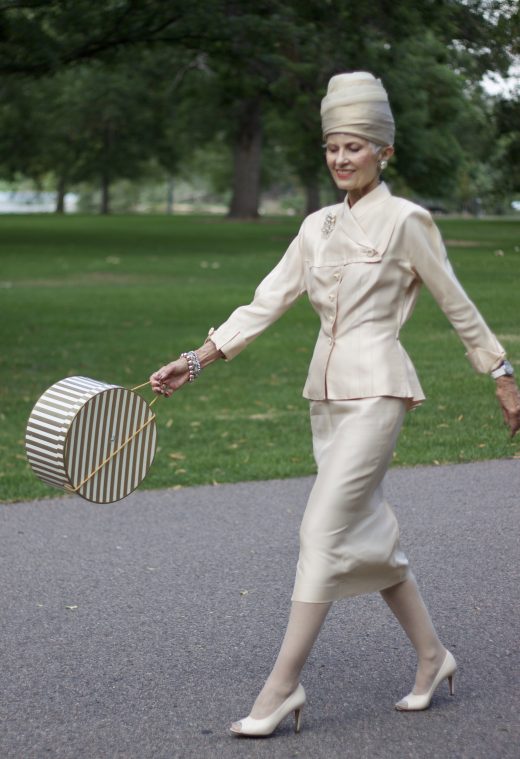 Photos By Daniel
Sometimes I change hats in midstream, as I did here in the park.  Which is why I carried this vintage hat box with me for today's adventure. The gold turban is by Heather Stoten HERE, and suits the suit.  Who wants to commit to one hat to accompany an outfit?
Linking up with Catherine's #iwillwearwhatilike HERE at Not Dressed As Lamb, Patti's Visible Monday HERE at Not Dead Yet Style and Cherie's Shoe and Tell Fashion Link Up HERE at Style Nudge.