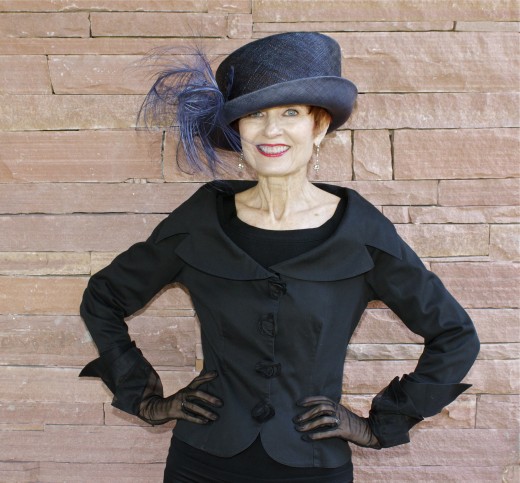 As I write this post I'm in NYC enjoying every moment in real time.  I'm traveling with Mr. J, visiting friends and enjoying the "City Of Dreams," always looking for a great hat.  Today's photos were taken at Heather Stoten's magical Millinery Workshop HERE during the time that she was creating my hat for Camille's wedding.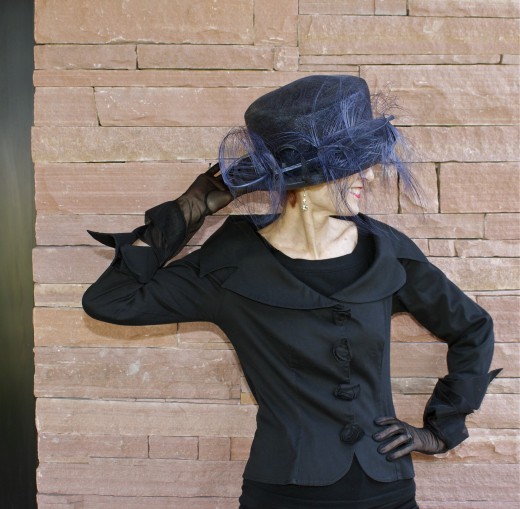 This hat is dark navy made from a paribuntal straw brim and dyed banana fiber crown with feather trim.  I wore it with a background of several shades of black.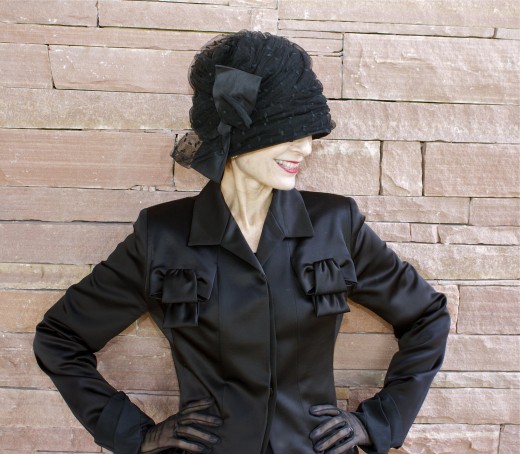 The second piece of headwear is a cloche draped with spotted tulle trimmed with a silk taffeta bow, which sits low on the forehead. It encourages playfulness with a bit of mystery on the side.  In these photos my eyes are completely hidden from view.
I'm always up for trying a new look!  Experimentation can be one of many strategies for living life to the fullest.  It encourages the brain to develop new pathways and is an outstanding way to have fun.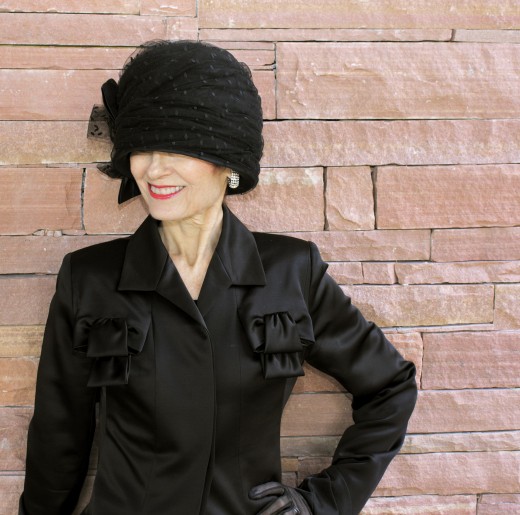 I will be back soon, commenting on my favorite blogs and with photos from my trip!  Thank you to all readers and commenters and sending love to all!
Photos By Daniel
Hat Attack will be up as usual on June 1st and hope to see you there!