Goddess of the Rose Garden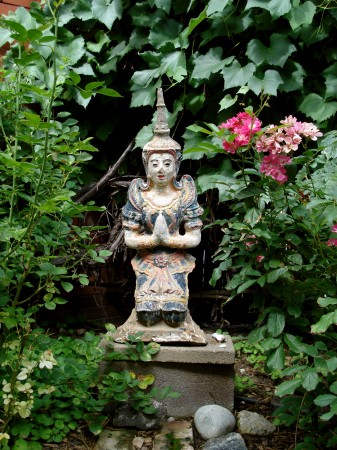 Photo by The Style Crone.
My garden is one of my sanctuaries.  In the evening close to dusk I like to sit on the bench in the rose garden and spend time admiring the goddess who watches over this colorful area in our back yard and reflect on my day.  Every year the rose garden looks different; this year the woolly thyme between the bricks that make up the path to the goddess didn't grow back.  My garden is a metaphor for life and it's constant changes.  And today I noticed that almost all of the many entities in my garden have headwear.  Big Surprise!