Using Instagram
If you want to use a photo from your collection,
Step 1: first type the 'Link' you want to add &
Step 2: then click on the instagram icon.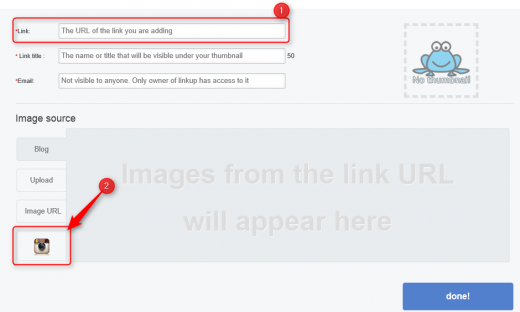 You will be asked to login to you instagram account. Type your username and password and click "Log in".
If you see the following image, click on 'Authorize'.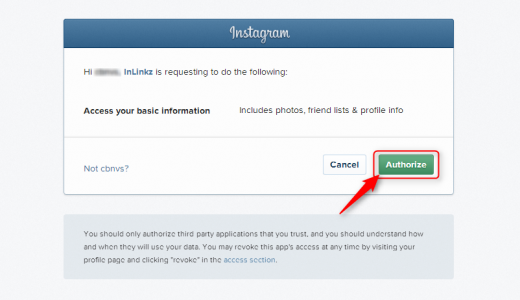 Your photos will load instantly & you will be able to select the image you wish.
Select your desired image and click on "done!".