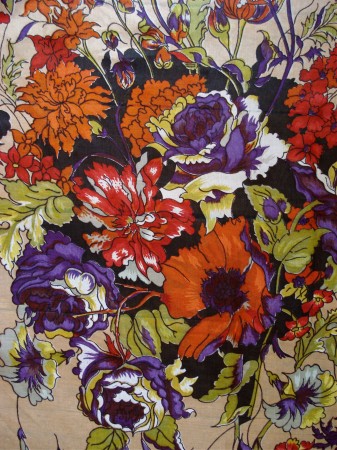 Photos by The Style Crone
Close up of the silk vintage scarf.
The composition for today did not include spring flowers and radiant splashes of color.  Nelson experienced pain for the first time since entering hospice.  A rapid response from our caregivers provided relief with the order to begin liquid morphine and suffering was interrupted.  Comfort is the main goal at this time and Nelson is resting quietly as we absorb this new arrival on the scene.  My outfit lies in waiting on this day.