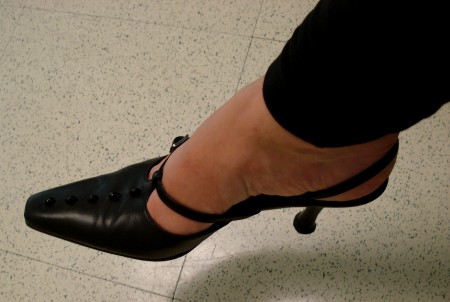 Photo by the Style Crone
The Style Crone found these Ferragamo shoes at an estate sale this past summer for all of $4.00.  It seems as though every sale that I went to during a period of two months had shoes my size, throwing me into the midst of an estate sale relapse. So here they are in all their glory accompanying me to chemo.
In the "agony and ecstasy" category, the blog Granpaparazzi featured a photo of The Style Crone today.  I was thrilled and delighted by this honor!